Wednesday, July 19
6:30 am - Wednesday, August 23
6:30 am
Washington, District of Columbia 20036
Event Information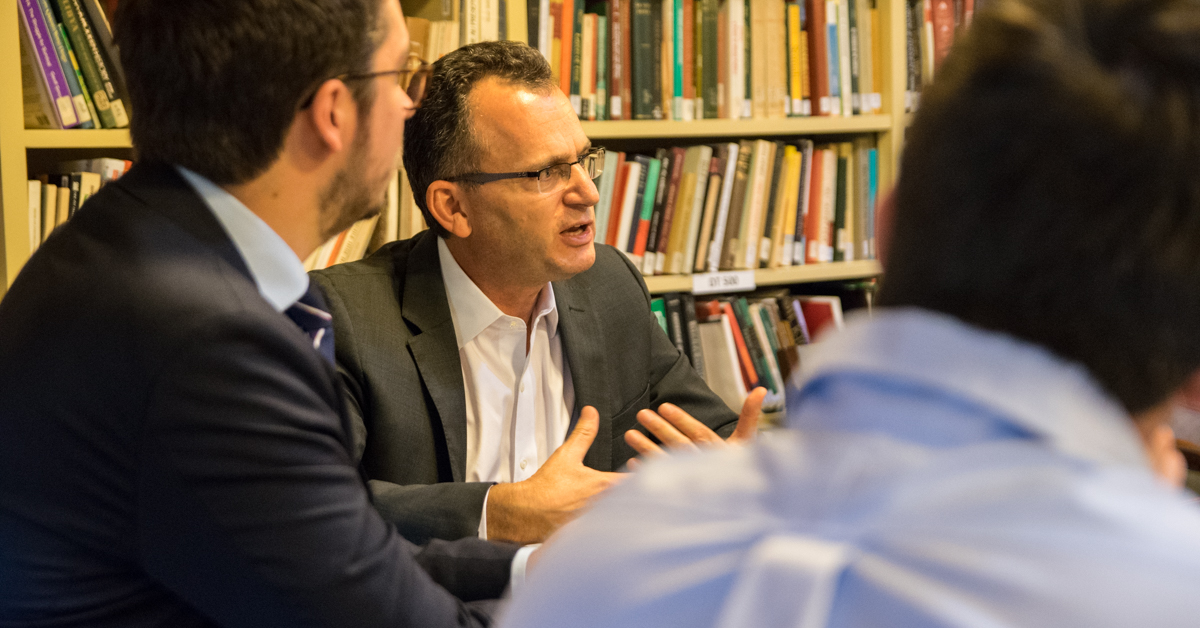 The Middle East Institute's Department of Languages and Regional Studies is pleased to announce our third regional studies course being offered for beginner to intermediate students of any age who wish to gain a better understanding of today's issues facing the Middle East.
Dates & Time
July 19th to August 23rd
Wednesdays, 6:30 PM to 8:00 PM
Course Description
This course will introduce students to critical foreign policy challenges facing the United States in the contemprary Middle East through weekly lectures and discussions led by MEI's renowned experts. Key issues will include relations between Islam and the West, U.S. efforts to promote democracy and human rights, U.S. energy challenges in the region, and strategies to counter violent extremism. Students will gain considerable insight into today's policy challenges and the prospects for long-term political change in the region while having access to some of the top analysts in the field, including former top goverment officials, authors, and experts from or who have worked extensively in the region.
Tuition
$240
Contact Information
Middle East Institute
1319 18th Street NW
Washington DC 20036
languages@mei.edu
202-785-2710
 
Instructors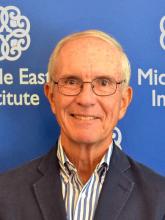 Thomas W. Lippman
Scholar
Thomas W. Lippman is an award-winning author and journalist who has written about Middle Eastern affairs and American foreign policy for more than three decades, specializing in Saudi Arabian affairs, U.S.- Saudi relations, and relations between the West and Islam. He is a former Middle East bureau chief of the Washington Post, and also served as that newspaper's oil and energy reporter. Throughout the 1990s, he covered foreign policy and national security for the Post, traveling frequently to Saudi Arabia and other countries in the Middle East. In 2003 he was the principal writer on the war in Iraq for Washingtonpost.com. Prior to his work in the Middle East, he covered the Vietnam war as the Washington Post's bureau chief in Saigon.
Course Topic: Islam and the West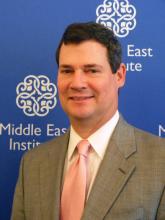 Charles W. Dunne
Scholar
Charles W. Dunne is a non-resident scholar at the Middle East Institute, a member of the John Hay Initiative, and has recently advised two presidential campaigns on Near East policy.  He spent 24 years as a diplomat in the U.S. Foreign Service, serving overseas in Cairo, Jerusalem, and Madras, India. He was Foreign Policy Adviser to the Director for Strategic Plans and Policy at the Joint Staff in the Pentagon (2007-2008). He was director of Middle East and North Africa programs from 2011 to 2015 at Freedom House, where he focused on human rights and democracy promotion in the region. Prior to joining Freedom House, he was Director for Iraq at the National Security Council from 2005-2007. He served as a member of the Secretary of State's Policy Planning Staff, where he contributed to the development of presidential initiatives to advance political reform and democracy in the Broader Middle East and North Africa. He is currently a Visiting Distinguished Research Fellow of the Institute for National Strategic Studies at the National Defense University. He is a frequent media guest on outlets such as BBC, al-Jazeera, and al-Hurra, and has appeared on CBS, Fox, and NPR.  He has written for numerous publications, including the Washington Post, US News and World Report, the American Interest, and The National in Dubai. He has often spoken in public on Middle East issues on panels and major conferences.
Course Topic: Promoting Democracy and Human Rights in the Middle East
Scholar
Ross Harrison is a scholar at The Middle East Institute and is on the faculty of the School of Foreign Service at Georgetown University. From 2007-2013, he was professor in the practice of international affairs at Georgetown, serving as chair of the international commerce and business concentration in the Master of Science in Foreign Service (MSFS) program. Ross is also on the faculty of the political science department at the University of Pittsburgh, teaching courses in Middle East politics. He annually teaches a course on strategy and international security to senior Georgian government officials at the Georgian Foundation for Strategic and International Studies in Tbilisi, Georgia, funded by the U.S. Department of State.
Course Topic: U.S. National Security Interests in the Middle East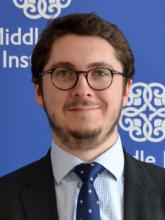 Charles Lister
Senior Fellow
Charles Lister is the author of The Syrian Jihad: Al-Qaeda, the Islamic State and the Evolution of an Insurgency, and focuses on terrorism, insurgency and sub-state security threats across the Middle East. He is also a senior consultant to The Shaikh Group's Track II Syria Initiative, within which he has helped coordinate a two-year process of engagement with the leaderships of over 100 Syrian armed opposition groups. He was formerly a visiting fellow at the Brookings Doha Center in Qatar and before that, the head of MENA at the London-based IHS Jane's Terrorism and Insurgency Centre.
Course Topic: U.S. Policy Towards Syria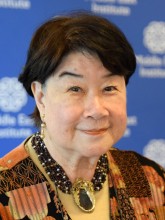 Molly Williamson
Scholar
Molly Williamson speaks extensively on U.S. foreign policy. She is a scholar with the Middle East Institute, a consultant, and a member of the Boards of the International Executive Service Corps, the American Academy of Diplomacy, and Noble Energy. She is a retired Foreign Service Officer, having served six U.S. Presidents, achieving the rank of Career Minister. Williamson has had a unique combination of senior executive policy positions in four Cabinet Departments of the government. Her postings include: senior foreign policy advisor to the U.S. Secretary of Energy, Deputy Assistant Secretary in the Departments of State, Defense, Commerce, U.S. interim ambassador to Bahrain, and Chief of Mission and Consul General in Jerusalem during the Madrid Peace process which culminated in the Oslo Accords.
Course Topic: Energy and U.S. Middle East Policy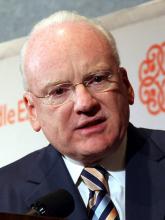 Richard A. Clarke
Chairman of the Board of Govenors, The Middle East Institute
Richard A. Clarke is Chairman of the Board of Governors of the Middle East Institute. Mr. Clarke served for thirty years in US government national security agencies, including the Pentagon, the State Department, and the White House National Security Council. In the Reagan administration, he was Deputy Assistant Secretary for Intelligence. In the Bush (41) Administration, he was Assistant Secretary of State for Politico-Military Affairs. During an unprecedented ten consecutive years with the NSC, Mr. Clarke served as Special Assistant to the President for Global Affairs, Senior Director for Transnational Threats, National Coordinator for Counter-terrorism, and Special Advisor to the President for Cyber Security. Since leaving government, he has taught five years at Harvard's Kennedy School of Government, served as an on air consultant for ABC News for nine years, and managed Good Harbor Consulting for a decade. He has published numerous books and novels, including Pinnacle Event (St. Martin's Press, 2015) and the New York Times #1 best seller, Against All Enemies: Inside America's War on Terror. Mr. Clarke also serves on other boards, including Khalifa University in Abu Dhabi and several US information technology security companies.
Course Topic: The Effects of American Involvement in the Middle East: 1979 to the Present
* Instructor lineup subject to change