Note:
Please DO NOT submit applications or queries directly to the scholar. All materials and questions should be sent to internships@mei.edu. Research Assistant internships are available for three terms annually. Please refer to our internship program page and FAQ page for more information: mei.edu/internships
About
The Middle East Institute offers a small number of research assistant internships with MEI Adjunct Scholars. MEI provides a venue for scholars and senior policy analysts of diverse backgrounds and nationalities to work on contemporary issues regarding the region. MEI's scholars are frequently quoted in leading U.S. and international newspapers. Their articles are published on MEI's popular website and distributed through a powerful social media network and direct e-mail outreach platform reaching tens of thousands of subscribers.
Resarch Assistants support our scholars with their current research and writing projects. In many cases, interns have attended high-level briefings and co-authored articles with their scholars.
Desired Skills
Qualified undergraduates and recent graduates are encouraged to apply, though Master's students are preferred. Language skills are preferred and may be required depending on scholars' needs. Previous research experience is a plus.
Scholars Seeking Research Assistants
Dr. Paul Salem
Vice President for Policy and Research, Middle East Institute
Project Description: Dr. Salem's research assistant will carry out research, relying on both Arabic and English language sources, on political developments in the Middle East. She/he will also assist in organizing research trips, workshops, and work closely with MEI's Senior Editor on editorial and research tasks.

Special Skills: The assistant should have a working knowledge of Arabic (reading in particular); excellent in research; demonstrate in-depth understanding of the Middle East as well as strong English editing/writing skills.
Availability Requirements: 20 hours/week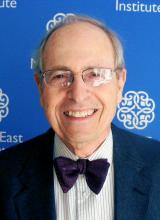 Dr. Marvin Weinbaum
Professor emeritus at the University of Illinois and former State Department intelligence analyst for Pakistan and Afghanistan
Project Description: Dr. Weinbaum's assistant will help in the preparation of opinion articles in journals, with media presentations, public talks, and evaluate manuscripts and reports for academic institutions and publishers. The intern will also contribute to research on a long-term project involving the political culture of Pakistan. Dr. Weinbaum's assistant will also accompany him to various meetings and sometimes take notes at public talks.
Special Skills: Knowledge of Urdu, Dari, or Pashto is preferred, but not essential. Experience living or traveling in the region is also preferred but not a requirement.
Availability Requirements:20-30 hours/week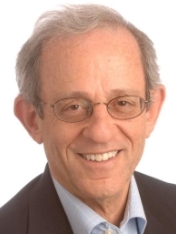 Dr. Daniel Serwer
Professor at Johns Hopkins School of Advanced International Studies
Project Description: Dr. Serwer will continue work on a database of Syrian civil society organizations, developing plans for the roles they might play in "liberated" (and protected) areas of Syria, and routinely publishing articles on Middle East issues on his blog, peacefare.net. The research assistant intern will conduct research on Syrian civil society, attend at least one Middle East-related public event weekly, post a report on said meeting, and help to maintain the blog. Less than 20% of work will be administrative. Dr. Serwer holds weekly, in-person meetings with his interns.
Special Skills: A strong interest in the Levant and Syria is a plus. Strong Arabic skills are desirable, though not required. Experience blogging and gathering data is desired.
Availability Requirements: 30–35 hours/week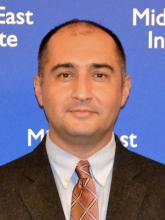 Alex Vatanka
Senior Fellow, Middle East Institute
Project Description: Mr. Vatanka's assistant will carry out research for separate projects, but a with focus on Iranian security and foreign policy. The assistant will be tasked with collecting, analyzing, and compiling material for articles relating to Iran's relations with her neighbors. Examples will includes Iranian-Turkish relations, Iranian-Russian relations and Iranian-Saudi relations. Other areas of research include Iran's position vis-a-vis Islamist groups, including Al-Qaeda, Hamas and Hezbollah. Mr. Vatanka's current project is focused on Shi'i militias in Iraq.
Special Skills: Farsi or Arabic fluency is required. Additional language (Hebrew, Turkish, Chinese, or Russian) skills are desired, but not essential. Candidates must posess a solid background in research.
Availability Requirements: 20 hours/week
Amb. W. Robert Pearson
Non-Resident Scholar, Middle East Institute
Project Description: Amb. Pearson's research assistant will work on research for Amb. Pearson, specifically involving the period in Turkish politics from 2000-2003 and contextualizing those years in relation to the current state of Turkish politics. The RA will also work on organizing a database of newspaper coverage of Turkish politics during the early 2000s, both from American and Turkish English sources. Finally, the RA will assist in the creation of an outline for a forthcoming book.
Special Skills: The assistant should have excellent research and writing skills. Familiarity with Turkish politics is desired, as is experience with databases like JSTOR and LexisNexis. Turkish language skills are a plus.
Availability Requirements: 20 hours/week

Antoun Issa
Senior Editor, Middle East Institute
Project Description: Mr Issa's assistant will copyedit feature articles and policy papers, convert papers to Adobe InDesign for publication, assist in the development of maps and infographics, conduct research for articles and papers, and liaise with authors regarding their contributions. This will suit an applicant with a background or interest in journalism, intel analytics and graphic design. 
Special Skills: Some knowledge of Arabic is desirable, but not essential. Deep understanding of issues across the Middle East and North Africa. Strong editing and writing skills. Adobe InDesign and knowledge of mapping software strongly preferred. An international relations or journalism background preferred.
Availability Requirements: 20-35 hours/week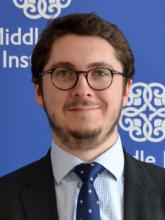 Charles Lister
Fellow, Middle East Institute
Project Description: Mr Lister's assistant will conduct research on issues relating to terrorism and insurgency in Egypt's Sinai Peninsula and in Libya. This will include a regular monitoring of 'Islamic State' activities in both areas, as well as government countermeasures against Islamic State and other terrorist and insurgent movements in both areas. Work on the Egyptian Sinai in particular will help produce a weekly MEI data-driven product that will measure Islamic State-related incidents in order to provide regular analytical insight into the trajectory of conflict developments there.
Special Skills: A strong interest in terrorism and insurgency in the Middle East and North Africa region. Arabic fluency is required, as is experience in in-depth research and gathering data using local news sources and social media.
Availability Requirements: 20-35 hours/week
Director of the Center for Gulf Affairs, Middle East Institute
Former US Ambassador to Yemen and Principal Deputy Assistant Secretary of State for Near East Affairs
Project Description: Amb. Feierstein's research assistant will conduct in-depth research regarding Gulf Cooperation Council member states, focusing on intra-GCC relations as well as policy vis-à-vis Iran, the region, and the broader international community. S/he will track and scan English and Arabic news outlets; collect and analyze academic articles; assist with drafting monographs; help prepare briefings for meetings and public events; and attend conferences, seminars, and congressional hearings as needed.
Special Skills: Must demonstrate proficiency in Arabic and a strong interest in Middle East policy. Strong writing skills is also required. Familiarity and interest in Gulf affairs and advanced proficiency in Arabic preferred.
Availability Requirements: 20-35 hours/week