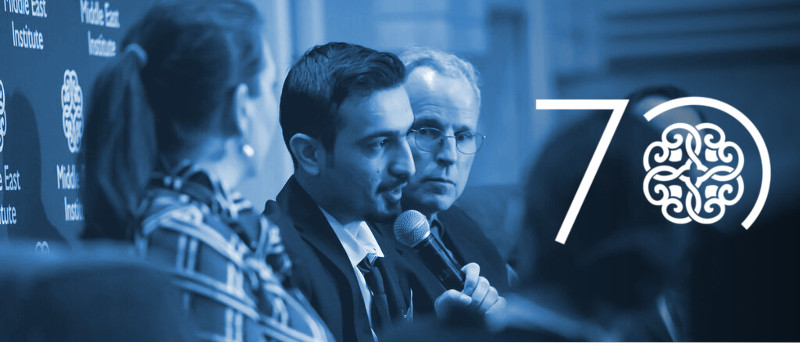 2016 Annual Banquet and Conference
November 15-16, 2016
Washington, DC
Since 1946, The Middle East Institute has served as the leading Washington-based center for policy research and information on the Middle East. For 70 years we have maintained our commitment to objectivity, intellectual rigor, and public service, providing information, analysis, and regional voices necessary for educated policy-making as well as promoting understanding by bringing the cultural traditions of the Middle East to American audiences.
This year, please join us for our Annual Banquet and Conference as we celebrate 70 years of history and direct our energies to new opportunities and to the future of the region.
2016 Annual Awards Banquet
Tuesday, November 15, 2016
6:00pm-9:30pm
Each year The Middle East Institute's Annual Awards Banquet brings together hundreds of Arab and American business leaders, policymakers, ambassadors, diplomats and distinguished guests for a celebratory evening honoring individuals whose extraordinary accomplishments in their fields have made a positive impact on the region.
70th Annual Conference
Wednesday, November 16, 2016
9:00am-5:15pm
The Middle East Institute's Annual Conference convenes prominent Middle Eastern and American experts and foreign policy practitioners, who engage in panel conversations covering the prevailing challenges facing the region and its partners. The conference will comprise four discussion panels, and guests will have the opportunity to attend a ticketed keynote luncheon.