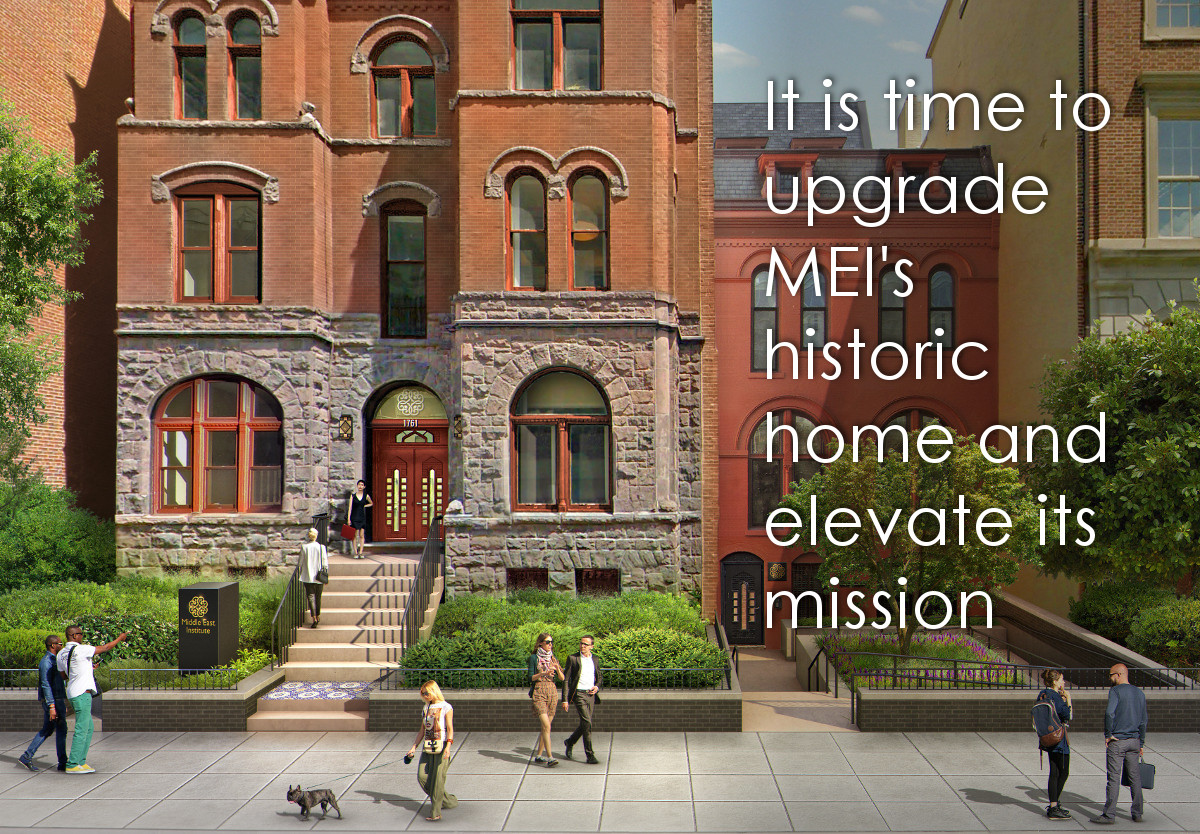 MEI Needs Your Help
Be part of MEI's exciting future
The Middle East Institute is conducting an ambitious Expansion Campaign to raise necessary funding to modernize its historic headquarters in Washington, D.C. This renovation is essential to enable MEI to build on its 70-year legacy and better meet today's challenges. This funding will also attract and retain top tier experts on the Middle East who will speak publicly and reach broader audiences via social and other media, including a new state-of-the-art TV studio.
The Project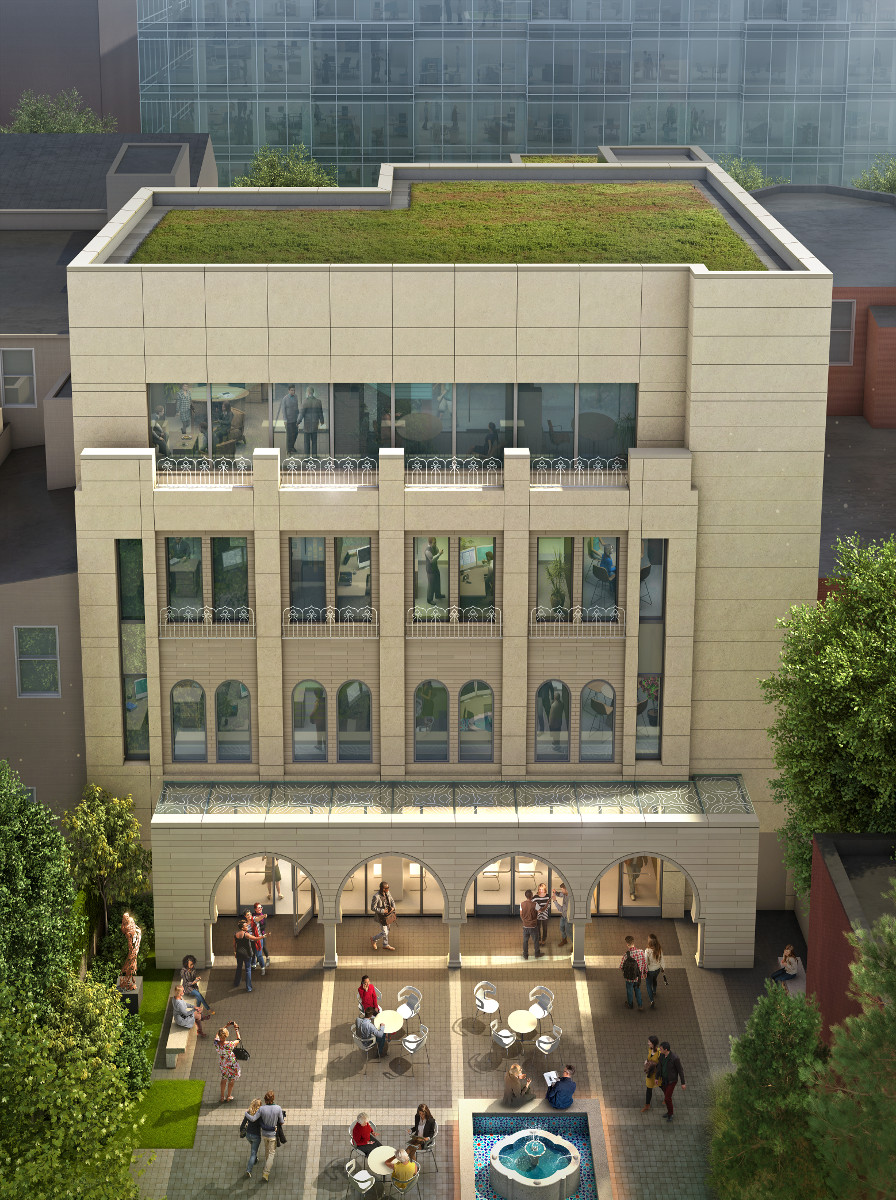 New Look
The new building will include an art gallery, a state-of-the-art broadcast studio, and conference hall.
Louder Voice
High-tech facilities will expand our reach and build capacity to house more scholars and host more events.
Greater Impact
With expanded programming and cutting edge policy analysis, MEI will have greater influence in policy-making.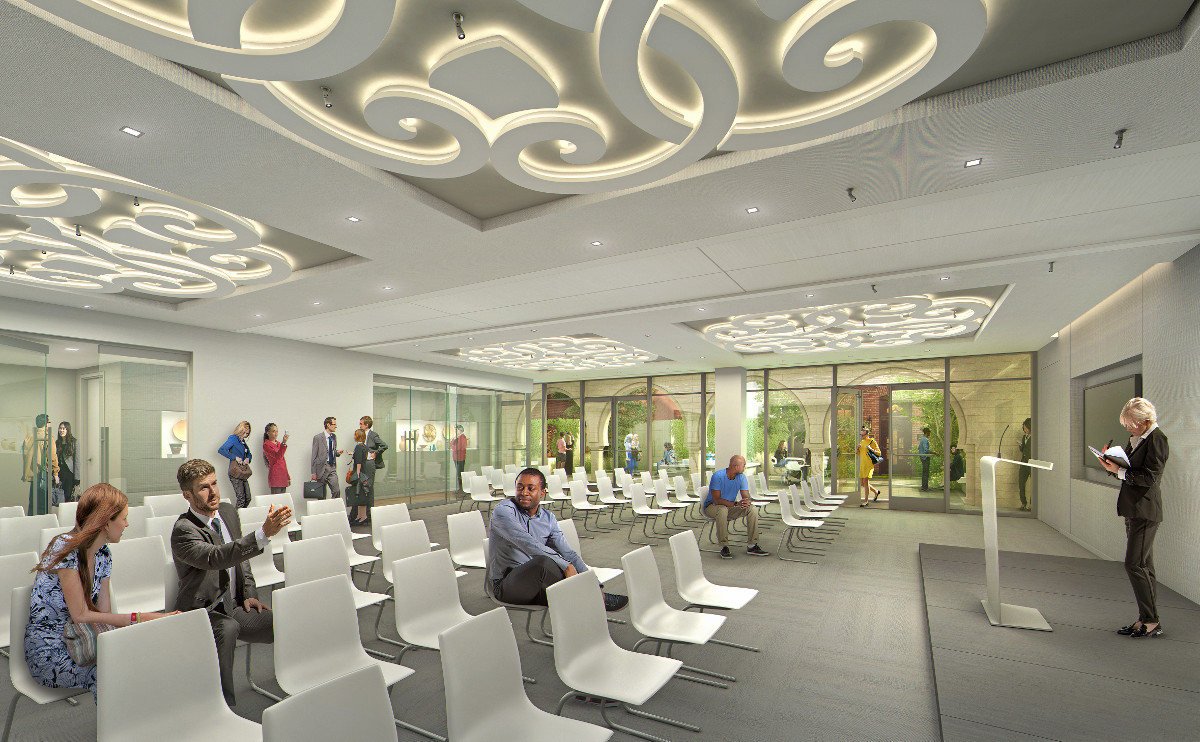 The Campaign
MEI seeks to raise $35,000,000 in this campaign. These funds will cover the cost of renovating, expanding, and equipping MEI's headquarters and establishing a premiere Middle East cultural arts center in the nation's capital.
MEI has already raised more than 65% of its campaign goal from generous donors. We now seek to raise the additional funds needed from friends and supporters who share MEI's vision for the future.
The Team
Gail Dady and Louis R. Huges are the co-chairs of this campaign. All members of the MEI Board, including Chairman Richard Clarke and President Wendy Chamberlin, fully support this important campaign. Susan Bastress, former MEI Board member and Senior Partner at Squire Patton Boggs, LLP, is the Campaign Director, working closely with MEI staff and campaign consultants.
Please join us in this important campaign. The time is now. Your support is vital to enable MEI to reach its goal!