Syria Conference:  Overview | Panel 1 | Panel 2 | Keynote
Select an event for more information and multimedia
On January 31, 2014, The Middle East Institute hosted Saving Syria's Civilians: Urgent Priorities and Policies, a half-day conference examining the humanitarian crisis in Syria, at the National Press Club building in Washington, DC. Bringing together voices from the humanitarian and policy communities, the conference fostered a discussion about the urgency of the civilian situation on the ground, its impact on neighboring host countries, and tangible policy solutions aimed at long-term stabilization of the crisis. The conference was followed by a keynote luncheon featuring Dr. Rajiv Shah, Administrator of the US Agency for International Development, who discussed USAID efforts to address the crisis.
Opening Remarks
Amb. Wendy Chamberlin
President, The Middle East Institute
Panel I: Mapping the Crisis
Amin Awad, UNHCR
Abdallah Al-Dardari, UN-ESCWA, Beirut
Uma Kandalayeva, International Relief and Development
Jomana Qaddour, Syria Relief and Development, Inc.
Panel II: Policies and Solutions
Amb. Jeffrey Feltman, UN Under-Secretary-General for Political Affairs
Najib Ghadbian, Nat'l Coalition of Syrian Revolution and Opposition Forces
Encho Gospodinov, EU Commission for Humanitarian Aid & Crisis Response
Anne C. Richard, Asst. Secretary of State for Population, Refugees, and Migration
Sponsored by AECOM


With support from IRD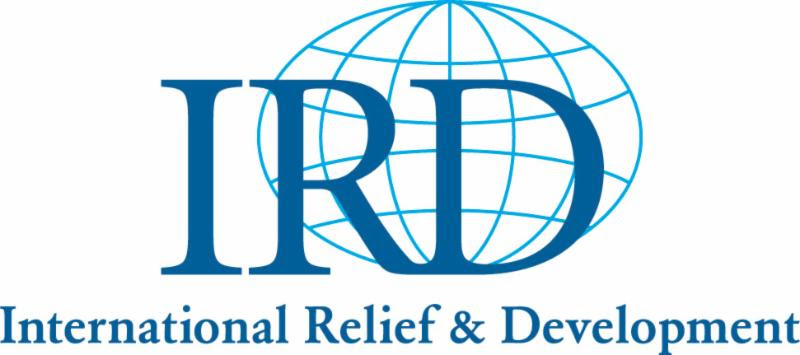 ---
Keynote Luncheon featuring USAID Administrator Dr. Rajiv Shah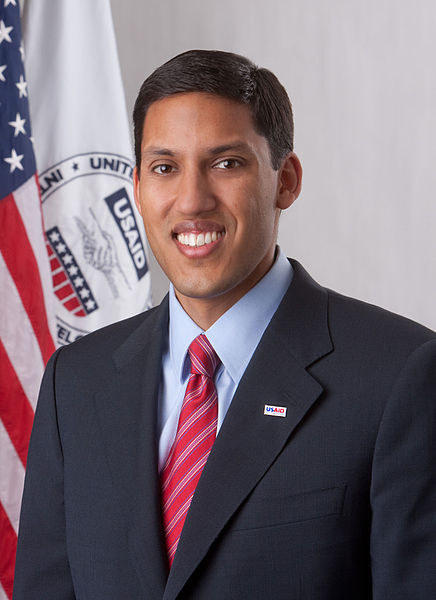 Dr. Rajiv Shah serves as the 16th Administrator of USAID and leads the efforts of more than 9,600 professionals in 80 missions around the world. Since being sworn in on Dec. 31, 2009, Shah managed the U.S. Government's response to the devastating 2010 earthquake in Port-au-Prince, Haiti; co-chaired the State Department's first review of American diplomacy and development operations; and now spearheads President Barack Obama's landmark Feed the Future food security initiative. He is also leading "USAID Forward," an extensive set of reforms to USAID's business model focusing on seven key areas, including procurement, science & technology, and monitoring & evaluation.
Before becoming USAID's Administrator, Shah served as undersecretary for research, education and economics, and as chief scientist at the U.S. Department of Agriculture. At USDA, he launched the National Institute of Food and Agriculture, which significantly elevated the status and funding of agricultural research. Prior to joining the Obama administration, Shah served for seven years with the Bill & Melinda Gates Foundation, including as director of agricultural development in the Global Development Program, and as director of strategic opportunities.
---
Panelist Biographies

Amin Awad's distinguished service with the United Nations High Commission for Refugees spans more than 25 years, serving in countries at the peak of crises. He worked for four years as UNHCR representative in the Former Yugoslav Republic of Macedonia (1999-2003) while simultaneously acting as the United Nations humanitarian coordinator and designated official for security during the Macedonian crisis. In 2003, Mr. Awad went on to become the coordinator of Iraq operations for the Bureau for Central Asia, South-West Asia, North Africa, and the Middle East. From 2005 to 2009 he served as representative in Sri Lanka, followed by assuming directorship of the Division of Emergency, Security, and Supply. Since July, Mr. Awad has served as the director of the Middle East and North Africa Bureau at UNHCR headquarters. ^
Abdallah al-Dardari was appointed the chief economist of UN-ESCWA in 2012, a position he holds in addition to his title as director of the Economic Development and Globalization Division (EDGD) since 2011. He has a wealth of expertise on poverty reduction strategies, governance, and macroeconomics. From 2005-2011 Mr. al-Dardari served as deputy prime minister for economic affairs and minister of planning in the Syrian Arab Republic. He also held the offices of chairman of the State Planning Commission and UNDP's assistant resident representative in Syria. ^

Jeffrey Feltman is the under secretary general and head of the Department of Political Affairs of the United Nations. He advises the secretary general on peace and security issues globally, while overseeing field-based political missions carrying out peacemaking and preventive diplomacy activities in Africa, the Middle East, and Central Asia. Before joining the United Nations, Mr. Feltman served for nearly 30 years in the United States Foreign Service, focusing especially on the Middle East and North Africa. His last position was as assistant secretary of state for Near Eastern affairs, from which he retired at the rank of career minister. Mr. Feltman served previously as United States ambassador to the Republic of Lebanon, and held earlier diplomatic postings in Baghdad, Erbil, Jerusalem, Tunis, Tel Aviv, Budapest, and Port-au-Prince. ^
Dr. Najib Ghadbian is the special representative to the United States for the National Coalition of Syrian Revolutionary and Opposition Forces. Dr. Ghadbian is a Syrian pro-democracy activist and academic. He is the author of Democratization and the Islamist Challenge in the Arab World (English 1997 & Arabic 2002) and The Second Assad Regime: Bashar of Lost Opportunities (Arabic 2006). Dr. Ghadbian has contributed political commentaries to several American, European, and Middle Eastern media outlets. His research interests include democratization and leadership in the Arab world, Syrian politics, and US-Mideast relations. He is a signatory to the Damascus Declaration (2005), and was a founding member of the Syrian National Council (SNC). ^

Encho Gospodinov has been working for nearly 40 years in the fields of humanitarian assistance, humanitarian diplomacy, and international journalism. Since 2010 he has served as special adviser to Dr. Kristalina Georgieva, EC commissioner for humanitarian aid, international cooperation, and crisis response. Previously, he worked as a war and diplomatic correspondent for the Bulgarian weekly POGLED for 17 years, covering all major international conflicts from 1976 to 1990. For more than 20 years he worked for the International Red Cross and held senior positions such as IFRC permanent observer to the UN in New York (1999- 2007) and IFRC director of policy and communications/deputy secretary general. Prior to that, he was head of the IFRC Delegation for Central and Eastern Europe and coordinated its humanitarian operations during the war in Former Yugoslavia and Kosovo (1992-1999). ^

Dr. Uma Kandalayeva is a veteran international relief and development program manager and chief of party and country director with over 15 years of experience. She currently leads the IRD Jordan and IRD Lebanon country offices, where she designed IRD's ongoing programs in support of Iraqi and Syrian refugees residing in Jordan and Lebanon, including camp management and psychosocial and public health services in the Za'atari refugee camp. During the ongoing Syrian crisis, she has developed special interventions that strengthen refugees' access to basic social services, as well as helped the Jordanian government to manage the refugee influx. Previously, Dr. Kandalaeva oversaw projects for UNHCR, USAID, ECHO, the Department of State, and the Dutch, British, and Japanese governments. ^

Jomana Qaddour is the co-founder and legal counsel for Syria Relief & Development Inc., an organization that seeks to provide direct emergency and ongoing humanitarian relief for Syrians who have been affected by violence, poverty, hunger, or homelessness since 2011. She has participated frequently in roundtables and meetings on Syria's humanitarian and political situation, appeared in a number of media and public speaking engagements regarding Syria, and spent time in Jordan with Syrian refugees. She is also a research assistant at the Brookings Institution's Saban Center for Middle East Policy, with a specific focus on Syria, Egypt, and the Palestinian-Israeli conflict. ^

Anne C. Richard serves as assistant secretary of state for population, refugees, and migration. Prior to her appointment, Ms. Richard was the vice president of government relations and advocacy for the International Rescue Committee (IRC), an international aid agency that helps refugees and other victims of conflict. She was also a non-resident fellow of the Center for Transatlantic Relations at Johns Hopkins University/SAIS. Ms. Richard has authored several monographs and opinion pieces on topics including international coordination of foreign assistance, combating terrorism, strategies to make foreign aid more cost effective, and specific humanitarian crises from Haiti to South Sudan to Afghanistan. ^