The Middle East Institute (MEI) is proud to announce the winners of its second annual digital photography contest: "Generations." First prize is awarded to Mohammad Shafai; Second prize went to Shahab Naseri; and Rawand Jawad was awarded third prize.
This year's contest, open to professional and amateur photographers around the world, drew over 300 entries in response to our search for photographs documenting the lives and traditions of past generations, the hope and aspirations of future ones, and the transitions between them.
The winning photos were selected by a panel of judges including professional photographer Larry Levin, photography editor Kathy Moran, MEI Board member Anne Keiser, MEI Vice President Kate Seelye, and Lyne Sneige, director of MEI's Arts & Culture program. Criteria for selection included image quality, creativity, and adherence to the contest theme.
Six other photographs received honorable mentions. The photographers were: Andrew Courtney, Kristy Yang, Thana Faroq, Shene Salih, and Didi Cutler. A second entry by third-prize winner Rawand Jawad was also selected for honorable mention.
"This year's submissions were especially strong and included a lot of powerful portraits," said contest judge Kate Seelye. "I think the theme of 'Generations' yielded photos that underscore the region's strong ties between the generations, and also how young people in the region are forced to grow up very quickly as a result of the many challenges they face. There is pain in many of the photos, but hopefulness and resiliency as well."
Prints of the winning photographs will be displayed and auctioned at MEI's Annual Gala on November 7, 2018 in Washington, D.C.
First Prize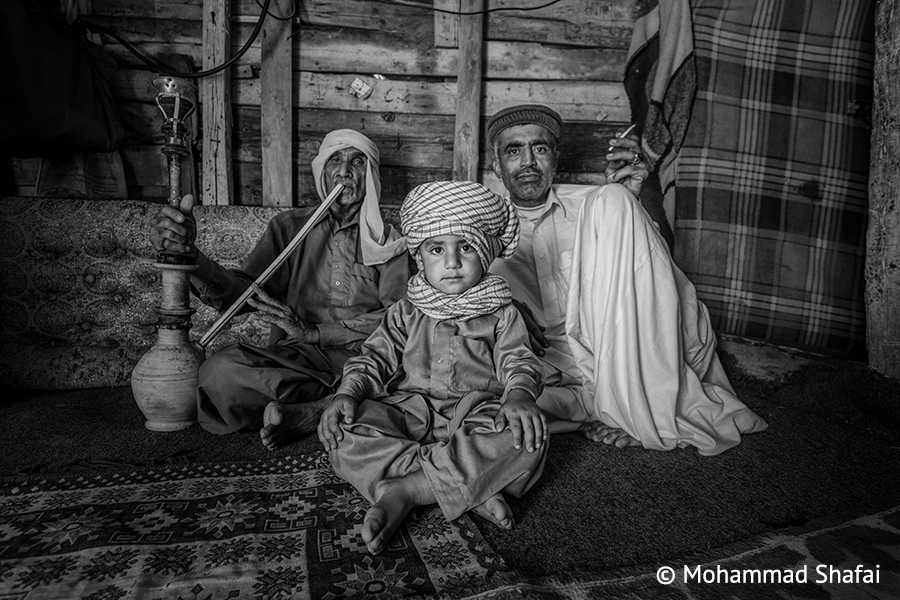 Family Men
By Mohammad Shafai
Sistan and Baloochestan province, Iran
"Balochi people are very hospitable people. They invited me to their little home. This photo shows three generations of this family."
---
Second Prize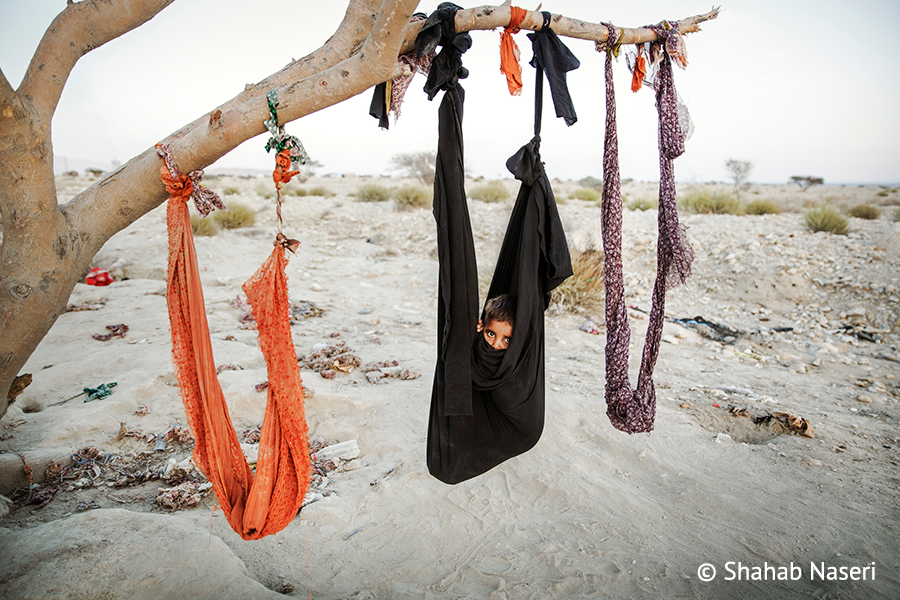 Gypsy Child
By Shahab Naseri
Bandar Khamir, Hormozgan, Iran
---
Third Prize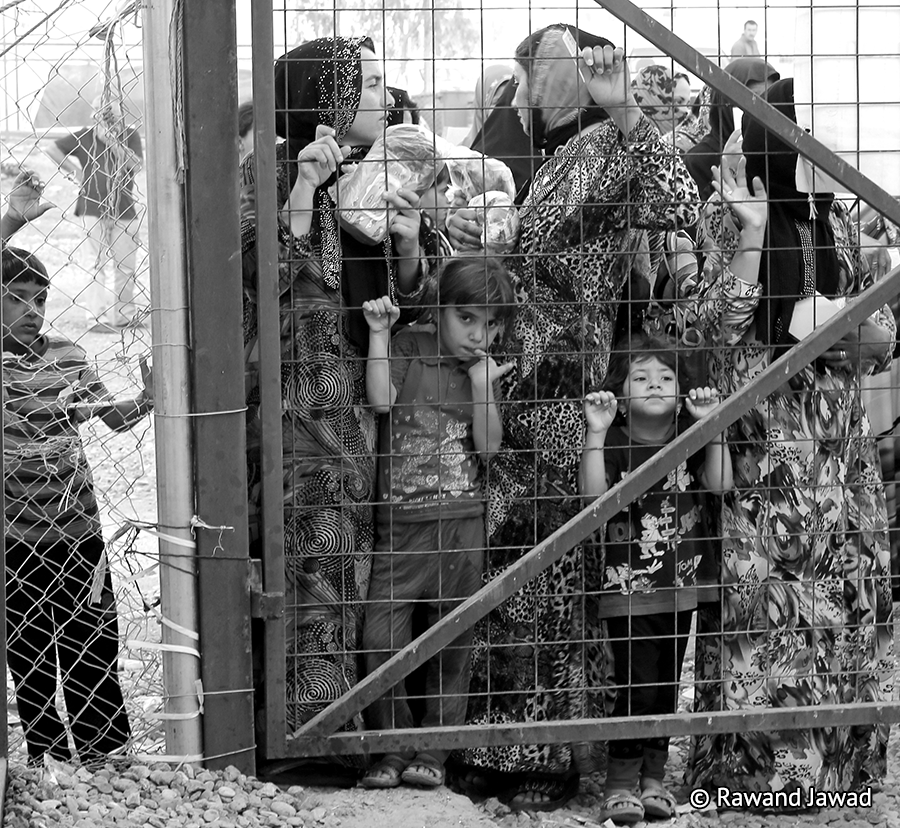 Unknown Fate
By Rawand Jawad
Camp Barik- Iraqi Kurdistan Region
"Women and children in Camp Barik after escaping ISIS brutality in Sinjar."
---
Honorable Mentions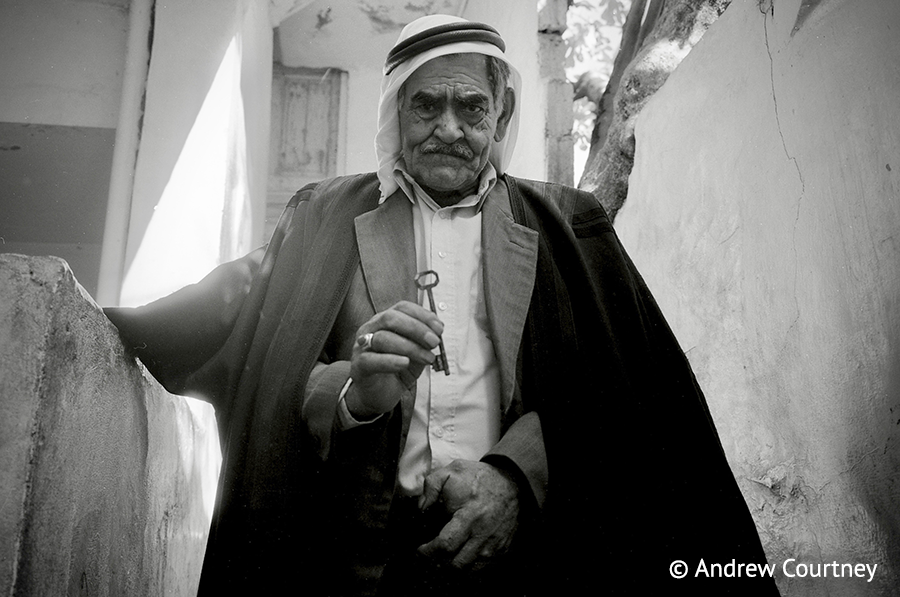 Palestinian Refugee from the 1948 Nakba
By Andrew Courtney
Ein El Hilweh Refugee Camp. Sidon, Lebanon
"Abu Saleh, a grandfather of four generations born in the Ein El Hilwe refugee camp, holds the key to his home, which he fled in 1948."
---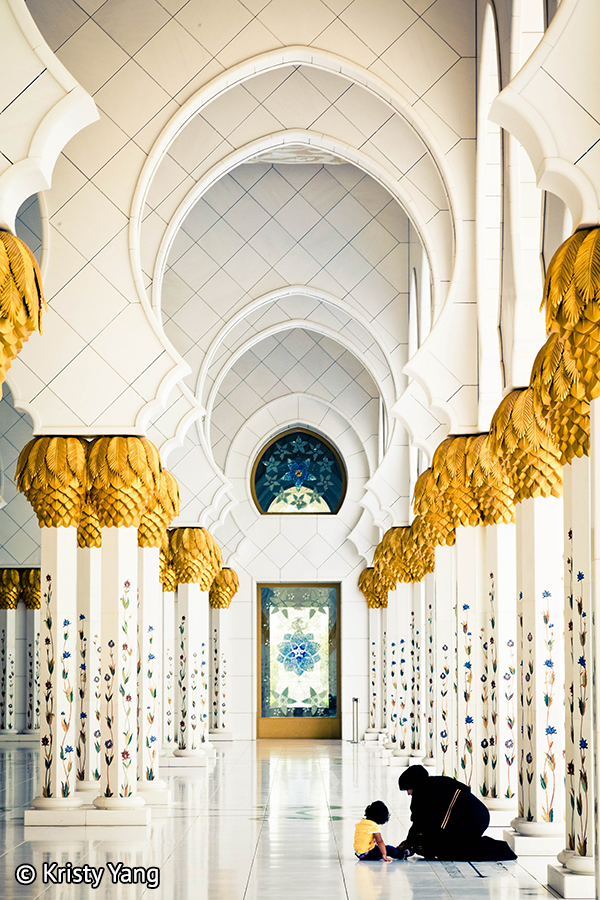 Sheikh Zayad Grand Mosque
By Kristy Yang
Abu Dhabi
"A Muslim woman kneeling down to take care of her son at the Sheikh Zayed Grand Mosque"
---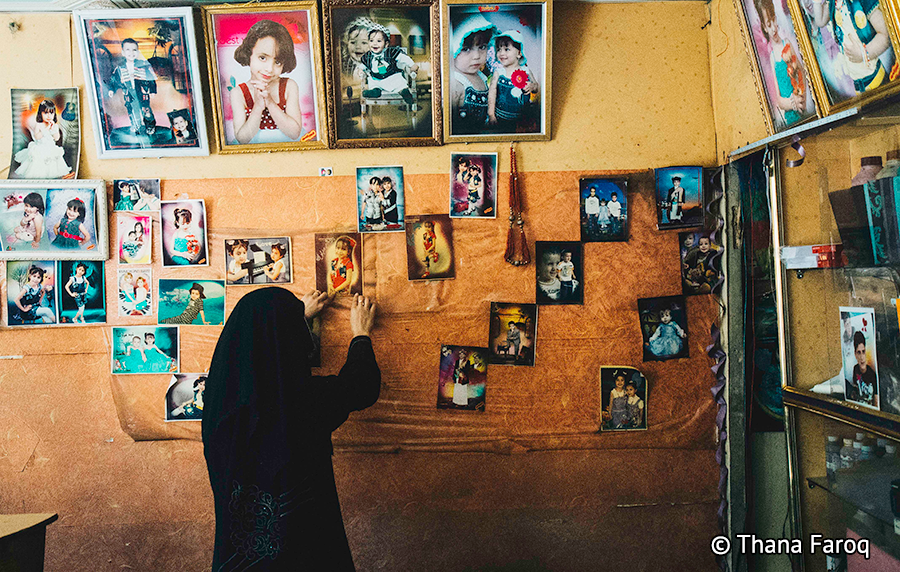 Untitled
By Thana Faroq
Sanaa, Yemen
"As men are out of work, women have taken the lead to provide for their families in Yemen. This photo was taken in a small photography studio in Sanaa where Amal was trained to be a photographer. I have witnessed her taking ID photos. Something was so powerful about her holding the camera and making a living out of it."
---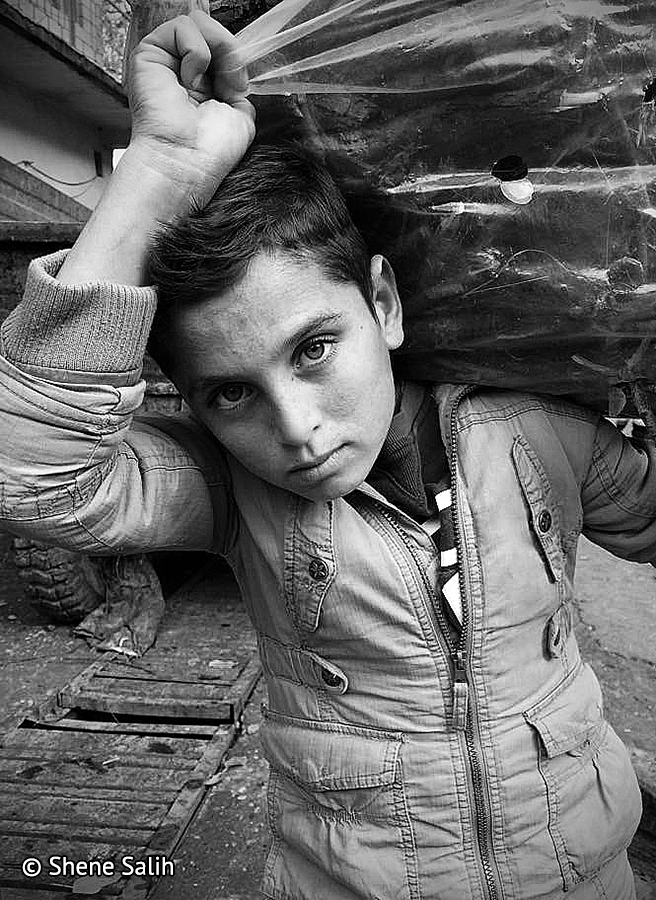 Yezedi Child
By Shene Salih
Lalish, Iraqi Kurdistan
"Young Yezidi boy carrying firewood at Lalish, Iraqi Kurdistan. His family fled Daesh attacks to Lalish after the attacks on Mt. Sinjar."
---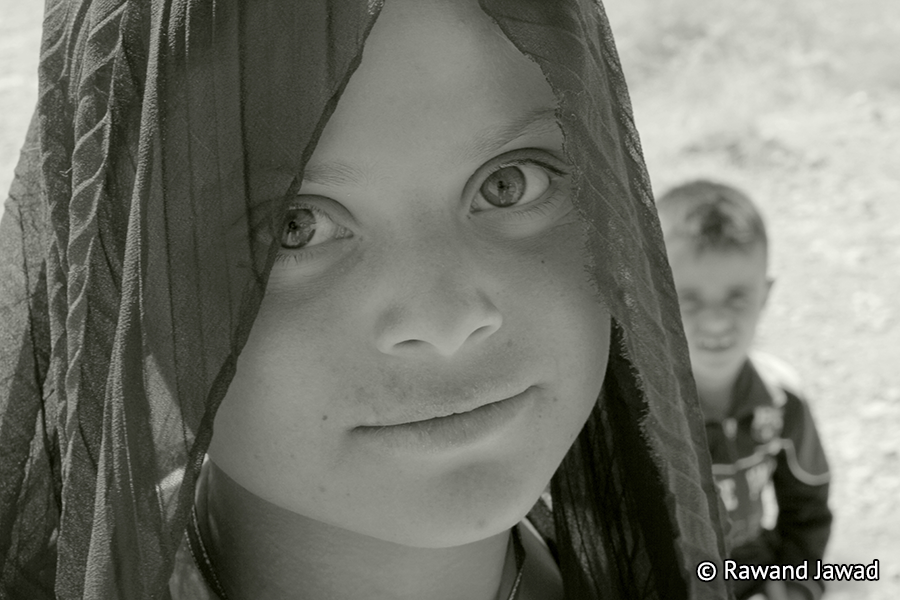 Hope
By Rawand Jawad
Camp Barik-Iraqi Kurdistan Region
"A little Yazidi girl in the camp of Barik after escaping ISIS brutality in Sinjar."
---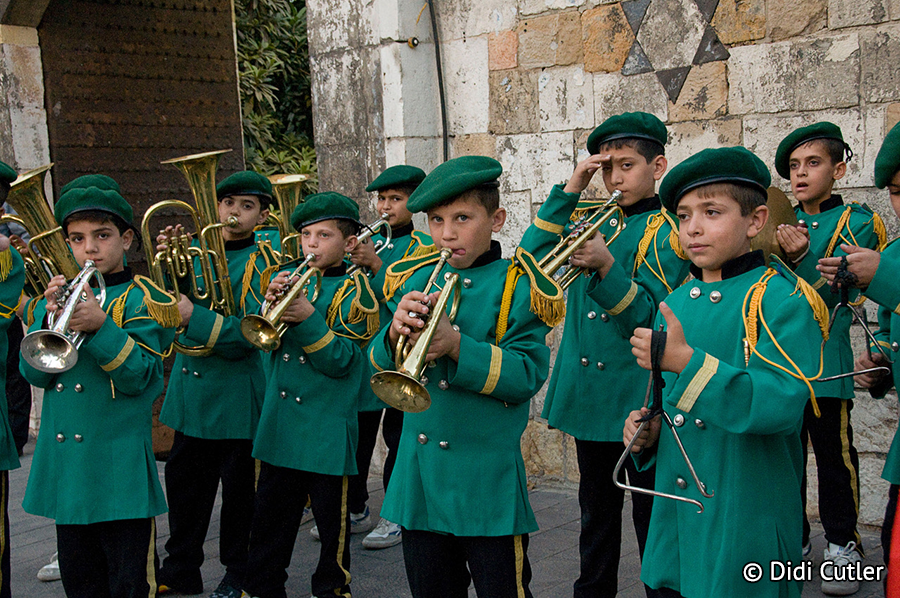 Youth Orchestra in Damascus
By Didi Cutler
Damascus, Syria