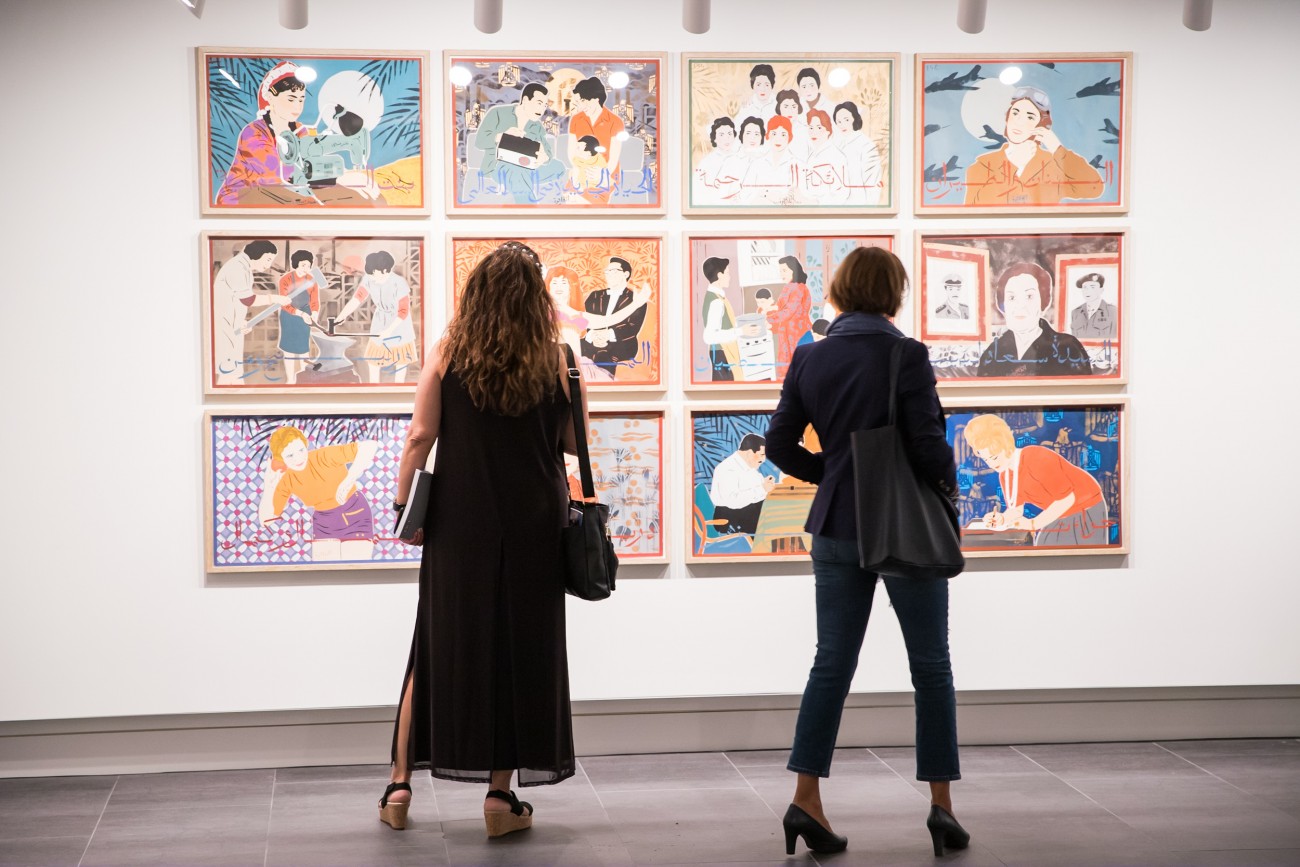 MEI Art Gallery Closed Temporarily
Due to concerns about COVID-19, the MEI Art Gallery is closed to the public until further notice.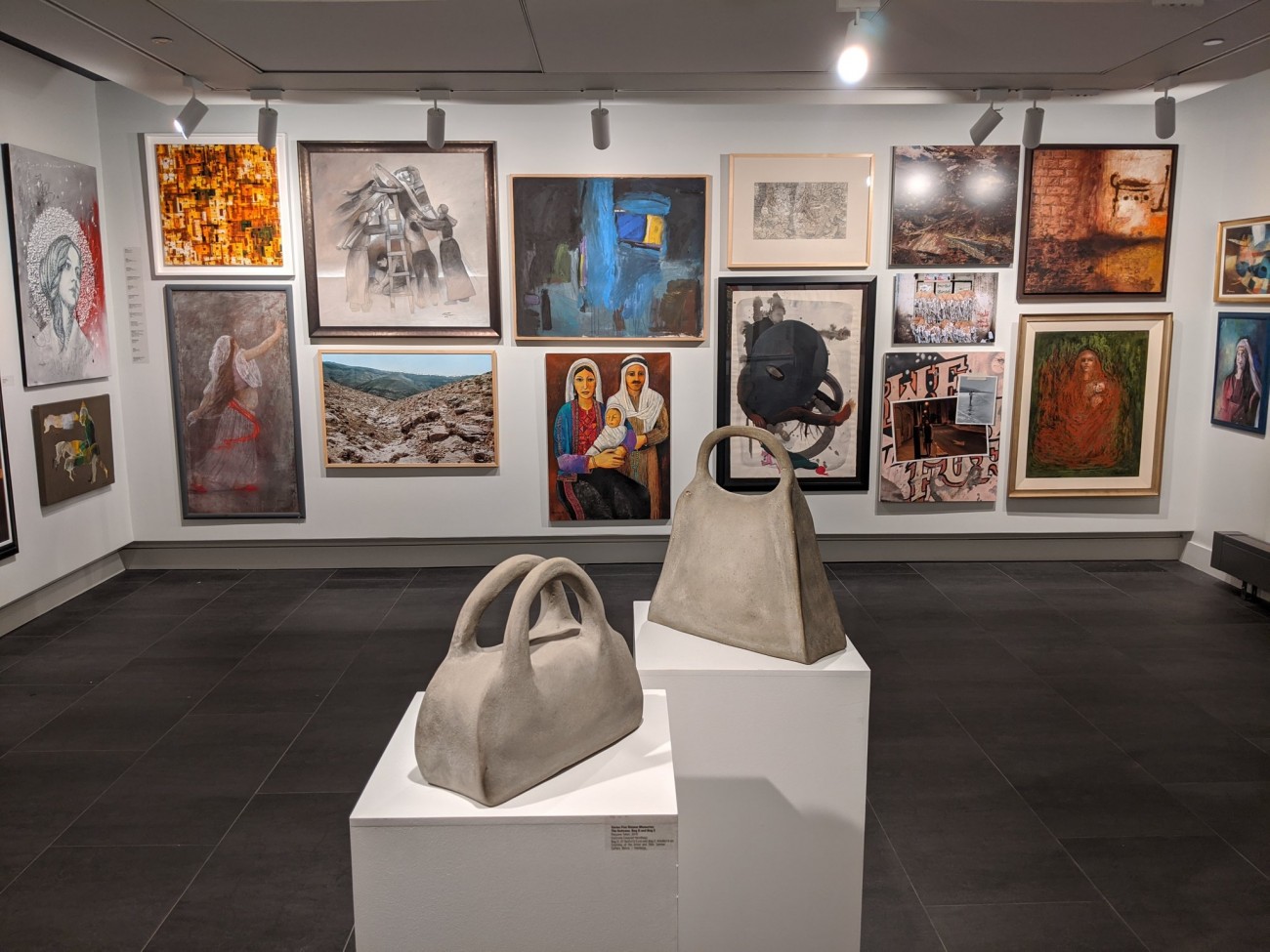 March 6, 2019 - May 19, 2020
Keyword: Palestine II
An art auction of works donated by Palestinian and Arab artists to support The Institute for Palestine Studies-USA (IPS).
---
The exhibition features leading Arab artists, including Palestinian artists Samia Halaby, Sliman Mansour and Abdul Rahman Katanani; Iraqi artists Dia Azzawi and Serwan Baran; and Egyptian artists Adel el-Siwi and Wael Shawky. 
All proceeds from the sales will go to support IPS, a non-profit research center with offices in both Washington, DC and Beirut that provides independent scholarly research and analysis on Palestinian and Arab affairs. 
Mission
---
The MEI Art Gallery is a unique platform in the nation's capital dedicated to the exhibition of contemporary and modern art, photography, and video from the region. Located in the Dupont Circle area, close to museums, galleries and think tanks, the MEI Art Gallery promotes the work of the most exciting artists emerging from the Middle East and its diaspora in Washington and beyond. In line with MEI's overall mission 'to increase knowledge of the Middle East among citizens of the United States and to promote a better understanding between the people of these two areas,' the MEI Art Gallery seeks to: 
Showcase the very best in contemporary and modern art, photography and video from Morocco to Afghanistan

Provide a hub for dialogue about the role of the arts in society and ways U.S. audiences can better engage with artists to support the region's arts, culture and heritage sectors

Connect Middle Eastern artists with Washington's art, culture and policy circles to facilitate partnerships and training opportunities

Amplify the importance of the arts of the Middle East though panel talks, film screenings and educational workshops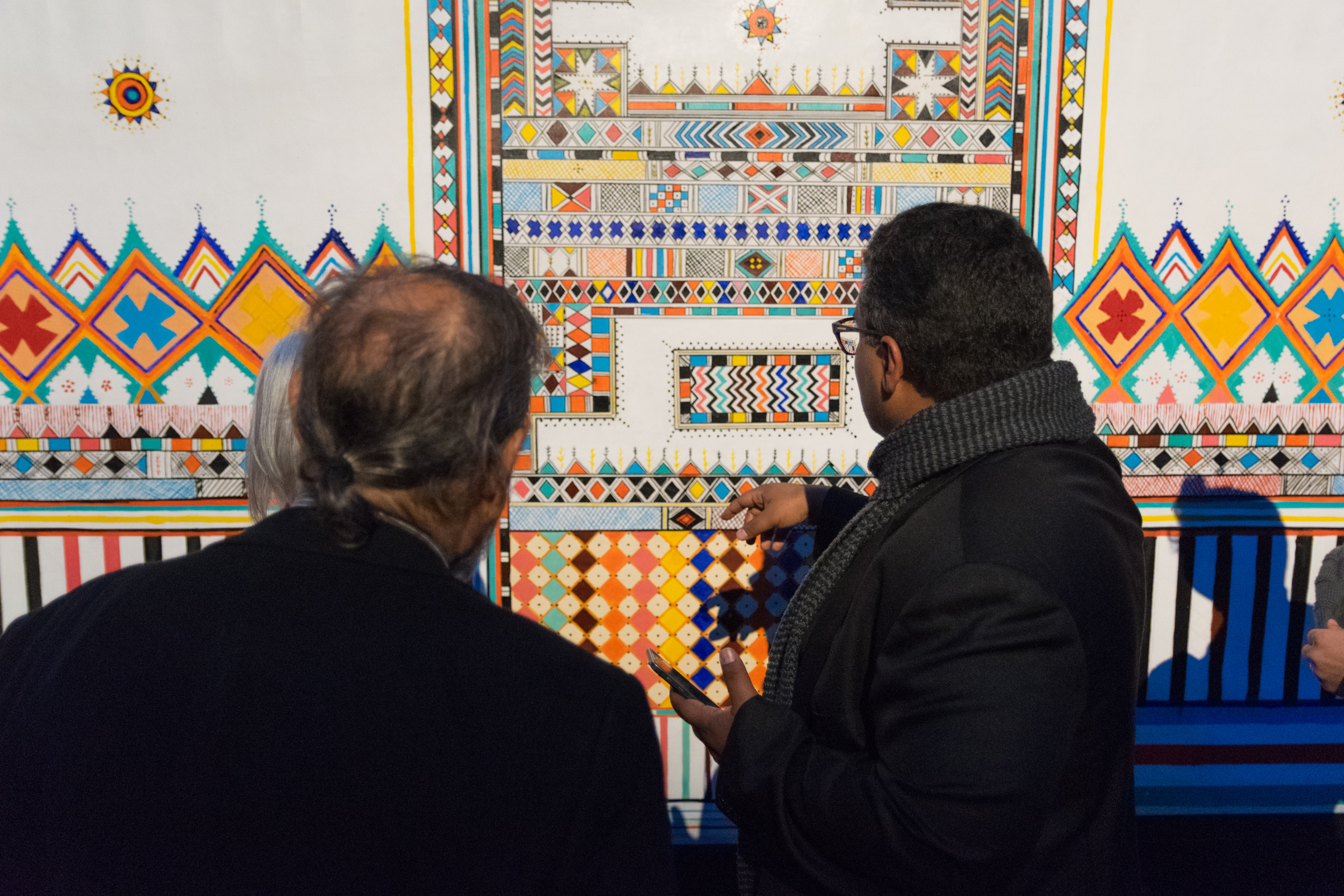 Support this unique platform for the exhibition of contemporary art from the Middle East.