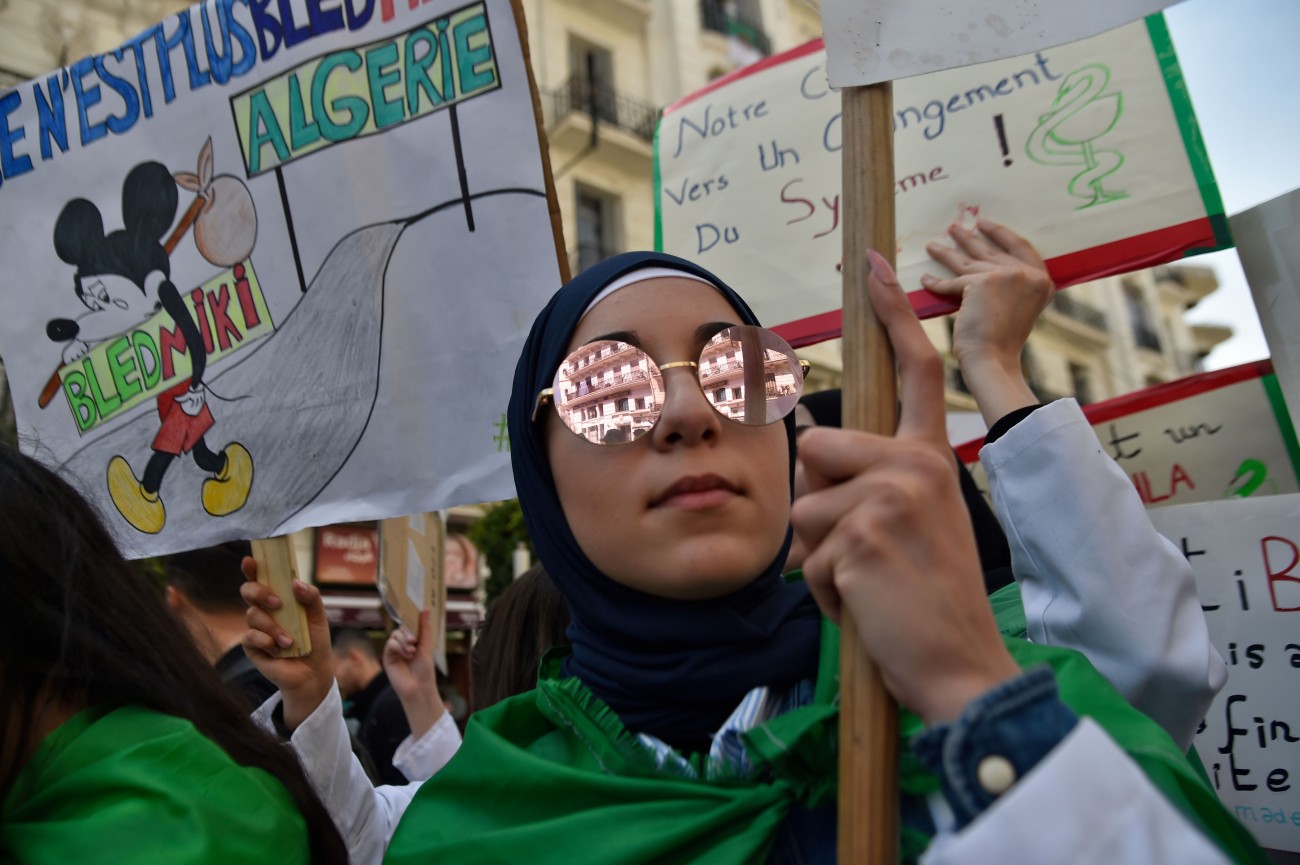 The Middle East Institute is pleased to announce its new Regional Studies seminar course, Across the Rift: The Middle East in Africa. 
This seminar series is held on Wednesdays, October 16 - December 11, from 6:30 - 8 pm at the Middle East Institute.
Course Summary
---
The Middle East and Africa have been connected through language, culture and politics for centuries. Today, the regions share connections and face challenges that span across the rift. From transitions of power throughout the region to the role of public and private sectors in encouraging economic growth, the prospects of change and new players are shifting the balance of power within and outside of Africa. 
The Middle East Institute is pleased to host an eight-part Regional Studies seminar that will explore the developing dynamics in the Horn of Africa and Northern Africa. 
Each session will feature a lecture and discussion led by an expert with a background in government, NGO, nonprofit, think tank, journalism and other fields. Registrants will have the opportunity to discuss and directly interact with some of the leading regional analysts of today. 
Course Schedule
---
Introduction: Amb. Gerald Feierstein (October 16) 

US Interests within Africa: William Wechsler (October 23)

China's Influence in Africa: David Shinn (October 30)

North Africa: Morocco, Tunisia, Algeria: Intissar Fakir (November 6)

Egypt: Mirette Mabrouk (November 13)

Terrorist Groups: Charles Lister (November 20)

Russia's Influence in Arica: Paul Salem (December 4)

Africa's Perspective: Payton Knopf (December 11)
Gerald Feierstein

Amabassador Gerald Feierstein is senior vice president at the Middle East Institute and previously served as the director for Gulf Affairs and government relations at MEI. Previously, Feierstein worked in the Foreign Service and served as U.S. Ambassador to Yemen during the Obama Administration. Mr. Feierstein's areas of expertise are U.S. Middle East policy, diplomatic engagement, U.S. security policy and regional cooperation, and counter-terrorism.

William Wechsler

William Weschler is senior advisor for Middle East Programs at the Atlantic Council and interim director of the Rafik Hariri Center for the Middle East. Weschler previously served in government as deputy assistant secretary of defense for special operations and combating terrorism, as well as deputy assistant secretary of defense for counternarcotics and global threats. 

David Shinn

Ambassador David Shinn worked in the Foreign Service for 37 years, where he had extensive assignments across Africa, including embassies in Kenya, Tanzania, Mauritania, Cameroon, and Sudan. Shinn is perhaps best known for his work as ambassador to Burkina Fasso and Ethiopia during the Clinton Administration. Currently, Ambassador Shinn does philanthropic work with Africa-related NGOs and teaches in the GWU Elliott School of International Affairs.

Intissar Fakir

Intissar Fakir is a fellow in the Middle East Program of the Carnegie Endowment for International Peace. Fakir primarily focuses on political Islam, local governance, social mobilization, and foreign policy, and has experience in implementing democracy and education assistance programs in North Africa and the Middle East. Fakir is the editor in chief of Sada, Carnegie's Middle East online journal.

Mirette Mabrouk

Mirette F. Mabrouk is an MEI senior fellow and director of the Institute's Egypt Studies program. She was previously deputy director and director for research and programs at the Rafik Hariri Center for the Middle East at the Atlantic Council. Mabrouk moved to D.C. from Cairo, where she was Director of Communications for the Economic Research Forum (ERF). Ms. Mabrouk also has extensive experience in journalism having been a founding publisher of The Daily Star Egypt, (now The Daily News Egypt) and the former Publishing Director for IBA Media.

Charles Lister

Charles Lister is a senior fellow and director of the Countering Terrorism and Extremism Program at the Middle East Institute. His work focuses primarily on the conflict in Syria, including as a member of the MEI-convened Syria Study Group; and on issues of terrorism and insurgency across the Levant. Mr. Lister is also the author of The Syrian Jihad: Al-Qaeda, the Islamic State and the Evolution of an Insurgency, which was published in February 2016.

Payton Knopf

Payton Knopf is an advisor to the Africa Program at the United States Institute of Peace. Knopf is a former U.S. diplomat with expertise in sub-Saharan Africa, North Africa, and the Middle East. He was the first coordinator the United Nations Panel of Experts on South Sudan, from its inception in 2015 until April 2017.