Contents:
The Biden administration's important opportunity to put "diplomacy first" in the Middle East
Brian Katulis
Vice President of Policy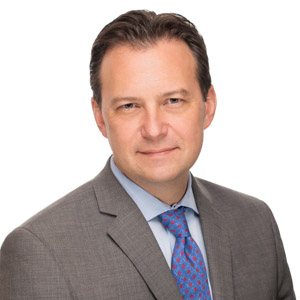 A bevy of diplomatic meetings have been taking place across the Middle East this past week, bringing together leaders and top diplomats from some key countries that don't usually spend a lot of time out in the open with one another. The most recent of these took place at the start of this week at a desert retreat in Israel where the country's founder David Ben-Gurion is buried and included the participation of four Arab countries (Egypt, Morocco, the United Arab Emirates, and Bahrain) as well as U.S. Secretary of State Antony Blinken.
It's too early to tell whether what was discussed at this latest meeting, including the announcement of a new regional security architecture, will take root and produce lasting results. But one thing's for certain: The tectonic plates in the region continue to shift in important but as yet unclear ways. This means the Biden administration should look for opportunities to put into practice what it promises in one of its favorite foreign policy slogans, "diplomacy first."
A long list of issues confronts U.S. policymakers on the Middle East, including a possible renewed nuclear deal with Iran at a time of continued escalation and regional instability as many countries are on edge amid worries about human security driven by higher food and energy prices as a result of Russia's war in Ukraine. In addition to these challenges, there are opportunities, like the many possibilities for de-escalating tensions across the region through diplomacy backed by more balanced security cooperation and the search for new ways to jumpstart the long-stalled efforts on the Israeli-Palestinian front.
The fundamental question the Biden administration faces at this juncture in its Middle East approach is whether it is going to engage more deeply than it has over its first year or maintain its posture of staying mostly above the fray and pursuing selective diplomacy. At a time when Russia's war in Ukraine rages and the global competition with China continues to loom large, it may seem unlikely that the United States would focus more diplomatic attention on the Middle East. But doubling down with a strategic reengagement and leading with diplomacy are what's needed to make sure America is shaping dynamics in the region in a way that benefits broader global stability.
That would mean making sure that key actors who haven't been at the center of these regional discussions like Jordan and Saudi Arabia aren't left on the sidelines, and it also means making sure that Palestinian leaders and their people are brought into the picture. Helping countries face the long-standing threats to stability from Iran and its network of partners across the region like Hezbollah is another key component, no matter what happens with a possible Iran deal.
Doing all of this will require the Biden administration to have a deeper diplomatic bench that's more empowered than the current team. A formal security alliance in the Middle East is an idea that has come up from time to time over the years, and it has fallen short in large part because of the lack of trust among key actors in the region. There's no guarantee that stepped-up U.S. diplomatic engagement in the Middle East will resolve these issues. But as the Biden administration is seeing in the efforts to maintain transatlantic unity on Ukraine, it requires constant diplomacy combined with security reassurances to get results. Lasting peace and stability in the Middle East will likely remain elusive for a long time to come, but recent shifts could produce important openings if the United States deepens and broadens its diplomatic engagement across the region.
Follow on Twitter: @Katulis
NATO shores up its deterrence against Russia, but what about Ukraine?
Iulia-Sabina Joja
Director, Frontier Europe Initiative; Project Director, Afghanistan Watch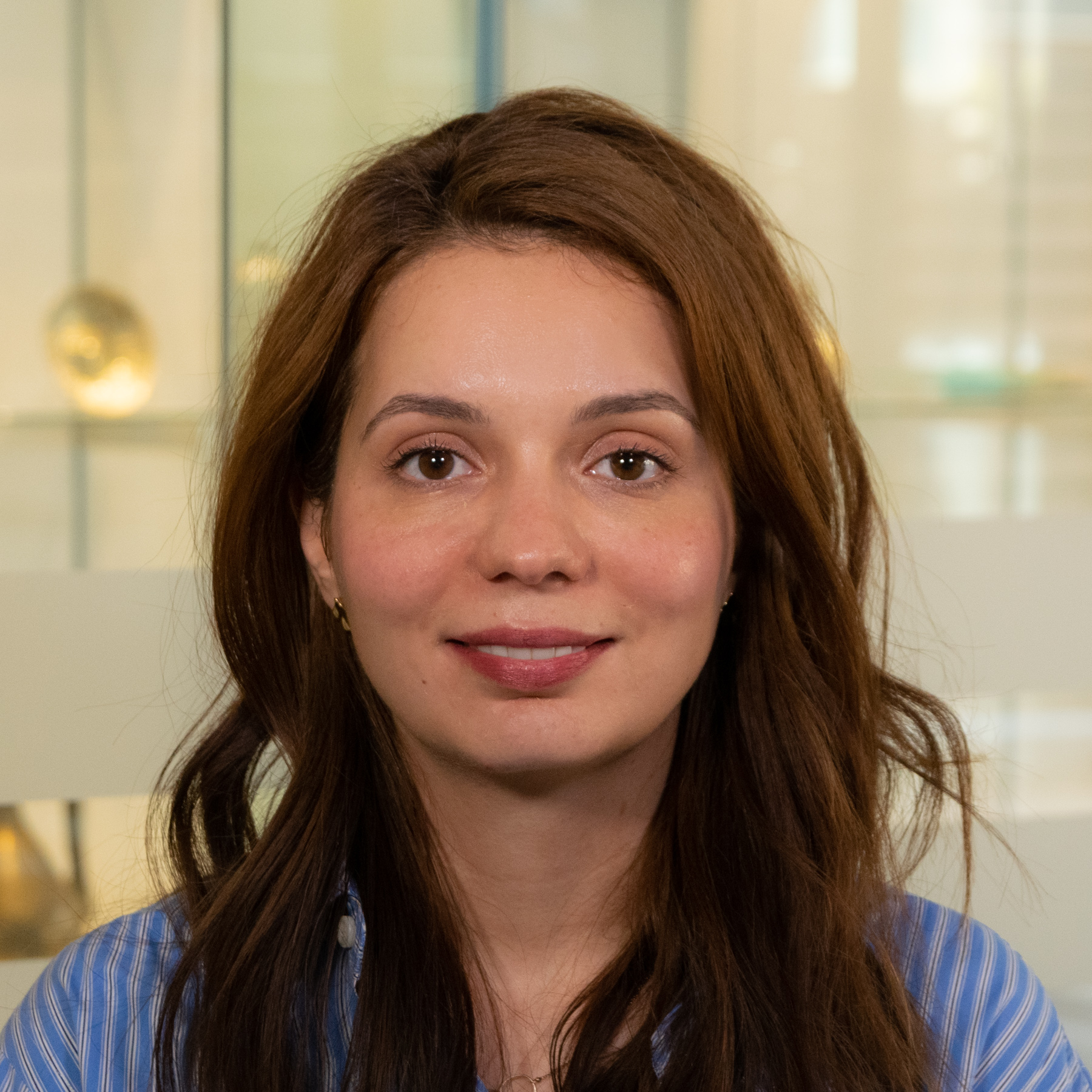 Over the past week the American political presence in Europe has been more intense than it has been in decades. The extraordinary NATO summit on March 24 and President Joe Biden's speech in Poland on March 26 have served as a landmark in Western policy vis-à-vis Russia. For decades the West has tolerated Russian aggression. After four weeks of the worst military conflict in Europe since World War II, Biden's historic speech in Warsaw has confirmed that the West now has a new opponent: Vladimir Putin's Russia. Both the decisions adopted at the NATO summit and Biden's Warsaw speech have given Eastern Europe some of the support and agency the region has been demanding, but this support has been focused only on the countries protected under the NATO flag. Hesitation and restraint are still what define the West's policy on Ukraine and cast a shadow of uncertainty over the future of this war.
At the same time, Ukraine's political leadership is engaging the West and beyond. President Volodymyr Zelenskyy spoke at the Doha Forum on March 26, asking Qatar and other key energy producers to boost production. The U.S., too, is trying to rally regional support for Ukraine. Secretary of State Antony Blinken is currently in the MENA region on a trip that will include stops in Morocco, Algeria, the West Bank, and Israel, and will mostly focus on Ukraine.
The decisions taken at the NATO summit consolidated the Alliance's deterrence against the growing threat of Russian aggression. New NATO battlegroups in Slovakia, Hungary, Romania, and Bulgaria were added to the existing ones in Poland and the Baltic countries, covering the rest of the Eastern flank. The symbolism of these military tripwires — that countries like Romania had been requesting since 2014 — was blessed through President Biden's historic speech in Warsaw. The president used historical references to the Eastern European resistance that enabled the region to free itself from communist Moscow during the Cold War. President Biden used this decades-long fight to prepare Europe for a long and hard conflict.
Both the NATO battlegroups and President Biden's speech were meant to reassure the part of Eastern Europe under the protective NATO umbrella, but references and landmark decisions on Ukraine were absent. The West essentially continues to block the military aid to Ukraine that would enable Kyiv to take back the territories Russia invaded over the past four weeks and to prevent Russian missiles from destroying cities across the country. While President Biden was speaking in Poland, Russia struck Lviv with three missiles, after promising just one day earlier to focus only on the Donbas region.
Mariupol remains a humanitarian catastrophe as hundreds of thousands of citizens face starvation. According to Ukraine's ombudsperson, more than 400,000 Ukrainians have been "deported" to Russia. Though the West has announced unprecedented humanitarian aid for Ukraine, it has not come to the aid of these Ukrainians. France, Turkey, and Greece have announced they are going to evacuate all citizens of Mariupol in the coming days. If this unusual trio can pull it off, this operation could save hundreds of thousands of lives.
Follow on Twitter: @IuliJo
Partners don't pivot
Mick Mulroy
Non-Resident Senior Fellow and Co-Director of the Yemen Steering Initiative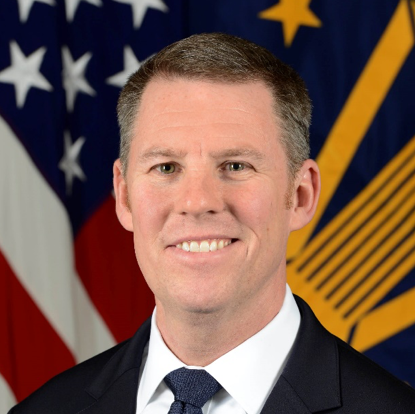 In Washington, policy professionals frequently talk about the need for America to pivot to focus on great power competition, effectively moving on from the Middle East. This sends the wrong message to our key partners in the region. Meanwhile, China and Russia — the reason for our stated desire to pivot — are themselves expanding their influence in the Middle East.
Like it or not, the United States is the leader of the free world. We need to be able to compete in every sphere, everywhere, and with everyone. The war in Ukraine shows just how intertwined the world is, especially economically. Russia tried to use its energy production as a weapon against NATO. Given Europe's reliance on Russian natural gas, Russian President Vladimir Putin hoped that NATO would not unite against his unprovoked and unlawful invasion of Ukraine. He was wrong. Instead, the world has united in standing with the people of Ukraine — no matter the economic cost.
The United States is doing everything it can to mitigate the effect of the sanctions on the rest of the world, especially our NATO allies and their energy needs. We have asked our key partners in the Middle East to increase oil production to compensate for the shortage. These are the same partners that are continually attacked by Iran and their proxy forces, including against the actual facilities to produce the energy that our allies need.
The United States must always promote human rights at home and around the world. We must hold both our adversaries and our allies to account when they fail to meet our core principles. That said, we need to remember who came to our side when we were attacked on Sept. 11, 2001. We must remember which nations provided basing and opened up their countries to support our military. We must never forget who sent their forces to fight alongside us in Afghanistan and Iraq. Our allies in the Middle East must not be cast aside.
There have been multiple recent attacks by the Iranian-backed Houthis against the United Arab Emirates and Saudi Arabia — all while we are in the final stages of renegotiating a nuclear agreement with Iran.
We need to realize that Iran has not changed. They continue to attack their neighbors. They continue to sponsor terrorism. Withdrawing from the negotiations may be a step too far. However, we need to listen to the concerns of our partners. We need to remember who our allies and our adversaries really are. Finally, we need to take steps to protect the resources needed to fuel the world and weather the storm caused by the actions of one man: Putin.
Follow on Twitter: @MickMulroy
Pakistan's Imran Khan grasps at the OIC to relieve his political woes
Marvin G. Weinbaum
Director, Afghanistan and Pakistan Studies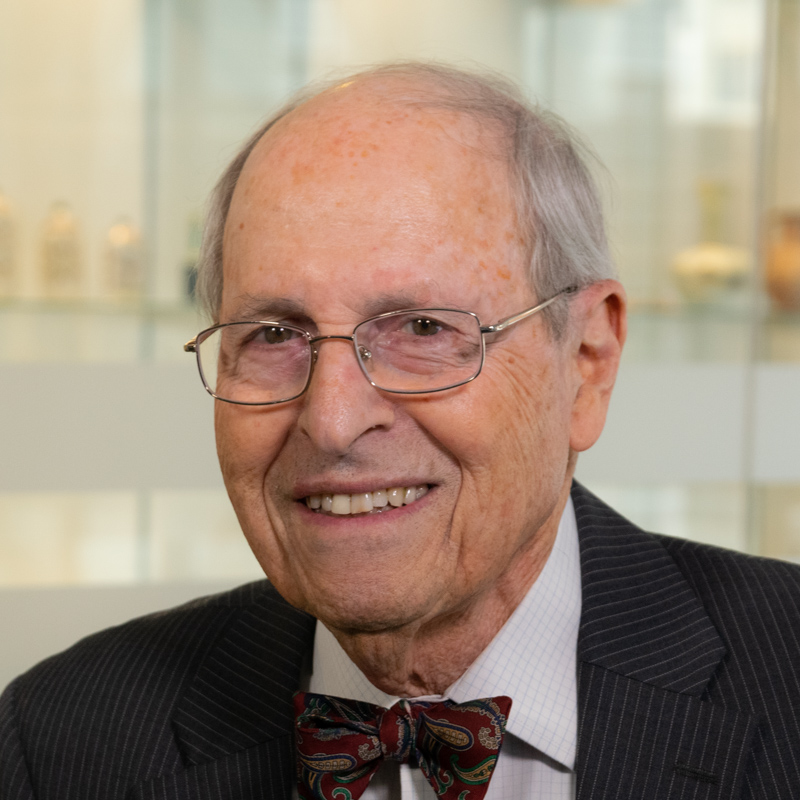 Taking a break from his energetic populist campaign to retain his office in an upcoming no-confidence parliamentary vote, Pakistan's Prime Minister Imran Khan last week hosted a two-day meeting of the 57-member Organization of Islamic Cooperation (OIC). The OIC summit provided a welcome platform for Khan to demonstrate leadership of the Muslim ummah and statesmanship as prime minister. In his address to the convened foreign ministers and other senior officials, Khan lamented the absence of unity among Muslim nations and criticized the organization for having "failed the Palestinians and the people of Kashmir." A good portion of his address was devoted to attacking Western Islamophobia and airing familiar Muslim grievances. But Khan also called for a collective effort both to stabilize Afghanistan and curb global terrorism through providing support to address the country's rapidly growing humanitarian crisis and by incorporating the Kabul regime into the international community. In mentioning the Ukraine conflict, Khan suggested that Muslim countries could use their influence to help end the war. While making an appeal for a ceasefire agreement, Khan carefully ignored any reference to Russia's unprovoked invasion and brutal conduct of the war — a foreign policy approach overwhelmingly shared by member states attending the OIC summit.
The OIC's annual summits strive to create an impression of Muslim solidarity when little exists, as member states prioritize their separate national interests. As Khan tacitly acknowledged in his address, the OIC is more notable for its grandstanding on behalf of Islamic causes than for its accomplishments. Despite the preeminent role of several influential oil-rich members, the organization suffers from a reputation for "toothlessness." OIC meetings probably succeed most by providing at their sidelines the opportunity for high-level leadership discussions. At this year's gathering, a meeting between nonmember China's attending Foreign Minister Wang Yi and Pakistan's Foreign Minister Shah Mahmood Qureshi drew most attention. Their wide-ranging exchange was reported to have broached the possibility of the OIC serving as a bridge between China and the Muslim world. Neither Pakistan nor any other attendees at the summit apparently felt it incongruous that in an agenda supposedly devoted to furthering Islamic global interests and wellbeing, the Beijing government's heavy suppression of its Uyghur Muslim minority went unmentioned.
Khan may perhaps have taken some satisfaction that the 48th session of the OIC concluded with a joint declaration that included a reaffirmation of support for the right of Kashmiri people to self-determination. That the summit coincided with a military parade held in commemoration of "Pakistan Day" and attended by many OIC delegations added luster to the gathering of Islamic nations. Whether together these events will have any spillover effect assisting Khan to surmount his political hurdles is, however, more dubious.
Malavika Radhakrishnan, research assistant to Marvin G. Weinbaum, assisted with this article.
Follow on Twitter: @mgweinbaum
MENA Climate Week 2022 kicks off in Dubai
Mohammed Mahmoud
Senior Fellow and Director of the Climate and Water Program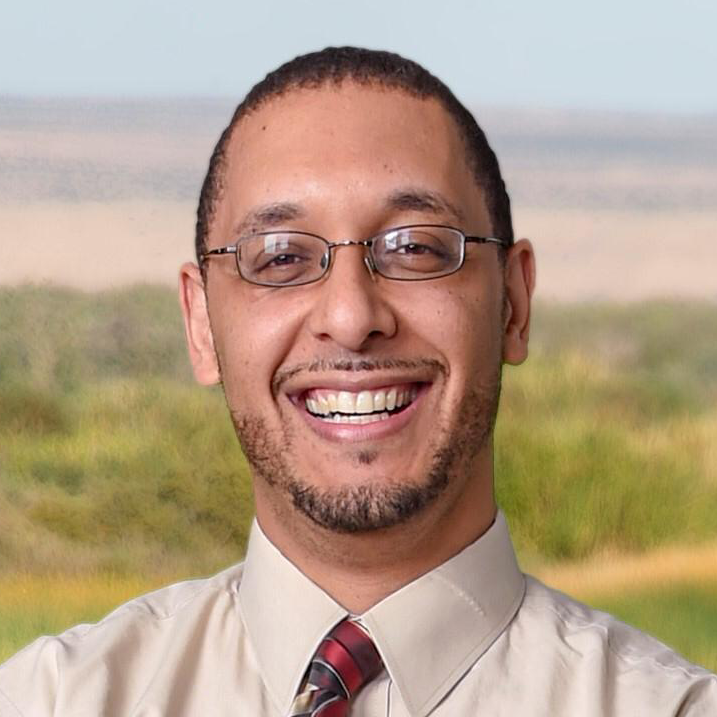 MENA Climate Week commences this week in Dubai and will run from March 28-31. This event is one of the many regional climate weeks that are organized by the United Nations Framework Convention on Climate Change (UNFCCC). In addition to being the first climate week organized by the UNFCCC for the MENA region, this particular climate week is also the first regional UNFCCC climate week for 2022 — other regional climate weeks include Latin America and the Caribbean, Asia-Pacific, and Africa. The inaugural MENA Climate Week is being hosted by the United Arab Emirates and will feature a diverse agenda exploring a range of climate change topics as part of its four-day program. The event is following a hybrid approach, including both in-person sessions (for attendees in Dubai) and virtual sessions that can be viewed online.
Some of the highlights from this year's program include sessions on:
Decarbonization through the Circular Carbon Economy: The Role and Impact of Carbon Markets — discussing how carbon pricing policies in the circular economy can drive decarbonization and efficient resource use to minimize climate change impacts.
Climate Policy Perspectives and Energy Transition in MENA Region — discussing the planning transition from fossil fuel economies to green economies and tracking mitigation benefits from economic diversification.
Integrated Water-Security in MENA: Challenges and Opportunities for Public-Private Cooperation — exploring engagement opportunities among governments, entrepreneurs, and the investment community that accelerate climate resilience and water security in MENA.
Scientific Partnerships for Building Resilient Food Systems — highlighting, in partnership with the UAE Office of the Special Envoy for Climate Change, the role of global scientific partnerships to help spur innovation and breakthroughs within food systems.
Synergies Between Resilience and Sustainability in MENA Cities — highlighting the primary climate resilience challenges facing cities of the MENA region and urban climate mitigation trends in regional cities.
The Middle East Institute is participating in this year's MENA Climate Week by hosting a virtual side event on "Targeted Strategies for MENA-Specific Climate Change Implications" taking place on March 29. This event will discuss MENA's current vulnerability to climate change, how projected increases in global warming will impact the MENA region, and specific climate adaptation and mitigation strategies for the region.
On the JCPOA, we need an agreement that works for everyone
Mick Mulroy
Non-Resident Senior Fellow and Co-Director of the Yemen Steering Initiative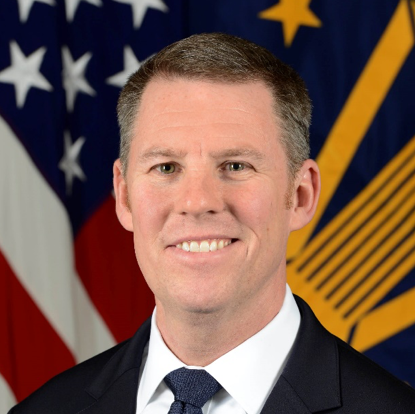 The Joint Comprehensive Plan of Action (JCPOA) in 2015 was not a perfect agreement, but it did restrict Iran from possessing a nuclear weapon. It did not address the Iranians' malign activities and their use of proxy forces to attack countries in the region or their ballistic missile program. The main concerns of our partners, the countries being attacked, were not included.
The decision to unilaterally withdraw from the JCPOA in 2018 did nothing to stem the malign activities of Iran; in fact, they increased. And although the sanctions did damage the Iranian economy and reduce the money available for the Islamic Revolutionary Guard Corps to operate and fund groups like Hezbollah in Syria and Lebanon, al-Hashd al-Shaabi (Popular Mobilization Forces) in Iraq, and the Houthis in Yemen, Iran is now closer to acquiring a nuclear weapon than it has ever been.
Trying to reach an agreement that prevents Iran from getting a nuclear weapon and addresses their attacks on our key partners is an effort worth pursuing. But we need to consult our partners and realize that Iran has not changed and, with the recent attacks in Northern Iraq and Saudi Arabia, it is clear they do not intend to. We need an agreement that works for everyone, not just an agreement for the sake of having one.
Follow on Twitter: @MickMulroy
Photo by Omar Marques/Getty Images
---
The Middle East Institute (MEI) is an independent, non-partisan, non-for-profit, educational organization. It does not engage in advocacy and its scholars' opinions are their own. MEI welcomes financial donations, but retains sole editorial control over its work and its publications reflect only the authors' views. For a listing of MEI donors, please click here.