Contents:
Qatar's Sheikh Tamim becomes first Gulf leader to visit Biden White House
Gerald M. Feierstein
Senior Vice President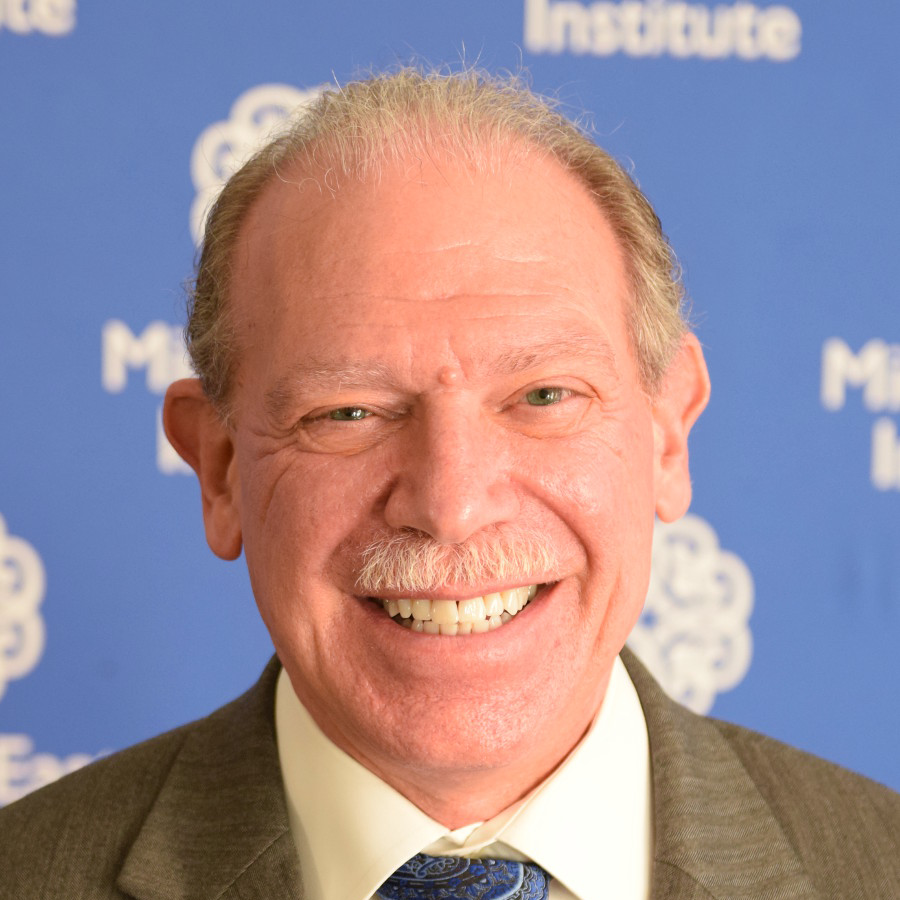 When Qatari Emir Sheikh Tamim bin Hamad Al Thani visits President Joe Biden on Jan. 31, unlike many other leaders accorded Oval Office invitations, there will be a serious agenda of pressing global issues to discuss between the two leaders. In the immediate near-term, Sheikh Tamim will be asked to commit Qatar to aiding efforts to address a potential cut-off of Russian energy supplies to Western Europe, especially Germany, if Russian President Vladimir Putin follows through on threats to attack Ukraine. Qatar currently provides some 5% of European energy supplies and its capacity to expand its liquefied natural gas shipments rapidly may be circumscribed by existing long-term contracts. But the answer to the question may prove critical to U.S. success in maintaining NATO unity in the face of Russian aggression in Ukraine and threats against vulnerable alliance members.
Closer to home, Qatar's role as the U.S. protecting power in Kabul makes it an essential partner in managing the delicate task of addressing the future of U.S.-Afghan relations now that the Taliban have returned to power. A meeting between Taliban representatives and Western diplomats and Afghan civil society groups in Oslo earlier in January reportedly provided some optimism for further progress in normalizing conditions in Afghanistan but was not a breakthrough. The U.S. has made clear that improvements in human rights conditions in Afghanistan are essential for advancing normalization between the two countries. President Biden has also made clear that the release of U.S. hostage Mark Frerichs is a necessary pre-condition. The Qatari government will be tasked with an important role in managing that process for the U.S. as long as the U.S. Embassy remains shuttered.
Finally, the visit by Qatari Foreign Minister Mohammed bin Abdulrahman Al Thani to his Iranian counterpart, Hossein Amir-Abdollahian, in the days leading up to Sheikh Tamim's Washington trip has raised speculation that the Qataris are playing a role delivering messages between Washington and Tehran as reports increase that the sides are nearing an agreement in Vienna to revive the Iran nuclear deal. That was a role played by Oman in the lead-up to the Obama-era nuclear negotiations.
Most of all, the broad agenda of issues on the table when the U.S. and Qatari leaders meet reflects Doha's agile management of its relationship with the U.S. From the low point of the relationship in 2017, when Donald Trump initially signaled U.S. support for the intra-Gulf Cooperation Council boycott of Qatar, until today, the Qataris have managed to demonstrate their capacity to insert themselves into issues that are helpful to Washington. Their success in doing that has worked to the mutual advantage of both countries and presages an increasingly mature relationship going forward.
Urgency grows as the Ukraine crisis continues
Iulia-Sabina Joja
Director, Frontier Europe Initiative; Project Director, Afghanistan Watch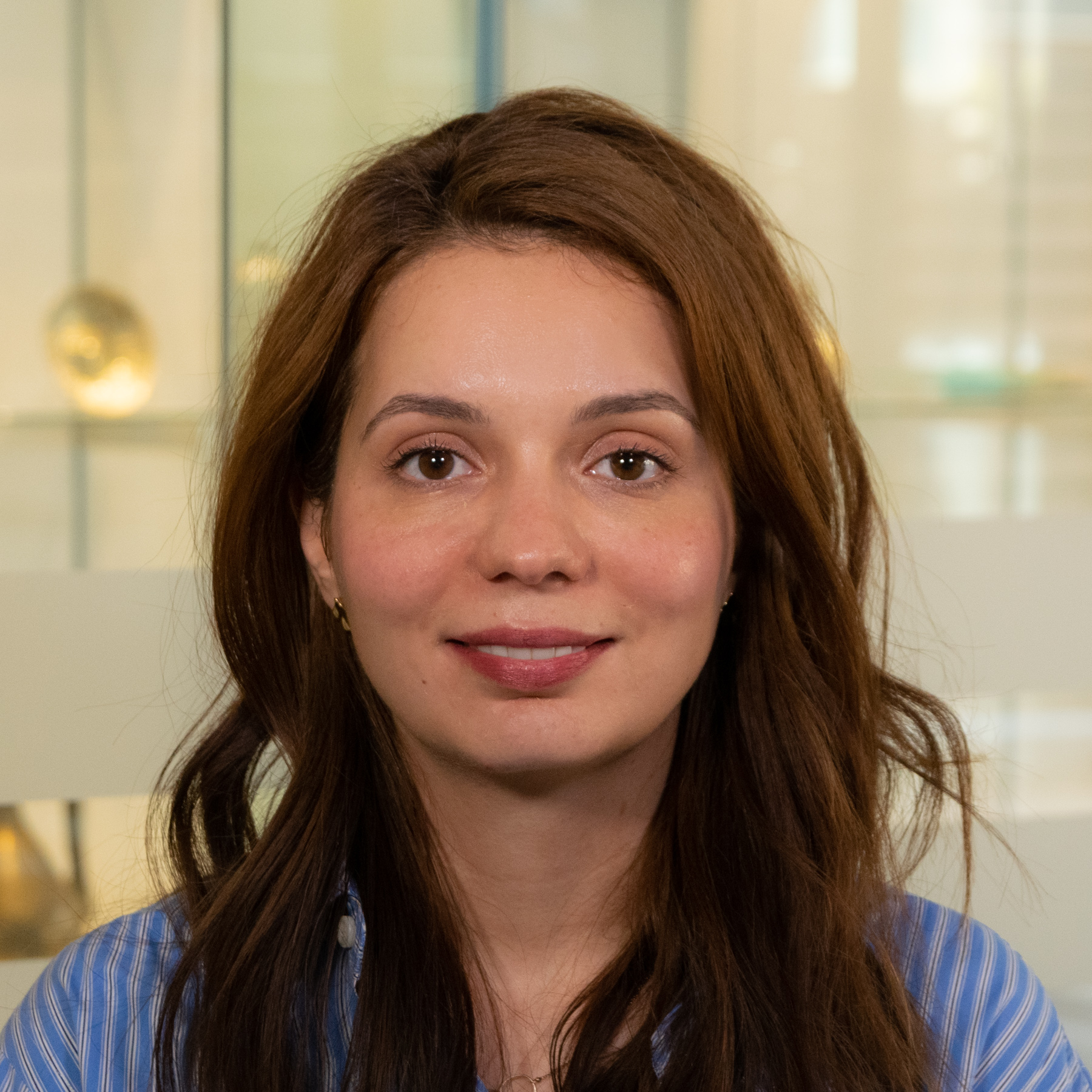 We are heading into the fourth month of Russia's military buildup and the threat of Ukraine's invasion. For weeks now, the United States and NATO have been trying to maintain dialogue with Moscow to deter it from what could be the bloodiest conflict in Europe since World War II. This week, the United Nations Security Council will discuss the Russian aggression against Ukraine and the West. Russia will veto any resolution, but it cannot prevent the meeting from taking place. President Joe Biden's prediction of a "distinct possibility" of war in February is adding urgency in the West, which has been scrambling to agree on a sanctions package strong enough to deter Russia, but safe enough to keep Europeans warm through the winter. In the meantime, Ukraine is under constant psychological attack that cripples its economy and social system. 
In Ukraine itself, President Volodymyr Zelenskyy and the armed forces have been trying to keep morale up, as tens of thousands of men and women are waiting prepared in the iced trenches for another Russian invasion. Kyiv's political decision-makers have recently been asking the U.S. and its allies to cool the rhetoric of Russian aggression because it is hurting Ukraine's economy. Fake reports of hundreds of bombs have kept Ukrainian children out of school and instilled fear. Ukraine's leadership says the country is prepared to face a major Russian military attack, while it is also being hit by crippling cyberattacks. The major challenge, however, is of a psychological nature. This threatening Russian military buildup is the second one in a year and has lasted for months now, putting sustained psychological and economic pressure on Ukrainians. 
For its part, the West has been focused on creating a sanctions package to deter Russia from another invasion of Ukraine. But Russia's most reliable weapon is gas and Europe is dependent on it to survive through the cold winter. The United States is trying to help the EU by negotiating for more gas with Qatar, Azerbaijan, and other countries that can help balance out energy supplies if Moscow decides to cut off Europe. The question will be how much Russia is willing to sacrifice. The energy dependence is mutual: Russia's GDP also depends on energy sales to the EU.
Finally, Russia-China cooperation is something to watch out for in the weeks to come. In both energy and ideology the two nuclear powers seem to be inching toward each other over Ukraine. Last week, Russia appealed for Chinese support over Ukraine, and this week at the United Nations Beijing has promised to side with Moscow. The Russian invasions of both Georgia in 2008 and Ukraine in 2014 took place during the Olympic Games. Presidents Vladimir Putin and Xi Jinping will meet for the first time in two years for the upcoming Winter Olympics in China, set to begin on Friday, and will talk extensively about Ukraine and the West.
Follow on Twitter: @IuliJo
Oslo talks leave the Taliban and their international critics still far apart
Marvin G. Weinbaum
Director, Afghanistan and Pakistan Studies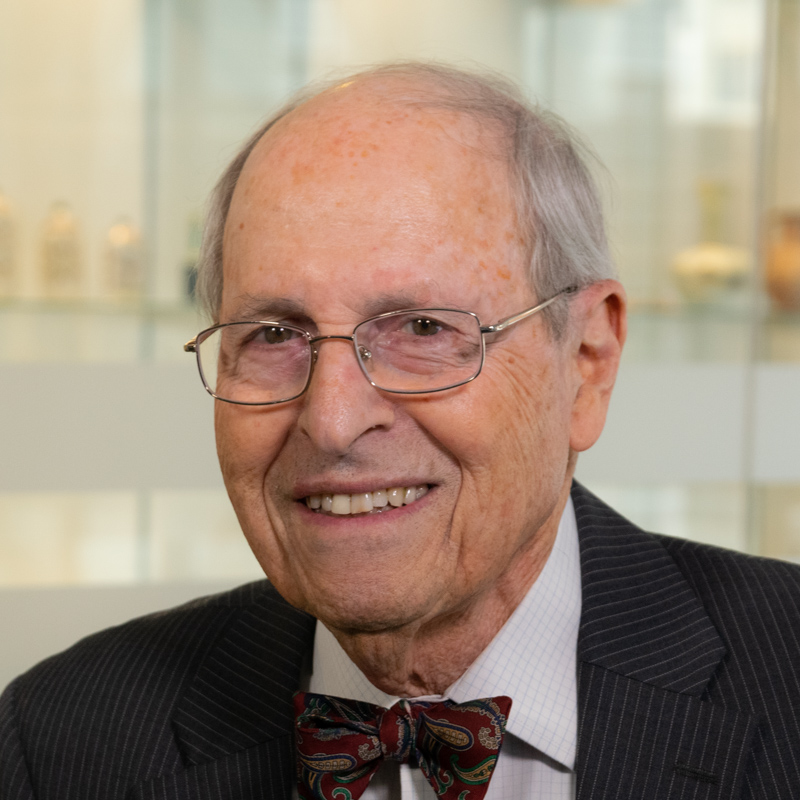 While continuing to withhold diplomatic recognition to the almost six-month-old Kabul government, the international community is expanding its engagement with Taliban officials. A three-day meeting in Oslo moderated by Norwegian officials that ended last week was convened to discuss what can be done to remedy the worsening situation in Afghanistan. A delegation from the Taliban government joined by Afghan civil society activists and politicians met with envoys from the EU, France, Germany, Italy, U.K., and the U.S. This was first official visit of Islamic Emirate officials with a delegation from Europe and offered an opportunity for the Taliban to present its case at an international table.
Those gathering in Oslo raised a mostly familiar list of issues and demands. Taliban officials persisted with their call for political recognition and appealed for immediate financial and humanitarian relief. They also expressed their desire for international development assistance so that Afghanistan might become a regional economic hub. Issuing a joint statement, Western participants predictably raised the issues of the Taliban's needing to respect human rights and particularly the need to reverse the regime's contraction of the rights of women and girls. They also insisted that the Taliban reaffirm their willingness to cooperate in countering terrorism and drug trafficking. The U.S. and European delegations reiterated their demand for the formation of a more representative government in Kabul, to which the Taliban officials countered by arguing that their critics "had no definition of an inclusive government" and were only using the issue as an excuse to deny recognition and aid.
The U.S. and European delegates were not always on the same page in Oslo. Although all indicated concern about the Afghan economy's cash liquidity crunch, resulting in an inability to pay Afghan civil servants, and the need for funds to deal with a looming food crisis, there were differences over whether the U.S. should immediately release its large share of the billions of dollars in frozen assets deposited abroad by the previous regime. There were also varying views about how to keep Taliban leaders from appropriating relief aid for their own purposes. These countries remained firmly agreed, however, that their presence at the Oslo meeting should not be interpreted as implying political recognition of the Taliban government but only, as the Norwegians insisted, as the de facto power in Afghanistan.
Although none of the participants questioned the value of holding the meeting, there was little belief that the Oslo talks had done much to advance the chances of reconciliation. They probably satisfied to some extent the Taliban's desire to improve their image and push for legitimacy. But the best that could be said was that discussions had perhaps added clarity to the wide differences between the two sides. Despite their expanded engagement, they seem no closer to closing the gap.
Malavika Radhakrishnan, research assistant to Marvin G. Weinbaum, assisted with this article.
Follow on Twitter: @mgweinbaum
UAE's new cybercrime law triggers concern from human rights organizations
Eliza Campbell
Director, Cyber Program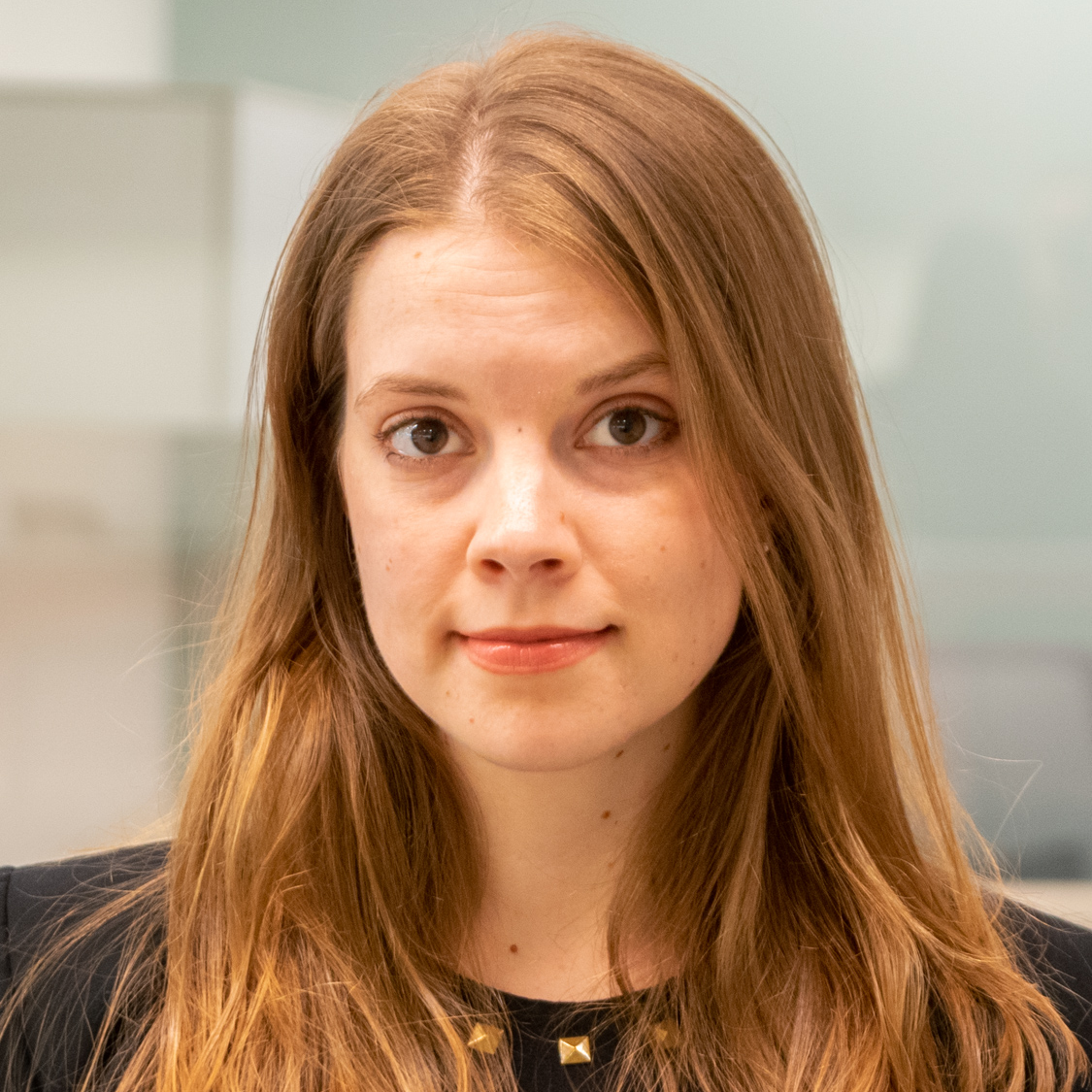 A group of human rights organizations released a joint statement last week condemning the UAE's newly passed Law on Combating Rumors and Cybercrime, which they maintain poses a direct threat to freedom of speech. The law, which went into effect on Jan. 2, includes amendments that the Emirati government has framed as improvements to a 2012 decree on internet communications. The coalition of organizations, which includes Access Now, Reporters Without Borders, and DAWN, the rights group founded by murdered Saudi journalist Jamal Khashoggi, represents a growing body of activists, scholars, and free speech advocates continuing to express concern about the shrinking space for free speech in Arab Gulf countries like the UAE, countries which are intent on portraying themselves as modern and forward-thinking, but where social media and online communications often represent the only potential space for civic dialogue — a space that continues to shrink.
The law itself mimics much of the language of so-called cybercrime laws in the region and around the world, which often co-opt the language of cybersecurity and information security to create a broad precedent for criminalization of freedom of speech online. Like other laws passed in Egypt, Saudi Arabia, and Jordan, the Emirati law imposes the threat of unspecified prison sentences on internet users who share content or data which may "harm the State's interests, its governmental agencies, reputation, prestige, or standing." Additional articles criminalize the sharing of content which "does not comply with media content standards issued from the competent authorities," while a new provision criminalizes the sharing of "fake news" and "false rumors." This latter provision is part of a growing trend of governments that have used the threat of confusion and false information surrounding the COVID-19 pandemic and state responses to crack down on speech that calls for government accountability or which sheds light on abuses of power.
As the UAE and others in the region have made huge investments in technology and pursued ambitious plans to position themselves as global economic leaders in AI, clean energy, and more, many have simultaneously struggled with the realities of what an open and technology driven economy might actually mean for governance at home. As more states tighten their grip on regulations governing the freedom of speech in the increasingly vital digital realm, it remains to be seen how the UAE will handle its modernization paradox, one which may set a precedent for others in the region. It is also worth noting that the first version of this law, passed in 2012, was used in part to convict Emirati human rights activist Ahmed Mansoor, who remains detained under brutal conditions to this date. With blanket internet shutdowns and "fake news laws" becoming increasingly common tools in the arsenal of countries looking to stifle freedom of speech and association, observers should watch with concern to see what continues to be lost in the balance.
Follow on Twitter: @elizaecampbell
Amid ongoing economic issues, Egypt looks to the IMF
Mirette F. Mabrouk
Senior Fellow and Founding Director of the Egypt program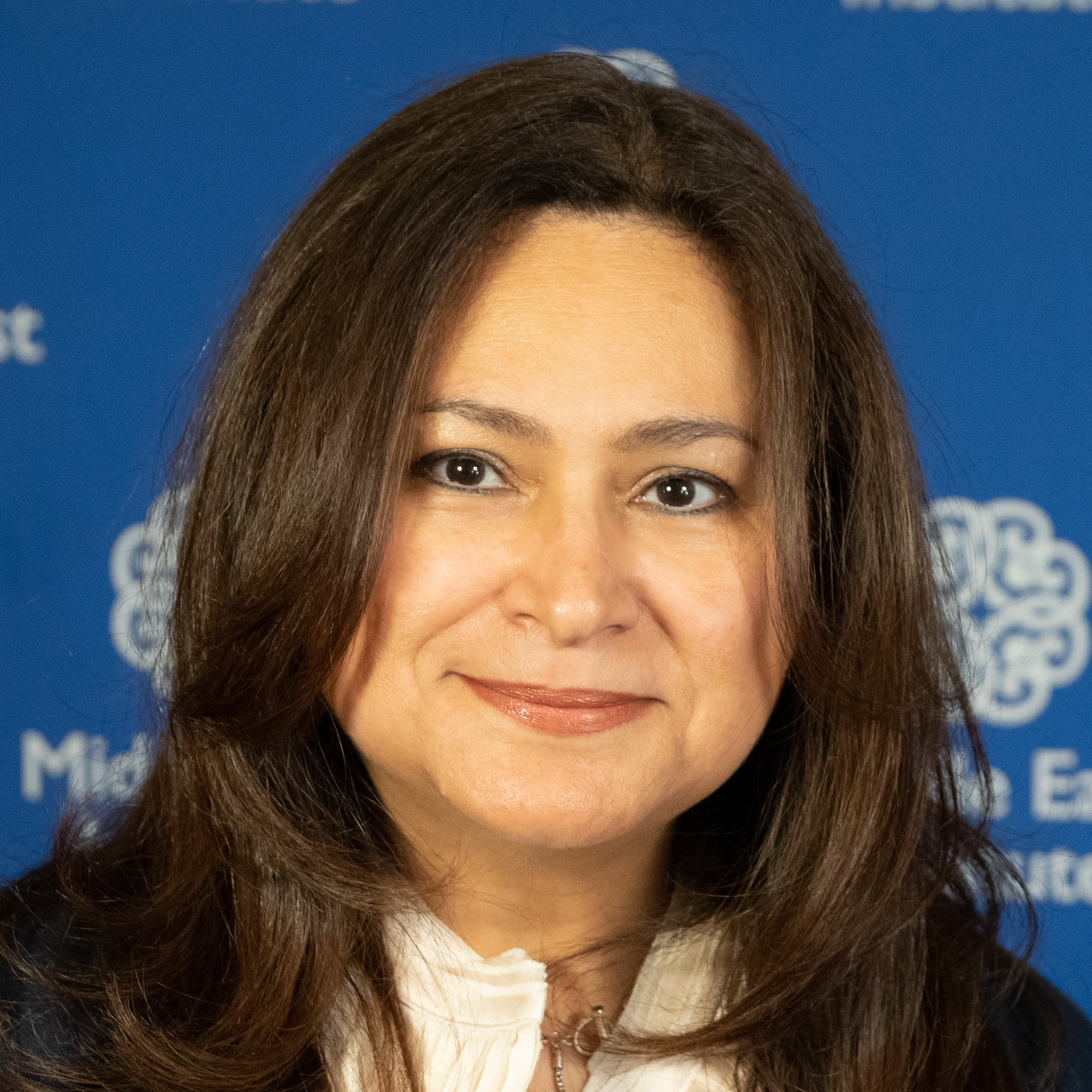 The economic fallout from the pandemic has persisted, a slow, steady battering ram against the Egyptian economy's defenses. Increasing global shipping costs, inflation rates, and food import prices (particularly wheat) have all contributed to a rise in the balance of payments. Those costs aren't likely to start falling any time soon — Egypt must be nervously watching the drama in Ukraine play out. The country is the largest importer of Ukrainian wheat, with 3 million tons in 2020, accounting for 14% of its total wheat imports.
So it's perhaps no surprise that Egypt has apparently been in talks with the International Monetary Fund (IMF) for a new loan. Notwithstanding the IMF's good relations with Egypt, a loan is by no means guaranteed and Egypt's need to fulfill its debt obligations is rising. According to the Central Bank, the country's foreign debt came in at $137.9 billion at the end of June 2021, up by $14.4 billion from the year before.
However, according to Mada Masr, which first reported on the possibility last week, talks notwithstanding, whether or not Egypt formally applies for a loan depends on its ability to secure funding from sources it has traditionally relied on, including a steady bond market, the sale of assets managed by the country's sovereign fund, and, perhaps most importantly, deposits from Gulf countries — assets as politically sensitive as they are economically vital. The Gulf deposits represent around 11% of Egypt's external debt and the bulk of those come from Saudi Arabia and the UAE, to the tune of $5.3 billion and $5.7 billion respectively.
All of this probably factored heavily into the recent visit to the UAE by Egyptian President Abdel-Fattah el-Sisi, the first of several that have been scheduled for the region. It appears to have been successful, as the Arab Monetary Fund, the Arab League's Abu Dhabi-based financing arm, announced that it had agreed with Egypt on a $386 million loan on the day of his visit. The statement defines the loan as a "compensatory" one, designed to "assist a member country experiencing an unanticipated balance of payments deficit resulting from a shortfall in export earnings of goods and services and/or a sharp increase in the value of agricultural imports due to a poor harvest." All of which is an excellent description of Egypt's current circumstances. The loan itself is not a particularly large one but it could be indicative of more to come, although that raises the question of the cost of the loans. Formerly cozy relations between Egypt and the UAE have become, if not actually strained, then simply more polite over the past few years. Among the points of contention, as far as the UAE is concerned, Egypt (which typically maintains an independent foreign policy line) has not been supportive enough of the UAE position on Yemen, particularly regarding the Houthis, and Egypt feels that the UAE, which has excellent ties with Ethiopia, has not shown sufficient support on the existential threat posed by the Grand Ethiopian Renaissance Dam.
While diversified funding is vital, both for Egypt and for consideration for a new loan, there is still likely to be much discussion. Egypt has recently taken on two loans from the IMF: the first in 2016, to the tune of $12 billion, under the Extended Fund Facility (EFF), and the second in 2020 for $5.2 billion under the Stand-By Arrangement (SBA). Egypt will almost certainly try for a loan under the EFF since the repayment time stretches to 10 years and the money can go straight into the national budget, allowing for enormous flexibility. According to the sources who spoke to Mada Masr, however, the funding being discussed would be under the SBA, which is specifically designed for, among other things, economic crises and balance of payment issues and carries a five-year repayment schedule.
There are also indications that the Fund would like to see a few fundamental changes. In an interview with Al-Borsa newspaper, the IMF's senior representative in Egypt, Said Bakhache, outlined the Fund's thoughts and concerns about the Egyptian economy. While the headline of the piece might have lacked subtlety, it was certainly specific: An increase in the role of the private sector required structural reforms. As the piece went on to elaborate, Egypt needs greater investment in human capital — it has typically had a problem with a skills mismatch between graduates and the needs of the labor market and spends less than 25% of what OECD countries do on job training — as well as a greening of the economy, greater transparency in government bureaucracy, and greater empowerment of the private sector, a pointed jab at the oversized role of the state and military in the economy. In other words, if Egypt wants to continue to do business with the IMF, then it will no longer be business as usual.
Follow on Twitter: @mmabrouk
Photo by NICHOLAS KAMM/AFP via Getty Images
---
The Middle East Institute (MEI) is an independent, non-partisan, non-for-profit, educational organization. It does not engage in advocacy and its scholars' opinions are their own. MEI welcomes financial donations, but retains sole editorial control over its work and its publications reflect only the authors' views. For a listing of MEI donors, please click here.