Contents:
Ball is in Turkey's court on US sale of F-16s
W. Robert Pearson
Non-Resident Scholar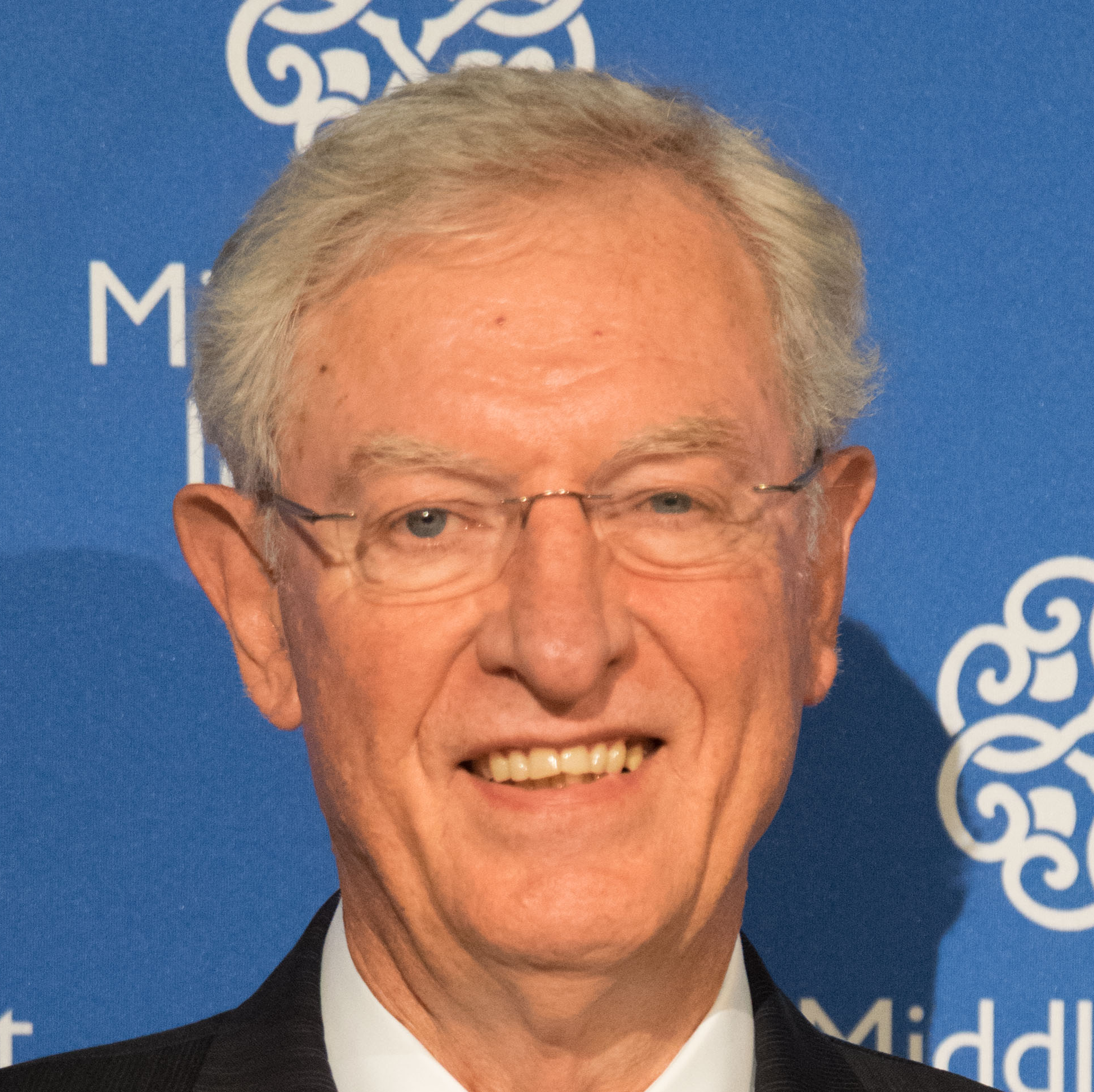 For years, Ankara has disdained the role of Congress in U.S. foreign policy; yet lawmakers on Capitol Hill may continue to oppose the sale of F-16s to Turkey until the latter adjusts its policies vis-à-vis NATO, relations with Greece, and the Syrian Kurds.

The White House calculates that pairing the F-16 sale to Turkey with an F-35 sale to Greece could do the trick, but this will still be contingent on positive Turkish steps in response.
Turkish Foreign Minister Mevlüt Çavuşoğlu is in Washington, D.C., for talks. The Biden administration is keeping open the channels to improving relations with Turkey and has sought to avoid focusing on the accelerating dismantlement of Turkish democracy. Thus, President Joe Biden supports the sale of advanced F-16 aircraft to Ankara as a clear sign of Washington's respect for Turkish security needs. Yet if Foreign Minister Çavuşoğlu wishes to make progress on the jet fighter issue, he will need to speak with members of Congress. At the moment, the Turkish position of blocking Sweden's and Finland's membership in the North Atlantic Treaty Organization (NATO), its threat to mount a ground operation against Kurdish forces in Syria, and the growing impression inside the United States that Turkey is more interested in going its own way than taking into consideration NATO's interests all pose obstacles to Congressional approval.
For years, Ankara has disdained the role of Congress in U.S. foreign policy. Assuming Çavuşoğlu is not planning to visit Capitol Hill, the best Washington can do is to point out that the ball is in the Turkish court. Several steps might improve the chances for success: 1) a clearer indication that Turkey will approve Sweden's and Finland's NATO candidacies if President Recep Tayyip Erdoğan wins re-election in 2023, 2) remarks to help calm the current high tensions in Turkish-Greek relations, and 3) a better public explanation of Ankara's rapprochement with Damascus. Does Turkey actually believe it can force 3.5 million Syrian refugees back to Syria? Does Turkey also expect the U.S. to abandon the Kurds in Syria? Many Americans may view such a step as akin to the Afghanistan withdrawal. The mood in Washington about progress is skeptical; Foreign Minister Çavuşoğlu has done little in advance to improve the context for his visit.
According to reports, the Biden administration informed Congress informally of its intention to proceed with the sale. The White House calculates that pairing the F-16 sale to Turkey with an F-35 sale to Greece could do the trick. It might not be that easy in the absence of positive Turkish steps in response, however.
The fact that the U.S. and Turkey continue to talk regularly is surely a good thing. But it would be even better if this round of discussions consists of serious diplomacy and not drama for domestic Turkish consumption.
Tehran balks at appointment of Azerbaijani ambassador to Israel
Alex Vatanka
Director of Iran Program and Senior Fellow, Frontier Europe Initiative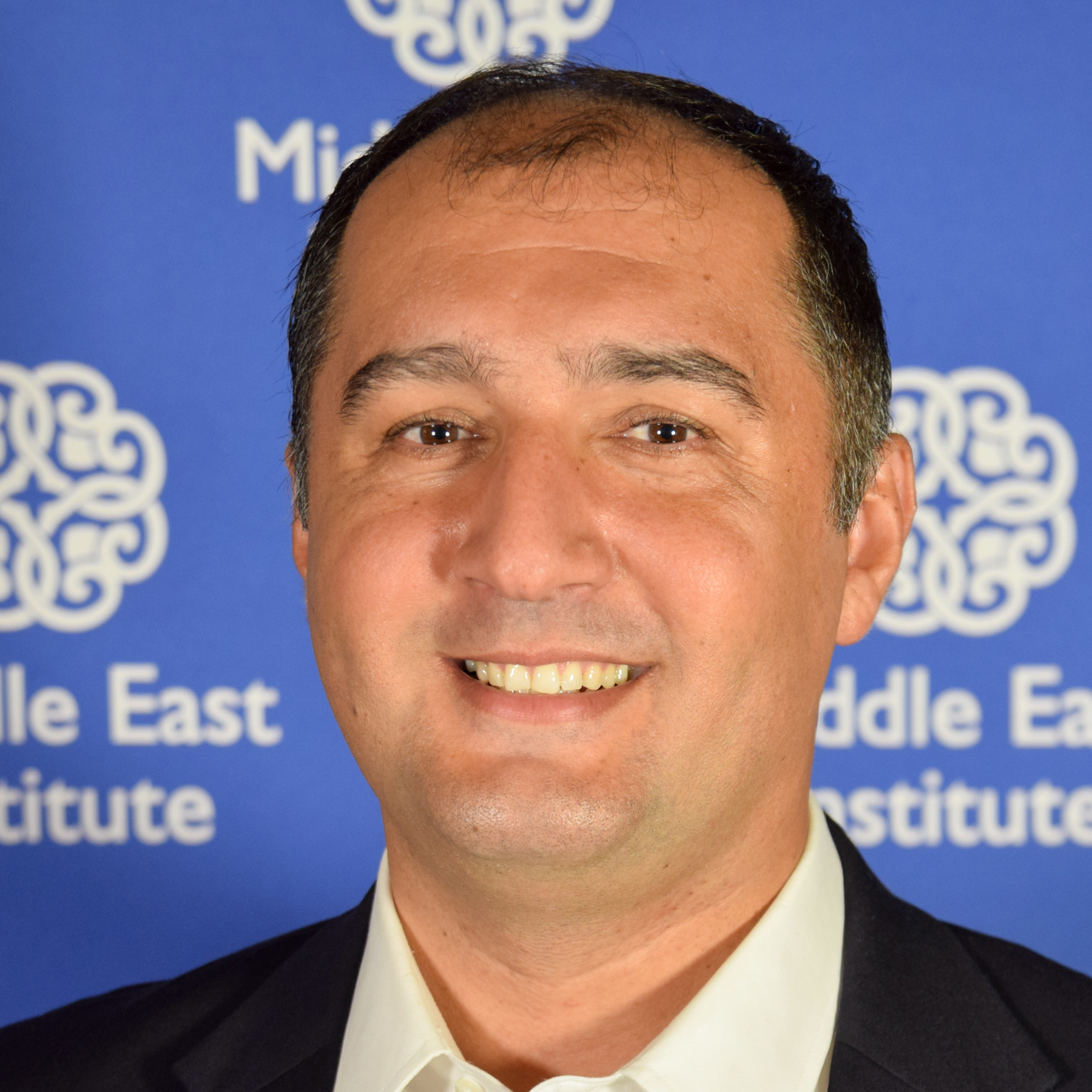 This action by Baku is just the most recent step in an ongoing cycle of recrimination that has plagued relations between Azerbaijan and the Islamic Republic in recent years.

Iranian policymakers have no one to blame but themselves for this state of affairs: Their fixation over the last decade on intervening in the Arab world meant that they deprioritized the South Caucasus.
To Tehran's deep frustration, the Republic of Azerbaijan last week appointed its first-ever ambassador to Israel — a move that occurred around the same time as Turkey returned its own ambassador to Israel, following years of diplomatic freeze. In doing so, Baku effectively ignored Iranian sensitivities about closer Azerbaijani-Israeli relations. Given ongoing tensions between Iran and Israel, this action by Baku is just the most recent step in a cycle of recrimination that has plagued relations between Azerbaijan and the Islamic Republic in recent years. In fact, despite efforts by both Baku and Tehran to contain tensions, the prospects for de-escalation in the short term are slim.
Azerbaijan and Israel have enjoyed good relations since the former Soviet republic gained independence in 1991. The South Caucasus state has been a major supplier of oil to Israel, whereas the latter provided Baku with around two-thirds of its arms imports from 2016 to 2020. The Israeli arms and Turkish military support were critical in Azerbaijan's military campaign against Armenia in 2020, when it recaptured Armenian-occupied Azerbaijani territory.
Tehran was blindsided by both Azerbaijan's decisive military triumph in the fall of 2020 and the war's geopolitical consequences. Tehran had long accepted the Russians as the key powerbroker in the South Caucasus and assumed that Moscow would hold back any inroads by states like Israel and Turkey. This exaggerated belief in Russian sway in the region turned out to be Tehran's grave mistake.
Today, Iran is faced with two regional rivals — Turkey and Israel — whose footprint on its northern border has never been deeper. Iranian officials claim that the Israelis in particular want to use Azerbaijani soil as a launchpad for subversive operations against Iran. Tehran's ambassador in Baku recently warned that Iran has no desire to see Azerbaijan become a battleground for Iranian-Israeli rivalry but that what happens next would be up to Baku.
Still, Iranian policymakers have no one to blame but themselves for this state of affairs. Tehran's fixation over the last decade on intervening in the Arab world — from Lebanon to Syria to Iraq and Yemen — meant that it deprioritized the South Caucasus. Iran woke up to the consequences of this neglect in 2020, yet by then it was already too late. Meanwhile, in an effort to play catchup, officials in Tehran have relied more on sticks than carrots to shape Baku's next move, especially intimidation. In this dangerous tit-for-tat, while the Iranian authorities hint that Azerbaijan has historically been part of Iran, the leadership in Baku retaliates by claiming to represent the many millions-strong ethnic-Azerbaijani population living inside of Iran's borders. It is truly an explosive situation.
Follow on Twitter: @AlexVatanka
Saudi and Emirati assistance reduces financial pressure on Pakistan
Gerald M. Feierstein
Distinguished Sr. Fellow on U.S. Diplomacy; Director, Arabian Peninsula Affairs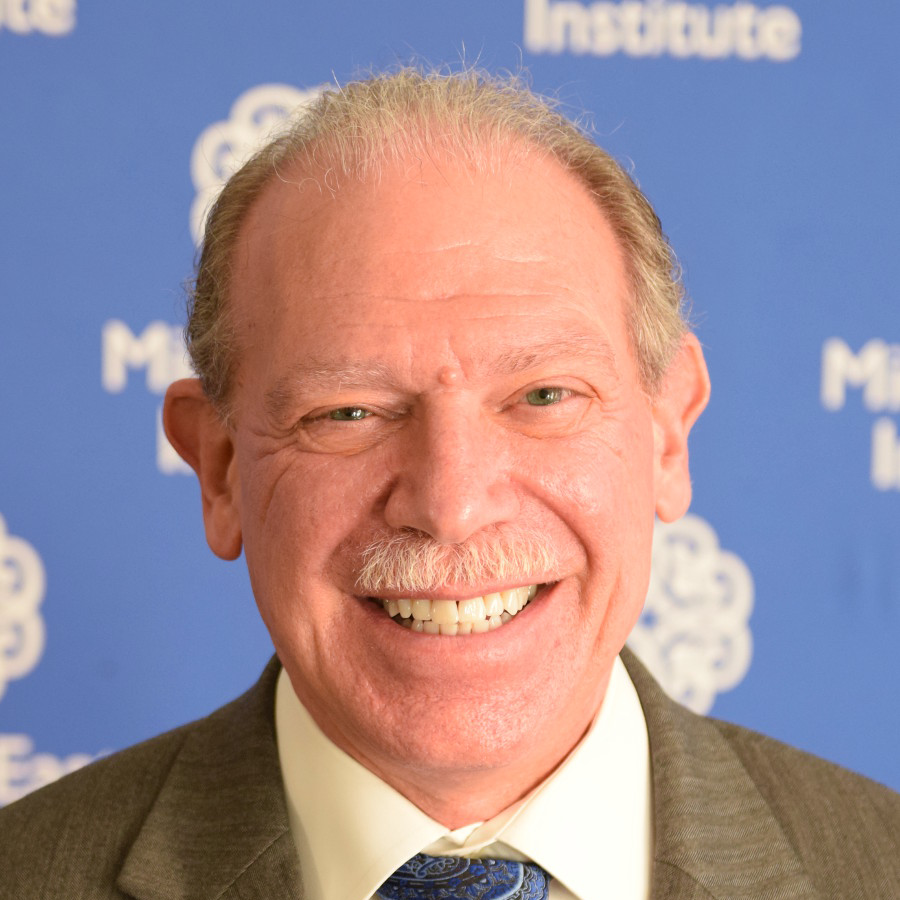 Saudi Arabia and the UAE have announced that they will provide some $4 billion in assistance to the financially strapped government of Pakistan, including a $2 billion roll-over of an existing Emirati loan.

But the additional funding, which comes on top of $8.75 billion in international pledges, will provide only a short-term breather for Pakistan as the latter seeks an agreement with the IMF necessary to unlock further bilateral assistance.
The government of Pakistan has announced that Saudi Arabia and the United Arab Emirates will provide some $4 billion in relief for the crisis-struck South Asian state. The amount includes a roll-over of $2 billion from an existing Emirati loan and a $1 billion commitment from the Saudi Fund for Development to finance oil imports.
The two Gulf governments had been resisting providing additional loans to Islamabad pending its reaching an agreement with the International Monetary Fund (IMF). Moving forward on the IMF loan has been contingent on the government of Pakistan's agreement to accept a number of conditions, including increasing energy prices, reviewing subsidies in the farming and export sectors, and increasing the tax base. Islamabad has resisted all those steps until now, citing concerns about rising inflation. But Pakistani Finance Minister Ishaq Dar announced last week that his country will take the fiscal measures set by the IMF to meet its budgetary targets for FY 2022-23.
In addition to its long-standing economic woes, Pakistan is still reeling from the consequences of the devastating 2022 floods that left one-third of the country underwater, killed or injured over 15,000 Pakistanis, and displaced 8 million more. Pakistan estimates that the total cost from flood damage, economic losses, and reconstruction needs will top $45 billion. In response, the United Nations and the government of Pakistan sponsored, on Jan. 9, an International Conference on Climate Resilient Pakistan in Geneva, which garnered some $8.75 billion in international pledges. The leading donors were the Islamic Development Bank, with $4.2 billion, the World Bank, with $2 billion, and the Asian Development Bank, which pledged $1.5 billion.
Between the Saudi and Emirati pledges and the outcome of the international conference, pressure on Pakistan's foreign exchange reserves will be somewhat relieved. The reserves had been reduced recently to $4.5 billion, which is less than the requirement for one month's worth of imports. As a result, the country has been experiencing shortages of essential goods, including food and medicine.
Despite the temporary relief, however, Pakistan continues to face daunting economic challenges. The World Bank recently reduced the country's GDP growth projections for 2023 to 2%, and it will be required to pay out some $20 billion over the coming year to meet its debt obligations. Thus, resolving its issues with the IMF, which will conduct its 9th review to clear the release of the next tranche of funding, has been crucial. As Asad Sayeed, an economist with the Collective for Social Science Research, based in Karachi, told Al-Jazeera, not entering the IMF program would create a situation with "unimaginable consequences."
UAE's COP28 preparations anger climate action purists
Andrei Covatariu
Non-Resident Scholar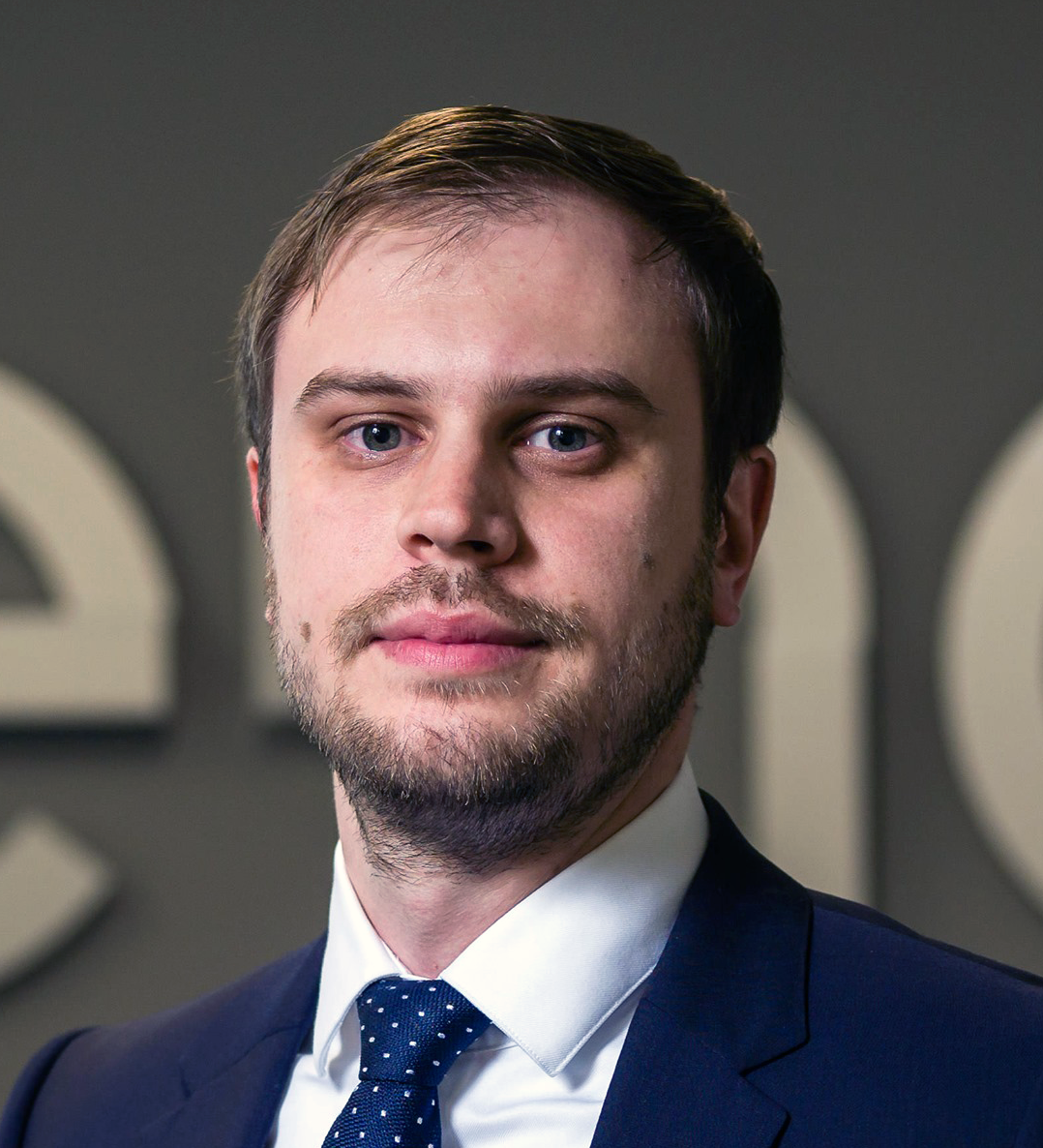 The UAE's appointment of its national oil company CEO to head the COP28 leadership team has angered many climate activist groups; but the criticism neglected to take into account his other role as CEO of a leading renewable energy organization.

The controversy speaks to the deeply held belief among some climate activists that the global energy transition process ought to be binary — black or white, all or nothing — even though this disparity in views has led to the current energy strategy limbo.
Last week, the United Arab Emirates revealed the names of part of its leadership team for the upcoming United Nations Climate Change Conference (28th Conference of the Parties, COP28) event in Dubai, at the end of this year. In particular, the government announced that Dr. Sultan Ahmed al-Jaber, the UAE's minister of industry and advanced technology, will serve as the COP president. Additionally, Minister of State for Youth Affairs Shamma al-Mazrui was appointed youth climate champion, while Razan al-Mubarak, the managing director of the Environment Agency-Abu Dhabi (EAD), will take on the role of the U.N. climate change high-level champion.
The appointment of Jaber sparked numerous debates, with climate activist groups in particular expressing alarm that this year's COP would be headed by someone who is also the CEO of the Abu Dhabi National Oil Company (ADNOC). Yet overlooked is the minister's other role as the founding CEO of Masdar, one of the most progressive and active renewable energy entities in the world, driving both research and development (R&D) and deployment actions in this space.
Such widespread concerns, nonetheless, speak to the fragmentation of climate negotiations between various stakeholders over the past several years, with a significant portion believing the energy transition process ought to be binary — black or white, all or nothing. Such prolonged disparity in views has led to the current limbo in the adoption of energy strategies. While greater ambitions on the climate front are urgently needed, one should understand that sustainable development must consider a well-thought-through fossil fuel phaseout that will sustain, not hinder, a durable and consistent growth in renewables. What better way to tackle this challenge than by conferring the leadership role to a representative of both worlds — a CEO who aims to preserve the economic viability and highlight the ongoing relevance of fossil fuels during the energy transition period on the one hand, while aggressively investing in clean renewable technologies on the other? Dismissing hydrocarbons' status and continuing role in the global energy mix for years to come will only divide climate talk stakeholders more, wasting valuable time for us all.
In fact, Jaber opened the recent 13th session of the International Renewable Energy Agency (IRENA) Assembly by reinforcing the need for a fast-paced energy transition: "Last year, renewables accounted for 81% of all new energy capacity. And the sector is now on course to expand more in the next five years, than over the last 20 years combined. With wind and solar now the most affordable new energy sources, the economic case has already been proven. […] Over the next seven years, we will need to more than triple renewable generating capacity worldwide."
These ambitions and the potential for real progress on the energy front starting from 2023 are confirmed by the latest renewables report by the International Energy Agency (IEA), which forecasts that the United States, Europe, China, and India will double their renewable capacity in the next five years. To this end, conversations in the months leading up to COP28 as well as during the UAE's presidency of the conference will be seminal for setting the pragmatic priorities ahead.
Follow on Twitter: @AndreiCovatariu
Photo by SAKIS MITROLIDIS/AFP via Getty Images
---
The Middle East Institute (MEI) is an independent, non-partisan, non-for-profit, educational organization. It does not engage in advocacy and its scholars' opinions are their own. MEI welcomes financial donations, but retains sole editorial control over its work and its publications reflect only the authors' views. For a listing of MEI donors, please click here.