Contents:
Turkey looks set for greater instability as Erdoğan wins reelection
Howard Eissenstat
Non-Resident Scholar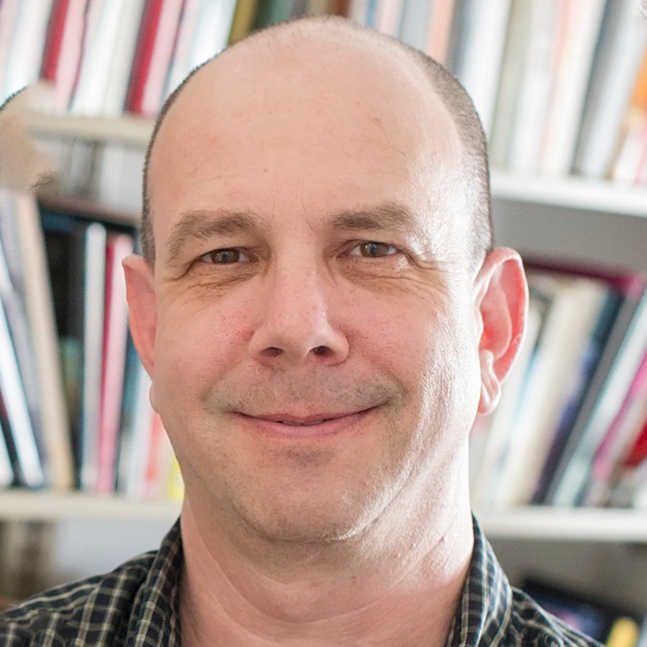 There are both electoral and authoritarian reasons for why Erdoğan won; but the key issue is that he controlled nearly every aspect of how the election was contested.

The next few years are likely to be distinctly unstable: The economy is in shambles, Erdoğan is, most likely, facing his last term in office, and both the nativist right and the opposition parties face significant internal challenges.
Turkish voters went to the ballot box again this past Sunday, and despite an economy in dire straits and the tragic corruption and mismanagement that likely led to tens of thousands of additional deaths in the early February earthquakes, President Recep Tayyip Erdoğan was reelected for another five-year term.
Why, despite the initial optimism of the opposition, were they not able to dislodge him? There are electoral as well as authoritarian reasons for why he won; both sides of the equation matter. On the electoral side, the opposition had a lackluster candidate and a wobbly coalition that shared little other than a desire to end Erdoğan's rule. In the aftermath of their defeat, a flood of information about the mismanagement of their campaign is coming to light. For his part, President Erdoğan is a master of polarization and was able to hammer the opposition as clumsy, out-of-touch, effete, and unpatriotic.
That said, given Erdoğan's gross mismanagement of the economy, his electoral skills would mean little without the authoritarian components: His control of 90% of the media, his use of the courts to limit the opposition, his jailing and prosecution of rivals and critics, and his use of government resources to support his own campaign all fundamentally shaped the electoral landscape. While there were some irregularities on election day, they were mostly within the usual margins for a Turkish election. The key issue is that Erdoğan controlled nearly every aspect of how the election was contested, and that is the main explanation for why he won. There is a saying that "only amateurs steal elections on election day"; Erdoğan is not an amateur.
Why did so many observers — in Turkey and abroad — overestimate the opposition's chances? First, because many thought that the poor economy and the corruption that was laid bare in the earthquake would overwhelm Erdoğan's capacity to control messaging. They underestimated both the effect of his control of the media environment and the extent to which identity politics and ideology can trump personal experience at the ballot box. Second, they were affected by the opposition's own overestimation of its chances. Third, while almost every observer acknowledges Erdoğan's authoritarianism, too many underestimated its effects.
Erdoğan's victory speech included a minute or so of unity followed by a long, angry tirade against the opposition strewn with homophobic attacks. At a very basic level, the speech was less a celebration of his victory than an opening salvo for the upcoming municipal elections, which are scheduled for March 31, 2024. In particular, he focused on retaking Istanbul, the city he governed as mayor for many years, the country's economic hub, and an important source of rent for his government and for allied businesses. The mayor of Istanbul, Ekrem İmamoğlu, is a charismatic speaker and, like Erdoğan, rooted in the urban migration from the provinces that defines much of Turkey's developing political culture. Not surprisingly, he is currently facing a jail sentence (for criticizing the Supreme Electoral Council when it initially overturned his election in 2019). He is free on appeal.
Ironically, given how long Erdoğan has been in power, the next few years are likely to be distinctly unstable. The economy is in shambles. Moreover, Erdoğan is, most likely, facing his last term in office. He will either need to groom a successor (his son-in-law Selçuk Bayraktar being the most likely candidate), change the constitution (not an easy task), or face internal squabbling as others vie for position. Meanwhile, the nativist right, anti-Kurdish, antagonistic to the West, and ascendant in this election, will face its own internal challenges. Devlet Bahçeli, the leader of the Nationalist Action Party (MHP), is, at 75, unlikely to hold onto power for many more years. Finally, the opposition parties are going to have to face the repercussions of this election. If they could not win in these economic circumstances, under what conditions can they do so? Turkish citizens, already suffering from the poor economy, are likely to see more, not less, instability in the next few years; the desperate search of young people for opportunities abroad will only intensify. As leaders across the political spectrum vie to demonstrate their nationalist bona fides, no "reset" with the West is likely to be long lasting.
Follow on Twitter: @heissenstat
Egypt watches Sudan conflict with increasing worry
Mirette F. Mabrouk
Senior Fellow and Founding Director of the Egypt program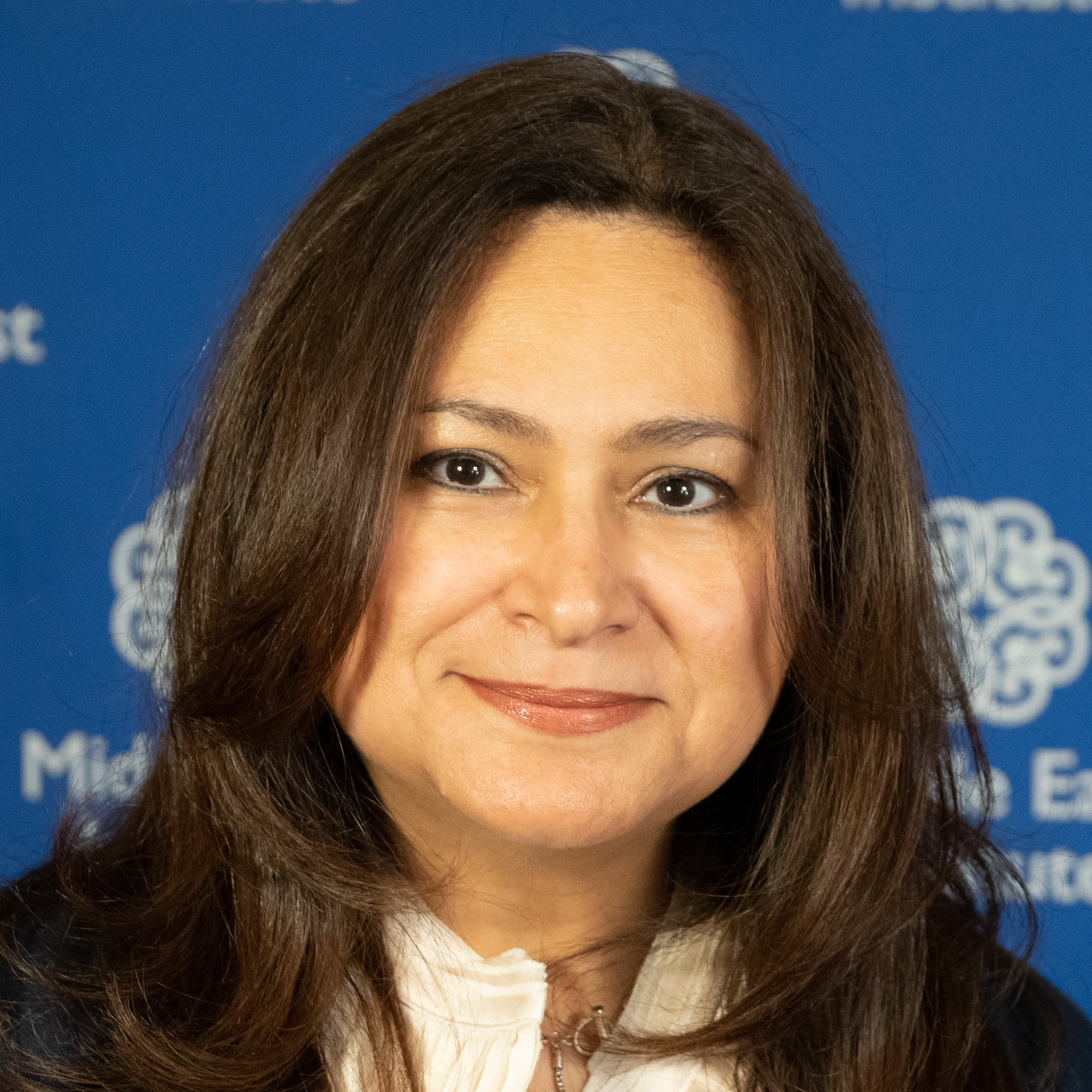 According to Egyptian government figures, over 164,000 Sudanese citizens have entered Egypt, adding to the estimated 3.5-5 million already residing in the country.

Egypt isn't in an impartial position to help mediate the crisis, because it has long been perceived as aligning itself with the SAF and Gen. Burhan.
Almost six weeks in, the fighting raging in Sudan between the country's regular military, the Sudanese Armed Forces (SAF), and the paramilitary Rapid Support Forces shows no signs of abating. And despite frantic efforts by international parties (Saudi Arabia, the United Arab Emirates, the United Kingdom, and the United States), it's unlikely that any lasting truce is just over the horizon. The SAF, led by Gen. Abdel Fattah Al-Burhan, and the RSF (which has its roots in the notorious Janjaweed militia, guilty of myriad atrocities in Darfur), led by Mohamed Hamdan Dagalo, more popularly known as Hemedti, both have reasons to dig their heels in and entrench. The costs to Sudan will be immense; apart from a death toll that stood at over 600 as of May 9, Sudan's civilian factions are seeing their chances at government drift further away, and over 700,000 people have been displaced. To date, over a quarter of those have poured over the border into neighboring Egypt, which is watching the conflict with increasing trepidation.
It isn't just the number of refugees, although for a country currently in the throes of a burgeoning economic crisis, with rampant inflation and a chronic foreign exchange shortage, the timing couldn't be worse. Egypt already hosts between 3.5 million and 5 million Sudanese. There are no accurate figures, but that number includes Sudanese who entered Egypt as refugees even before the outbreak of fighting in April and are officially listed with the United Nations High Commissioner for Refugees (UNHCR) office. Moreover, the two countries additionally have an agreement, in force since 2004 (and occasionally selectively implemented by Egypt), that allows for free movement of people and labor and property ownership. In any case, the sudden influx of new refugees due to the war has been intense. Egyptian government figures put the number of Sudanese citizens who have entered Egypt since mid-April at over 164,000. Of those, visas were not required for women, children under 16, and males over 50. But three days ago, Egyptian authorities issued a decision reversing the use of temporary Sudanese government travel documents by citizens who didn't have passports. While this will not affect women or the obviously very young or very elderly, it will certainly complicate life for many others.
On Sunday, May 28, U.N. High Commissioner for Refugees Filippo Grandi, accompanied by Aswan Governor Ashraf Attia, traveled to the coastal Qastal border crossing, part of the former's larger trip that included meeting with high-ranking Egyptian officials, among them the president. According to Attia's office, over 3,000 people are funneled through the crossing daily. The numbers are already making some people nervous. While the Egyptian authorities have publicly declared support for all the incoming Sudanese refugees and have provide an extensive list of services, including surgeries, free phone and internet access, and psychological support, television anchors have started commenting on "the burden" the refugees are likely to place on the state during the current economic crunch.
To the Egyptian government, the refugees certainly aren't the most worrisome aspect of the war next door, however.
What happens in Sudan has always been of critical importance to Egypt. Apart from the millions of Sudanese citizens residing in Egypt, the two countries share almost 1,300 kilometers of border. The longer the war goes on, the more likely it is that that border will start seeping drugs, arms, militants, and trafficked humans — all problems Egypt is currently fighting in North Sinai. Also, Egypt desperately needs to maintain a united front with Sudan in its negotiations with Ethiopia over the Grand Ethiopian Renaissance Dam. While the two countries' interests do not align perfectly on this issue by any means, there is enough of an intersection to largely ensure unity among the two downstream states. Without that, the chances of an eventual confrontation over water rights in northeastern Africa rises exponentially.
Nor is Egypt in a position to help mediate the crisis — it has long been perceived as aligning itself with the SAF and Gen. Burhan — largely because of a long-standing Egyptian policy of dealing with institutions not with non-state actors. Accordingly, Hemedti, long aligned with the UAE, is likely to sidestep Egypt in any negotiation. Early in the current Sudanese civil war, a small detachment of Egyptian soldiers, who were in Merowe for joint training exercises, was captured by the RSF, who then negotiated with the UAE for their return. At the same time, Sudan's civilian factions are unlikely to warm to Egypt anytime soon due to a long-standing perception that Cairo would rather foster a military government in Khartoum than a civilian one.
Egypt has attempted to consult with Sudan's neighbors, South Sudan and Chad, to find a compromise, but it's unlikely that indirect negotiations will bear fruit. For now, all Egypt can do is hope for the best.
Follow on Twitter: @mmabrouk
Saudi astronauts on the International Space Station mark the revival of the kingdom's ambitious space plans
Mohammed Soliman
Director, Strategic Technologies and Cyber Security Program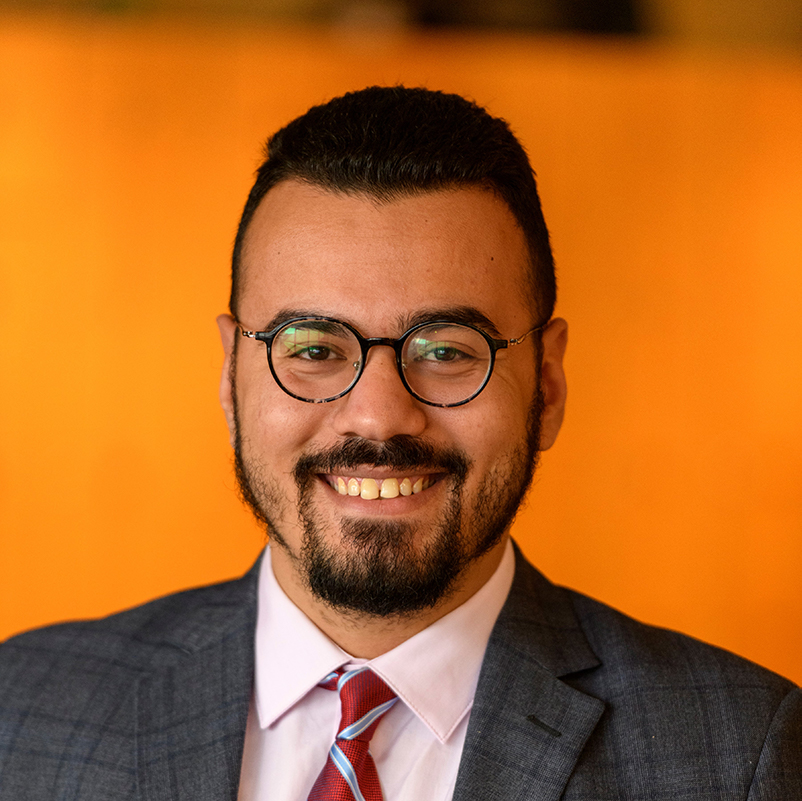 Sending Ali AlQarni and Rayyanah Barnawi into space over a week ago marks the beginning of Saudi Arabia's efforts to more assertively revive its spacefaring activities as part of its Vision 2030 economic development plan.

The Saudi astronaut program not only showcases the country's commitment to space exploration but also serves as a source of national pride and inspiration for its citizens, while positioning the kingdom as a technological leader in the Middle East and a member of the elite global space club
In a remarkable milestone, two Saudi astronauts have embarked on a historic journey as they reside and carry out operations aboard the International Space Station (ISS). Ali AlQarni and Rayyanah Barnawi were launched into orbit on the Ax-2 mission, a privately operated expedition conducted by Axiom Space, which took place on Sunday, May 21. The two are the second and third Saudi individuals to venture into space, with Barnawi's participation, in particular, serving as a groundbreaking moment as she becomes the first female representative from the kingdom to explore the final frontier. It is worth noting that the first Saudi astronaut, Sultan bin Salman Al Saud, son of the current Saudi monarch King Salman, achieved this feat as a payload specialist on STS-51-G Discovery in 1985.
Sending the two astronauts into space marks the beginning of Saudi Arabia's efforts to more assertively revive its spacefaring activities. As part of its Vision 2030 economic development plan, the kingdom is determined to establish itself as a key player in the global space industry. Under Vision 2030, Saudi Arabia foresees a future where space becomes a catalyst for technological innovation, knowledge creation, and sustainable growth. The country's space ambitions are multifaceted and encompass various areas, including satellite development, research, astronaut training, and international collaborations. Under Vision 2030, the kingdom formed the Saudi Space Commission in 2018, with Abdullah Alswaha, the minister of communications and information technology, serving as its chairperson. Later, the kingdom revealed its intention to invest $2.1 billion into its space program, with one of the key pillars being the establishment of a national satellite communication system. The kingdom also aims to train and prepare its own astronauts for future manned space missions. This endeavor not only showcases the country's commitment to space exploration but also serves as a source of national pride and inspiration for its citizens, while positioning the kingdom as a technological leader in the Middle East and a member of the elite space club. 
Follow on Twitter: @ThisIsSoliman
It will take more than Saudi-Iranian rapprochement to resolve the Yemeni conflict
Fatima Abo Alasrar
Non-Resident Scholar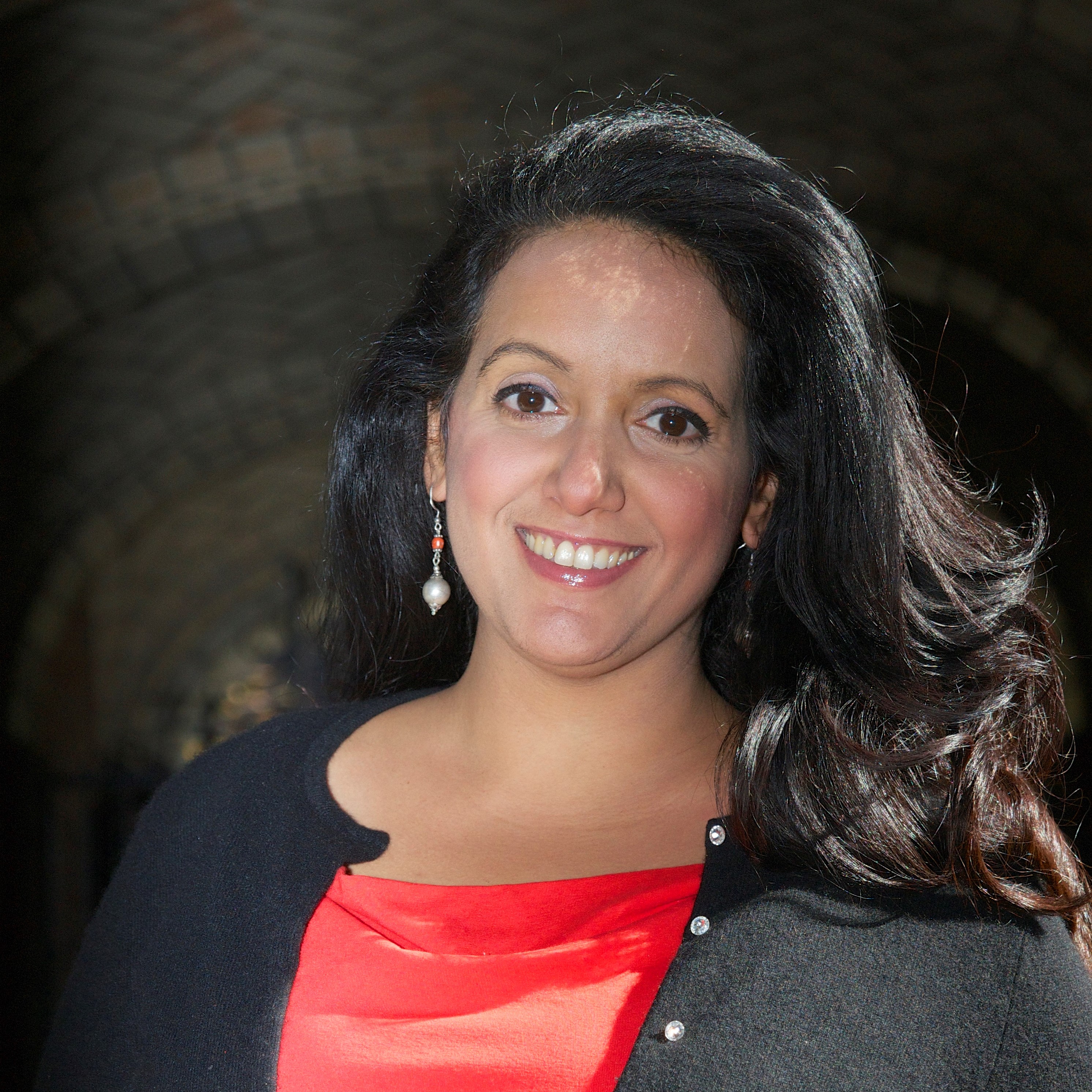 The Saudi-Iran rapprochement is insufficient to bring lasting peace in Yemen because it ignores key governance and domestic security issues, does not stop Iran's continued support for the Houthi rebels, and fails to address Yemen's internal divisions and the oppressive nature of Houthi rule.

Lasting peace in Yemen requires more than regional accords; it needs increased international involvement, vigilant monitoring of illicit activities fueling the conflict, and strong support for Yemen's civil society and democratic forces.
The diplomatic agreement between Saudi Arabia and Iran, facilitated by China in March 2023, was initially celebrated with fanfare as a significant milestone in the region and a potential catalyst for ending the Yemeni conflict. However, as has become increasingly clear in the months since, the Saudi-Iranian pact does little more than scratch the surface of the underlying causes fueling the war. Namely, it says nothing about the pivotal issues of governance and security that define Yemen's dire domestic situation.
Undermining the rapprochement between Riyadh and Tehran is a multitude of challenges, not least of which is Iran's unyielding material support for the Houthis, which face numerous accusations of war crimes and gross human rights violations against the Yemeni people. The United States' special envoy for Yemen, Tim Lenderking, underscored this reality recently by noting Iran's continued involvement in supplying the Houthis with weapons and narcotics, in stark contradiction to its stated commitments to Saudi Arabia. This suggests Iran may be using the chaos of war in Yemen merely as leverage against its adversaries on both the regional and international stages.
What's more, the Iranian-Saudi agreement does not and cannot resolve the entrenched divisions among Yemen's various factions nor mollify the legitimate fears surrounding the Houthis' iron grip on the country's northern highlands and their lack of commitment to lifting the siege on Taiz. Attempts by the Houthis to increase their power have adversely affected Yemeni citizens, including by levying taxes and arbitrarily raising local gas prices. The Houthis' endgame appears less concerned with sharing power or advancing human rights and more with spreading their extreme ideology and further entrenching themselves in power. Meanwhile, the international media's spotlight on successful mediation efforts and prisoner swaps over the past couple of months veils the alarming reality of escalating arbitrary arrests in Houthi-dominated regions, which reduce innocent civilians to mere currency in diplomatic bartering. On May 25, for example, Houthi forces violently detained 17 Baha'i Yemenis (and five Yemeni women in their midst) who were peacefully gathered at a home.
Historically, regional accords have proven woefully inadequate in achieving any lasting solution to the Yemeni crisis. The successful enactment of this spring's normalization agreement between Iran and Saudi Arabia and all of its broader implications for the wider neighborhood requires a surge in international pressure and proactive engagement, particularly when it comes to the protracted Yemeni war. For one thing, the international community should be on high alert for covert operations coming from outside Yemen that exacerbate the conflict's destructive trajectory. And second, empowering Yemen's civil society and democratic forces, including women's groups, will be paramount. Only through all-encompassing, inclusive political solutions that galvanize both international and Yemeni endeavors can we start to envision sustainable peace in this war-torn state.
Follow on Twitter: @YemeniFatima
Photo by Chris McGrath/Getty Images
---
The Middle East Institute (MEI) is an independent, non-partisan, non-for-profit, educational organization. It does not engage in advocacy and its scholars' opinions are their own. MEI welcomes financial donations, but retains sole editorial control over its work and its publications reflect only the authors' views. For a listing of MEI donors, please click here.