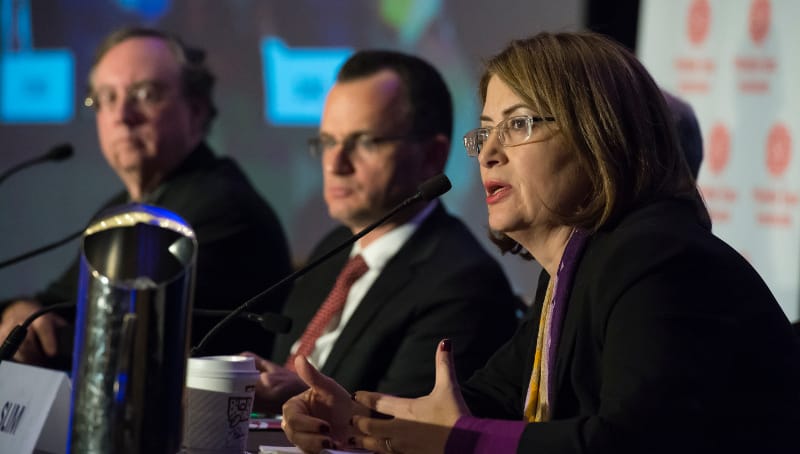 2014 Annual Conference:   Banquet  |  Conference  |  Luncheon
Navigating the Storm: The Middle East in 2015
The Middle East Institute hosted its 68th Annual Conference on Thursday, November 20 at the Grand Hyatt Hotel in Washington, D.C.  The event brought together prominent experts and foreign policy practitioners to delve into the many vexing questions and challenges that have come to the fore in the almost four years of unprecedented change for the Middle East, and to look ahead to what to expect in the coming year.
Agenda
Panel 1 - A Middle East in Flux: Risks and Opportunities
Panelists: Juan Cole, Amb. Robert Ford, Paul Salem, Randa Slim
Moderator: Daniel Serwer
- Video, podcast, transcript, and photos
Panel 2 - Containing the Islamic State
Panelists: Cengiz Çandar, Hossein Mousavian, Omar Al Nidawi, Abdelaziz Sager
Moderator: Kim Ghattas
- Video, podcast, transcript, and photos
Keynote Luncheon: Effective Mideast Diplomacy in Changing Times
Panel 3 - Travails of Transition in Egypt, Tunisia, Libya, and Yemen
Panelists: William Lawrence, Charles Schmitz, Amr El Shobaki, Frederic Wehrey
Moderator: Paul Salem
- Video, podcast, transcript, and photos
Panel 4 - After Gaza: Getting Back to the Peace Process
Panelists: Shlomo Ben-Ami, Amb. Daniel Kurtzer, Khalil Shikaki, Khaled Elgindy
Moderator: Lara Friedman
- Video, podcast, transcript, and photos
 
Participant Biographies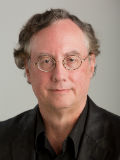 Juan Cole
Richard P. Mitchell Collegiate Professor of History, University of Michigan
Juan Cole is the Richard P. Mitchell collegiate professor of history at the University of Michigan, where he has written extensively on the relationship between the West and the Muslim world. His most recent book is The New Arabs: How the Millennial Generation is Changing the Middle East (Simon & Schuster, July 2014). Other books include Engaging the Muslim World (Palgrave Macmillan, 2009) and Napoleon's Egypt: Invading the Middle East (Palgrave Macmillian, 2007).  He has written widely about Egypt, Iran, Iraq, South Asia and the upheavals in the Arab world since 2011, including about Sunni extremist groups and Shiite politics. His writings have made him a regular guest on show's like PBS's News Hour, ABC World News Tonight, Nightline, the Today Show, and others. Coles speaks several Middle Eastern languages, including Arabic, and has translated the works of Lebanese-American author Kahlil Gibran.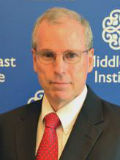 Amb. Robert Ford
Senior Fellow, The Middle East Institute
Robert Ford is a senior fellow at The Middle East Institute. He previously served for 30 years in the State Department and Peace Corps, finishing his career as the U.S. ambassador to Syria from 2011 to 2014. He previously served as U.S. ambassador to Algeria (2006-2008), deputy ambassador in Iraq (2008-2010), senior political advisor to the U.S. ambassador to Iraq (2004-2006), and deputy ambassador in Bahrain (2001-2003). Ambassador Ford has also held postings in Egypt, Turkey, and Cameroon, and in Algeria during its civil war. He was awarded the Presidential Honor award for his leadership of the American embassy in Damascus, and the Secretary of State's Distinguished Service Award for his work on Syria, which is the State Department's highest award. In 2012, he received the annual Profile in Courage award from Boston's John F. Kennedy Library for his defense of human rights in Syria. Ambassador Ford has appeared on CNN, PBS, MSNBC, Fox News, NPR, the BBC, and Arab networks, and has been published in The New York Times and Foreign Policy, among others. He is fluent in Arabic and French, and  currently teaches at Johns Hopkins University.
Paul Salem
Vice President for Policy and Research, The Middle East Institute
Paul Salem is vice president for policy and research at The Middle East Institute. He focuses on issues of political change, democratic transition, and conflict, with a regional emphasis on the countries of the Levant and Egypt. Salem writes regularly in the Arab and Western press and has been published in numerous journals and newspapers. Salem is the author of a number of books and reports on the Middle East, including most recently Broken Orders: The Causes and Consequences of the Arab Uprisings (Beirut: Dar Annahar, in Arabic, 2013) and "Iraq's Tangled Foreign Relations" (Beirut: Carnegie Middle East Center Report, December 2013). Prior to joining MEI, Salem was the founding director of the Carnegie Middle East Center in Beirut, Lebanon between 2006 and 2013.  From 1999 to 2006, he was director of the Fares Foundation and in 1989 founded and directed the Lebanese Center for Policy Studies, Lebanon's leading public policy think tank.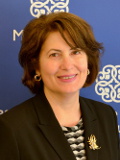 Randa Slim
Director for Track II Initiatives, The Middle East Institute
Randa Slim is director of the Track II Dialogues initiative at The Middle East Institute and an adjunct research fellow at the New America Foundation. A former vice president of the International Institute for Sustained Dialogue, Slim has been a senior program advisor at the Rockefeller Brothers Fund, a guest scholar at the United States Institute of Peace, and a program officer at the Kettering Foundation. A long-term practitioner of Track II dialogue and peacebuilding processes in the Middle East and Central Asia, she co-founded in 2007 the Arab Network for the Study of Democracy, a group of academics and civil society activists from eight Arab countries. The author of several studies, book chapters, and articles on conflict management, post-conflict peacebuilding, and Middle East politics, she is completing a book manuscript about Hezbollah.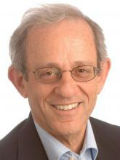 Daniel Serwer (Moderator)
Professor of Conflict Management and Senior Fellow at the Center for Transatlantic Relations,Johns Hopkins SAIS, and Fellow, The Middle East Institute
Daniel Serwer is a senior research professor of conflict management and senior fellow at the Center for Transatlantic Relations at the Johns Hopkins School of Advanced International Studies, as well as a fellow at the Middle East Institute. Formerly vice president for Centers of Peacebuilding Innovation at the United States Institute of Peace (2009-2010), he led teams there working on rule of law, religion, economics, media, technology, security sector governance, and gender.  He was also vice president for Peace and Stability Operations at USIP (1998-2009), where he led its peacebuilding work in Iraq, Afghanistan, Sudan, and the Balkans and served as executive director of the Hamilton/Baker Iraq Study Group. Serwer has worked on preventing inter-ethnic and sectarian conflict in Iraq and has facilitated dialogue between Serbs and Albanians in the Balkans.
Omar Al-Nidawi
Director for Iraq, Gryphon Partners, LLC
Omar Al-Nidawi is the director for Iraq at Gryphon Partners, LLC. He works on the company's consulting engagements with a focus on Iraq, energy, and the Middle East. Mr. Al-Nidawi is a highly regarded Iraq analyst and co-author of the award winning blog, Iraq the Model. In his native Iraq, Mr. Al-Nidawi was a pioneer of Internet journalism and a strong advocate for freedom of expression, earning recognition by World PC Magazine in 2007 as one of the "50 most important people on the web." He is the author of numerous articles and reports on Iraq and is frequently published in the Wall Street Journal and other major newspapers. He is fluent in Arabic. He earned his B.S. from Baghdad University and his M.A. from Columbia University's School of International and Public Affairs..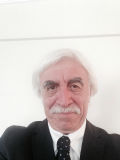 Cengiz Çandar
Senior Columnist, Radikal, and Senior Columnist, Al Monitor
Cengiz Çandar  is a senior columnist at the daily liberal Turkish newspaper Radikal and also writes for the online publication, Al Monitor. He served as an adjunct professor at Istanbul Bilgi University (1997-1999), Istanbul Kültür University (2002-2010), and Özyegin University (2011). Çandar also served as special advisor to Turkish President Turgut Özal on foreign policy (1991-1993). In 1991, he was a key player in establishing relations between the Turkish presidency and the Iraqi Kurdish leadership, which led to the recognition of Jalal Talabani and Massoud Barzani in Turkey. He previously served as a public policy scholar at The Wilson Center in 1999 and as a senior fellow at the U.S. Institute of Peace from 1999-2000. Çandar is author of the Turkish bestseller Mesopotamia Express- A Journey in History (İletişim, 2012), which was published in Turkish, Arabic, and Kurdish.published in Turkish, Arabic, and Kurdish.
Hossein Mousavian
Research Scholar, Program on Science and Global Security, Princeton University
Hossein Mousavian is an associate research scholar at the Program on Science and Global Security at Princeton University's Woodrow Wilson School of Public and International Affairs. He is a former diplomat who previously served as Iran's ambassador to Germany (1990-1997), head of the Foreign Relations Committee of Iran's National Security Council (1997-2005), spokesman for Iran in its nuclear negotiations with the international community (2003-2005), foreign policy advisor to the Secretary of the Supreme National Security Council (2005-2007), vice president of the Center for Strategic Research for International Affairs (2005-2009), general director of the Foreign Ministry for West Europe (1987-1990), and chief of parliament administration (1984-1986). Mousavian is the author of several publications, including Iran-Europe Relations: Challenges and Opportunities (Routledge, July 2008), Additional Protocol and Islamic Republic's Strategy (Center for Strategic Research, 2008), and Human Rights: Trends and Viewpoints (Center for Strategic Research, 2008).
Dr. Abdulaziz Sager
Chairman and founder of the Gulf Research Center
Born in Makkah, Saudi Arabia in 1959, Dr. Abdulaziz Sager is chairman and founder of the Gulf Research Center. He is also President of Sager Group Holding in the Kingdom of Saudi Arabia which is active in the fields of information technology, aviation services and investments. In November 2003, Dr. Sager was appointed as a member of the Makkah Province Council. In addition, he serves as a member on the advisory board of the Arab Thought Foundation; the Geneva Centre for the Democratic Control of Armed Forces (DCAF); the Faculty of Economics and Administration of King Abdulaziz University; the Ministry of Higher Education, Saudi Arabia; the Geneva Centre for Security Policy (GCSP); the German Orient Foundation; and on the advisory group for the 4th Arab Human Development Report for the United Nations Development Programme (UNDP).
.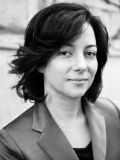 Kim Ghattas (Moderator)
Correspondent, BBC
Kim Ghattas has been the BBC's State Department Radio and TV correspondent since 2008, and travels regularly with the secretary of state. She is the author of the New York Times best selling book The Secretary- A Journey with Hillary Clinton from Beirut to the Heart of American Power (Times Books, March 2013). Ghattas was previously a Middle East correspondent for the BBC and the Financial Times, based in Beirut. She was part of an Emmy Award-winning BBC team covering the Lebanon-Israel conflict of 2006. Her work has also been published in TIME magazine, the Boston Globe, the Philadelphia Inquirer, and the Washington Post, and she appears regularly on NPR and American television shows as a commentator.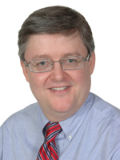 Dr. William Lawrence
Adjunct scholar, Washington Institute for Near East Policy
Dr. William Lawrence is a visiting professor in political science and international affairs at George Washington University's Elliott School and an adjunct scholar at the Washington Institute for Near East Policy. He lived in North Africa for twelve years-including two in Tunisia-and worked across North Africa for twenty-eight years. For the past two years, he was the director of the North Africa Project at the International Crisis Group (ICG), where he supervised analysis and engaged in high-level advocacy. Prior to joining ICG, he served in a number of positions at the U.S. State Department including as a senior adviser for global engagement in the Bureau of Oceans and International Environmental and Scientific Affairs (OES), where he advised the White House on core initiatives associated with President Obama's Cairo speech. He also served at the U.S. Embassy in Tripoli and in Washington as the officer in charge of Libyan and Tunisian affairs.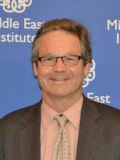 Charles Schmitz
Fellow, The Middle East Institute
Charles Schmitz is a scholar at The Middle East Institute and professor of geography at Towson University in Baltimore, Maryland, where he has taught since 1999. He is a specialist on the Middle East and Yemen. He began his academic career as a Fulbright Scholar and American Institute for Yemeni Studies Fellow in Yemen in the early 1990s. Dr. Schmitz's current research interests include the political economy of development in Yemen, international law and the counter terror policy, international governance and failing states, and the sociology of contemporary Yemeni society. He is the author of numerous articles and reports, including "Failing States or Failing Politics" (Hurst Publishers, 2014), and "Building A Better Yemen (The Carnegie Endowment for International Peace, 2012). He has also been published in Politico, Foreign Policy, and Foreign Affairs, among others.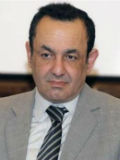 Amr El Shobaki
Former Egyptian MP
Amr Mahmoud el-Shobaki is a former independent member of the Egyptian parliament (2011), and also served as a member of Egypt's Constitutional Committee (2013). He is the author of a number of books and articles, including Les Frères Musulmans des Origines à Nos Jours Paris (Khartala, 2009);The Crisis of the Muslim Brotherhood in Egypt (al-Ahram Center for Political and Strategic Studies, 2008); and Islamists and Democrats: The Problems of Building a Democratic Islamic Movement (al-Ahram Center for Political and Strategic Studies, 2004). His publications on Arab and Egyptian political systems, political Islamic movements, European political systems, and European Islam have appeared in numerous newspapers and journals, including al-Masry al-Youm, al-Hayat, al-Sharq al-Awsat, and Le Figaro France. He was a nonresident scholar at the Carnegie Middle East Center, where his research focused on Arab and Egyptian political systems and political Islamic movements.
Frederic Wehrey
Senior Associate, Middle East Program, Carnegie Endowment
Frederic Wehrey is a senior associate at the Middle East Program at the Carnegie Endowment for International Peace.  He focuses on Gulf political and security affairs, Libya, and U.S. policy in the Middle East.   Before joining Carnegie, he was a senior policy analyst at the RAND Corporation.   He is also a 19-year veteran of the active and reserve components of the U.S. Air Force, with tours in Iraq, Turkey, Libya, Uganda, Algeria, and Oman.   His analyses and commentary on Libya have appeared in Foreign Affairs, The Atlantic, The New York Times, and the Washington Post.   His Carnegie publications on Libya include "Ending Libya's Civil War:  Reconciling Politics, Rebuilding Security," (2014) and "Building Libya's Security Sector" (2013).   He is the author of Sectarian Politics in the Gulf: From the Iraq War to the Arab Uprisings (Columbia University Press, 2013), named one of Foreign Policy Magazine's top five books on the Middle East for 2013.   He holds a doctorate in international relations from Oxford University.
Shlomo Ben-Ami
Vice President, The Toledo International Centre for Peace; Former Minister of Internal Security and Foreign Affairs of Israel
Shlomo Ben-Ami is co-founder and vice president of the Toledo International Center for Peace (Citpax), and is a senior advisor of The International Crisis Group. He is a former diplomat who served as Israel's ambassador to Spain from 1987-1991 and was a member of Israel's delegation to the Madrid Peace Conference. Ben-Ami also held a number of positions in the Knesset, including member of the Foreign Affairs and Defense Committee, Minister of Public Security, and Foreign Minister. As Foreign Minister, he led peace talks with the Palestinians throughout the last two years of the Clinton administration. He also conducted the secret negotiations with Abu Ala in Stockholm (The Swedish Channel) and participated in the Camp David Summit with Prime Minister Ehud Barak. Ben-Ami is the author of a number of studies on Spanish history and the Arab-Israeli conflict, including A Front Without a Homefront: A Voyage to the Boundaries of the Peace Process (Yedioth Ahatonoth, Tel Aviv, 2004),  Scars of War, Wounds of Peace, and The Arab-Israeli Tragedy (Weidenfeld and Nicolson, London, 2005).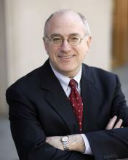 Amb. Daniel C. Kurtzer
S. Daniel Abraham Professor in Middle Eastern Policy Studies, Woodrow Wilson School of Public and International Affairs, Princeton University
Amb. Daniel Kurtzer is a lecturer and the S. Daniel Abraham Professor in Middle Eastern policy studies at the Woodrow Wilson School of Public and International Affairs. He served 29 years in the U.S. Foreign Service, including as U.S. ambassador to Egypt (1997-2001) and to Israel (2001-2005). Since leaving government service, Ambassador Kurtzer has served as an advisor to the Iraq Study Group, a member of the Board of Trustees of the American University in Cairo, the first commissioner of the professional Israel Baseball League, and a member of the New Jersey-Israel Commission.Ambassador Kurtzer holds a Ph.D. from Columbia University. He is the co-author of Negotiating Arab-Israeli Peace: American Leadership in the Middle East. He was a foreign policy advisor to President Obama's campaign in 2008 and is a contributor to the Washington Post and other publications on developments in the Middle East.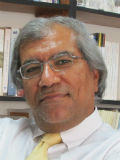 Khalil Shikaki
Director, Palestinian Center for Policy and Survey Research (Ramallah), and Senior Fellow, Crown Center for Middle East Studies, Brandeis University
Khalil Shikaki is director of the Palestinian Center for Policy and Survey Research in Ramallah and a senior fellow at the Crown Center for Middle East Studies at Brandeis University. Currently, he is also a visiting professor at the University of Michigan, Ann Arbor. Shikaki obtained his Ph.D. in political science from Columbia University, and has taught at several Palestinian and American universities.  Since 1993, Dr. Shikaki has conducted more than 200 polls among Palestinians in the West Bank and the Gaza Strip. His research has focused on Palestinian state building, public opinion, the transition to democracy, and the impact of domestic Palestinian politics on the peace process. He is the co-author with Shai Feldman and Abdel Monem Said Aly of Arabs and Israelis: Conflict and Peacemaking in the Middle East (Palgrave Macmillan, 2013) and Public Opinion in the Israeli-Palestinian Conflict: The Public Imperative During the Second Intifada (Indiana University Press, 2010) with Yaacov Shamir.
Khaled Elgindy
Fellow, Center for Middle East Policy at Brookings
Khaled Elgindy is a fellow in the Center for Middle East Policy at the Brookings Institution. He is a founding board member of the Egyptian-American Rule of Law Association (EARLA), established in the spring of 2011. Before arriving at Brookings, Elgindy spent more than five years as an advisor to the Palestinian leadership in Ramallah on permanent status negotiations with Israel, and was a key participant in the Annapolis negotiations of 2008. Prior to that, he spent many years in various political and policy-related positions in Washington, DC, both inside and outside of government. Elgindy is the author of numerous analyses and articles on the Middle East peace process, Israeli-Palestinian affairs, Egyptian politics, and related subjects. His most recent publications include, "The Middle East Quartet: A Post-Mortem" (Brookings Institution, February 2012) and "Egypt's Troubled Transition: Elections without Democracy" (The Washington Quarterly, Spring 2012).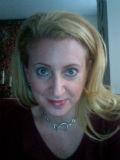 Lara Friedman (Moderator)
Director of Policy and Government Relations, Americans for Peace Now
Lara Friedman is director of policy and government relations for Americans for Peace Now. As a leading authority on U.S. foreign policy in the Middle East, Israeli settlements policy, and Jerusalem, Ms. Friedman frequently meets and briefs members of Congress, U.S. administration officials, foreign diplomats, and other members of the foreign policy community. She is a frequent resource for journalists and policymakers, and regularly publishes opinion and analysis pieces in the U.S. and Israeli press. A former foreign service officer, she served in Jerusalem, Washington, Tunis, and Beirut, and is fluent in French, Spanish, and Arabic.