Click the Playlist button in the upper-left corner to select other panel videos.
2017 Annual Conference: Conflicts, Costs, and Policy Pathways
Banquet | Conference
Middle East Policy Challenges for the Next Administration
Wednesday, November 15, 2017
The Middle East Institute's (MEI) 71st Annual Conference convened innovative leaders, foreign policy practitioners, and analysts from the Middle East and the United States to explain the challenges and opportunities facing the region and assess current policies. The conference featured four expert discussions that delved into U.S. Middle East priorities, paths for resolving the region's civil wars, the humanitarian outlook in countries plagued by conflict, and the growing impact of women's activism.
Conference Recap
Click on an event to view video, podcast, transcript, and photos or scroll down for speaker biographies.
Panel 1: Assessing U.S. Middle East Priorities (Transcript, Video, and Podcast)
Featuring: Gen. John H. Allen, Philip Gordon, Nancy Lindborg, Juan Zarate, and moderator Mary Louise Kelly
Panel 2: Ending Civil Wars, Rebuilding Collapsed States (Transcript, Video, and Podcast)
Featuring: Ambassador (ret.) Gerald Feierstein, Randa Slim, Jonathan Winer, Ambassador (ret.) Robert Ford, and moderator Paul Salem. 
Panel 3: Relief Needs and Development Horizons (Transcript, Video, and Podcast)
Featuring: Simon Henshaw, Ambassador (ret.) Michael Klosson, Clare Lockhart, Hideki Matsunaga, and moderator Ambassador (ret.) Wendy Chamberlin
Panel 4: Women's Activism and Social Change (Transcript, Video, and Podcast)
Featuring: Rania Al-Mashat, Fawziah Bakr al-Bakr, Wafa Ben Hassine, Hind Aboud Kabawat, and moderator Nafeesa Syeed. 
SPEAKER BIOGRAPHIES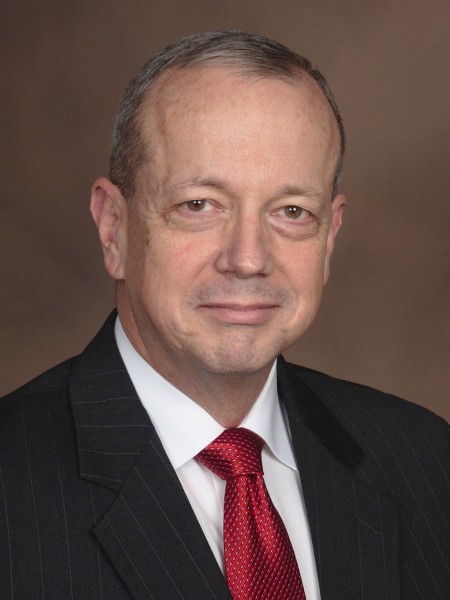 General John Allen, USMC (ret.)
President, The Brookings Institution
John R. Allen is a retired U.S. Marine Corps four-star general and former commander of the International Security Assistance Force in Afghanistan. Prior to joining the Brookings Institution as Senior Fellow and Co-director of the Center for 21st Century Security and Intelligence, Allen served as Special Presidential Envoy to the global coalition to counter ISIL, a position he held for 14 months. Immediately following retirement from the Marine Corps, Allen was the senior advisor to the secretary of defense on Middle East Security, and in that role he led the security dialogue with Israel and the Palestinian Authority for 15 months within the Middle East peace process. Allen commanded the NATO International Security Assistance Force and United States Forces in Afghanistan from July 2011 to February 2013.  He was the first Marine to command a theater of war.  Allen's command of the 150,000 U.S. and NATO forces in Afghanistan occurred at a particularly critical period in the war.  During his command, he recovered the 33,000 U.S. surge forces, moved the Afghan National Security Forces into the lead for combat operations, and pivoted NATO forces from being a conventional combat force into an advisory command. Allen is the recipient of numerous U.S. personal decorations and campaign awards.  He is also the recipient of numerous international awards among them the NATO Meritorious Service Medal; the Order of Australia; the Afghan Ghazi Mir Bacha Khan Medal; the French Legion d'Honneur; the Order of Merit of the Italian Republic, and the Commander's Cross of the Order of Merit of the Polish Republic. In recognition of his work as Special Presidential Envoy to the Global Coalition to Counter ISIL, he was presented Department of State Distinguished Honor Award and the Director of National Intelligence National Intelligence Distinguished Public Service Award.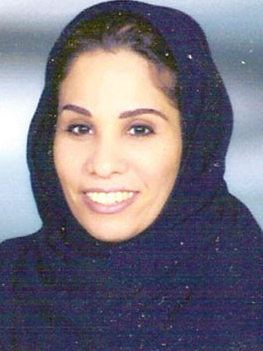 Fawziah Bakr al-Bakr
University professor; columnist, Al Jazeera
Fawziah Bakr al-Bakr is a professor of Sociology of Education at King Saud University, where her research focuses on women's studies, gender, education and employment in GCC countries, and social and philosophical foundations of education. Al-Bakr was also a visiting scholar at Boston College September 2015 - January 2015. She is the author of numerous studies and reports on Arab women's issues, including "Does culture influence career options for women in Saudi Arabia? Unemployment among Saudi Female University Graduates" (2014), "Is there a Feminist movement in Saudi Arabia?" (2016), and "Using technology to break gender barriers: gender differences in teachers' information and communication technology use in Saudi Arabian classrooms" (2017). A longtime proponent of women's rights in Saudi Arabia, al-Bakr is currently working on a book entitled, Saudi Women, Education and work: Challenges Ahead.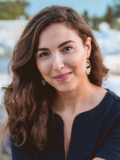 Wafa Ben Hassine
MENA policy counsel, Access Now
Wafa Ben Hassine is the MENA Policy Counsel for Access Now, an organization defending and extending the digital rights of users at risk. She is a New York qualified attorney specializing in international law and technology. Ben Hassine primarily writes about women's rights, digital rights in the Arab world, and transparency in government. Most recently, she completed an Open Technology Fund fellowship at the Electronic Frontier Foundation, where she researched counter-terrorism and cybercrime laws in select Arab countries and their impact on various human rights. Prior to her fellowship, Ben Hassine interned at the Appeals Chamber of the Special Tribunal of Lebanon in The Hague and the U.S. Department of State Bureau for Democracy, Human Rights and Labor in drafting its annual human rights reports. Ben Hassine received her J.D. from the University of Denver Sturm College of Law, and her B.A. in Political Science from the University of California San Diego, where she served as student body president. After completing her undergraduate studies, Ben Hassine moved back to Tunisia. While there, she worked as a legislative aide to a National Constituent Assembly member, where she helped draft the preamble of the country's new constitution. Ben Hassine also co-founded the OpenGovTN initiative in Tunisia, which aims to influence governmental institutions to be more transparent and open.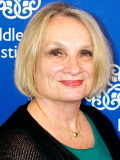 Amb. (ret.) Wendy J. Chamberlin
President, MEI
Wendy Chamberlin has been president of MEI since 2007. Previously, as deputy high commissioner for refugees from 2004 to 2007, she supervised the administration of the U.N. humanitarian organization. A 29-year veteran of the U.S. Foreign Service, she was ambassador to Pakistan from 2001 to 2002, when she played a key role in securing Pakistan's cooperation in the U.S.-led campaign against al Qaeda in Afghanistan in the wake of the terrorist attacks against the U.S. on September 11. Chamberlin served as director of global affairs and counter-terrorism at the National Security Council (1991-1993) and as deputy in the bureau of international counter-narcotics and law enforcement affairs (1999-2001). As assistant administrator in the Asia-Near East bureau of the U.S. Agency for International Development from 2002 to 2004, she oversaw civilian reconstruction programs in Iraq and Afghanistan and development assistance programs throughout the Middle East and East Asia. Other assignments included U.S. ambassador to the Lao People's Democratic Republic (1996-1999), director of press and public affairs for the Near East Bureau (1991-1993), deputy chief of mission in Kuala Lumpur (1993-1996), Arab-Israeli affairs (1982-1984) and postings in Morocco, Pakistan, Malaysia, Laos, and Zaire.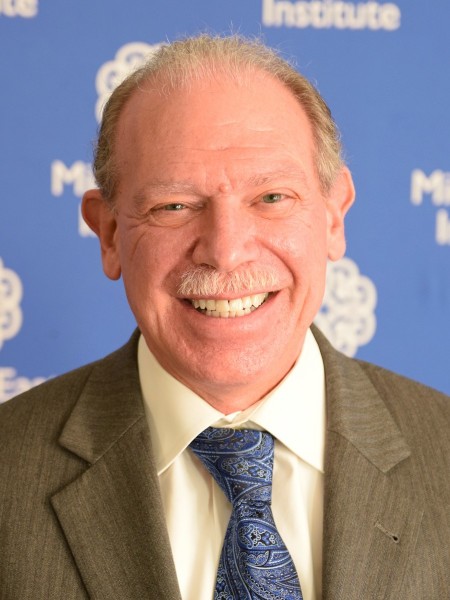 Amb. (ret.) Gerald Feierstein
Director for Gulf affairs and government relations, MEI
Gerald Feierstein is director for Gulf affairs and government relations at MEI. He retired from the U.S. Foreign Service in May 2016 after a 41-year career with the personal rank of Career Minister. As a diplomat he served in nine overseas postings, including three tours of duty in Pakistan, as well as assignments in Saudi Arabia, Oman, Lebanon, Jerusalem, and Tunisia. In 2010, President Obama appointed Feierstein U.S. Ambassador to Yemen, where he served until 2013. From 2013 until his retirement, Feierstein was Principal Deputy Assistant Secretary of State for Near Eastern Affairs. Feierstein also played a prominent role in developing State Department policies to counter violent extremism.  As deputy coordinator and principal deputy coordinator in the State Department's Counter-Terrorism bureau, Feierstein led the development of initiatives to build regional networks to counter extremist groups and terrorist financing.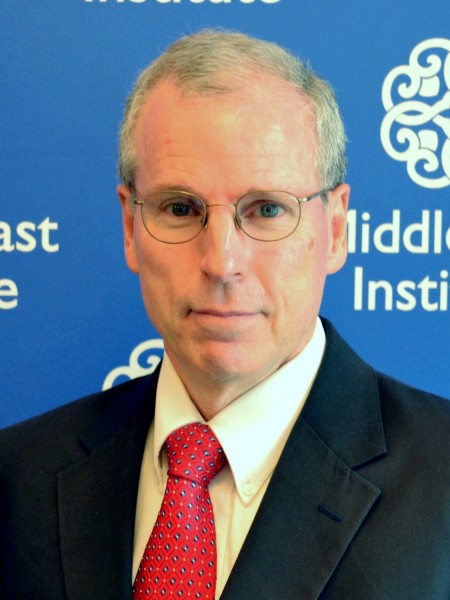 Amb. (ret.) Robert Ford
Senior fellow, Middle East Institute
Amb. Robert Ford is a senior fellow at MEI, where he writes about developments in the Levant and North Africa. Ford retired from the U.S. Foreign Service after serving as the U.S. ambassador to Syria from 2011 to 2014. Prior to this, Ford was the deputy U.S. ambassador to Iraq from 2008 to 2010, and also served from 2006 until 2008 as the U.S. ambassador to Algeria. Ford served as deputy chief of mission in Bahrain from 2001 until 2004, and political counselor to the U.S. Embassy in Baghdad from 2004 until 2006 during the tumultuous establishment of the new, permanent Iraqi government. In 2014 he received the Secretary's Service Award, the U.S. State Department's highest honor.  He also received in April 2012 from the John F. Kennedy Library in Boston the annual Profile in Courage Award.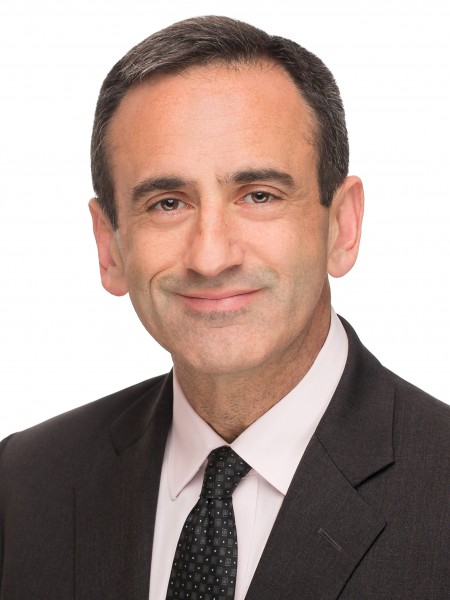 Philip Gordon
Mary and David Boies senior fellow in U.S. foreign policy, CFR
Philip Gordon is the Mary and David Boies senior fellow in U.S. foreign policy at CFR and a senior advisor at Albright Stonebridge Group in Washington D.C. Prior to joining CFR, Gordon served on the National Security Council as special assistant to the president and White House coordinator for the Middle East, North Africa, and the Gulf Region from 2013 to 2015. At the White House, he worked closely with the president, secretary of state, and national security advisor on U.S. policy toward the entire region. From 2009 to 2013, Gordon served as assistant secretary of State for European and Eurasian Affairs and was responsible for fifty countries in Europe and Eurasia as well as for NATO and the European Union. He has written numerous books and articles about U.S. foreign policy and Middle East affairs and writes regularly for publications such as the New York Times, Washington Post, Financial Times, Foreign Affairs, and Politico.
Simon Henshaw
Acting assistant secretary, Bureau of Population, Refugees, and Migration, U.S. Department of State
Simon Henshaw is a career officer in the U.S. Foreign Service, currently serving as Acting Assistant Secretary in the State Department's Bureau of Population, Refugees, and Migration. His previous assignment was Director of andean affairs in the Bureau of Western Hemisphere Affairs. From 2008 to 2011, he was deputy chief of mission at the U.S. Embassy in Tegucigalpa, Honduras. Prior to Tegucigalpa, he served overseas in Brasilia, St. Petersburg, San Salvador, Abidjan, and Manila. In Washington, he worked in the State Department's Office of Cuban Affairs, Central American Affairs, and in the Bureau of Intelligence and Research. He attended the National War College, where he earned a Master of Science in National Security Affairs, and has a Bachelor of Arts in History from the University of Massachusetts at Amherst.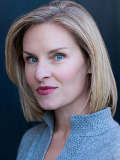 Mary Louise Kelly
National Security Correspondent, NPR
Mary Louise Kelly is national security correspondent for NPR News. Her reporting tracks the CIA and other spy agencies, terrorism, wars, and rising nuclear powers. As part of the national security team, she has traveled extensively to investigate foreign policy and military issues. Kelly's assignments have taken her from the Khyber Pass to mosques in Hamburg, and from grimy Belfast bars to the deserts of Iraq. In addition to reporting, she serves as a guest host for NPR News programs. Her first assignment at NPR was senior editor of the award-winning afternoon newsmagazine, All Things Considered. Kelly first launched NPR's intelligence beat in 2004. During her spell away from full-time reporting, Kelly's writing appeared in the New York Times, the Washington Post, Politico, Washingtonian, The Atlantic, and other publications. She also launched and taught a course on national security and journalism at Georgetown University, and joined The Atlantic as a contributing editor. She continues to hold that role, moderating newsmaker interviews at forums from Aspen to Abu Dhabi.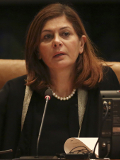 Hind Aboud Kabawat
Member, Syrian High Negotiations Committee, Geneva
Hind Kabawat is the director of interfaith peacebuilding at the Centre for World Religions and Diplomacy and a member of the High Negotiations Committee (HNC) for Syria in Geneva. Presently, she is a deputy to the ambassador in the HNC office in Geneva. She was previously a senior program officer in United States Institutes of Peace, and prior to that she was the international counsel at Janssen and Associates, an international law firm in Toronto, Canada. Kabawat has led a variety of public diplomacy efforts in recent years in Syria to promote interfaith tolerance, cooperation, modernization, and reform, as well as educational innovations in conflict resolution and diplomacy education. She was awarded in 2007 the Peacemakers in Action Award from the Tanenbaum Center for Interreligious Understanding in New York, and also the Public Diplomacy Award from George Mason University's Center for World Religions, Diplomacy, and Conflict in 2009. 
In 2009, she was a member of the Future of the Middle East World Economic Forum at the Davos Economic Forum. She was also a founding member of the Syrian Centre of Dialogue and the CEO of "Tastakel," a women's learning center for the refugees in Turkey and tastakel women's center in Jarjanaz, Idlib, Syria.
Amb. (ret.) Michael Klosson
Vice president for policy and humanitarian response, Save the Children
Michael Klosson joined Save the Children in January 2007 after a career in international affairs and serves as Vice President for Policy and Humanitarian Response.  He oversees the agency's public policy and advocacy work with the U.S. and foreign governments as well as its global emergency response work.  His policy portfolio spans health, education, and food security as well as cross-cutting issues such as aid effectiveness and post-2015 development goals. He has represented Save the Children at various international conferences including G20 and G8 summits.  He helped steer Save the Children's responses in Haiti, Pakistan, the Horn of Africa and Syria, and is spearheading efforts to enhance further the agency's emergency response capacity. Prior to joining the agency, Mr. Klosson was a career Foreign Service officer with numerous overseas posts in Asia and Europe, including as U.S. Ambassador to Cyprus, U.S. Consul General in Hong Kong and Macau, and deputy chief of mission at several embassies.   His Washington assignments included serving as Deputy Assistant Secretary of State for Legislative Affairs and Special Assistant to the Secretary of State.  Mr. Klosson has taught at Hamilton College and the Industrial College of the Armed Forces. He is a Phi Beta Kappa graduate of Hamilton College and holds M.A. and M.P.A. degrees from Princeton University.
Nancy Lindborg
President, USIP
Nancy Lindborg has served since February 2015 as President of USIP. Prior to joining USIP, she served as the assistant administrator for the Bureau for Democracy, Conflict and Humanitarian Assistance (DCHA) at USAID. From 2010 through early 2015, Lindborg led USAID teams focused on building resilience and democracy, managing conflict, and providing urgent humanitarian assistance. Lindborg led DCHA teams in response to the ongoing Syria crisis, droughts in the Sahel and Horn of Africa, the Arab Spring, and the Ebola epidemic. Prior to joining USAID, Lindborg was president of Mercy Corps. Lindborg has served as co-president of the Board of Directors for the U.S. Global Leadership Coalition as well as co-founder of the National Committee on North Korea and chair of the Sphere Management Committee.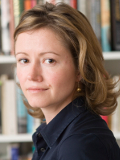 Clare Lockhart
Director, Institute for State Effectiveness
Clare Lockhart is co-founder and director of the Institute for State Effectiveness, which address the challenge of accountability and governance through a systembuilding approach across governments, markets and citizens. Lockhart served in Afghanistan as an adviser to the UN during the Bonn Process and to the Afghan Government from 2001 to 2005. Lockhart was named by Foreign Policy Magazine as one of the "100 Most Influential Global Thinkers" of 2009 and 2010 and was selected for the 2011 Forum of Young Global Leaders by the World Economic Forum. She is a Senior Fellow of the Jackson Institute for Global Affairs at Yale and co-author with Ashraf Ghani of the book Fixing Failed States.
Rania A. Al‐Mashat
Advisor, International Monetary Fund
Rania Al-Mashat has been appointed by the International Monetary Fund as an Advisor in the immediate office of the research department, where she works closely with the chief economist. Previously, she was sub-governor of Monetary Policy at the Central Bank of Egypt (CBE) for 11 years where she was responsible for developing and modernizing the CBE's monetary policy strategy. She was the CBE's liaison with the International Monetary Fund (IMF) and Sovereign Rating Agencies, and helped design and present the Government of Egypt's Economic Program after the 2011 revolution. Al-Mashat has had several board affiliations, including on the Egyptian Stock Exchange, the General Authority for Free Zones and Investment, the Arab International Bank, the Middle East Economic Association, the Dean's Strategic Advisory Board, School of Business at the American University in Cairo (AUC) and previously a board member of the Arab Investment Bank. She is a research fellow at the Economic Research Forum for Arab countries, Iran and Turkey, a lecturer at the Egyptian Banking Institute and was an adjunct professor of Economics at AUC. Prior to joining the CBE, she was a senior economist at the IMF in Washington DC and covered a number of emerging Asian economies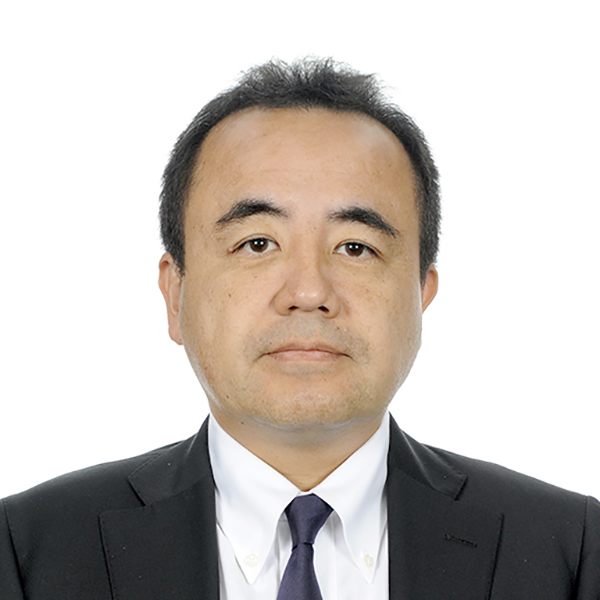 Hideki Matsunaga
Advisor to the chief economist, Middle East and North Africa, World Bank
Hideki Matsunaga is Adviser to the Chief Economist, Middle East and North Africa at the World Bank. Prior to his current post, Matsunaga has served in numerous professional and management positions for Japanese bilateral aid agencies such as Japan International Cooperation Agency (JICA) and the Japan Bank for International Cooperation (JBIC), and for the United Nations Development Program (UNDP). For over fifteen years, Matsunaga worked in Egypt, Palestine, Jordan, Syria, Iran, and Iraq. He has been engaged in reconstruction activities in many countries including Iraq, where he supervised reconstruction actyivities from 2003 until 2011. Matsunaga holds M.A. from School of Advanced International Studies, Johns Hopkins University.
Paul Salem
Senior vice president for policy analysis, research and programs, Middle East Institute
Paul Salem is senior vice president for policy analysis, research and programs at The Middle East Institute. He focuses on issues of political change, transition, and conflict as well as the regional and international relations of the Middle East.  He has a particular emphasis on the countries of the Levant and Egypt. Salem writes regularly in the Arab and Western press and has been published in numerous journals and newspapers. Salem is the author and editor of a number of books and reports including From Chaos to Cooperation: Toward Regional Order in the Middle East (ed. with Ross Harrison, 2017), Broken Orders: The Causes and Consequences of the Arab Uprisings (In Arabic, 2013), "The Recurring Rise and Fall of Political Islam" (CSIS, 2015), "The Middle East in 2015 and Beyond: Trends and Drivers" (MEI 2014), Bitter Legacy: Ideology and Politics in the Arab World (1994), Conflict Resolution in the Arab World (ed., 1997).  Prior to joining MEI, Salem was the founding director of the Carnegie Middle East Center in Beirut, Lebanon between 2006 and 2013.  From 1999 to 2006, he was director of the Fares Foundation and in 1989-1999 founded and directed the Lebanese Center for Policy Studies, Lebanon's leading public policy think tank..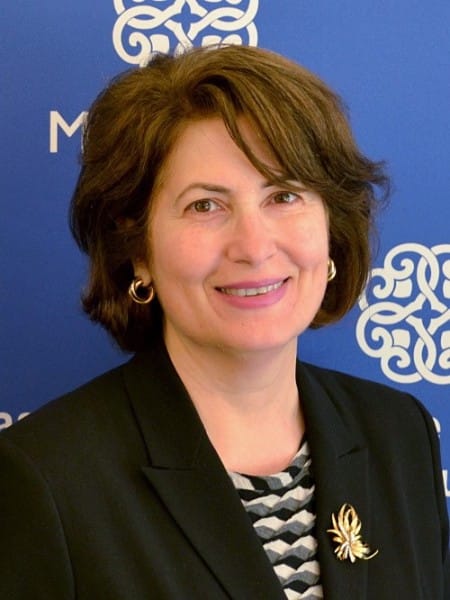 Randa Slim
Director for conflict resolution and Track II Dialogues, MEI; non-resident fellow, Johns Hopkins University SAIS-FPI
Randa Slim is director of the Track II Dialogues initiative at MEI and a non-resident fellow at the Johns Hopkins University SAIS-FPI. A former vice president of the International Institute for Sustained Dialogue, Slim has been a senior program advisor at the Rockefeller Brothers Fund, a guest scholar at USIP, a program director at Resolve, Inc., and a program officer at the Kettering Foundation. A long-term practitioner of Track II dialogue and peace-building processes in the Middle East and Central Asia, she is the author of several studies, book chapters, and articles on conflict management, post-conflict peace-building, and Middle East politics.
Nafeesa Syeed
National security reporter, Bloomberg News
Nafeesa Syeed is a national security reporter at Bloomberg News in Washington. Previously, she was a Middle East correspondent at Bloomberg's Dubai bureau. She is co-author of the book Arab Women Rising: 35 Entrepreneurs Making a Difference in the Arab World, published by Wharton in 2014. Syeed earned her bachelor's degree from Georgetown University and master's degree from the School of Oriental and African Studies, University of London.
Jonathan Winer
Scholar, Middle East Institute
Jonathan Winer has been the U.S. special envoy for Libya, the deputy assistant secretary of state for international law enforcement, and counsel to U.S. Senator John Kerry. He has written and lectured widely on U.S. Middle East policy, counter-terrorism, international money laundering, illicit networks, corruption, and U.S.-Russia issues. In 2016, Winer received the highest award granted by the secretary of State, for "extraordinary service to the U.S. government" in avoiding the massacre of over 3,000 members of an Iranian dissident group in Iraq, and for leading U.S. policy in Libya "from a major foreign policy embarrassment to a fragile but democratic, internationally recognized government." In 1999, he received the Department's second highest award, for having "created the capacity of the Department and the U.S. government to deal with international crime and criminal justice as important foreign policy functions."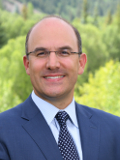 Juan Zarate
Chairman and co-founder, Financial Integrity Network
Juan Zarate is the chairman and co-founder of the Financial Integrity Network, the chairman and senior counselor for the Foundation for Defense of Democracies' Center on Sanctions and Illicit Finance, the senior national security analyst for NBC News and MSNBC, and a visiting lecturer of law at the Harvard Law School. Zarate served as the deputy assistant to the President and deputy national security advisor for combating terrorism from 2005 to 2009, and was the first ever assistant secretary of the Treasury for terrorist financing and financial crimes. He is the author of Treasury's War: The Unleashing of a New Era of Financial Warfare (2013), Forging Democracy (1994), and a variety of articles.