This program features three experts on China's relations with the Middle East. The speakers will address two central questions: What challenges has China faced as a result of the political upheaval in the Arab World and the dispute over Iran's nuclear program? In light of these challenges, how, and how well has China managed to protect and promote its interests in the region?  Join us for a discussion on this important and under-examined topic.
Bios: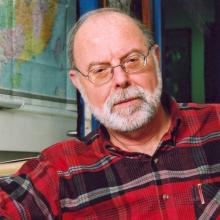 Dr. Yitzhak Shichor is Professor of political science and Asian studies at the University of Haifa and Michael William Lipson Chair Professor Emeritus at the Hebrew University of Jerusalem. His main research interests are: China's Middle East policy; international energy relations; Chinese defense conversion; labor export and East Asian democratization processes; Sino-Uyghur relations and the Uyghur diaspora. His recent publications include: Ethno-Diplomacy: the Uyghur Hitch in Sino-Turkish Relations (2009) and Missiles Myths: China's Threat to Taiwan in a Comparative Perspective (2008).   
Dr. Dawn Murphy is a Princeton-Harvard China and the World Postdoctoral Fellow who specializes in Chinese foreign policy and international relations. Her current research analyzes China's interests, identity and behavior as a rising global power towards the existing international order. Specifically, she examines China's relations with the Middle East and Sub-Saharan Africa. Fieldwork for her current project was conducted as a visiting scholar with the Chinese Academy of Social Sciences in Beijing, China; a visiting research fellow with the American University in Cairo, Egypt; and a visiting researcher at Stellenbosch University's Centre for Chinese Studies in South Africa. Dr. Murphy received her B.S. in Industrial and Labor Relations from Cornell University and Master of International Affairs from Columbia University's School of International and Public Affairs. She received her Ph.D. from George Washington University.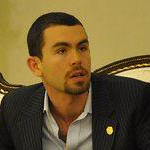 Sam Chester is a masters candidate in China and the Middle East Studies at Johns Hopkins University's School of Advanced International Studies (SAIS). Proficient in Chinese, Arabic and Hebrew, he has lived, worked and traveled widely in China and throughout the Middle East. Most recently, Sam spent two months in 2012 in Saudi Arabia, Qatar and Bahrain profiling Chinese and Arab businessmen and government officials on the commercial and geopolitical ties between their two countries. A previous project in 2009 on China's language diplomacy included interviews with officials in Beijing, Cairo, Damascus, Tel Aviv and Addis Ababa. His current research examines Chinese FDI in the Middle East.