Photo: Corps bleu (1973), Huguette Caland (courtesy Huguette Caland Estate)
The Middle East Institute Arts and Culture Center is proud to mark its 75th anniversary with the exhibition Converging Lines: Tracing the Artistic Lineage of the Arab Diaspora in the U.S. The exhibit features seventeen leading Arab American and Arab diaspora artists, including pioneering artists Etel Adnan, Hugette Caland, and Kahlil Gibran.
Converging Lines explores some of the aesthetic threads that connect the community of Arab diaspora artists whose contributions to American art have gone largely unrecognized. The artworks are linked by shared themes like exile, memory formation, changing identities, and the state of in-betweenness that often accompanies migration.
    
Join us Friday, September 10, 2021, at 11:30 am for a virtual tour with curator Maymanah Farhat, who will discuss the selected works. The exhibition will open to the public by appointment only on Monday, September 13, 2021 (M-F from 10-5 pm). Please make a timed appointment to visit the MEI Gallery (1763 N Street NW, Washington, DC 20036). The exhibition will be available to view online on MEI's Arts and Culture page as of Monday, September 13, and will run through Wednesday, November 17, 2021.
Featured artists are Etel Adnan, Sama Alshaibi, Zeina Barakeh, Kamal Boullata, Huguette Caland, Yasmine Nasser Diaz, Dahlia Elsayed, Kahlil Gibran, Sherin Guirguis, Helen Khal, John Halaka, Jackie Milad, Mohammed Omar Khalil, Zeinab Saab, Jacqueline Reem Salloum, Nazar Yahya, and Helen Zughaib.
This exhibition has been supported by Betty H. Sams, Ammanda Seelye Salzman, Peter and Ann Tanous, and Gretchen and David Welch.
Curator Bio: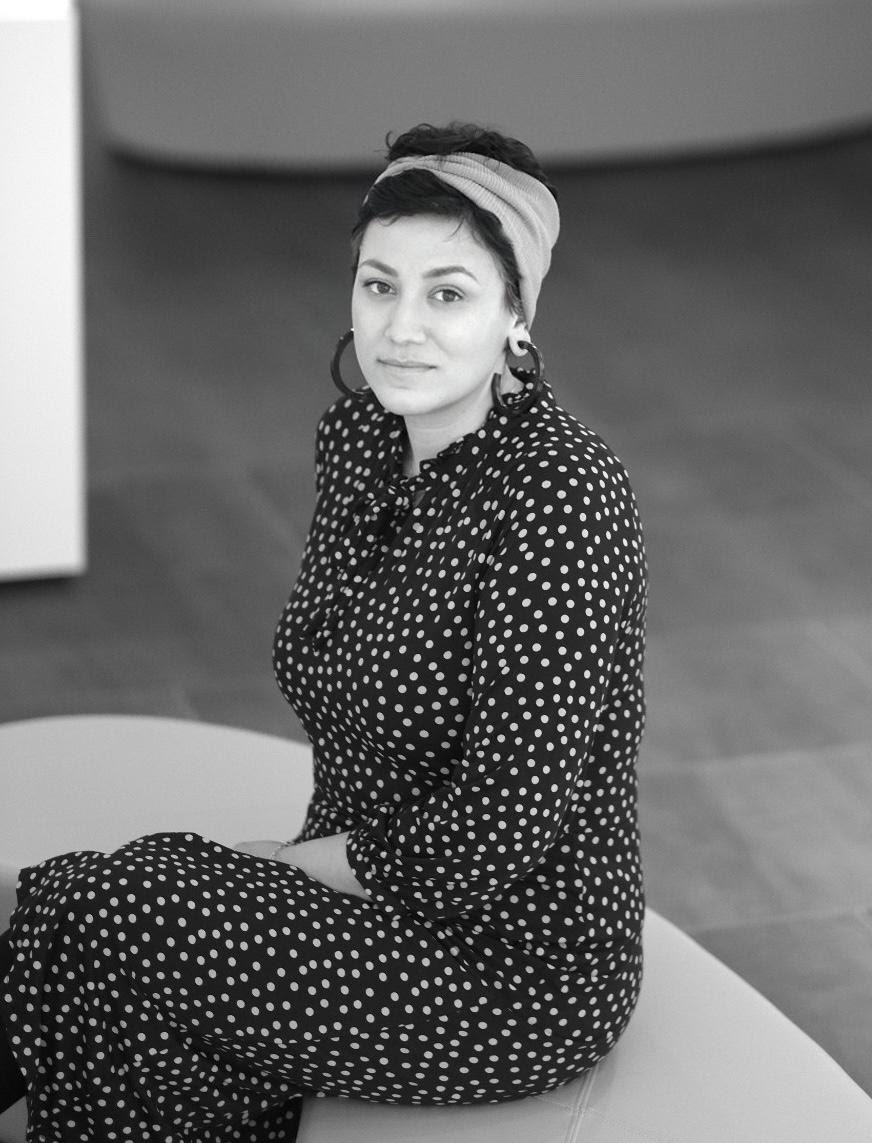 Maymanah Farhat's art historical research and curatorial work focus on underrepresented artists and forgotten art scenes. Since 2005, she has written widely on twentieth and twenty-first-century art, contributing essays and chapters to edited volumes, artist monographs, and museum and gallery catalogs. Farhat has also curated exhibitions throughout the U.S. and abroad, notably at the Center for Book Arts in Manhattan, Minnesota Museum of American Art, Arab American National Museum, Art Dubai, and Beirut Exhibition Center. She holds a BA in the History of Art and Visual Culture from the University of California, Santa Cruz, and a MA in Museum Administration from St. John's University, New York.
The MEI Art Gallery is dedicated to exhibiting contemporary and modern art from the Middle East. The non-commercial gallery is free and open to the public. The Gallery is open by appointment only Monday-Friday from 10am-5pm.