The Middle East Institute's Arts and Culture program is proud to present a documentary series highlighting the voices of Palestinian women in collaboration with Filmlab: Palestine and the Foundation for Middle East Peace, Directed by Erika Cohn, The Judge chronicles the struggle of Kholoud Al-Faqih, who became the first woman judge to be appointed to the Middle East's Shari'a (Islamic law) courts. The film will be followed by a conversation with Lama Abu-Odeh.
This event is part of the Lens on Palestine: Women and Resilience film series.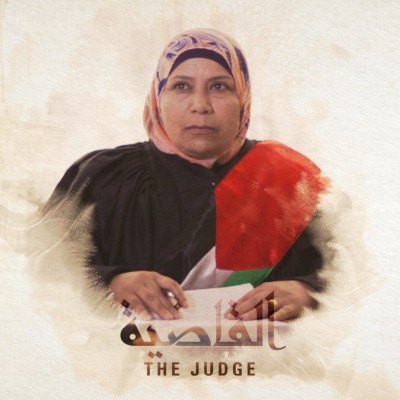 Discussant:
Lama Abu-Odeh
Professor, Geogetown University
Prior to joining the Law Center at Georgetown University, Professor Abu-Odeh was a consulting assistant professor at Stanford Law School, where she taught Criminal Law, Comparative Family Law, Islamic Law, and a seminar entitled "Nations, Races, and Religion." Professor Abu-Odeh was a writing instructor in the Graduate Program and Coordinator of Special Academic Projects, Islamic Legal Studies Program, at Harvard Law School. She worked at the World Bank as legal counsel in the Middle East/North Africa Division, Legal Department. As an elections observer for the United Nations, South Africa, Professor Abu-Odeh participated in voter education, party monitoring, and election supervision during the period leading to the first democratic elections in South Africa. Professor Abu-Odeh has written articles on Feminism and Islam.
In collaboration with: