The MENA region experienced another year of escalating climate extremes in 2022. Suffocating dust storms ravaged the Arabian Peninsula, stifling and deadly heatwaves persisted over the summer, and intense precipitation events caused calamitous flooding in various locations across the region. The end of 2022 finally saw some promise: at the COP27 conference in Sharm El Sheikh, Egypt, the participating governments agreed to renewed global action on new policies to address the growing climate crisis . The meeting yielded a landmark agreement on developing a loss and damage fund for developing nations; yet more progress remains with respect to climate adaptation and mitigation. As we look toward the next Conference of Parties meeting (COP28) in the United Arab Emirates, additional work needs to be done to alleviate the potential for worsening climate impact in the future.
Please join the Middle East Institute and the Tahrir Institute for Middle East Policy for this joint event to revisit how the MENA region fared with respect to climate change-induced threats and climate policy in 2022, as well as discuss opportunities for more meaningful and transformative climate action in the region for 2023.
 
Speakers
Mai El-Sadany
Managing Director, Tahrir Institute for Middle East Policy
Mohammed Mahmoud, moderator
Climate and Water Program Director, Middle East Institute 
Panelists
Marwa Daoudy
Associate Professor, Georgetown University and Non-Resident Scholar, Malcolm H. Kerr Carnegie Middle East Center
Karim Elgendy
Non-Resident Scholar, Middle East Institute 
Sarine Karajerjian
Program Director of the Environmental Politics (ARI), Arab Reform Initiative Team
Hajar Khamlichi
Co-founder and Secretary General of IMAL Initiative for Climate and Development
Detailed Speaker Biographies
Marwa Daoudy
Dr. Marwa Daoudy is an Associate Professor of International Relations at Georgetown University's School of Foreign Service (SFS) and the Seif Ghobash Chair in Arab Studies at the Center for Contemporary Arab Studies (CCAS). Prior to Georgetown University, Dr. Daoudy was a lecturer at Oxford University (UK) in the department of Politics and International Relations, a fellow of Oxford's Middle East Center at St Antony's College and a visiting scholar at Princeton University's Woodrow Wilson School of Public and International Affairs. Dr. Daoudy's research and teaching focus on critical and human security studies, environmental politics, climate security, water politics, negotiation theory, peace negotiations, and Middle East politics. Dr. Daoudy is currently a non-resident scholar with the Malcolm H. Kerr Carnegie Middle East Center (Beirut, Lebanon) where she leads the climate change, conflict and governance project. She has previously collaborated with the UNESCO-World Water Assessment Program (WWAP), the UN-ESCWA (UN Social and Economic Commission for Western Asia, Beirut) and advised the United Nations Development Program (UNDP, Jerusalem) on Palestinian water rights in the Israel-Palestine peace and water negotiations.
Karim Elgendy
Karim is an urban sustainability and climate expert based in London. He is an associate director at Buro Happold, an associate fellow at Chatham House (The Royal Institute of International Affairs), and a non-resident scholar at the Middle East Institute in Washington. Karim is also the founder and coordinator of Carboun, an advocacy initiative promoting sustainability in cities of the Middle East and North Africa, through research and communication.
Mai El-Sadany 
Mai El-Sadany is the Managing Director and Legal and Judicial Director at TIMEP. She is a human rights lawyer with a focus on the Middle East and North Africa (MENA) region. Mai's published work has appeared in outlets from The Washington Post to the World Policy Journal and has focused on making some of the most pressing legal, accountability, and transitional justice issues across the MENA region more accessible for a policy audience. Mai has previously worked at the International Center for Not-for-Profit Law, Robert F. Kennedy Human Rights, and the Carnegie Endowment for International Peace. She is currently a member of the Working Group on Egypt, a bipartisan group of foreign affairs experts formed in 2010 to advocate for more principled U.S. policies toward Egypt. 
Sarine Karajerjian
Sarine Karajerjian is the Program Director of the Environmental Politics program at the Arab Reform Initiative (ARI).Prior to working at ARI, she worked for 15 years at the AUB's Issam Fares Institute for Public Policy and International Affairs since the Institute's inception. Her previous work covered strategic management, fundraising and outreach, and partnerships and grants management.  She is currently pursuing a PhD in Anthropology at the Ecole des Hautes Etudes en Sciences Sociales (EHESS) in Paris and writing her dissertation on the exile and trauma of Syrian refugee women in Beirut. She holds a Masters' degree in Environmental Policy Planning and a Bachelor of Science in Environmental Health from AUB.
Hajar Khamlichi
Hajar is a sustainability expert and a climate advocate, with over 15 years of experience in water operations and CSR management. As of July 2021, she was appointed as the executive director of the Mediterranean Climate House Foundation. In addition,  Hajar has contributed and continues to be involved in the development of national and regional networks for policy monitoring and advocacy on climate and sustainable development, both at local and regional levels, including the Moroccan Alliance for Climate and Sustainable Development (AMCDD) and Climate Action Network Arab World. She is a co-founder and was formerly president of the Mediterranean Youth Climate Network (MYCN). Hajar is a co-founder of the Imal Initiative for Climate and Development, the independent non-profit North African climate-focused think tank headquartered in Morocco. She also joined the MENA urban sustainability non-profit Carboun as its Mediterranean coordinator to monitor and promote cities' sustainability.
Mohammed Mahmoud 
Mohammed Mahmoud is the Director of the Climate and Water Program and a senior fellow at the Middle East Institute. His areas of expertise include climate change adaptation, water policy analysis, and scenario planning. Mohammed has held leadership positions in several organizations, most recently as chair of the Water Utility Climate Alliance. Prior to that, Mohammed was president of the North American Weather Modification Council. Mohammed's professional accomplishments include negotiating and formalizing a 10-year multi-state cloud seeding funding agreement between seven Colorado River Basin states, developing and implementing the first ever climate adaptation plan for a multi-county water district in Arizona, and helping secure a 1.1 million dollar grant from NASA for Arizona State University to study the impacts of climate change on the hydrology of the western United States. Mohammed has conducted water-management research and work for the Middle East and North Africa region; most extensively on the Nile River Basin. Mohammed's other water management work in the region explored formalizing the administration of Saudi Arabia's groundwater resources by using other established groundwater management frameworks as application templates, such as Arizona's 1980 Groundwater Management Code.
In partnership with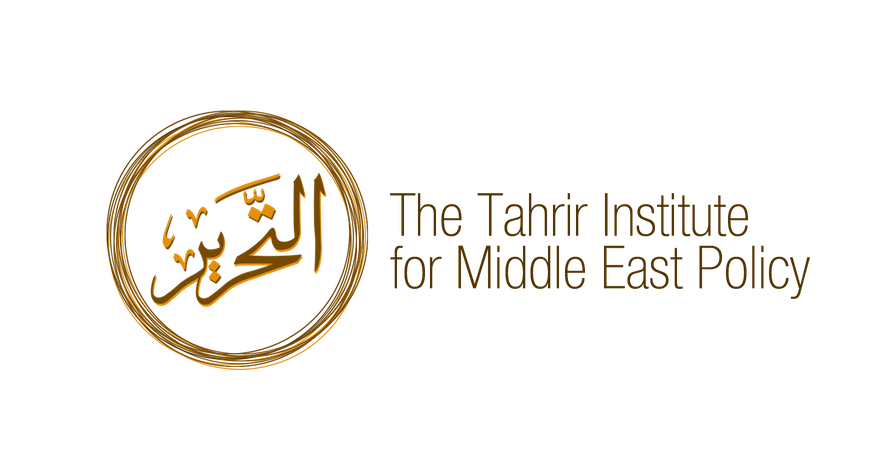 Image Credit: Islam Safwat/Bloomberg via Getty Images