The MEI Art Gallery invites you to the Friday, November 1 opening of Perpetual Identities, a pop-up show of works by Lebanese artist Katya Traboulsi on exhibit through November 22. Embedded in MEI's current exhibition, Arabicity/Ourouba, Traboulsi's series consists of hand-crafted replicas of bombshells used in the Lebanese civil war, each adorned with the designs and iconography associated with the artistic traditions of 21 featured countries. The sculpted, ornamented forms transform weapons of war into objects of beauty, representing the power of art to transcend violence and destruction. Traboulsi will speak about her work in conversation with Lyne Sneige, director of MEI's Arts and Culture Center.
The MEI Art Gallery is open Mondays through Fridays from 10am-5pm.
About the Artist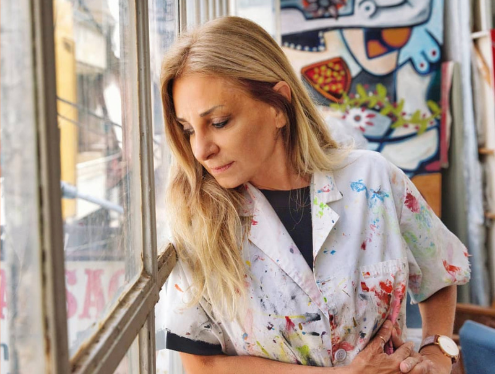 Katya Traboulsi is a Beirut-based multimedia artist whose practice is distinguished by the emotional intensity with which she tackles the effects of the Lebanese civil war. 
Both her paintings and sculptural works are characterized by her bold use of color, disrupting the viewer's expectations for the dark subject matter they are confronted with.