2015 Annual Conference:   Banquet  |  Conference  |  Luncheon
Click the Playlist button in the upper-left corner to select other panel videos.
The Middle East Institute hosted its 69th Annual Conference on Friday, November 13 at the Capital Hilton Hotel in Washington, D.C., bringing together prominent Middle Eastern and American experts and foreign policy practitioners to delve into the many questions and challenges that face the region during this period of unprecedented change. Experts from across the region and the United States examined Middle Eastern states' pursuit of security out of the current disorder, the policy imperatives that will confront the next U.S. president, strategies for empowerment, inclusion, and equity in Arab societies, and the trends and channels in which youth are challenging the societal and political order.
Conference RECAP
Opening Remarks [Audio]
PANEL 1: Obama's Mideast Legacy and the Next Administration
Featuring: Prem Kumar, Michael Singh, Tamara Cofman Wittes, Robin Wright, and moderator Elise Labott
- Video, podcast, transcript, and photos
PANEL 2: Turkey, Iran, and the Gulf States: The Challenges of Rebuilding Regional Stability [Audio]
Featuring: Abdulkhaleq Abdulla, Jamal Khashoggi, Payam Mohseni, Gönül Tol, and moderator Yochi Dreazen
- Video, podcast, transcript, and photos
Keynote Luncheon: Syrian Voices, Policy Choices
Featuring: Sandra Bitar, Robert S. Ford, Robert Jenkins, Kadar Sheikhmous, and moderator Rym Momtaz
- Video, podcast, transcript, and photos
PANEL 3: Towards Human Empowerment, Social Inclusion, and Political Order [Audio]
Featuring: Amat Al-Alim Al-Soswa, Hedi Larbi, Hassan Mneimneh, Paul Salem, and moderator Daniel Serwer
- Video, podcast, transcript, and photos
PANEL 4: Activists Challenging the Status Quo
Featuring: Ibrahim Al-Assil, Fahad Albutairi, Ahmed Benchemsi, Nadia Oweidat, and moderator Nadia Bilbassy-Charters
- Video, podcast, transcript, and photos
SPEAKER BIOGRAPHIES
Ab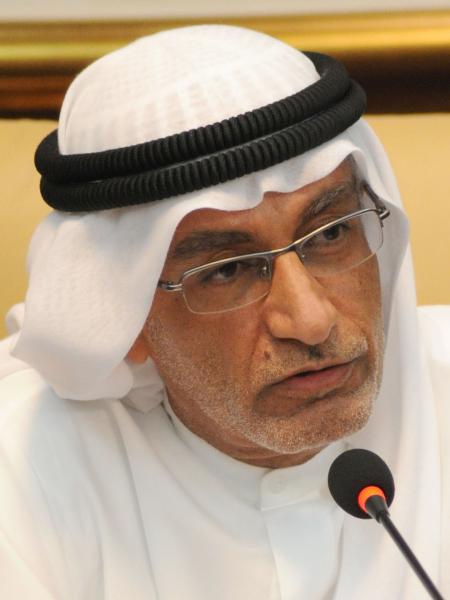 dulkhaleq Abdulla
Retired Professor of Political Science, Emirates University
Abdulkhaleq Abdulla is the chairman of the Arab Council for Social Science and a retired professor of political science at Emirates University. For ten years he served as director of the Gulf Research Unit at Sharjah, where he researched political changes across the Gulf and international relations with the Arab world. He was a visiting professor at the Center for Contemporary Arab Studies at Georgetown University, a guest lecturer in the Gulf Studies Program at Qatar University, and a Fulbright scholar. He is the main author of the Arab Knowledge Report 2008 as well as several books and articles including "The Repercussion of the Arab Spring for the GCC States," "Sociopolitical Issues of the Arab Gulf Moment," and "The GCC at a Crossroads." Dr. Abdulla holds his Ph.D. in political science from Georgetown University and his MA from American University.
Ibrah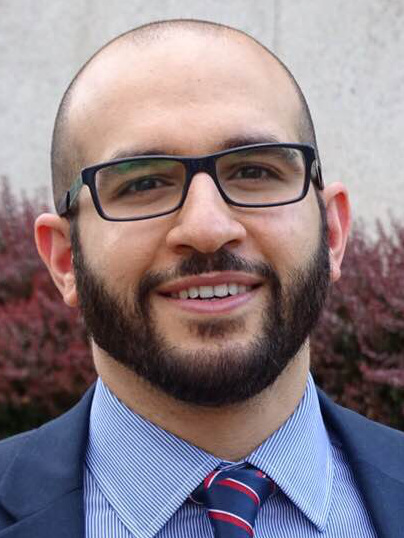 im Al-Assil
President, Syrian Nonviolence Movement
Ibrahim al-Assil is a Syrian political analyst and civil society activist who serves as a program officer at the Middle East Institute and as a fellow at the Orient Research Center. Al-Assil is the president and a founding member of the Syrian Nonviolence Movement, an NGO formed in 2011 to promote peaceful struggle and civil resistance as a way to achieve social, cultural, and political change in Syrian government and society. From 2013-2014, he frequently visited northern Syria, where he trained Syrian activists in strategic planning and project management as well as conducting studies on the current status and potential role civil society plays in northern Syria. In 2013 he was chosen as a young leader from the MENA region by the Swedish Institute. Al-Assil has also spoken about Syrian politics and civil society on various panels at the United Nations, Harvard, and the Johns Hopkins School of Advanced International Studies. He has been an active blogger since 2008.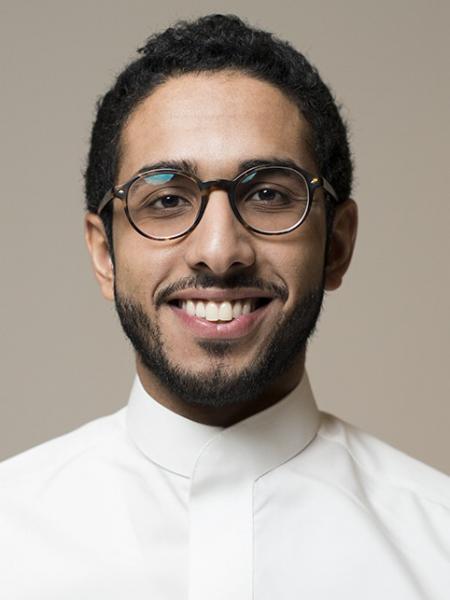 Fahad Albutairi
Saudi Stand Up Comedian and Producer, La Yekthar Show
Fahad Albutairi, is an actor, YouTube personality, and the first Saudi stand-up comedian to appear on stage in the Gulf. He began performing stand-up in 2006, while he was a student at the University of Texas at Austin. His debut in the Arab world came in 2008, when he opened for the Axis of Evil Comedy Tour in Bahrain. Albutairi performed his first show in Saudi Arabia in 2009 before over 1,200 people, and has since shared the stage with such well-known comedians as Gabriel Iglesias and Eddie Griffin. Both The Washington Post and The National called Albutairi the "Seinfeld of Saudi Arabia," and he was recently listed as one of the most influential Saudis under 40 by the Dubai-based magazine Arabian Business. Albutairi is one of the drivers of Saudi Arabia's "new media" movement, which utilizes YouTube as its main distribution platform. He helped found Telfaz11, a Riyadh-based platform for distributing online entertainment content.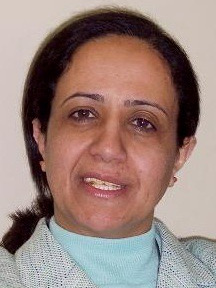 Amat Al-Alim Al-Soswa
Former Assistant Secretary General, United Nations and Former Yemeni Cabinet Minister
Amatalalim Alsoswa had a six year tenure at the United Nations, serving as assistant secretary general, UNDP assistant administrator, and regional director of UNDP's Arab States Bureau. While at the UN she developed strategic frameworks promoting reconciliation and democracy during periods of political transition in the Middle East and guided UNDP's regional strategy in response to the Arab Spring. As the first female cabinet minister in Yemen's history, she established and oversaw her country's human rights ministry from 2003-2006. She was also Yemen's first female ambassador, accredited to Sweden, Denmark, and the Netherlands and as permanent representative to the Organization of Prohibition of Chemical Weapons. From 1997-1999, she was undersecretary of the Yemeni Ministry of Information and chairperson of the National Women's Committee. Following the end of the Saleh government, she participated in Yemen's National Dialogue Conference (NDC) as a member of the state building team charged with developing a constitutional framework for a democratic transition in Yemen.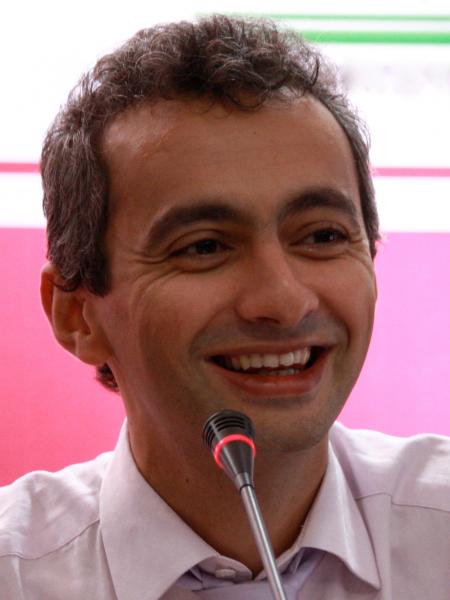 Ahmed Benchemsi
Founder, FreeArabs.com and Advocacy and Communications Director, Middle East and North Africa Division, Human Rights Watch
Ahmed Benchemsi is the advocacy and communications director for Human Rights Watch's Middle East and North Africa division where he acts as the organization's spokesperson for the Arab world. Earlier, as a journalist, he founded, published, and edited Morocco's best-selling weeklies TelQuel (French) and Nishan (Arabic) and the online news magazine FreeArabs.com. Covering politics, business, society, and the arts, his periodicals were cited often by major news outlets as strong advocates of democracy and secularism in the region. He is a co-author of Taking to the Streets: The Transformation of Arab Activism (2014, Johns Hopkins University Press) and has written for the National Endowment for Democracy, the Middle East Institute, and the Cato Institute. His op-eds have appeared in TIME Magazine, Newsweek, The Los Angeles Times, and The New York Times, and he is regularly interviewed by CNN, PBS, NPR, BBC, and Al Jazeera. He was also a visiting scholar at Stanford University's Program on Arab Reform and Democracy.
Nadia Bilbassy-Charters (Moderator)
Bureau Chief, Al-Arabiya TV
Nadia Bilbassy-Charters leads the Al Arabiya News Channel Washington bureau. Ms. Bilbassy has been a foreign correspondent for over 20 years. She was the first Arab female journalist to be based in Nairobi, Kenya for a major Arabic TV station and has reported from conflict zones in Iraq, Sothern Sudan, Rwanda, Somalia, Congo, and Eritrea. Since 2003, she has been based in Washington D.C. for both Al-Arabiya and MBC TV, reporting on U.S. foreign policy in the Middle East. She covered three presidential elections and reported on the 9/11 suspects from Guantanamo Bay. Her interview subjects have included President Barack Obama, President George W. Bush, Prime Minister Tony Blair, President Mahmoud Abbas, President Yasser Arafat, Secretary of State Condoleezza Rice, and Queen Noor of Jordan. She began her career in Gaza during the first Intifada in 1987 as reporter for Agence France Press.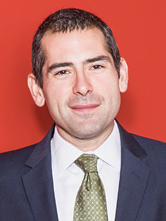 Yochi Dreazen (Moderator)
Managing Editor for News, Foreign Policy
Yochi Dreazen runs the news coverage at Foreign Policy with a team of twelve reporters and is the author of The Invisible Front: Love and Loss in the Era of Endless War (Crown, 2014). Prior to joining FP, Dreazen was a contributing editor at the Atlantic and the senior national security correspondent for National Journal. Before that, he reported for 11 years for The Wall Street Journal. His work took him to Iraq in April 2003 with the Fourth Infantry Division, and he spent two years in Baghdad as the Journal's main Iraq correspondent. In more than a dozen trips to Iraq and Afghanistan, Dreazen has spent nearly four years on the ground in the two countries, mostly embedded with front-line combat units. He has reported from more than 20 countries, including Pakistan, Israel, Turkey, Morocco, and Saudi Arabia. His book The Invisible Front was listed among the The New York Times's Notable Books and Amazon's Best Books of 2014. In 2010, the Military Reporters & Editors association gave him its top award for his articles on military suicide and psychological trauma among veterans.
Jamal Khashoggi
General Manager and Editor in Chief, Al Arab News Channel
Jamal Khashoggi runs Al Arab News Channel, a new 24-hour news broadcaster based in Bahrain. He spent his early career in print journalism as a foreign correspondent in Afghanistan, Algeria, Kuwait, and Sudan, and was deputy editor in chief of Arab News, Saudi Arabia's leading English newspaper. In 2003 he became editor in chief of Al-Watan Daily, a liberal, reformist newspaper. Khashoggi covered the Afghan war, the democratic transformation in Algeria, the war in Kuwait, and has been recognized for his work on Islamist movements. He also served for several years as Prince Turki Al-Faisal's media advisor during the prince's tenures as Saudi Arabian ambassador to the United States and the United Kingdom. His articles have been published on Al-Arabiya and Al-Sharq Al-Awsat among others, and he appears frequently on MBC, BBC, and Al Jazeera.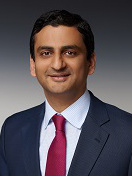 Prem Kumar
Vice President, Middle East and North Africa Practice, Albright Stonebridge Group
Prem Kumar is the vice president in the Middle East and North Africa practice at Albright Stonebridge Group (ASG).  With more than 15 years of experience in the Middle East, Kumar helps clients operating in the region devise strategies to enhance growth, resolve disputes, and position themselves to benefit from policy and business developments. Kumar served on the National Security Council staff at the White House for more than five years before joining ASG.  As senior director for the Middle East and North Africa from 2013 to 2015, he was responsible for developing and coordinating U.S. foreign policy towards the region. Before being promoted to senior director, Mr. Kumar served as director for Israeli, Palestinian, and Egyptian affairs from 2009-2013. Earlier in his career, Mr. Kumar was a visiting fellow at the Council on Foreign Relations in New York. He also served at the United States Mission to the United Nations, where he represented the United States on Middle East issues in the Security Council, and negotiated resolutions on the Israeli-Palestinian conflict, Lebanon, Syria, and other issues in the region.
Elise L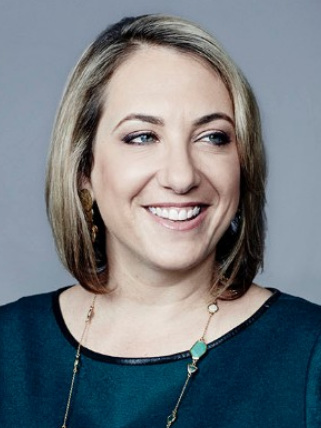 abott
Global Affairs Correspondent, CNN
Elise Labott covers U.S. foreign policy and international affairs for the global broadcaster CNN. She has reported from more than 75 countries and has interviewed and traveled the world with five U.S. Secretaries of State. Since joining CNN in 2000, Labott has reported on such major  events as the Camp David peace talks of 2000, the September 11 terrorist attacks in 2001, Palestinian civil unrest and Israel's war with Lebanon in 2006, Pakistan's state of emergency and Secretary of State Rice's historic trip to Libya in 2007, and the 2011 Arab Spring uprisings, which she covered from Egypt, Libya, Tunisia, and Morocco. She also featured prominently in CNN's award-winning coverage of the 2012 attack on the U.S. consulate in Benghazi. Prior to joining CNN, Labott covered the UN for ABC News and reported on foreign policy issues for Agence France-Presse. She is currently vice president of the State Department Correspondents Association and a member of the Council on Foreign Relations.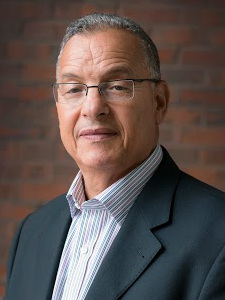 Hedi Larbi
Former Tunisian Cabinet Minister and Kuwait Foundation Visiting Scholar, Middle East Initiative, Harvard Belfer Center
Hedi Larbi is the fall 2015 Kuwait Foundation visiting scholar at the Belfer Center's Middle East Initiative at Harvard University. Most recently, he served as an advisor to the Middle East and North Africa vice president at the World Bank. Previously he was the minister of economic infrastructure and sustainable development and the economic advisor to the prime minister of Tunisia. Mr. Larbi has over 35 years of experience in economic and social development as both a policy advisor and policy-maker, with more than two decades of high-level work in the World Bank Group, the private sector, and the Tunisian transition government. He has developed, negotiated, and supervised major economic and institutional development programs as well as public and private investment operations, including infrastructure projects and economic reforms. He holds an MSc in civil engineering from the Ecole des Mines de Paris and an executive MBA from Harvard Business School.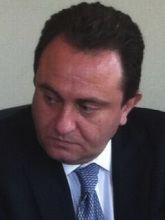 Hassan Mneimneh
Scholar, The Middle East Institute; Principal, Middle East Alternatives; and Contributing Editor, Fikra Forum
Hassan Mneimneh is a scholar, policy analyst, and civil society practitioner specializing in the affairs of the Middle East, North Africa, and the wider Islamic world with a particular emphasis on radicalism and factionalism. From 2011 to 2014, he served as senior transatlantic fellow at the German Marshall Fund of the United States, where he focused on socio-political and cultural developments in the MENA region and their significance to U.S. and European policies. Mneimneh was a senior fellow at the Hudson Institute and a visiting fellow at the American Enterprise Institute, where he studied the evolution of radical Islamist formations. From 2004 to 2008 he directed the Iraq Memory Foundation, an organization dedicated to documenting Iraq's recent past and fostering reflection on political responsibility, social order, and transitional justice, a continuation of the Iraq Research and Documentation Project which he co-directed at Harvard University.
Payam Mohseni
Iran Project Director, Belfer Center for Science & International Affairs, Harvard Kennedy School of Government
Dr. Payam Mohseni is the director of the Iran Project and fellow for Iran studies at the Harvard Kennedy School's Belfer Center for Science and International Affairs. He is also a lecturer in the Department of Government at Harvard University, where he teaches Iranian and Middle East politics, and the co-chair of the Eastern Mediterranean and Europe Study Group at Harvard's Center for European Studies. A frequent traveler to Iran, Dr. Mohseni's research focuses on the internal policy-making process of the Iranian state and the dynamics of factional politics in post-revolutionary Iran. Previously, he served as a postdoctoral research fellow at the Belfer Center's International Security Program, as a junior research fellow at Brandeis University's Crown Center for Middle East Studies, and as a member of the Iran study group at the United States Institute of Peace.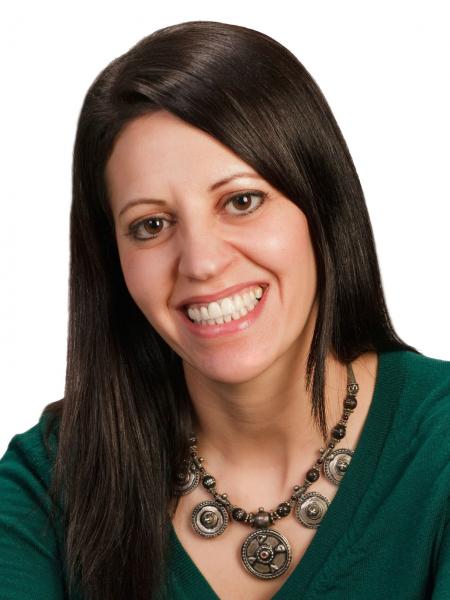 Nadia Oweidat
Senior Fellow, New America Foundation
Nadia Oweidat is a scholar, analyst, and public speaker researching strategies for promoting critical thinking, tolerance, and pluralism in the Middle East. Her expertise includes Islamic extremism and counter-terrorism, Iran's relations with the Arab world, the radicalization of Muslim youth, and the Arab Spring. Recently, she has focused on Internet trends and social media patterns among Arab youth, and is developing an online platform to give visibility to Arabic-speaking change makers committed to fostering freedom expression. Ms. Oweidat is a nonresident senior fellow at the New America Foundation and has co-authored several studies for the Rand Corporation, including The Kefaya Movement and Barriers to the Broad Dissemination of Creative Works in the Arab World (RAND, 2008). She regularly speaks on Arabic and English news networks including the BBC, CNN, Al-Jazeera Arabic, BBC Arabic, and NPR.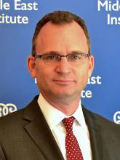 Paul Salem
Vice President for Policy and Research, The Middle East Institute
Paul Salem is vice president for policy and research at The Middle East Institute. He focuses on issues of political change, democratic transition, and conflict, with a regional emphasis on the countries of the Levant and Egypt. Salem writes regularly in the Arab and Western press and is the author of a number of books and reports on the Middle East, including "Broken Orders: The Causes and Consequences of the Arab Uprisings" (Beirut: Dar Annahar, in Arabic, 2013) and "Iraq's Tangled Foreign Relations" (Beirut: Carnegie Middle East Center Report, December 2013). Prior to joining MEI, Salem was the founding director of the Carnegie Middle East Center in Beirut, Lebanon between 2006 and 2013.  From 1999 to 2006, he was director of the Fares Foundation and in 1989 founded and directed the Lebanese Center for Policy Studies, Lebanon's leading public policy think tank.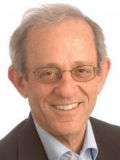 Daniel Serwer (Moderator)
Professor of Conflict Management and Senior Fellow at the Center for Transatlantic Relations,Johns Hopkins SAIS, and Fellow, The Middle East Institute
Daniel Serwer is a senior research professor of conflict management and senior fellow at the Center for Transatlantic Relations at the Johns Hopkins School of Advanced International Studies, as well as a fellow at the Middle East Institute. Formerly vice president for Centers of Peacebuilding Innovation at the United States Institute of Peace (2009-2010), he led teams there working on rule of law, religion, economics, media, technology, security sector governance, and gender.  He was also vice president for Peace and Stability Operations at USIP (1998-2009), where he led its peacebuilding work in Iraq, Afghanistan, Sudan, and the Balkans and served as executive director of the Hamilton/Baker Iraq Study Group. Serwer has worked on preventing inter-ethnic and sectarian conflict in Iraq and has facilitated dialogue between Serbs and Albanians in the Balkans.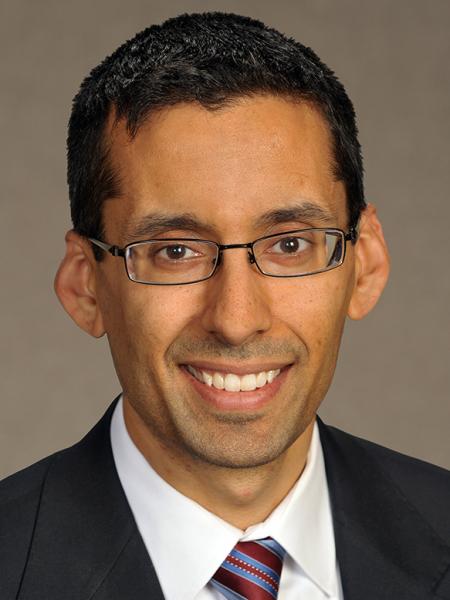 Michael Singh
Lane-Swig Senior Fellow and Managing Director, The Washington Institute for Near East Policy
Michael Singh is the managing director of the Washington Institute for Near East Policy, a nonpartisan think tank dedicated to advancing American interests in the Middle East. From 2007 to 2008, Mr. Singh was senior director for Near East and North African Affairs at the White House, and from 2005 to 2007 he was NSC staff director for several Middle Eastern countries, including Iran and Syria.  Earlier, Mr. Singh served as special assistant to Secretaries of State Colin Powell and Condoleezza Rice.  He co-chaired Governor Mitt Romney's State Department transition team in 2012, and served as a Middle East advisor to the Romney presidential campaign from 2011-2012.  Mr. Singh has served as an economics instructor at Harvard College and as an adjunct fellow the university's Belfer Center.  His writings have appeared in the Washington Post, New York Times, Wall Street Journal, Foreign Affairs, and he has been a commentator on CNN, NBC, and Fox News.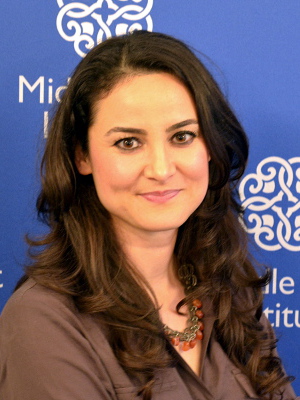 Gönül Tol
Founding Director, Center for Turkish Studies, Middle East Institute
Gönül Tol is the founding director of the Middle East Institute's Center for Turkish Studies. She is also an adjunct professor at George Washington University's Institute for Middle East Studies and authors a weekly column for the liberal Turkish daily Radikal. She previously worked at the U.S. Representative Office of the Turkish Industry and Business Association (TUSIAD) and has lectured as an adjunct professor at the College of International Security Affairs at the National Defense University. She writes extensively on Turkey-U.S. relations, Turkish domestic politics, Turkish foreign policy, and the Kurdish issue. She is a frequent media commentator on Islamist movements in Western Europe and Turkish politics. She received her Ph.D. in political science from Florida International University, where she was a graduate fellow at the Middle East Studies Center.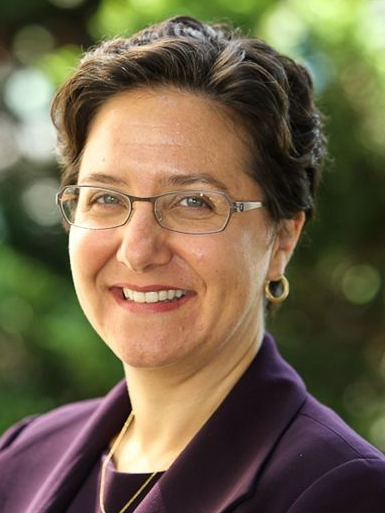 Tamara Cofman Wittes
Senior Fellow and Director, Center for Middle East Policy, The Brookings Institution
Tamara Cofman Wittes publishes frequently on the Middle East and directs the Center for Middle East Policy at Brookings. She served as deputy assistant secretary of state for Near Eastern affairs from November of 2009 to January 2012, coordinating U.S. policy on democracy and human rights in the Middle East. She oversaw the State Department's Middle East Partnership Initiative, and as deputy special coordinator for Middle East transitions was central to organizing the policy response to the Arab awakening. Before her government service, Wittes was a senior fellow at Brookings and directed the Middle East Democracy and Development Project. Wittes previously served as Middle East specialist at the U.S. Institute of Peace and director of programs at the Middle East Institute. She serves on the board of the National Democratic Institute and is a member of the Council on Foreign Relations and Women in International Security.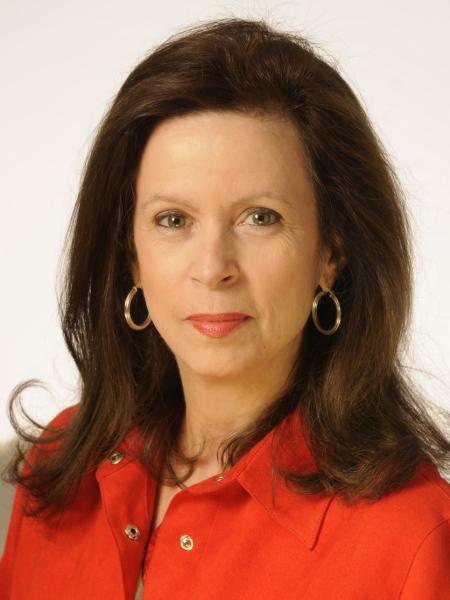 Robin Wright
Contributing Writer, The New Yorker, and Joint Fellow, U.S. Institute of Peace and the Woodrow Wilson International Center for Scholars
Robin Wright is a contributing writer to The New Yorker and a joint fellow at the U.S. Institute of Peace and the Woodrow Wilson International Center for Scholars. She reported from more than 140 countries on six continents as a diplomatic correspondent for The Washington Post. She has also written for The New York Times Magazine, TIME, The Wall Street Journal, The Los Angeles Times, and Foreign Affairs. Ms. Wright has previously been a fellow at the Brookings Institution and the Carnegie Endowment for International Peace, as well as Yale, Duke, Dartmouth, and the University of California. Wright received the U.N. Correspondents Gold Medal and the National Magazine Award for reportage from Iran in The New Yorker. Her most recent book, Rock the Casbah: Rage and Rebellion Across the Islamic World, was selected as the Best Book on International Affairs by the Overseas Press Club (Simon & Schuster, 2012).
 
---
Annual Awards Banquet
Honoring global financial thought-leader Mohamed El-Erian and art curator and artist Sheikha Hoor Al-Qasimi.
November 12
Capital Hilton Hotel
2015 Annual Conference:   Banquet  |  Conference  |  Luncheon