In Syria, conflict has paved the way for illicit groups and new elites to control territory and generate revenue. In Libya, armed groups have captured state resources and infrastructure, developing lucrative funding streams. In Iraq, a well-established shadow economy continues to enable groups such as ISIS to safeguard their amassed resources. Such developments present significant challenges for the reassertion of state authority and are likely to have a lasting impact on the political economy of the states in question.
The Middle East Institute (MEI) hosted Chatham House experts Tim Eaton, Lina Khatib, and Renad Mansour for a discussion on the collapse of central authority and its economic impacts across states in the Middle East and North Africa. MEI senior vice president for policy analysis, research, and programs Paul Salem moderated. The panel explored the development of the war economies of Syria, Libya, and Iraq, examined the commonalities and differences in the three cases, and discussed the challenges of combating the economic power of armed insurgents.
Speakers: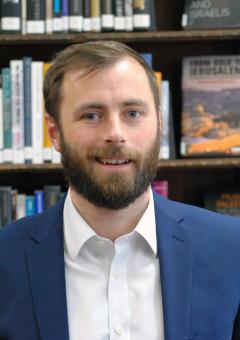 Tim Eaton
Research fellow, Middle East and North Africa program, Chatam House
Eaton was previously project manager for Chatham House's Syria and its Neighbours Policy Initiative, which aims to support a coordinated and holistic policy response to the conflict. Before joining Chatham House, he was senior projects manager for the Middle East at BBC Media Action, the BBC's international development charity. He worked across the region on projects in Iraq, Egypt, Tunisia, and Libya. An Arabic speaker, he has previously lived in Cairo and Damascus where he studied and worked for local civil society organizations. Eaton was awarded the Institute of Arab and Islamic Studies departmental scholarship to undertake his MA in Middle East politics at Exeter University.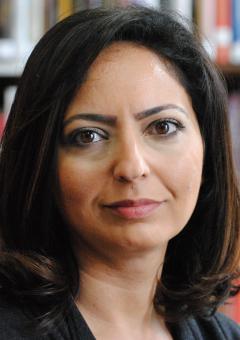 Lina Khatib
Head, Middle East and North Africa Program, Chatam House
Lina Khatib was formerly director of the Carnegie Middle East Center in Beirut and the co-founding head of the Program on Arab Reform and Democracy at Stanford University's Center on Democracy, Development, and the Rule of Law. Her research focuses on the international relations of the Middle East, Islamist groups and security, political transitions, and foreign policy, with special attention to the Syrian conflict. She is a research associate at the University of London School of Oriental aned African Studies (SOAS), was a senior research associate at the Arab Reform Initiative, and lectured at Royal Holloway, University of London. Khatib has published several books and written widely on public diplomacy, political communication, and political participation in the Middle East. She is a frequent commentator on politics and security in the Middle East and North Africa at events around the world and in the media.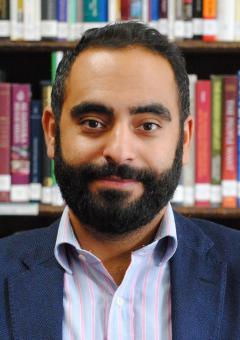 Renad Mansour
Academy fellow, Middle East and North Africa Program, Chatam House
Since 2008, Mansour has held research and teaching positions focusing on issues of comparative politics and international relations in the Middle East. His research at Chatham House explores the situation of Iraq in transition and the dilemmas posed by state-building. Prior to joining Chatham House, Mansour was an El-Erian fellow at the Carnegie Middle East Centre, where he examined Iraq, Iran, and Kurdish affairs. He is also a research fellow at the Cambridge Security Initiative based at Cambridge University, and from 2013 he held positions as lecturer of international studies and supervisor at the faculty of politics, also at Cambridge University. Mansour has been a senior research fellow at the Iraq Institute for Strategic Studies in Beirut since 2011 and was adviser to the Kurdistan Regional Government's Civil Society Ministry between 2008 and 2010.
Paul Salem, moderator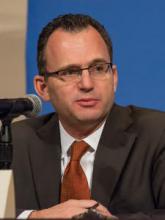 Senior vice president for policy analysis, research, and program, MEI
Paul Salem is senior vice president for policy analysis, research, and programs at The Middle East Institute. He focuses on issues of political change, transition, and conflict as well as the regional and international relations of the Middle East, with particular emphasis on the countries of the Levant and Egypt. Salem writes regularly in the Arab and Western press and has been published in numerous journals and newspapers. He is the author or editor of a number of books and reports including From Chaos to Cooperation: Toward Regional Order in the Middle East (ed. with Ross Harrison, 2017), Broken Orders: The Causes and Consequences of the Arab Uprisings (in Arabic, 2013), "The Recurring Rise and Fall of Political Islam" (CSIS, 2015), "The Middle East in 2015 and Beyond: Trends and Drivers" (MEI 2014), Bitter Legacy: Ideology and Politics in the Arab World (1994), Conflict Resolution in the Arab World (ed., 1997). Prior to joining MEI, Salem was the founding director of the Carnegie Middle East Center in Beirut, Lebanon from 2006 to 2013. From 1999 to 2006, he was director of the Fares Foundation and in 1989-1999 founded and directed the Lebanese Center for Policy Studies, Lebanon's leading public policy think tank.