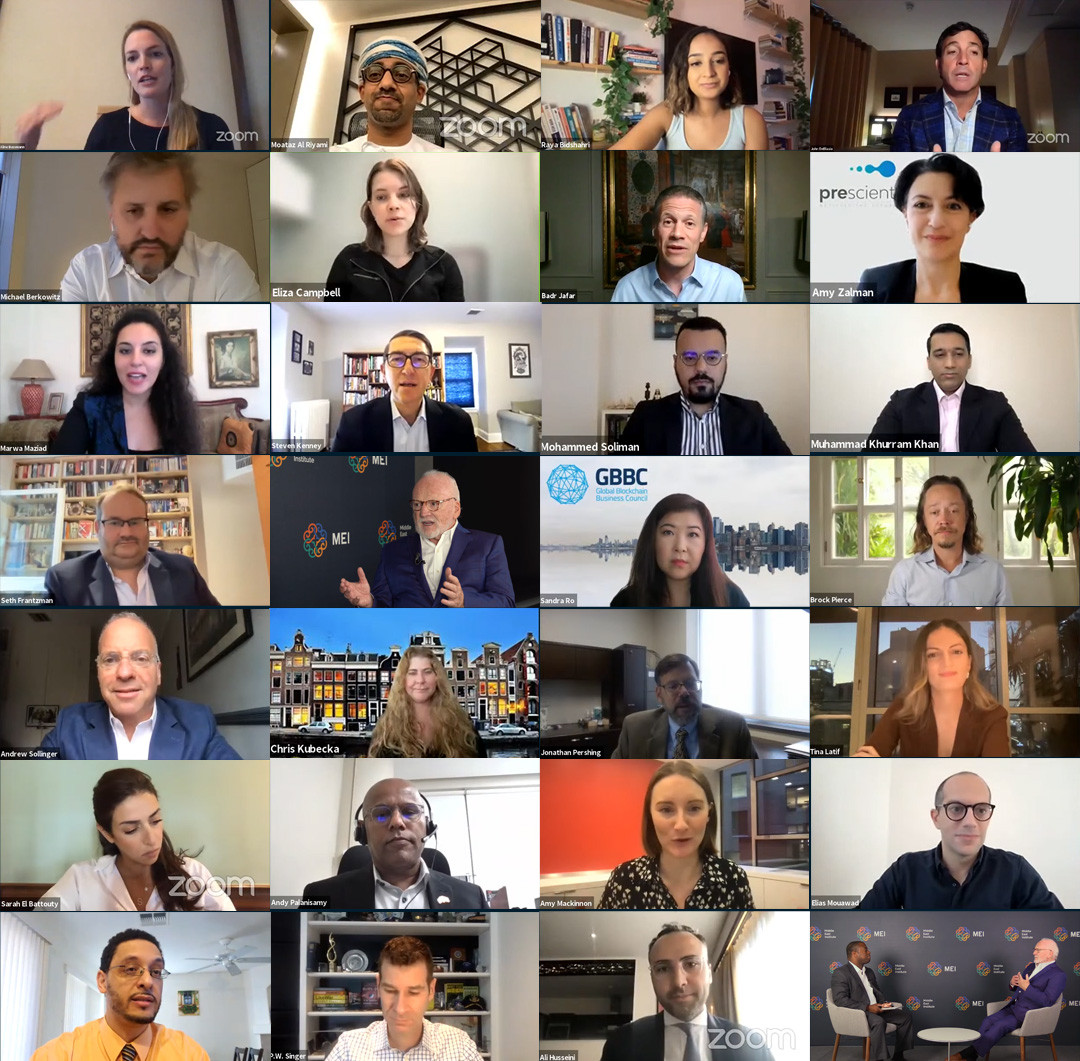 The Middle East Futures Forum is a flagship event of MEI's Strategic Foresight Initiative
---
The inaugural conference, held in October 2021, featured four days of panels and interactive events led by today's leading thinkers on the forces that will shape the region over the next 5-10 years, including in the fields of economics and finance, energy, technology, and cybersecurity. We are proud to welcome Foreign Policy magazine as media partner for this conference.
2021 Conference Recap
All video recordings available below. Speaker biographies may be found here.
---
Day 1
The New Economics
A Conversation with Richard A. Clarke
watch »
The Future of Finance and Money in MENA
watch »
Economic Diversification and Workforce Transformation
watch »
Day 2 
Day 3
Creating the Human Future
The Future of Cities
watch »
Transforming MENA through Next Generation Foresight
watch »
Fireside Chat on the Future of Philanthropy in the Middle East
watch »
Day 4 We are proud to welcome Foreign Policy as media partner for the 2021 Middle East Futures Forum.