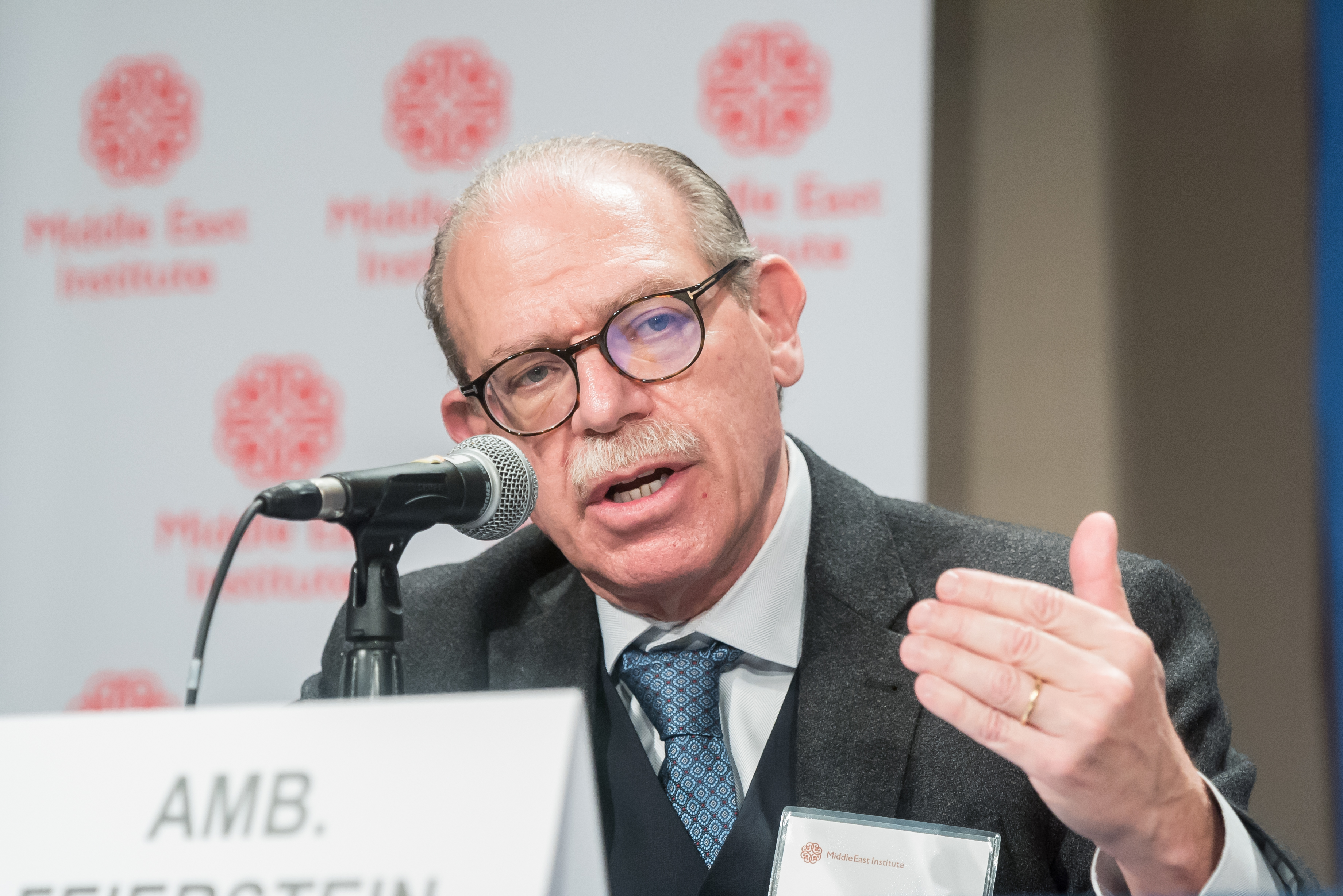 The Middle East Institute (MEI) is pleased to announce that Amb. (ret.) Gerald Feierstein has been named the Institute's senior vice president. In this capacity he will oversee MEI's policy center including its research work, government relations and public events.
"We are very lucky to have someone of Amb. Feierstein's deep government and policy experience," said MEI President Paul Salem. "He has been a great asset since joining the Institute two years ago and will play a key role in leading MEI forward in the months and years to come."
Feierstein joined MEI as director of Gulf affairs in October 2016 after a 41-year career in the U.S. Foreign Service, from which he retired with the personal rank of Career Minister. As a diplomat he served in nine overseas postings, including three tours of duty in Pakistan, as well as assignments in Saudi Arabia, Oman, Lebanon, Jerusalem, and Tunisia. In 2010, President Obama appointed Amb. Feierstein U.S. Ambassador to Yemen, where he served until 2013. From 2013 until his retirement, Amb. Feierstein was Principal Deputy Assistant Secretary of State for Near Eastern Affairs.
Since July, Feierstein had been serving as MEI's director for government relations, policy and programs, as well as continuing to direct the Gulf affairs program. He is a frequent guest on MEI's weekly podcast, Middle East Focus.