ABOUT THE DEPARTMENT
The Development Department advances the mission of the Middle East Institute through innovative and project-oriented fundraising and activities designed to build the capacity of the Institute. In the Development Department, we are currently expanding the Institute's efforts into new fundraising areas, including new approaches to social media and a Capital Campaign.  We will also train you in DonorPerfect – a valuable skill in the job market that is often required for positions in NGOs and non-profits.
Exposure to these experiences is a strong asset for any career in non-profits, political campaigns, the private sector, and many other fields.
RESPONSIBILITIES
Interns in the Development Department share responsibility for identifying potential individual, foundation, and corporate donors, cultivating relationships; and managing data and records.
Research
Identify potential sources of individual, foundation, and corporate donor support for the Middle East Institute's programs and activities. Assist in the development of new and imaginative fundraising approaches, and in preparation of proposals, letters of inquiry and project plans.
Marketing and Design 
Produce web and print materials that support the broader efforts of the Development Department, including publicizing forthcoming events, describing membership benefits, promoting the annual banquet and conference, and more.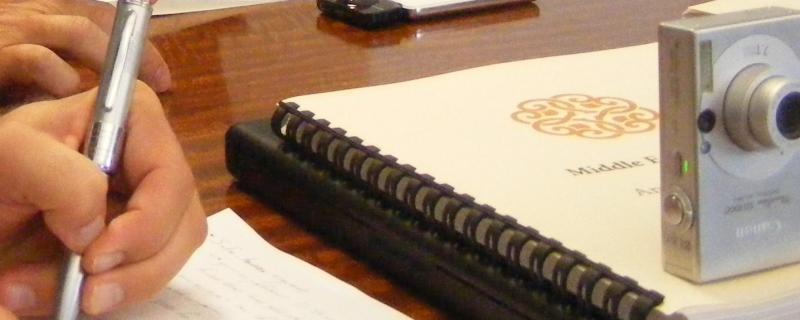 Writing
Produce correspondence, grant applications, reports, and original content for publication either in print or on the Middle East Institute's website.
Brainstorm, Strategize, and Implement
Develop and implement a strategy for individual and corporate recruitment and development. Help to build and maintain profitable, long-term fundraising relationships with donors and potential donors. Manage and update databases to record donor contact and preference information. Learn how to operate DonorPerfect, a standard contact management system in both private and non-profit sectors. Brainstorm how to generate increased income from existing sources.
---
NUMBER OF POSITIONS: 2
REQUIRED SKILLS
Strong communication skills, both oral and written
DESIRED SKILLS
Experience managing either programs or relations
Ideal candidates are creative and resourceful and should have an eye for detail
Adobe InDesign, Photoshop, and PowerPoint skills preferred
Facility with databases is a big plus