Please join the Tunisian Ambassador to the United States and four expert panelists from National Democratic Institute, International Republican Institute, Carnegie Endowment for International Peace, and the U.S. Institute of Peace for an expert, in-depth discussion of the latest September and October 2019 presidential and parliamentary elections. These landmark elections at a critical juncture in Tunisia's fragile democratic transition have been largely unnoticed in the American press, and the results have often elicited more confusion than clarity in the available coverage.
Tunisia's second democratically elected president, Kais Saied, is coming to power with a groundswell of popular support to fulfill the aspirations of the 2011 Jasmine Revolution, and parliamentary elections have demonstrated the continuing trends of anti-establishment voting and shrinking but somewhat resilient support for some establishment parties.These expert panelists, recently-returned, American election observers will bring you their fresh perspectives from the ground, including both anecdotes from their recent experiences on the ground and in-depth analysis of what this means for the future of Tunisian democracy.
Co-sponsors: 
The Middle East Institute (MEI) is pleased to sponsor this event in conjunction with the American Tunisian Association, Johns Hopkins School of Advanced International Studies, and the American Tunisian Alliance.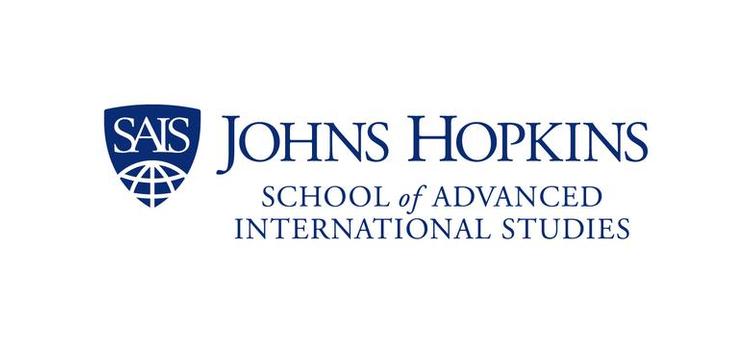 Speaker Biographies:
Ambassador Fayçal Gouia | Tunisian Ambassador to the United States
Gouia began working in government service in 1984 as the Head of the International Relations Department for the Tunisian Ministry of Women and Family Affairs. He later attended the National Defense University in the United States and the National Defense Institute in Tunis. Gouia began his work in Tunisia's Washington D.C. Embassy as a culture a press counselor. In 2001, he returned to Tunis to head the American Department in the Ministry of Foreign Affairs. In 2014, he was named Secretary of State for Foreign Affairs until he assumed his current position as the Tunisian Ambassador to the United States. 
Jeffrey England | Deputy Regional Director of Middle East and North Africa division, National Democratic Institute
England served as NDI's Resident Country Director for Morocco and Algeria, and was the Institute's representative for the Maghreb North Africa until offices opened in Tunisia and Libya in mid-2011. Prior to assuming his post in Morocco in 2009, Mr. England spent four years managing the Institute's Maghreb portfolio from Washington, D.C. During that time, he helped direct operations for NDI's Algeria office and oversaw programming expansion to include Tunisia and Libya, as well as the opening of the Institute's office in Mauritania. He also spearheaded cross-regional collaboration initiatives, including the launch of one of the first multilingual online hubs for democratic activists across the Middle East and North Africa region.
Patricia Karam | Regional Director of Middle East and North Africa division, International Republican Institute
Karam has held senior managerial positions in non-government organizations over the past 15 years. She has worked at the nexus of problem analysis, policy formulation, and effective programming aimed at social and policy change in a range of complex, conflict-ridden settings across the globe. Most recently, as MENA director at Natural Resource Governance Institute, Karam was responsible for over 30 projects in the region taking the form of research, advocacy, grant-making, technical assistance and capacity-building efforts targeted at government and non-government actors towards improving natural resource governance. Before NRGI, Karam served as deputy director of the Policymakers/Civil Society Unit at International Center for Transitional Justice, where she designed and oversaw multilingual educational and training, transitional justice-focused programs, including intensive courses focused on truth-seeking and memorialization.
Sarah Yerkes | Middle East Fellow, Carnegie Endowment for International Peace
Sarah Yerkes is a fellow in Carnegie's Middle East Program, where her research focuses on Tunisia's political, economic, and security developments as well as state-society relations in the Middle East and North Africa.  She has been a visiting fellow at the Brookings Institution and a Council on Foreign Relations international affairs fellow and has taught in the Security Studies Program at Georgetown University and at the Elliott School of International Affairs at the George Washington University.Yerkes is a former member of the State Department's policy planning staff, where she focused on North Africa. Previously, she was a foreign affairs officer in the State's Department's Office of Israel and Palestinian affairs. Yerkes also served as a geopolitical research analyst for the U.S. military's Joint Staff Strategic Plans and Policy Directorate (J5) at the Pentagon, advising the Joint Staff leadership on foreign policy and national security issues.
Thomas Hill | Senior Program Officer for North Africa, United States Institute of Peace
Thomas Hill is the senior program officer for North Africa at USIP.  He most recently served as a visiting fellow at the Brookings Institution where his research focused on reforming civilian U.S. foreign policy agencies. From 2013 to 2017, he was the senior professional staff member with the House Committee on Foreign Affairs majority staff, covering North Africa.  Previously, he was a foreign affairs officer in the Bureau of Near Eastern Affairs at the Department of State for nearly 10 years, serving in several domestic and overseas assignments. 
Photo by Jdidi Wassim/SOPA Images/LightRocket via Getty Images