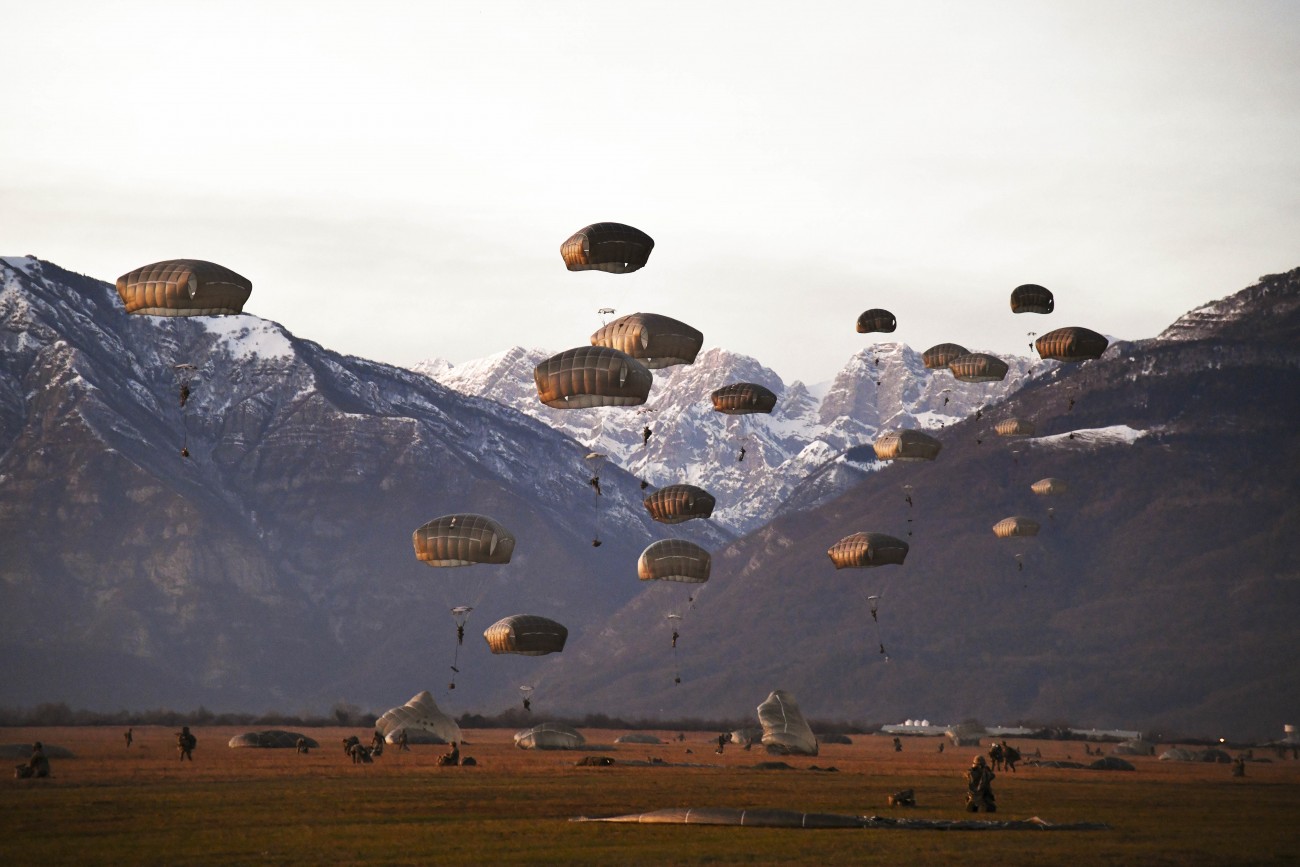 The MEI-CENTCOM Annual Conference is a flagship event of MEI's Defense and Security Program
---
It convenes top CENTCOM leadership and staff as well as some of the world's leading Middle East scholars and practitioners to discuss the challenges and opportunities facing the United States and its regional partners. Unique in the U.S. public policy and think tank communities, this two-day conference features speeches by CENTCOM leaders in addition to multiple policy-relevant panels on a range of strategic, political, military, and economic issues in the region.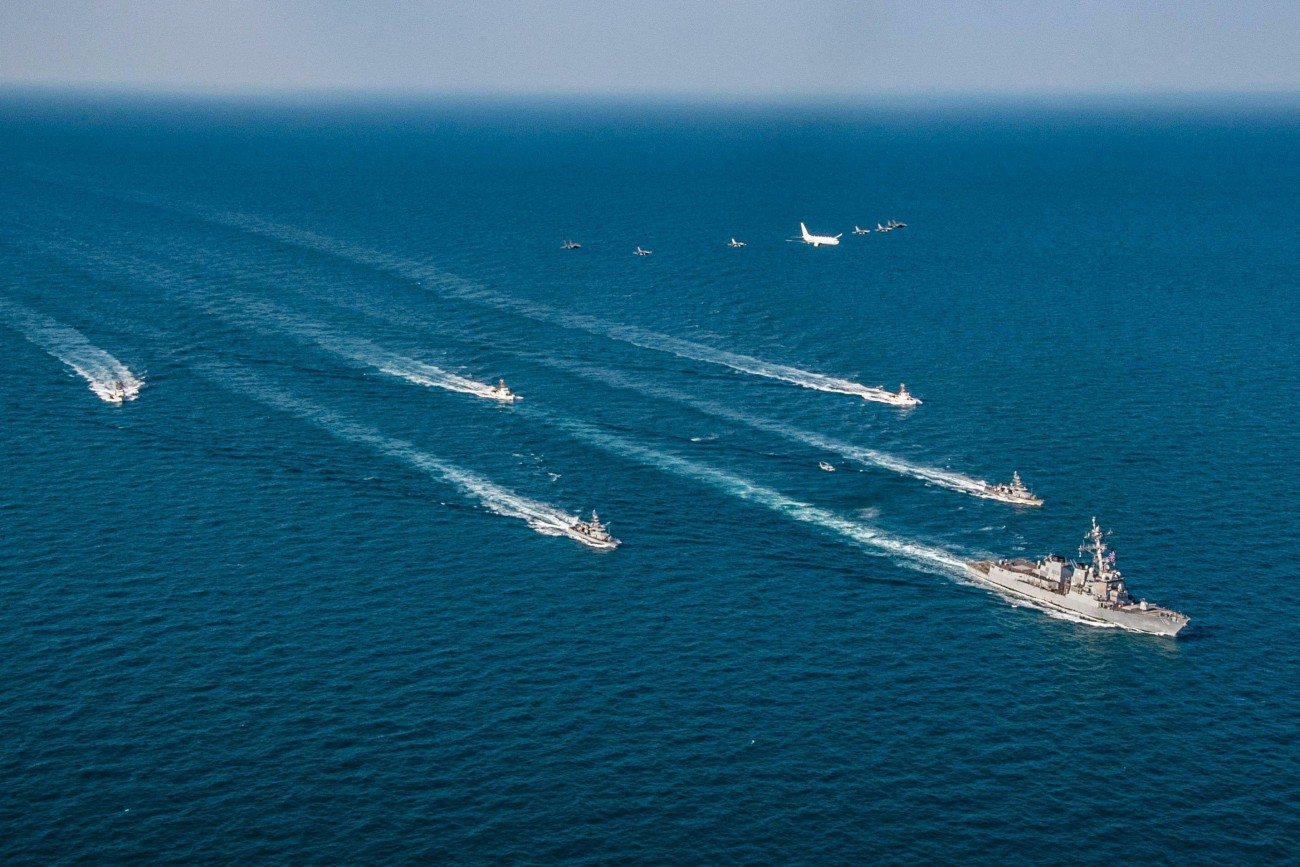 2022 Conference
---
The second MEI-CENTCOM Annual Conference on Feb 3 & 4 will feature multiple virtual panels over two days as well as a physical keynote address by CENTCOM Commander Gen. Kenneth F. McKenzie Jr. at MEI headquarters on Feb 3. Closing remarks will be issued by Vice Admiral James Malloy, CENTCOM Deputy Commander on Feb 4.
Please note that, except for Gen. McKenzie's keynote, attendance for the conference is by invitation only, and the sessions will be held under Chatham House Rule.
Day 1 Agenda
February 3, 2022
---
9:00 – 9:15am
Introductory Remarks and Overview
Bilal Y. Saab Senior Fellow and Director, Defense and Security Program, MEI
10:20 – 11:20am
U.S. Middle East Policy after the Afghanistan Withdrawal
Amb. Paula Dobriansky Senior Fellow, Harvard University JFK Belfer Center for Science & International Affairs; Board of Governors, MEI
Paul Salem President, MEI
Michael Yaffe Vice President, Middle East and North Africa Center, United States Institute of Peace
Deborah Amos (moderator) Reporter, NPR
11:25 am – 12:25 pm
China and Russia in the Middle East
Jon B. Alterman Senior Vice President, Zbigniew Brzezinski Chair in Global Security and Geostrategy, and Director, Middle East Program, Center for Strategic and International Studies
Olga Oliker Program Director, Europe and Central Asia, International Crisis Group
Nadege Rolland Senior Fellow, The National Bureau of Asian Research
Brian Katulis (moderator) Vice President for Policy, MEI
12:30 – 1:30 pm
Iran: Alternative Scenarios
Kenneth M. Pollack Resident Scholar, American Enterprise Institute
Dennis Ross William Davidson Distinguished Fellow, Washington Institute for Near East Policy
Kori Schake Senior Fellow and Director of Foreign and Defense Policy Studies
American Enterprise Institute
Karen DeYoung (moderator) Associate Editor and Senior National Security Correspondent, The Washington Post
1:45 – 3:00pm
Keynote Address
General Kenneth F. McKenzie, Jr. Commander, U.S. Central Command
Amb. (ret.) Gerald Feierstein (moderator) Senior Vice President, MEI
Day 2 Agenda
February 4, 2022
---
9:00 – 10:00 am
Leveraging the Abraham Accords: U.S.-Arab-Israeli Security Cooperation
Karen Gibson Nonresident Senior Fellow, Defense and Security Program, MEI
Michael Patrick Mulroy Nonresident Senior Fellow and Co-Director of the Yemen Steering Initiative, MEI
Bilal Y. Saab Senior Fellow and Director, Defense and Security Program, MEI
Missy Ryan (moderator) Reporter, The Washington Post
10:05 – 11:05 am
The Proliferation of Destabilizing Technologies in the Middle East
Lt. Col. Katie Crombe Director of Strategy and Plans, U.S. Special Operations Command Central and Nonresident Scholar, MEI
Andrew Milburn Nonresident Senior Fellow, MEI, and author of "When the Tempest Gathers"
Lt. Gen. (ret.) Michael K. Nagata Distinguished Senior Fellow on National Security, MEI
Alexander Ward (moderator) National Security Reporter, Politico
11:10am – 12:10 pm
The Future of Afghanistan and Global Jihadism
Shanthie Mariet D'Souza Non-resident Scholar, MEI
Bruce Hoffman Shelby Cullom and Kathryn W. Davis Senior Fellow for Counterterrorism and Homeland Security, Council on Foreign Relations 
Marvin G. Weinbaum Director, Afghanistan and Pakistan Studies, MEI
Joyce Karam (moderator) Senior Correspondent, The National
12:15-1:15 pm
Closing Remarks
Vice Admiral James Malloy Deputy Commander, U.S. Central Command
Bilal Y. Saab (moderator) Senior Fellow and Director, Defense and Security Program, MEI