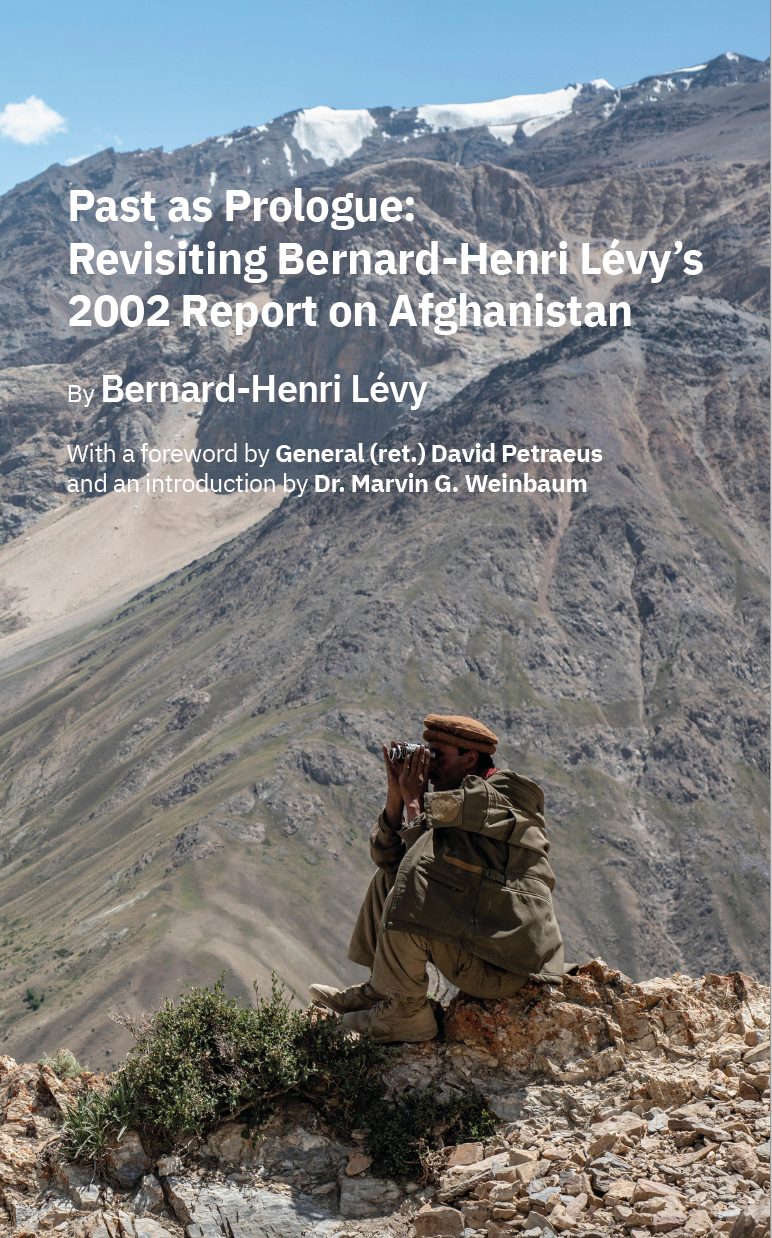 Nearly 20 years ago, following the attacks of 9/11, the United States freed Afghanistan from Taliban control, opening a new chapter in the history of the country after years of civil war and repressive rule. It was a time of great challenges, but also one of hope, as Afghanistan's people looked toward a brighter future. In the midst of this transition, in spring 2002, French philosopher and human rights activist Bernard-Henri Lévy traveled to the country at the request of the French president to assess the conditions on the ground and determine how France could contribute to Afghanistan's rebirth as a nation. In the resulting report, which was both hopeful about the opportunities and clear-eyed about the challenges facing the country, Lévy pressed for France to take on a key role in areas ranging from strengthening the rule of law and women's rights to helping to restore the country's cultural heritage. Now, two decades on, as the U.S. and its international partners prepare to withdraw militarily from Afghanistan, it is time to revisit Lévy's report, available in English for the first time, and to reflect on what once was hoped and envisioned for the country, as well as what has happened in the years since.
 
Featuring a foreword by General (ret.) David Petraeus and an introduction by Dr. Marvin G. Weinbaum.
Details
Print Length: 230 pages
Publisher: Middle East Institute (July 2021)
ISBN: 979-8522834173
Purchase
This book is available for purchase through Amazon in paperback.

More MEI Publications
Browse other books and e-books edited and written by MEI's leading regional experts.