Over the past five years, the focus of U.S. counterterrorism strategists has remained on the Middle East, especially after the emergence of ISIS in 2014, while Islamist terrorist organizations operating in South Asia have been considered a secondary threat. However, the fact remains that South Asia is home to more Islamist terrorist organizations than any other region of the world. Al-Qaeda was born there, in Afghanistan, and ISIS has roots in the region. But at the turn of the decade both global jihadist groups are now facing major challenges and the critical question is whether they will manage to survive this period of crisis amid a severe leadership vacuum following the death of ISIS's supreme leader and caliph, Abu Bakr al-Baghdadi, and the killing of al-Qaeda heir apparent Hamza bin Laden. 
In a well-executed operation on Oct. 27, 2019, U.S. Special Forces eliminated Baghdadi, the biggest terrorist threat to U.S. national security — its public enemy number one. The operation represented the third time in 2019 that the U.S. intelligence and counterterrorism communities successfully targeted a militant leader, after the killing of Hamza bin Laden in the Afghanistan-Pakistan border area and Asim Umar, the emir of al-Qaeda in the Indian Subcontinent (AQIS), in a joint Afghan-American operation in Helmand, Afghanistan. The current situation may appear bleak for al-Qaeda and ISIS, but there are indications that a changing security situation in South Asia could provide fertile ground for a militant resurgence. 
This article aims to analyze the militant landscape of South Asia in the post-Baghdadi era and offer a perspective on future prospects for the two competing global jihadist groups in the region. 
The South Asian militant landscape
ISIS expanded into the South Asian theater shortly after its creation, the fall of Mosul, and the subsequent proclamation of its caliphate in June 2014. Prior to this, the group had parted ways with al-Qaeda after a long rift and power struggle between Baghdadi and Abu Mohammad al-Julani, the emir of Jahbat al-Nusra, which is now known as Jabhat Fatah al-Sham. The emir of al-Qaeda, Ayman al-Zawahiri, decided to favor Julani over Baghdadi, and as a result Baghdadi parted ways with al-Qaeda in 2013. 
In the South Asian theater, al-Qaeda always had an upper hand over any other militant organization, because of the long-term relationships it had established with local and regional Islamist groups under the period of Taliban rule in Afghanistan (1996-2001), during which time the Afghan Taliban allowed al-Qaeda to manage and run terrorist training camps in the country. Al-Qaeda operated scores of terrorist training camps during this period. It took over some that were already established during the Soviet-Afghan War era (1979-89), such as the al-Farooq, Derunta, and Khalid bin Walid training camps, and set up other new ones in Khost, Kandahar, Herat, Ghazni, and other provinces. Al-Qaeda trained a range of foreigners at the camps, fostering close bonds with many Islamist militant groups, especially those from Pakistan, whose existence predated the launch of the Global War on Terror in October 2001. 
When ISIS decided to open its branch for the Pakistan-Afghanistan region, known as Islamic State Khorasan Province (ISKP), it was a challenge to gain a foothold in an area already controlled by al-Qaeda and its associated groups. Despite these hurdles, ISIS managed to set up the branch shortly after announcing the caliphate. A number of Islamist militant groups previously associated with al-Qaeda — such as Tehreek-e-Khilafat Pakistan, Jundullah, Tehreek-e-Khilafat Afghanistan, the Islamic Movement of Uzbekistan, and some factions of Tehreek-e-Taliban Pakistan (TTP) — pledged allegiance to Baghdadi and joined ISKP. Some other groups such as Jamaat-ul-Ahrar and the anti-Shi'a Lashkar-e-Jhangvi also developed a working relationship with ISKP. 
Soon afterwards Afghanistan and Pakistan started to experience ISKP violence in the form of suicide attacks, assassinations, and the use of improvised explosive devices. Because of Afghanistan's already unstable security landscape due to the Afghan Taliban-led Islamist insurgency, ISKP managed to carve out some territory for itself in the eastern and northern provinces of the country. In Pakistan, the security situation at the time was improving due to the launch of a number of military and law enforcement operations. Pakistani security forces cracked down on TTP and its associates after the group massacred 149 school children in December 2014 at the Army Public School in Peshawar.
Despite this, ISKP set up sleeper cells across the country and perpetrated scores of mass casualty attacks, especially in the provinces of Sindh, Khyber Pakhtunkhwa, and Balochistan. ISKP was unable to establish itself in the same way in Afghanistan, however, because of continuous U.S. drone strikes targeting its leadership there. The first four ISKP emirs were killed in U.S. drone attacks in Afghanistan, and the group could not realize its goals of putting in place infrastructure and setting up an extensive network in the region because of the U.S. military presence. Since ISKP could not establish itself from its safe havens in Afghanistan, it remained difficult to gain a foothold in Pakistan, where military and law enforcement operations have been underway since 2014.
Nevertheless, ISKP worked to capitalize on its brand and assets: an established caliphate with a capital in Raqqa, finances, anti-Shi'a violence, a strong social media presence and propaganda machine, a logistical support base, and safe havens in Afghanistan. Despite losing four emirs and coming under attack from the Afghan Taliban and Afghan security forces, ISKP continued to carve out territory in Afghanistan and recruit militants from Afghanistan, Pakistan, Bangladesh, India, and Sri Lanka, as well as luring a sizable number of defectors from other Islamist militant groups, including the Afghan Taliban. The current emir of ISKP, Mawlawi Aslam Farooqi, is an ex-militant commander of Lashkar-e-Taiba, while previous emirs were recruited from TTP and other Afghan Taliban groups. Furthermore, after the 2019 Sri Lanka Easter bombing, ISIS announced the establishment of new branches in Pakistan and India as part of its strategy to further expand its network in South Asia. In September, the group nominated Daud Mehsud, a former Karachi police officer, as the first emir of the Pakistan province. 
The death of Baghdadi appeared to be a big loss for ISIS's ambitions across the three continents where it is active, but it is also evident that, prior to his death, ISIS was set to expand its base of operations, at least in South Asia, and the creation of the two new branches was clear proof of this. Nonetheless, the loss of its leader so soon after the fall of its caliphate, which once extended across an area almost the size of the United Kingdom, was a moment of great distress for the group. However, after the collapse of the caliphate, no substantial efforts were made by U.S. forces, their Kurdish allies the Syrian Democratic Forces, Russia, Turkey, Iran, or any other stakeholders in ISIS's defeat, to consolidate their gains; as a result, it has since been predicted that an ISIS resurgence is quite likely. 
Moreover, there are still an estimated 20,000 to 30,000 ISIS militants scattered across Iraq and Syria, and they could regroup should the opportunity arise amid a changing security landscape. In Afghanistan, their numbers are estimated at around 5,000-6,000, and they retain bases in the eastern and northern provinces. Another advantage is the rich jihadi landscape of Pakistan, where a plethora of jihadi organizations of all sorts — local, regional, sectarian, global, and glocal — are operating and perpetrating a wide range of terrorist attacks. ISIS only struggled to establish itself in the region due to the Khorasan branch's leadership losses to U.S. drone strikes and special operations; now, with the U.S. likely to withdraw its forces from Afghanistan in the near future, ISIS will have an environment conducive to spreading its tentacles across the region. The recent surrender of at least 300 ISKP fighters and their families to Afghan security forces appears to have been a major setback for the group, but ISKP nevertheless looks poised to survive despite the losses.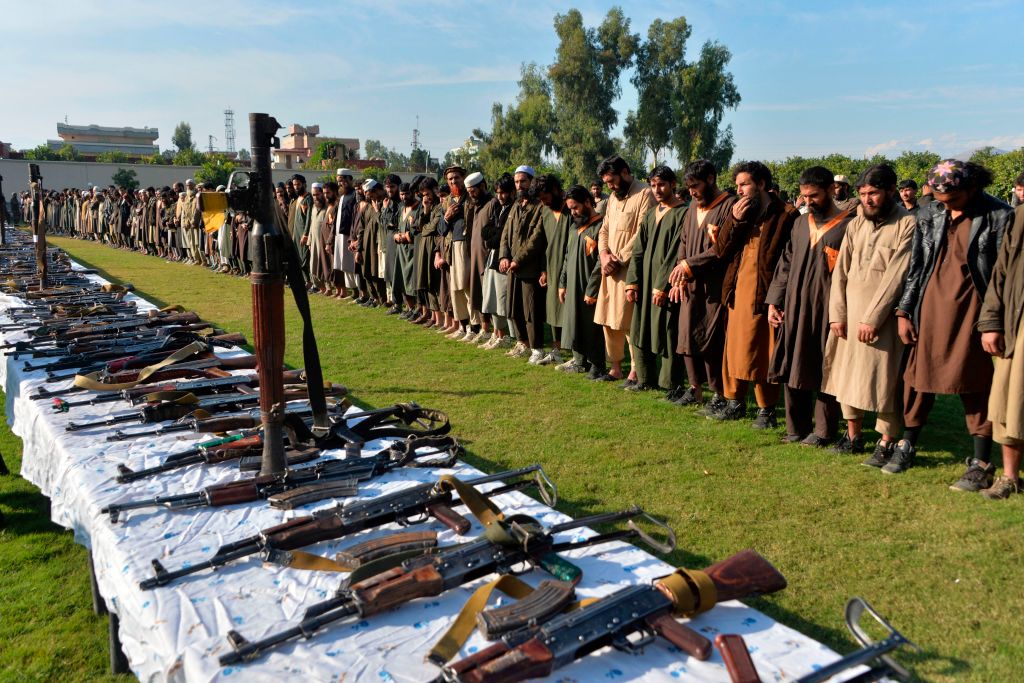 Prospects for al-Qaeda
In 2016, terrorism expert Bruce Hoffman predicted a possible merger between ISIS and al-Qaeda, at a time when ISIS was reaching its zenith: its associated cells and lone wolves were perpetrating acts of terrorism in Western Europe and North America and the caliphate was expanding by leaps and bounds. But now, as 2020 begins, with both al-Qaeda and ISIS suffering at the hands of U.S. counterterrorism operations, the Hoffman prophecy seems like it may come to fruition. In March 2018, Hoffman claimed that al-Qaeda still had 40,000 fighters in Asia and Africa involved in different conflicts, such as in Syria (10,000-20,000), Egypt (1,000), South Asia (1,100), Yemen (4,000), Somalia (7,000-9,000), Libya (5,000), and other African countries (4,000).
Both global jihadist groups are essentially the same in terms of their ambitions and Salafi-jihadi ideology and worldview. Their differences have been strategic or personal rather than ideological, be it the Baghdadi-Julani personality clashes or Zawahiri's indifferent attitude toward Baghdadi. With Julani already having parted ways with al-Qaeda, and Baghdadi dead, there is considerable potential for negotiations between the two groups with the aim of resolving their differences and coming to terms. 
For such an alliance to be possible, al-Qaeda, which has its core operations in South Asia, would have to play the main role. The group has not been the same since the death of Osama bin Laden, but it would nevertheless be the one to call the shots in this scenario. 
That said, al-Qaeda has been substantially weakened. Its primary backer, the TTP, and other associated groups, have been targeted by consecutive security operations in the tribal areas of Pakistan, and most militants have moved to Afghanistan — and some have even joined ISKP after arriving there. Al-Qaeda sleeper cells in Pakistani cities have also been broken up in law enforcement raids over past five years. Some important al-Qaeda leaders in the AQIS branch have either been arrested or killed in counterterrorism operations. Most important among them was the AQIS emir in Sindh Province, Umar Jalal Chandio, AKA Kathio, who was apprehended in Karachi in November 2018. Al-Qaeda-linked, self-proclaimed Islamist terrorist groups such as Ansarul Sharia Pakistan and Jamaat Ghazwa tul Hind in India have also been shattered because of the killings of their core leadership in security operations in both Pakistan and India. 
In view of the situation, a weakened al-Qaeda has left the group with few options, namely: survive with its existing setup and wait for the U.S. withdrawal from Afghanistan and an ensuing Afghan Taliban takeover of Kabul, or finally join hands with ISIS and develop at least a working relationship. It is pertinent to note here that ISKP has forged some deals with its bête noire, the Afghan Taliban, on a case-by-case basis in different Afghan provinces, where the two had previously fought after the rise of ISKP in 2014 and its subsequent expansion. 
The prospects for a potential al-Qaeda comeback would increase if it were to ally with ISIS and shift some of its remaining fighters from the Levant and Africa to South Asia. Islamist militants from more than 100 countries had travelled to Iraq and Syria to serve as foot soldiers for ISIS. Now, many of these fighters are facing difficulties trying to return to their countries of origin, and all face a possible hostile environment or prosecution. 
Foreign fighters stuck in Syria may find Afghanistan a safer refuge given the current security environment. Furthermore, al-Qaeda badly needs skilled and battle-hardened militants to resume its activities in South Asia. Most of its seasoned fighters there have been killed in drone strikes over the past 12 years since the Obama administration adopted its drone campaign as part of its counterterrorism operations against al-Qaeda and TTP in Pakistan and Afghanistan. Despite its severe losses in Iraq and Syria, ISIS still retains a number of hardcore militants in its ranks, and some of them could be shifted to Afghanistan and Pakistan to resume terrorist strikes. ISIS's rudimentary infrastructure already in place in Nangarhar, other eastern provinces of Afghanistan, and other ungoverned territories in the Afghanistan-Pakistan border area could provide a safe haven for these battle-tested militants.
The TTP factor
Many of the ISKP commanders and rank-and-file members were formerly part of the TTP, the most lethal Islamist terrorist group in Pakistan, operating in all four provinces and tribal regions. The TTP has claimed most terrorist attacks in Pakistan since its inception in 2007. It is not a monolithic organization, but rather comprises at least 42 factions with a central shura. After putting up stiff resistance to military operations in 2014 and 2015, TTP leadership retreated to Afghanistan's eastern provinces, where they found a number of territories, such as Nangarhar and Loya Paktia, where they could operate freely. The Afghan Taliban and Afghan security forces could not inflict much damage on the group, but U.S. forces launched a number of debilitating drone strikes, including one in 2018 that killed its emir, Maulana Fazlullah. While the TTP was operating in the Pakistan-Afghanistan border region, a good number of its commanders and militants pledged allegiance to ISKP, as this coincided with ISIS's proclamation of the caliphate and seizure of large swathes of territory in Iraq and Syria. Some of the TTP's most seasoned commanders joined ISKP, including Fazlullah spokesperson Shahidullah Shahid, Kurram Agency chief Hafiz Quran Dolat, Khyber Agency chief Gul Zaman, Peshawar chief Mufti Hassan, Hangu chief Khalid Mansoor, and former Orakzai Agency commander Hafiz Saeed Khan, who went on to head ISKP until he was killed in a U.S. drone strike in 2016. 
It is important to note that a number of militants and commanders from other Islamist terrorist organizations operating in Pakistan and Afghanistan also pledged allegiance to ISKP, but the TTP comprised the lion's share of the branch. Defections from the TTP played a pivotal role in the sudden growth of the group throughout Afghanistan and Pakistan. 
The current TTP emir, Mufti Noor Wali Mehsud, is a veteran Islamist militant, seasoned writer, and both a mufti and a mujahid in jihadist terms. Mehsud is also a unifier. In his 700-page book Inqilab-e-Mehsud, he emphasizes the need to unify of all mujahedeen groups in Pakistan and Afghanistan. Moreover, he has proved himself in deeds as well as words: After assuming leadership of the TTP, he immediately convinced all TTP factions to stop their infighting. He is also pro-al-Qaeda and was not involved in any clashes with ISKP, even though many TTP commanders have joined ISKP. With the possibility of U.S. forces leaving Afghanistan in the near future and the presence of both ISKP and TTP operating in the same region, the two groups could join hands, which would certainly give ISIS a solid footing for a resurgence. 
Conclusion 
The death of Baghdadi was without a doubt a devastating blow for ISIS, but it is unlikely to affect the organization's longer-term development in South Asia, primarily because the prevailing rich jihadi landscape and changing security situation in the region could very well provide an avenue for its resurgence. The operation may have had a major impact on ISIS's morale, but in view of the projections of the group's possible resurgence and the ascendance of its new emir, Abu Ibrahim al-Hashimi al-Quraishi — a seasoned and able leader of Qureshi-Hashimi descent — the setback may not ultimately hinder its future prospects in South Asia and the Levant. Particularly in South Asia, ISIS will benefit from the plethora of Islamist militant organizations operating there on a large scale, and ISIS has already managed to recruit militants from other groups. It is safe to say that ISIS is certainly weakened, but not completely down and out. There will likely be internal shifts on the jihadi platform, which may take a new shape in which al-Qaeda plays a growing part. From a security perspective, it seems quite likely that the two major global jihadi terrorist groups will inch closer to each other, in light of changes to the security dynamics and their depleting resources. 
Farhan Zahid writes on counter-terrorism, al-Qaeda, Pakistani al-Qaeda-linked groups, ISIS, Islamist violent non-state actors in Pakistan, jihadi ideologies, and the Afghan Taliban. He earned his PhD in Terrorism Studies from Vrije University Brussels (VUB) in Brussels, Belgium. The views expressed in this article are his own.
Photo by OMAR HAJ KADOUR/AFP via Getty Images
---
The Middle East Institute (MEI) is an independent, non-partisan, non-for-profit, educational organization. It does not engage in advocacy and its scholars' opinions are their own. MEI welcomes financial donations, but retains sole editorial control over its work and its publications reflect only the authors' views. For a listing of MEI donors, please click here.