In this week's Monday Briefing MEI experts provide analysis on recent and upcoming events including Turkish President Erdogan's trip to Russia tomorrow, Iranian President Rouhani's upcoming meeting with President Putin in Baku, the ongoing battle for Aleppo, strains in U.S.-Pakistan relations over the Haqqani Network, and what's next for Tunisia's political transition following the vote of no confidence in the current government.
Erdogan and Putin to Hold Landmark Meeting
W. Robert Pearson, MEI Scholar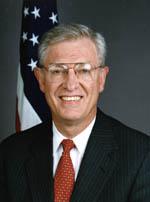 President Recep Tayyip Erdogan will visit St. Petersburg Tuesday, opening the door for a significant improvement in Turkish-Russian relations. The last eight months have seen a dangerous stand-off with Russia switch to a warm embrace. Important security and economic issues are now in play that will expand both countries' maneuvering room on the international stage.
President Vladimir Putin has one principal aim for the visit: to weaken NATO and U.S. influence specifically, and more broadly Europe. His secondary purpose will be to strengthen economic ties with Turkey, especially in the energy sector. Success on his security aim would further ena-ble his manipulation of Western problems on his periphery—Georgia (2008), Ukraine (2014), Syria (2015) and the Baltics (2016).
Erdogan also has important options. He has been deeply frustrated with the United States over Syria—President Bashar al-Assad's removal, the Kurds, no-fly zones, chemical weapons redline, and U.S.-Russian negotiations. He will use the visit to leverage Washington and broaden the Syrian dialogue with Russia. He also wants Turkey, with few domestic energy sources, to become a hub for transport of the massive oil and gas holdings in nearby countries.
The Turkey-Russia relationship has, however, limitations. Moscow will not slow its efforts to expand of near-abroad influence because of Ankara, while Turkey will resist any strategic dependency on Russia. Secretary John Kerry will visit Ankara two weeks after the Moscow trip, which may be the most important set of U.S.-Turkey talks during the Obama presidency.
 
Rouhani, Putin in Baku for Trilateral Summit
Alex Vatanka, Senior Fellow
Monday's Azerbaijan-Iran-Russia trilateral summit in Baku is expected to catapult a handful of key pan-regional issues. The North-South Corridor project tops the list. This land-based trade route—designed to enable cargo to travel from India to Russia via Iran and Azerbaijan—is an ambitious plan to avoid the sea-based Suez Canal trade route and cut transportation costs by about 40 percent. The project would make both India and Russia stakeholders in Iran as a critical transit state.
Tehran sees both commercial and geopolitical benefits in the project, as it has long lamented its exclusion from key regional transportation projects. In Baku, Iranian and Russian leaders will also want to publicly celebrate the notion of closer ties, which is undoubtedly partly aimed at the West. Amongst other points under discussion, Tehran is keen to buy more Russian military hardware and for Moscow to build additional nuclear reactors in Iran. President Vladimir Putin has also spoken of establishing a free-trade zone between Iran and the Moscow-led Eurasian Economic Union, which would represent the single biggest step in integrating Iran's economy.
However, despite the fanfare, Iranian-Russian relations are unlikely to alter radically in the short term. The two states are still basically rivals as energy exporters and in Tehran there is still much doubt about the degree of common cause with Moscow over such issues as the Syrian civil war or oil policy in the long term. Iran's President Hassan Rouhani sees Russia as an important player and is genuinely interested in closer ties. However, his team does not see Moscow alone as being able to meet Iran's economic and investment needs. Russian-Iranian ties are no doubt warmer today than at any point since the mid-1990s, but it is premature to speak of the emergence of an alliance as the Baku summit is being depicted.
 
Aleppo—The Mother of All Battles
Charles Lister, Senior Fellow
Against all odds, more than two-dozen Syrian armed opposition groups broke the siege of eastern Aleppo on August 6, after a week-long offensive. Shortly thereafter, opposition forces drove a convoy of trucks into the city, delivering the first food supplies to the area in weeks. The Islamist Jaish al-Fateh alliance, which spearheaded several of the operation's key axes, has now announced its intent to recapture the entirety of Aleppo city.
In response to the losses, Syrian and Russian aircraft have pummeled opposition-controlled areas across Idlib and Aleppo with hundreds of airstrikes. Late Sunday, populated areas of Idlib city were showered with Russian RBK-500 cluster munitions containing the incendiary chemical thermite—the hottest burning substance known to mankind.
The battle for Aleppo is arguably the most emotive and strategic of any across Syria. Its fate will continue to define the trajectory of Syria's nationwide conflict as well as the viability of any ongoing or future political process. Although an opposition conquest of the whole city appears highly unlikely, breaking the siege has sent a powerful message of opposition indefatigability. The prominent role of the newly rebranded "Jabhat Fateh al-Sham" will also further entrench what remains a de facto al-Qaeda 'wolf in sheep's clothing' within the broader opposition milieu.
Turkey provided substantial support to a number of groups involved in the offensive, underlining that it clearly still backs armed opposition to Bashar al-Assad. Two groups involved confirmed to this author that they had also—for the first time—received American-made weaponry normally reserved only for anti-ISIS forces. Nevertheless, escalation in Aleppo also further undermines the Obama administration's proposal for cooperation with Russia. Were both countries to announce coordinated action against Jabhat Fateh al-Sham tomorrow, we would unfortunately be offering the group opposition-wide sympathy and support on a silver plate.
 
The U.S. Gets Tough with Pakistan
Marvin G. Weinbaum, Director of the Center for Pakistan Studies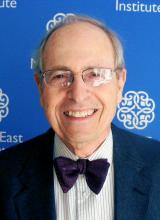 Last week, U.S. Defense Secretary Ash Carter let it be known that the United States was suspending payment of $300 million to Pakistan's military for failure to close down operations of the Haqqani Network (H.N.), arguably the boldest and most disciplined of several Afghan insurgent groups. Funds that since 2001 have come to roughly $14 billion were a virtual blank check to the Pakistan military intended to strengthen its capacity and incentive to suppress militant extremist groups that are the targets of counter-insurgency and counter-terrorism efforts in Afghanistan and Pakistan.
After many years of calling on the Pakistanis to do more to curb the activities of the Afghan Taliban, and especially the Haqqanis, the Pakistani army finally launched two years ago a military operation called Zarb-e-Azb in a tribal area containing the H.N.'s stronghold. But while the army managed to eject Pakistan's own Taliban insurgents and foreign militants—only for many to find refuge inside Afghanistan—Pakistan's army effectively gave a pass to the H.N.
Pakistan has once again demonstrated, despite strong claims to the contrary, a policy of differentiating between those terrorists deemed to be good and bad. The civilian government explains the reluctance to put the H.N. out of business as a fear of the group's joining forces with Pakistan's anti-state militants. But it also underscores a continued belief among military strategists that the H.N. can serve as a trusted surrogate defending Pakistan's interests in the event of a fragmenting Afghanistan.
 
Tunisia's Shaky Political Transition
Mabrouka M'Barek, MEI Scholar
Tunisia has entered, once again, a political transition following the parliament vote of no confidence against Habib Essid's government on August 1. The exiting government will be the acting interim executive until the vote of a newly formed government, which will be presented by Youssef Chahed from Nidaa Tounes, the presumptive head of government named by President Beji Caid Essebsi hours after the no confidence vote. The interim government is restricted to run the current state of affairs and is not permitted to make new engagements or proceed to new nominations in the administration. Essid's interim government is, however, allowed to take measures pertinent to the state of emergency, which was recently extended.
According to the constitution, the president is required to proceed to consultations with the party or coalition with the majority of seats in parliament to name a head of government. Since earlier this year, the Islamist Ennahda has the majority since Nidaa Tounes split into two factions due to an internal clash between the son's president, Hafedh Essebsi, and Mohsen Marzouk, the president's former political advisor. Ennahda rushed to organize a consultative assembly in regard to Chahed's nomination on the day of the president's official announcement, indicating that the nomination was made without prior consultation and anti-constitutional.
Chahed, a 41-year-old agro-engineer and key member of the president's close entourage, is expected to present his government in the coming days. However, fears that his government is in fact piloted by the presidency, and ongoing conflicts within Nidaa Tounes party might delay the transition. If the government fails repeatedly to receive the necessary vote, the parliament could be dissolved. It goes without saying that the political stakes are high and Ennahda has a lot of leverage in hand.