In this week's Monday Briefing, MEI experts Herman Franssen, Charles Lister, W. Robert Pearson, and Marvin G. Weinbaum provide analysis on recent and upcoming events including OPEC's agreement to reduce oil output, the continuing offensive in Aleppo, Erdogan's increasing executive powers, and deteriorating relations between Pakistan and India.
OPEC Deal a Win for Iran
Herman Franssen, MEI Scholar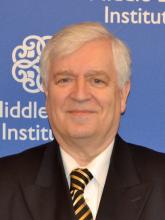 Against all odds, OPEC reached an agreement to cut oil production by 1.2 million b/d on November 30, a modest step which, if implemented, will contribute toward rebalancing of global oil demand and supply in the first half of 2017. Eighty percent of the agreed production cuts will come from the G.C.C. and Iraq; Iran will be allowed a small increase, and Libya and Nigeria have been exempted from any production cuts. For internal political reasons, Iran had to be seen as receiving recognition for its policy to allow production to rise to pre-sanctions levels.
Until last week's OPEC agreement, Saudi Arabia had refused to agree with Iran's position and demanded that Iran accept a proportionate cut in output. In Tehran, the OPEC decision is seen as an Iranian victory over its G.C.C. rivals. While G.C.C. members will dispute this interpretation, it is clear that Iran and Iraq have strengthened their position within OPEC. The agreement is valid for six months and is contingent on non-OPEC oil exporters jointly reducing their output by 600,000 b/d.
Russia is expected to contribute half of the agreed 600,000 b/d non-OPEC production cuts with Oman, Azerbaijan and Kazakhstan together sharing the other half. The key to the success of the OPEC and non-OPEC agreements on production cuts will be on implementation of the agreements. As for non-OPEC, if Russia actually cuts production by the agreed 300,000 b/d, it will be a first. The Russians have historically failed to cut oil production in response to requests from OPEC.
Aleppo Offensive Continues
Charles Lister, Senior Fellow
In two weeks, the Assad regime and its various backers have retaken at least 50 percent of opposition-controlled eastern Aleppo. Human rights monitors stopped counting the city's death toll on November 25, when it reached 508—over 50 people a day. The rate of killing has continued since, with heavy Russian bombing now expanding to neighboring Idlib governorate, where over 50 people were killed on Sunday. On December 1, a concerted shelling barrage on the city's Jub al-Qubba district killed over 45 displaced civilians, mostly women and children still carrying their backpacks and suitcases.
Looking back to shaping operations that preceded the ground offensive on Aleppo, Human Rights Watch has now accused the Assad regime and Russia of a month of war crimes committed between September-October. Faced by this reality, the world has remained virtually silent. Representatives of Aleppo's armed opposition met secretly with Russian officials in Ankara on Monday and according to one source in the room, the talks made "some progress." However, Russia's offer of full aid access and a transfer of control of eastern Aleppo to an opposition civil council in exchange for the full withdrawal of al-Qaeda-linked militants and a full cease-fire was reversed several days later. On Sunday, Russia insisted on a withdrawal of all of mainstream opposition fighters, as well as the identification and surrender of all al-Qaeda members.
In a last gasp attempt to rescue the talks and to plan a second round of Russia-opposition negotiations, Turkey convened a secret meeting with Russia late on Sunday. According to multiple members of the opposition delegation however, no new talks were planned. Should war trump talks, Aleppo will fall; extremism will flourish; and Syria's war will enter a new, dangerous and likely intractable phase.
Erdogan to Receive More Powers from Parliament
W. Robert Pearson, MEI Scholar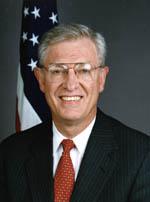 This week, Turkey's ruling Justice and Development Party (A.K.P.) will submit to parliament a proposal to create a presidential system, greatly increasing the powers of President Recep Tayyip Erdogan. Barring a surprise, passage is assured with the support of the Nationalist Movement Party. The government has stated that it is planning a referendum in early summer for the public's approval. At this point, confidence is high that the government will win popular approval for the change. With that result, the process will enshrine powers already being exercised de-facto by Erdogan.
The A.K.P. has said that its aim is to create an "executive-style" presidency like that of the United States and France. The differences with the U.S. system, however, are fundamental. Under the American constitution, the executive is only one of three branches of government with the U.S. Congress and the Supreme Court holding independent powers beyond the reach of a president. Moreover, the Supreme Court commonly exerts its constitutional independence to restrain both actions of the president and Congress. No one foresees that under the Turkish system there will be such independent and protected constitutional powers under parliamentary and judicial control. Erdogan is expected to continue to rule with unprecedented power for a Turkish president.
This change does provide the A.K.P. with powerful tools to further manage and control the course of Turkey's future. It will not heal, however, the deep divisions which have existed among the Turkish people since the A.K.P. came to power in 2002.
Don't Ignore India-Pakistan Tensions
Marvin G. Weinbaum, Director of the Center for Pakistan Studies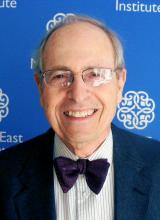 With Syria, Iraq and Iran dominating the news stream from the Middle East, the reporting of developments in Pakistan and Afghanistan has been eclipsed. Recently, however, international attention has been drawn to continuing heavy exchanges of fire along Pakistan's Kashmir frontier with India. Tensions between these countries have risen to a level not seen for more than a dozen years. It is difficult to ignore the escalating conflict that, with further terrorist attacks inside India, could escalate into a catastrophic nuclear exchange.
Any challenges to Pakistan's political stability warrant regional and global attention. The Panama Papers revelations of hidden bank accounts may have faded as an issue everywhere else, but in Pakistan they are the basis of efforts by an opposition led by Imran Khan—first in the streets and now through the courts—to bring down the Nawaz Sharif government. A pressured national leadership is one too distracted to fully follow through on pledges to crack down on militant extremists, and discussions of the military's involvement in the country's politics have been rekindled.
Pakistan also very recently drew notice because it has provided another example of the incoming American administration's awkward entry into the business of conducting foreign diplomacy. President-elect Donald Trump's reported "fantastic" praise of Prime Minister Sharif and the Pakistani people has created unrealistic expectations about an American role in resolving the Kashmir dispute. Importantly, it has placed into question whether the Washington's South Asian policy of tilting toward India will be retained under a new administration.