Summary
The collapse of ISIS's caliphate and its subsequent flight from much of its former territory has been a triumph for the anti-ISIS coalition in Iraq and Syria. However, for ISIS, expulsion from former urban strongholds is the end of one chapter and the beginning of another: the group has since rolled out a well-developed strategy to assure its future resurgence. This paper examines ISIS's actions, publications, and communications to determine its insurgency strategies and long-term organizational outlook, emphasizing sources that have been largely overlooked by forces fighting the group. 
By analyzing the strategies ISIS uses and has used in its previous incarnations, this paper argues that insurgent groups like ISIS will continue to operate within the ungoverned space along the Syria-Iraq border, and that if left unchecked, the group is likely to re-emerge.
Key Points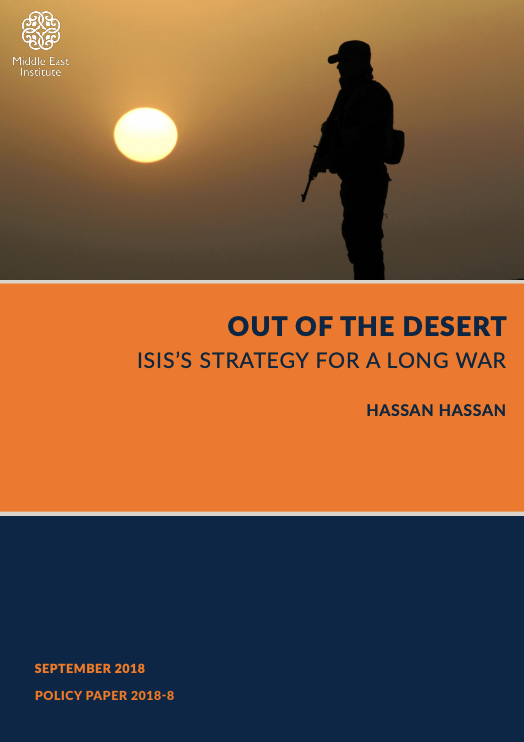 The contiguous terrain linking Iraq and Syria provides an ideal space for jihadis to endure, entrench, and emerge again.
ISIS's post-caliphate strategy is to target Sunnis that collaborate with government forces or other insurgent groups using hit-and-run tactics and targeted assassinations, using as its base desert areas.
Rural insurgency is not an afterthought for ISIS and other jihadis who are currently on the defensive. Rather, it is a strategy that they have long thought about and planned for.
Signs of ISIS recovery already appear to be emerging in areas from which the group was expelled in late 2014 and early 2015.
The group will continue to model its post-caliphate strategy on what it is convinced worked the last time it was driven underground in 2008-09.
---
The Middle East Institute (MEI) is an independent, non-partisan, non-for-profit, educational organization. It does not engage in advocacy and its scholars' opinions are their own. MEI welcomes financial donations, but retains sole editorial control over its work and its publications reflect only the authors' views. For a listing of MEI donors, please click here.