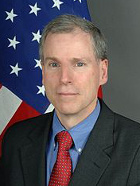 Amb. Robert Ford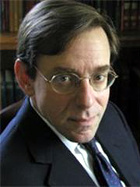 Steven Simon
(Washington, D.C.) - The Middle East Institute (MEI) is pleased to announce that Ambassador Robert Ford and Steven Simon are joining the organization as senior fellows.
"We are thrilled to welcome Robert and Steven as two extraordinarily knowledgeable additions to MEI's already sterling roster of experts and scholars," said Middle East Institute President Wendy Chamberlin. "Their unique experience will complement the Institute's mission to promote more informed discussion of Middle East policy in Washington, and beyond."
Ford and Simon will formally join the Institute in June and July, respectively.
Robert Ford recently retired from the foreign service after serving as U.S. Ambassador to Syria from 2010 to 2014, and previously as Ambassador to Algeria.  Shortly after the outbreak of Syria's civil war, Ford traveled to the city of Hama in a show of solidarity with Syrians protesting the rule of Bashar Al Assad. He subsequently worked closely with Syrian opposition forces and was instrumental in bringing them to the Geneva peace talks.
Steven Simon previously served as senior director for Middle Eastern and North African affairs at the White House from 2011 through 2012. He applied his extensive expertise on national security and terrorism as executive director of the International Institute for Strategic Studies (IISS-US) and corresponding director of IISS-Middle East. He was also previously a Hasib J. Sabbagh senior fellow in Middle Eastern Studies at the Council on Foreign Relations and an adjunct professor of security studies at Georgetown University.
For More Information
Scott Zuke, Communications Officer
202-785-1141 ext. 236