Contents:
Assassination attempt targeting Iraqi PM crosses a major red line
Randa Slim
Senior Fellow and Director of Conflict Resolution and Track II Dialogues Program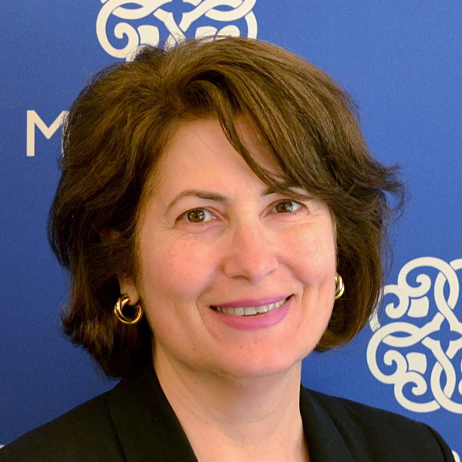 In a country that has known its fair share of violence, the Nov. 7 assassination attempt targeting Prime Minister Mustafa al-Kadhimi, which Iraqi security officials now believe to be the handiwork of Iran-backed Iraqi militias, crossed a major red line. This attack came two days after the leaders of Iran-backed Iraqi militias Asaib Ahl al-Haq (AAH) and Kataib Hezbollah (KH) and their various media channels issued threats against the prime minister and other security officials. They accused them of killing at least one protester and injuring hundreds of others, including policemen, in clashes on Nov. 5 between security forces and militia supporters staging a sit-in in Baghdad's Green Zone to protest what they claim was election fraud. Both AAH and KH performed poorly in last month's parliamentary elections and have been spinning a narrative about a vote-rigging conspiracy organized by the prime minister and his advisors. Compounding their electoral failure, the convictions of two KH operators a week earlier for the killing of protesters in Basra in January 2020 must have raised their sense of alarm that the political tide was moving irreversibly against them.
The idea that killing a sitting prime minister would reverse their sinking fortunes is a sign of their increasing desperation and complete lack of any strategic thinking. Not only have their political partners Hadi al-Amiri and Nouri al-Maliki now been forced to distance themselves, but the assassination attempt will achieve the exact opposite of their objective: to deny Prime Minister Kadhimi another term. The chances of Kadhimi returning to the PM's office have now increased to the point that it is pretty much a certainty.
There is a debate among Iraq experts of how much Tehran knew about what their Iraqi proxies were planning. Ali Shamkhani, who heads Iran's Supreme National Security Council, called the attack "sedition" and linked it to "foreign think tanks." Late on Nov. 7, Esmail Qaani, the commander of the Islamic Revolutionary Guard Corps Quds Force, arrived in Baghdad and paid a visit to the prime minister, during which he conveyed Tehran's condemnation of the attack and rejection of any attempt to undermine Iraq's stability. Iraqi sources close to the militias reported a meeting between Mr. Qaani and the Tehran-supported militia leaders, during which he repeated the message. The leaders of Lebanon's Hezbollah were also in touch with the Iraqi prime minister and said the same thing.
It is not yet clear how this will impact the negotiations among political factions about government formation. While the pre-negotiation phase has already started, political leaders have yet to engage in serious talks, awaiting the certification of the final election results. On Monday, the Independent High Electoral Commission (IHEC) announced that it has concluded its review of close to 1,436 appeals contesting the election results and forwarded its findings to the Judicial Commission for elections. Once it clears the IHEC findings, the results will be sent to the High Federal Court for ratification, after which Iraq's president, Dr. Barham Salih, will have 15 days to call for the new parliament to convene.
The assassination attempt deepens the rift between members of the Iraqi Coordination Framework, the umbrella group of Shi'a parties contesting the election's results, pitting some, like Nouri al-Maliki's State of Law, Hadi al-Amiri's Fatah, and Sayyed Ammar al-Hakim and former Prime Minister Haidar al-Abadi's State of Forces, against the Iran-backed Iraqi militias. It also weakened the case being made by the Framework about election fraud. This is good news for Muqtada al-Sadr, whose political bloc won the most parliamentary seats.
A second effect of this assassination attempt is to unlock the political stalemate that has prevailed since the announcement of the election results. The political scene among Shi'a parties had previously been divided between the winner Sadr, who wanted to form a majority government, and the Iraqi Coordination Framework, which was calling for the annulment of the elections. The situation seemed intractable and none of the parties was interested in finding a compromise. The assassination attempt will likely unlock the stalemate. Iraqis' fear of more instability following the attack will create a middle ground among the political blocs and serve as a basis from which to start negotiations. Sadr and the Iraqi Coordination Framework will eventually reach a compromise on forming a consensus government and apportioning seats among them.
While such a compromise solution will stabilize the political and security situation in the short term, it is unlikely that it will meet either the aspirations of Iraqi youth, who have been demanding a process of structural reform that undoes the old practices of government formation based on deal making among a handful of political elites advancing their own interests, or address the principal obstacle to any reform process in Iraq — and to a sustained civil peace more broadly — which is the Iran-backed Iraqi militias that still operate outside state control and feel so emboldened that they think they could even get away with assassinating a sitting prime minister.
Finally, the assassination attempt deepens the insecurity the majority of Iraqis feel living in a country where state institutions remain too weak to protect their lives and property from wanton violence perpetrated by non-state armed groups. Following the news of the assassination attempt, Iraqi tweeps commented that if the prime minister, who is the commander of the armed forces, could not protect himself from being targeted by these groups, how should they expect the state security forces to protect them.
Follow on Twitter: @rmslim
Breaking point: Controversial technology firm NSO Group blacklisted by the US
Eliza Campbell
Director, Cyber Program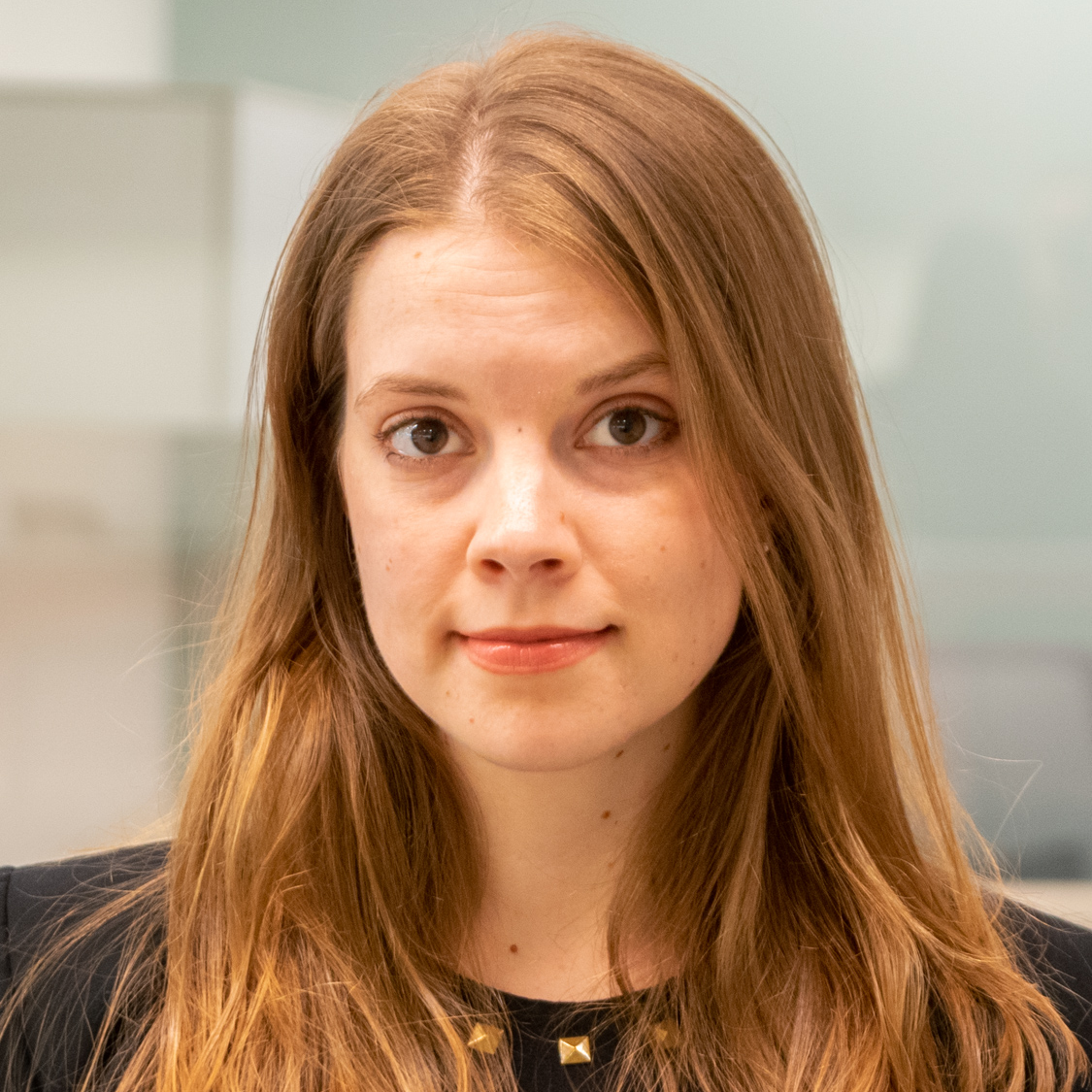 In a surprising break with exceptionally permissive U.S.-Israel relations, the Biden administration placed the controversial Israeli company NSO Group, among three others, on a blacklist for their sale of spyware to governments that "maliciously target" activists, journalists, and dissidents. NSO Group's signature product Pegasus has come under increasing fire for its alleged use by non-democratic and authoritarian governments in the Middle East and elsewhere, including in Bahrain, Saudi Arabia, and the United Arab Emirates. The product allows users to access victims' mobile phones by means of a zero-click attack, meaning that Pegasus can intercept text messages, emails, phone calls, and more without the phone's user being aware that they are under surveillance. The software has been alleged by researchers to be linked to the surveillance of hundreds of journalists in almost two dozen countries, along with close associates of murdered Saudi journalist Jamal Khashoggi and his family, as well as Princess Haya bint al-Hussein of Dubai, estranged wife of Sheikh Mohammed bin Rashid al-Maktoum, who allegedly used the Pegasus software to check in on her phone. Another Israeli technology company, Candiru, was also added to the U.S. Entity List, alongside Russian and Singaporean technology companies, all of which were alleged to manufacture products that in some way allowed customers to intercept private systems or communications or otherwise "conduct transnational repression." Candiru, which also manufactures spyware that has been alleged to be linked to use by authoritarian governments, has attracted less international scrutiny and investment than NSO, but has been linked in a Microsoft investigation to the hacking of victims in Palestine, Israel, Iran, Lebanon, Yemen, Turkey, Qatar, Saudi Arabia, and beyond. Both companies are reported to recruit heavily from Unit 8200, the signals intelligence unit of the Israel Defense Forces, helping to cement a bond between the Israeli state and its technology industry.
The decision comes after months of reporting by the Pegasus Project, a consortium of international media outlets that was provided with a leaked list of 50,000 phone numbers showing how governments around the world were alleged to have used Pegasus to surveil their own people, particularly journalists, activists, and dissidents in authoritarian or non-democratic countries. Forbidden Stories and Amnesty International added to work by dozens of civil society and human rights groups over the course of the past decade that has raised the alarm about the commercial spyware industry, which exists in a largely unregulated gray area and which is often protected from scrutiny by complex business registration and taxation practices designed to evade accountability. International leaders have called attention to the threat that the industry could provide back-door channels for repression and intimidation by governments and non-state entities around the world, and the U.S. decision echoes these fears by positioning the named companies and their products as "contrary to the national security or foreign policy interests of the United States." Although State Department representatives have made clear that there are no planned actions in relation to the governments where the named companies are based, this decision could represent a critical moment in a gradual reframing of the United States' international position on digital human rights. The U.S., which maintains an almost uncritically supportive bond with Israel and its defense and technology industries, despite the country's ongoing violations of international law, may be moving to acknowledge how unrestricted support for its allies, coupled with an increasingly crowded international defense and technology market, may be detrimental to the U.S. maintaining its international authority. Ultimately, however, the blacklisting of NSO by the U.S. is largely symbolic, at this stage, since limitations on NSO receiving U.S.-made technology imports, the most concrete implication of this decision, are not likely to hold the company back very much, especially as the Israeli government has repeatedly rejected bids to revoke the firm's export license.
The decision might be viewed as too little too late, particularly when considered in conjunction with reporting released this week showing that Palestinians affiliated with the six human rights groups recently outlawed by Israel have also, unsurprisingly, been targeted by Pegasus spyware, a charge that has been denied by the Israeli prime minister's office and Defense Ministry. Careful observers might also consider the U.S. decision alongside the Israeli military's surveillance efforts in the occupied West Bank, which have created and deployed complex systems of facial recognition, internally referred to as "Facebook for Palestinians," largely for the purpose of surveilling and controlling the occupied population. The takeaway? A largely symbolic blacklisting decision is unlikely to have lasting or permanent consequences for NSO or the spyware industry; as long as powerful financial partners and wealthy governments are willing to work with NSO and its competitors, they are likely to continue doing what they're doing. The question is: When will international observers see the abuses happening now as a warning for what might happen in the future?
Yemen and the question of leverage
Fatima Abo Alasrar
Non-Resident Scholar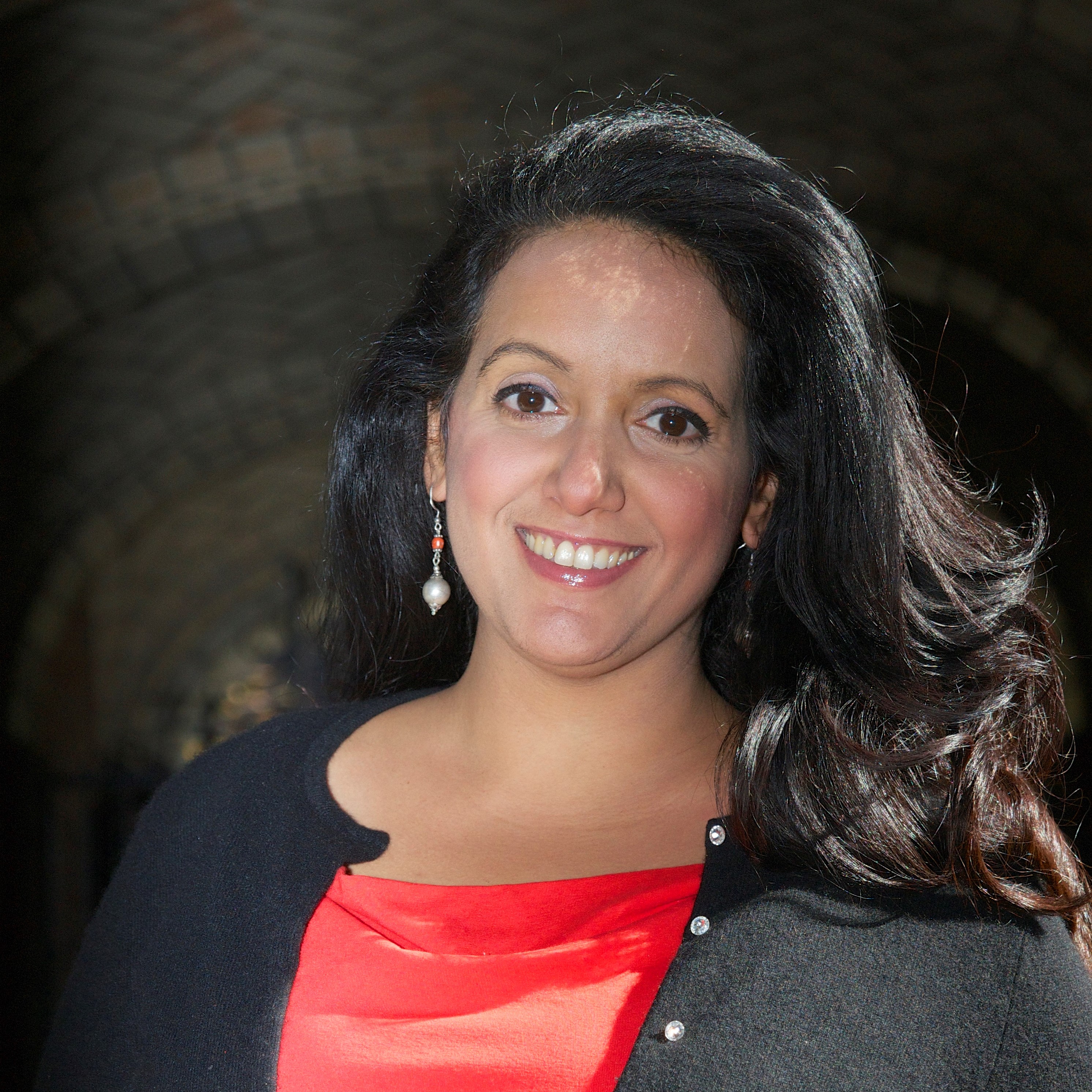 For the Biden administration, one of the most challenging aspects of ending Yemen's political crisis is the perception that the United States does not hold any leverage over the Houthi rebels. As a rogue group whose slogans and banners espouse hatred of the U.S., the Houthis answer to no one but their leadership and financiers, making it difficult for the U.S. to play a direct role in negotiations.
But in searching for leverage, policymakers and analysts have often confined themselves to thinking of traditional methods of exerting either positive or negative pressure on the Houthis to incentivize them to come to the negotiating table. Nothing has influenced the group to change its ways from shuttle diplomacy and accommodating their demands to designating them as a terror group and then lifting that designation.
The Houthis' war has been entirely unconventional, and so too are their political methods. While they do not care for the U.S. government, they do care about what the average American citizen thinks of the war. This is why they have concentrated their efforts on reaching individuals and public influencers rather than policymakers. The Houthis have banked on international public sympathy to gain support and advance their goals. They have demonstrated an uncanny ability to understand public sentiment and worked tirelessly to direct their messages, promoting a single narrative that catalyzes public opinion and brings it around to their side. For example, sympathetic messages from the media and Congress calling the Houthis "indigenous" people have sent a message that they are in the right. As the Houthis have succeeded in advancing their narrative, their brutality against Yemenis has been left as a local matter that was not important to the foreign press, enabling them to continue their violations with impunity. This is why the Houthis have been very careful not to strike any American citizens because the potential stakes in the court of public opinion are simply too high.
But this does not mean the U.S. has no leverage though. There are several things that Washington could do, from putting sanctions on certain individuals associated with the Houthi movement to seeking formal negotiations through the new U.N. envoy to Yemen. But the action that could create the greatest leverage over the Houthis is simply raising awareness of their violations and violent behavior against their fellow Yemenis. Local Yemeni organizations have communicated that international pressure has often eased the situation on the ground. For example, calls for the Houthis to free political prisoners on death row have led to their release and reduced torture inside prisons. This would also ease pressure on the U.S. administration and other international governments, whose citizens have pushed hard for their politicians to end Yemen's war without understanding the vulnerability that Yemenis face at the hands of the Houthis.
Follow on Twitter: @YemeniFatima
Washington hosts US-Egypt strategic talks
Mirette F. Mabrouk
Senior Fellow, Director of the Egypt program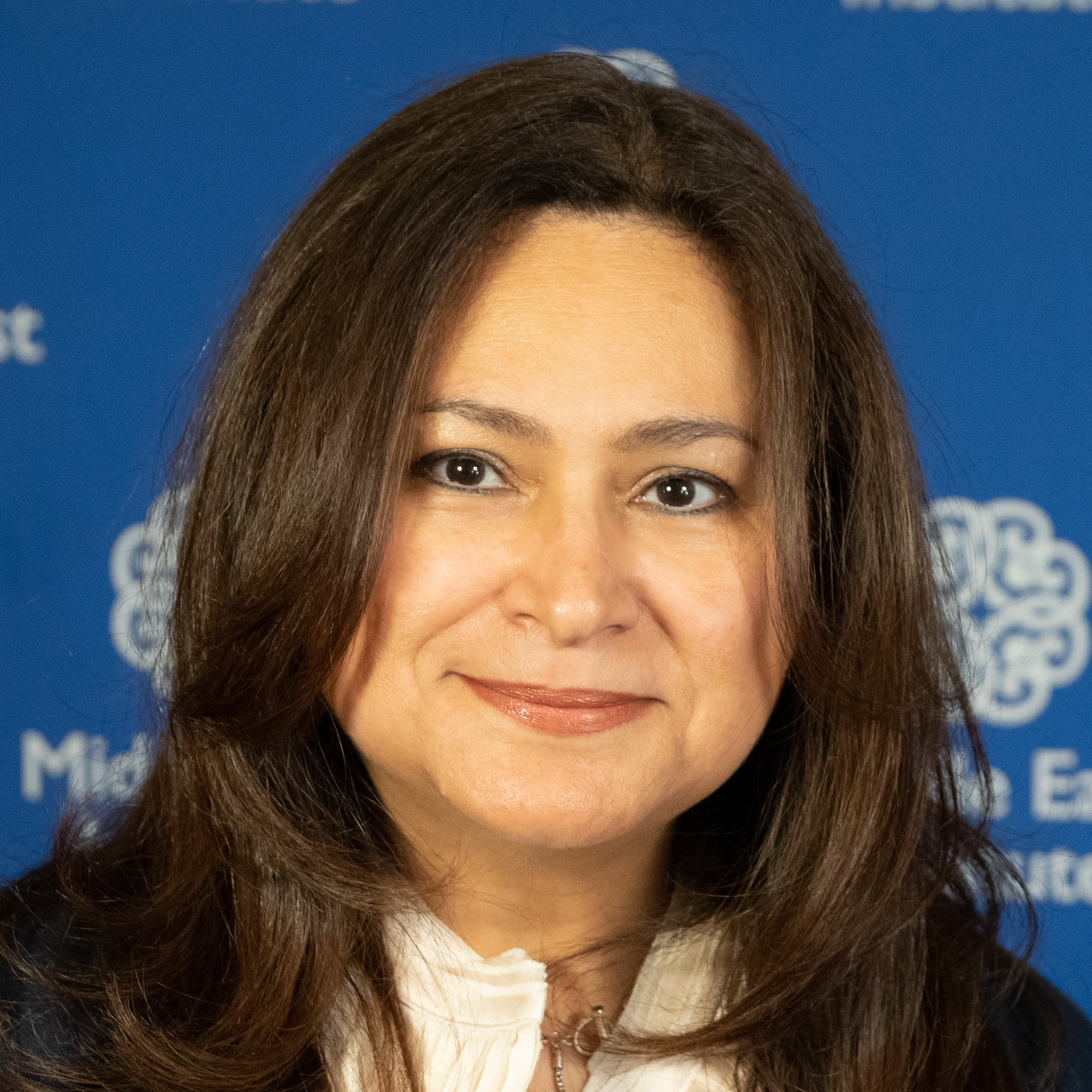 It's been six years since the last U.S.-Egypt strategic dialogue. Egypt's foreign minister, Sameh Shoukry, arrived in Washington on Friday to meet with his counterpart, Secretary Antony Blinken, for two days of talks on Nov. 8-9. Both ministries released statements, with the one by the U.S. Department of State detailing what would on the agenda: "international and regional issues, human rights, and bilateral cooperation on economic, judicial, security, education, and cultural issues."
The international and regional issues are certain to include talks about the negotiations around the Grand Ethiopian Renaissance Dam (GERD), which Egypt badly needs U.S. support for and has so far not received. There had been limited progress under the last administration, but Ethiopia had walked away from a treaty on the table and the current administration has refused to get involved, providing only lukewarm support of the status quo at July's U.N. Security Council meeting. The current situation in Ethiopia, with Tigrayan forces advancing on the capital, is likely to complicate matters immensely.
Also on the table will be conditions in Sudan, following the recent coup. The U.S. will want Egypt to get on the wagon about condemning the coup. That desire will have to take into account Egypt's position on Sudan, which has nothing to do with preference for a military leadership — relations under former head Omar al-Bashir, who came from a military background, were miserable — and everything to do with maintaining relations with whomever leads the country. Sudan's stability is of paramount importance to Egypt and it will proceed with caution.
Israeli-Palestinian relations will also rank high on the agenda. It was Egypt's brokering of a cease-fire between Hamas and Israel in May that reasserted its regional clout and, not so coincidentally, resulted in a call from President Joe Biden to President Abdel-Fattah el-Sisi.
The firm inclusion of human rights on the list is significant, as is its placement before bilateral cooperation on a host of issues — most importantly to Egypt, the economic ones.
The inclusion of "judicial" affairs is interesting. There have been fears that Egypt's judiciary is gradually being coopted, but a strong judicial presence is essential for the kind of economic development, and, specifically, foreign investment, that Egypt needs.
Human rights have long been the pebble in the shoe of Egyptian-U.S. bilateral relations and considering that the present administration largely campaigned from a lofty moral perch, the issue has now become increasingly difficult to ignore. Last September, the Biden administration conditioned $130 million of its annual Foreign Military Financing (FMF) to Egypt on two things: wrapping up the long-drawn-out investigation against civil society groups — the infamous Case 173 — and the release or dropping of charges against 16 people. There has been movement: Several individuals in Case 173 have been questioned and had the charges against them dropped, Egypt has released a new human rights strategy, and, in a surprise announcement on Oct. 25, President el-Sisi lifted the State of Emergency that has been in place since 2017.
That doesn't mean that it's time for civil society to break out the champagne, however. The lifting of the State of Emergency, while significant, was followed by a raft of amendments, approved by Egypt's House of Representatives, which essentially expanded and consolidated the role of the military in maintaining internal security. And on the U.S. side, the $130 million conditioned was actually less than had been withheld under the former administration, when $225 million was made conditional in December 2020.
The discussion around human rights will probably be more detailed than Egypt would like but nowhere near as detailed as civil society group would. However, Egypt's government will have to tackle its human rights issue because the situation is neither sustainable, nor productive. Ultimately, bilateral or international relations aside, it's in its own interest.
Follow on Twitter: @mmabrouk
Photo by Iraqi Prime Ministry Press Office / Handout/Anadolu Agency via Getty Images
---
The Middle East Institute (MEI) is an independent, non-partisan, non-for-profit, educational organization. It does not engage in advocacy and its scholars' opinions are their own. MEI welcomes financial donations, but retains sole editorial control over its work and its publications reflect only the authors' views. For a listing of MEI donors, please click here.