Contents:
Biden slams the door on Afghanistan
Marvin G. Weinbaum
Director, Afghanistan and Pakistan Studies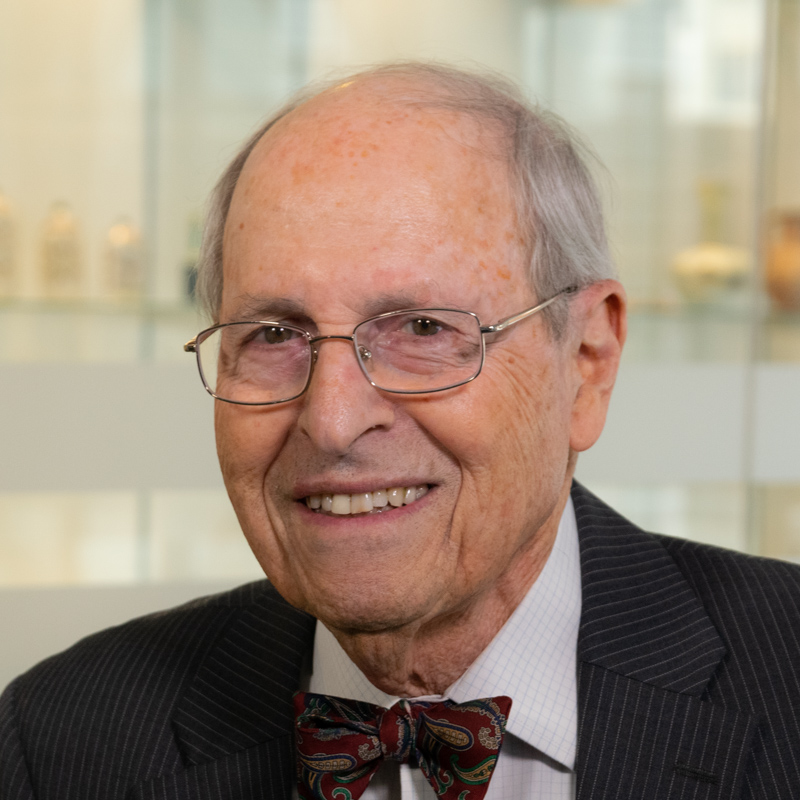 Addressing a U.S. and global audience last week, President Joe Biden offered a vigorous and blunt defense of his decision to end a 20-year policy of U.S. military engagement in Afghanistan. Biden denied that the U.S. was abandoning Afghanistan or that the Kabul government falling to the Taliban was inevitable. He insisted that with the death of Osama bin Laden and a diminished al-Qaeda, the purpose of the American mission had been realized a decade ago. Throughout an American First speech, it could be summed up by Biden's asking: "How many thousands more American daughters and sons are we willing to risk?" Unavoidably, there came through an indifference to the fate of the Afghan people and the political system that we and our international partners had helped to create and nurture.
No one could accuse the president of opportunism or inconsistency. His views on Afghanistan bear conviction and are of long standing. Just the same, his address was at times misleading and disingenuous. If a diminished threat to the U.S. and our allies from terrorist organizations serves as a justification for leaving Afghanistan, it may also be evidence of the effectiveness of our presence in thwarting the reemergence of global terrorist threats. Biden's confidence in Afghan security forces is unsupported by reports from the field. Moreover, the figures he offered to show the strength of those forces in men and equipment are deceptive, given the disclosed severe hemorrhaging of fighters through casualties and desertions, and the increasing surrender of arms to a better paid and often better equipped Taliban. The president also greatly exaggerated the danger to U.S. service personnel by remaining in the country.
Much as our leaving strikes at the reliability of the U.S. as an alliance partner, it also throws into doubt American claims to champion human rights and promote liberal democracy. A Taliban takeover dooms a representative government and a free media. Aside from its impact on women's rights, there are hundreds of thousands of Afghans who fear ethnic cleansing, and tens of thousands who face harsh retribution for association with foreign forces and the Kabul regime. Alongside an expected economic collapse, a humanitarian crisis looms with a refugee exodus of millions that together with a proxy-driven civil war could destabilize the region and well beyond.
The Biden speech saw little to be achieved in changing the course of the Afghan conflict by extending a small American military presence. But while retaining a modest counter-terrorism force might have little impact on the larger Afghan conflict, the president's decision has set in motion developments that seem increasingly likely to guarantee eventual Taliban success, either through military or political means. His action undermined Afghan security forces and removed the last vestige of leverage against the Taliban in intra-Afghan peace talks. Rather than encouraging Afghanistan's bickering political heavyweights to draw together, Biden's unwavering determination to have U.S. forces leave may, in the face of the Taliban's rapid gains, instead accelerate these leaders going their separate ways.
Follow on Twitter: @mgweinbaum
Iran-backed Iraqi militias ramp up attacks on US forces
Randa Slim
Senior Fellow and Director of Conflict Resolution and Track II Dialogues Program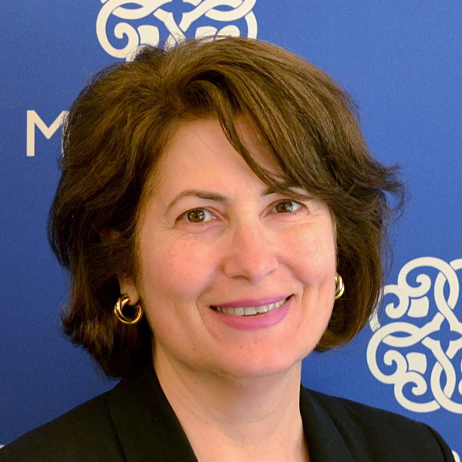 Last week, U.S. forces in Iraq and Syria came under repeated attack from Iran-backed Iraqi militias. President Joe Biden's retaliatory strikes in February and last month on facilities operated by these militias in Syria and Iraq have not stopped these attacks. This has prompted congressional Republican leaders to raise concerns that not enough is being done to defend and protect U.S. forces in Iraq and Syria, especially after two U.S. service members were injured on July 7 when 14 rockets hit Ain al-Asad airbase in Iraq, which hosts U.S. forces. U.S. officials have left the door open for future U.S. attacks on these militias.
President Biden has limited options in dealing with the Iran-backed Iraqi militias. On one hand, the two proportional retaliatory strikes that he has ordered to-date have clearly failed at deterring the militias from attacking U.S. forces. On the other hand, increasing the tempo of these strikes risks drawing the U.S. into a tit-for-tat escalatory spiral with these militias, a situation into which the U.S. administration does not want to get dragged.
The nature of the problems that these Iran-backed Iraqi militias present also makes the job of deterring them difficult. These militias are an Iraqi domestic problem in that they are the product of and are enabled by the deeply-flawed post-2003 political system put in place in Baghdad following the U.S. occupation of Iraq. Unless this political system undergoes a structural transformation — and nothing in Iraq's current political dynamics suggest this is likely to happen anytime soon — these militias are not going to desist from attacking U.S. forces no matter the firepower the U.S. brings to the table. To the contrary, their ongoing confrontation with the U.S. increases their cohesiveness and positions them as the defenders of Iraqi sovereignty.
The militias are also a regional problem in that they are an Iranian instrument in Tehran's longstanding quest for regional hegemony and its goal of driving U.S. forces out of the Middle East. There have been some press reports that these Iran-backed Iraqi militias are increasingly acting independently of, and in some cases contrary to, Tehran's wishes for de-escalation with the U.S., suggesting that this recent spate of attacks on U.S. forces in Syria and Iraq is not being coordinated with their Iranian patron, the Islamic Revolutionary Guard Corps (IRGC) Quds Force. Iranian Supreme Leader Ayatollah Ali Khamenei's oft-repeated pledge to drive U.S. forces out of Iraq in revenge for the 2020 killing of IRGC-Quds Force Commander Qassem Soleimani should lay to rest the hypothesis that these attacks by Iran-backed Iraqi militias against U.S. forces are carried out without coordination with and the blessing of their Iranian patron.
These militia attacks should also be contextualized within the ongoing indirect U.S.-Iran negotiations in Vienna over the latter's nuclear program. As has been the case in the past, whenever Iranian officials need more leverage at the negotiation table, their Iraqi proxies escalate their attacks against U.S. forces. Until the international community prioritizes Iran's destabilizing regional behavior at the negotiation table, Iraqi militias and their other Arab counterparts are not going to be deterred.
Follow on Twitter: @rmslim
The UN vote on Syrian cross-border aid and what comes next
Charles Lister
Senior Fellow, Director of Syria and Countering Terrorism & Extremism programs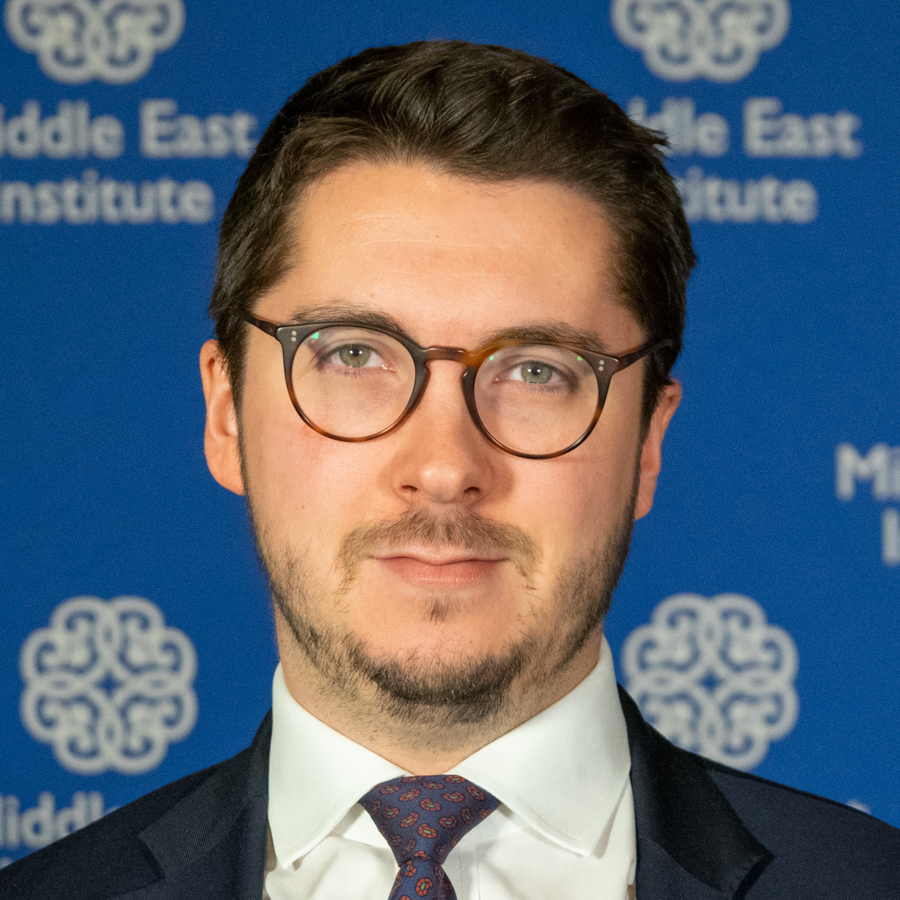 After weeks of intense negotiations, the United Nations Security Council agreed to extend a pre-existing U.N. cross-border aid mechanism into northwestern Syria on Friday, giving 4 million civilians there a lifeline, for the time being. The agreement, stipulated in U.N. Security Council Resolution 2585, allows for six months of further aid delivery via the Bab al-Hawa crossing from Turkey into Idlib and a second six-month extension in January 2022, pending the release of a U.N. Secretary-General report into aid provision.
The agreement was a hard-fought compromise pitching veto-holding Russia and China against the remaining 13 members of the Security Council. Though reflective of an enormous rise in humanitarian need, the unified demand held by the "P3" — the United States, United Kingdom, and France — to extend Bab al-Hawa's mandate and to re-open access via two other crossings at Bab al-Salameh (into northern Aleppo via Turkey) and al-Yaroubiya (into the northeast, via Iraq) never looked likely to win out.
That is reflective of methodical Russian-led progress within the U.N. to restrict aid access to northern regions of Syria outside of regime control, where need for aid has never been higher. Since al-Yaroubiya was forced shut by a Russian veto in January 2020, humanitarian need in northeastern Syria has risen by 40% and as the effects of a debilitating drought begin to hit home alongside Syria's economic collapse, that number will only rise. Russia's claim that crossline aid delivery via Damascus is a viable alternative remains as much of a myth as it was seven years ago when the U.N. Security Council first authorized a U.N.-coordinated cross-border mission.
Looking ahead, cross-border aid will continue to keep millions alive, but concerns about Russia's potential obstructionism remain. Though most U.N. Security Council members appeared convinced that the second six-month extension is guaranteed, Russia's comments in the council suggested otherwise. In the weeks to come, Syria also looks set to experience a further spike in inflation, following a doubling of the price of bread and diesel and an unaffordable doubling of public sector salaries and pensions. The need for aid will undoubtedly continue to rise.
There is also the inescapable reality that Friday's compromise was won through several perceived concessions — including enhanced Western political backing for crossline aid and the inclusion of language supportive of "early recovery" efforts coordinated by the International Committee of the Red Cross (ICRC) across Syria. The latter is widely seen as a potential slippery slope in the degradation of the Western sanctions regime against Damascus, offering a fledgling rebuilding effort for basic infrastructure, largely in regime-held areas. Moreover, the ICRC reference has raised red flags given the likelihood that the Syrian Arab Red Crescent will play a lead role, despite its widespread reputation as a non-neutral actor controlled by regime loyalists.
Finally, to a Biden administration keen to focus its foreign policy efforts elsewhere, an acceptable compromise with Russia on Syria aid access was long seen as a potential confidence building measure to pave a path toward a wider discussion on Syria's larger questions. Only time will tell if it proves to be so, and if Russia is open to such a process.
Follow on Twitter: @Charles_Lister
Algeria: Daunting tasks await new government
Robert S. Ford
Senior Fellow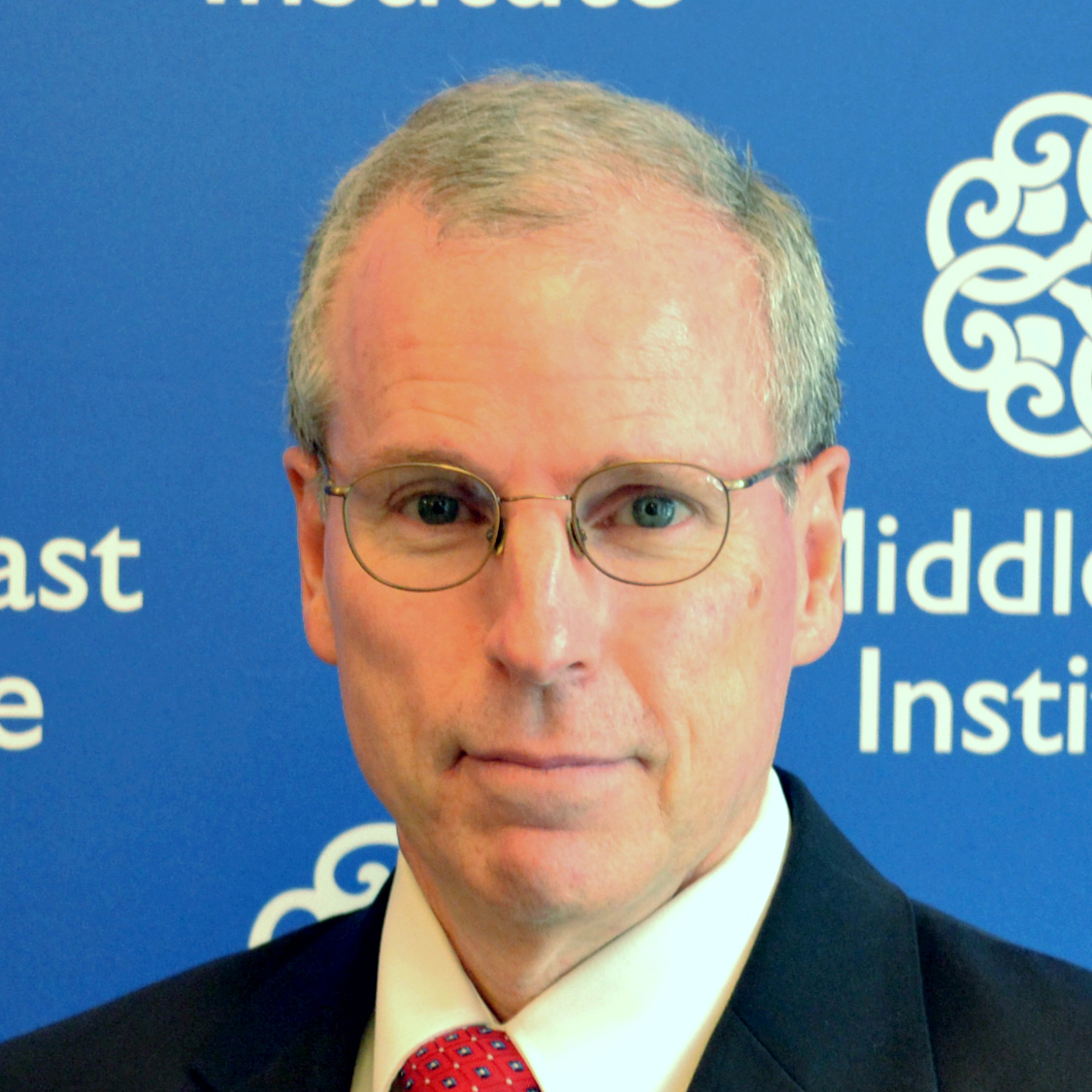 On July 7 President Abdelmadjid Tebboune's spokesman named the new cabinet that will work under Prime Minister Aïmene Benabderrahmane. It is largely structured around the old cabinet with two prominent changes. Abderrachid Tebbi is the new justice minister after the sacking of the previous minister, who had pursued high-profile corruption cases. In addition, veteran diplomat Ramtane Lamamra is again foreign minister. Algerian observers assume this aims at boosting Algeria's flagging diplomatic influence in locales such as Libya. The new cabinet will mainly focus on economic issues. Benabderrahmane, a career Ministry of Finance official and former central bank governor and finance minister, will keep the finance portfolio in the new cabinet. Notably, this cabinet has relatively few political party loyalists with more technocrats like Benabderrahmane in minister chairs. The largely discredited political parties that have dominated the Algerian political scene won many parliamentary seats in the controversial June 12 elections, but those gains yielded little in the selection of top jobs in the new cabinet.
Benabderrahmane is to present his cabinet's policy program to parliament for approval at the end of August; as Tebboune easily gained support for his program in the newly elected parliament, the prime minister by law must develop his cabinet's program along outlines received from the Presidency. The challenges are enormous, including revitalizing a long moribund economy, containing a new surge of coronavirus, and grappling with major urban water shortages that regularly shut off the taps in some of the largest cities, including the capital Algiers, provoking demonstrations. The largest opposition party in the new parliament, an Islamist party that had participated in cabinets under former President Abdelaziz Bouteflika, castigated the new cabinet as pre-selected by the ruling elite and isolated from the population. Notably, this is the first parliament since Algeria established a multiparty political system in 1990 in which liberal opposition parties are absent after they boycotted the June 12 elections. The Army last week issued a public warning against "agitators" who want to destabilize Algeria, and the government has banned protest marches and detained hundreds of activists and several opposition political figures.
Follow on Twitter: @fordrs58
Israeli cryptocurrency crackdown on Hamas raises questions
Eliza Campbell
Associate Director for Impact and Innovation and Acting Director, Cyber Program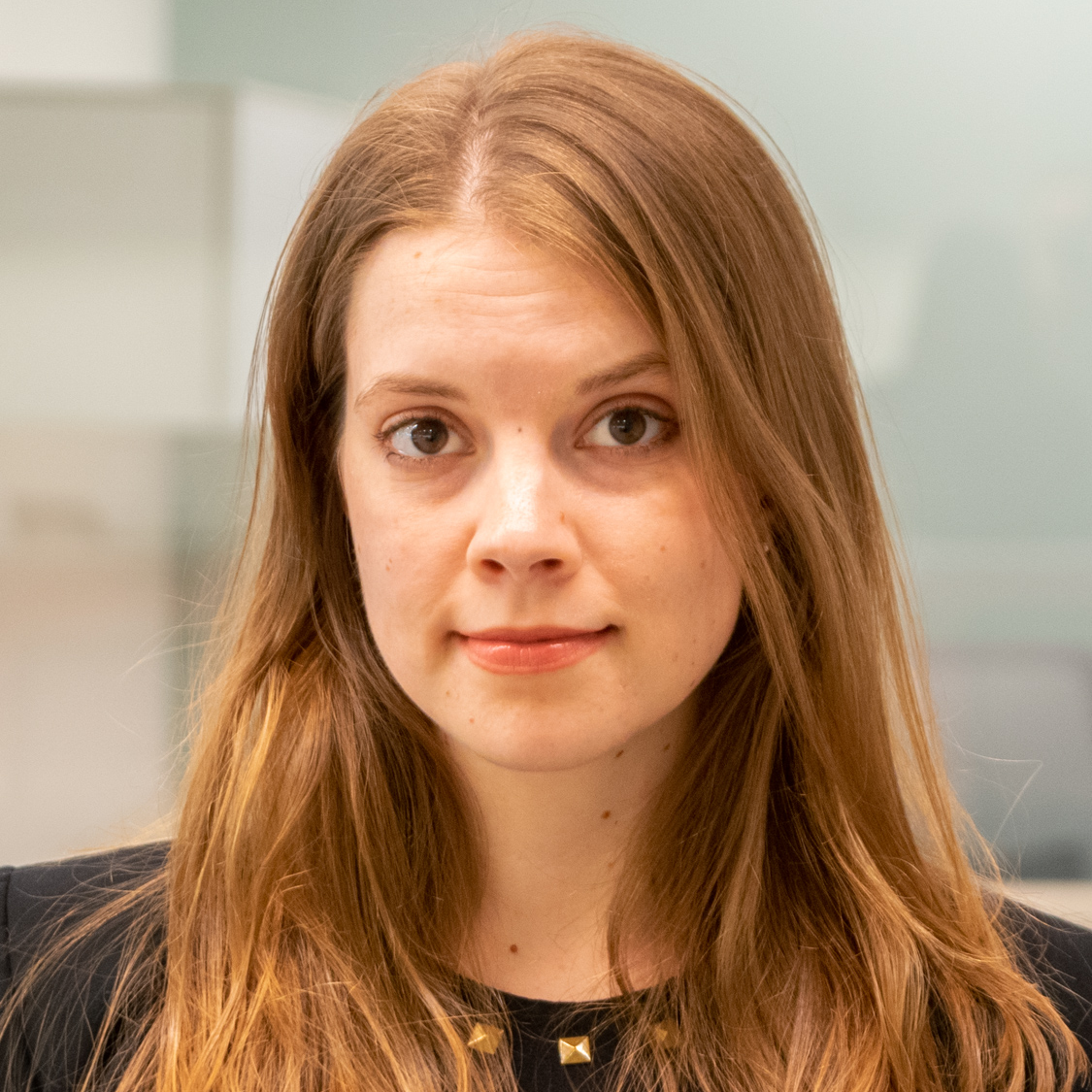 Israel announced that it will begin cracking down on cryptocurrency accounts used by groups alleged to have been raising funds for the armed wing of Hamas. Israeli Defense Minister Benny Gantz reported that he had ordered security forces to seize and shut down accounts after an operation uncovered a network of electronic wallets that were allegedly raising funds using a range of cryptocurrencies, including Bitcoin, Ethereum, XRP, and others. Gantz also referred to Israel's renewed scrutiny of Hamas-affiliated cryptocurrency as an "operational breakthrough," made possible by "intelligence, technological, and legal tools." The significance of the timing of this announcement, in the wake of a brutal 11-day war in Gaza this May with an estimated multibillion-dollar reconstruction cost, sheds light on the complicated question of sovereignty and rights for Palestinians, particularly those living in besieged Gaza.
Hamas, the Islamist militant group that has governed the Gaza Strip since 2007, attracted a new wave of online attention and funding during May and June of this year, when its armed wing launched rockets in response to Israeli aggression and airstrikes, resulting in a flood of international attention to the ongoing crisis. Although Hamas is the de facto governing authority of the Strip, the United States and the European Union, among others, have designated it as a terrorist organization, putting arbitration of its financial behavior in a bizarre gray area, even as the humanitarian situation in Gaza remains dire.
As cryptocurrency has become an increasingly popular currency for hackers, extortionists, criminals, as well as terrorist organizations, governments have grappled with how to understand and regulate its use. The U.S. Justice Department, for its part, announced in 2020 that it had seized millions of dollars from cryptocurrency accounts affiliated with armed groups like al-Qaeda, ISIS, and the military wing of Hamas, perhaps setting a precedent for a more aggressive international stance toward the regulation of cryptocurrencies. However, in the midst of a crisis of governance on the part of an increasingly authoritarian Palestinian Authority (PA), financial authority has remained an area of pressure on Hamas and Gazans more broadly, particularly as the PA has imposed harsh financial sanctions on the territory, resulting in devastating losses for ordinary citizens. With international firms like Venmo allegedly halting payments that refer to Palestine, and Israel's increasingly harsh legal categorization of terrorism, this move places Palestinians themselves in a double bind, both domestically and internationally. Although it is undoubtedly critical to track and curb violent terrorist activity in Palestine and elsewhere, it remains unclear who will ultimately pay the price.
GERD dispute goes to the UN, but a resolution remains elusive
Mirette F. Mabrouk
Senior Fellow, Director of the Egypt program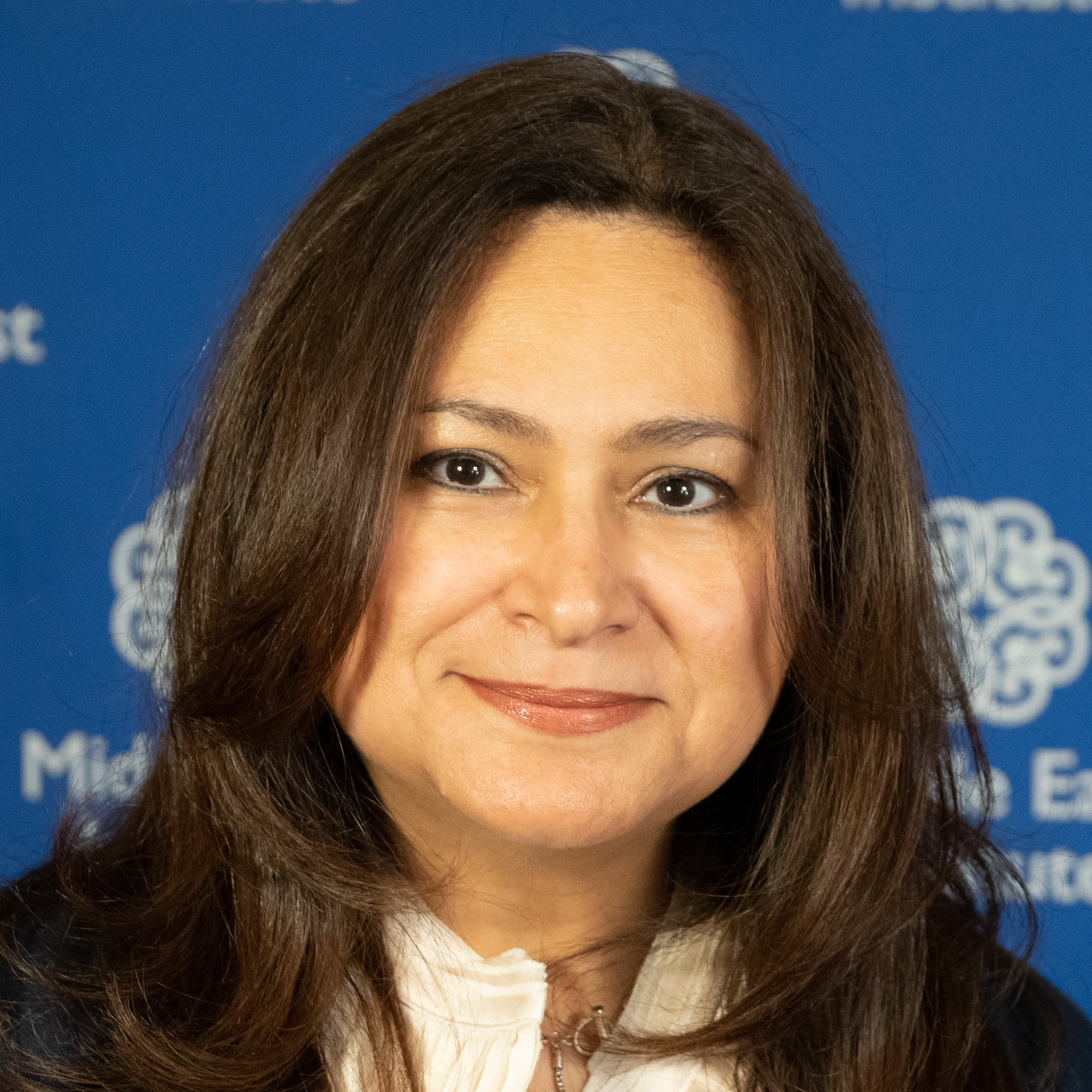 On July 9, Sudan, supported by Egypt, took the case of the moribund negotiations on the Grand Ethiopian Renaissance Dam, which have spun on for over a decade with no results, to the United Nations Security Council (UNSC). Sudan, again, supported by Egypt, has pushed for international involvement in the negotiations, which have been under the aegis of the African Union (A.U.) for the past two years. The meeting was held shortly after Ethiopia had informed both countries that it had commenced with the second filling of the dam — unilaterally and in the absence of an agreement. Throughout, the main sticking points have been that Egypt and Sudan both required a legally binding agreement on the filling and operation of the dam and a dispute resolution mechanism, both of which Ethiopia has refused.
Last Thursday, a draft resolution prepared by Tunisia and seen by AP had called on Ethiopia "to refrain from making any statements, or taking any action that may jeopardize the negotiation process."
The draft, however, went on to note that the deal must ensure "Ethiopia's ability to generate hydropower ... while preventing the inflicting of significant harm on the water security of downstream states."
It was only to be expected that no action would be taken at the UNSC meeting. One of the major complications in these negotiations has been that all three countries are important in some way to all the permanent members of the UNSC — and a great many more nations that are not members. No one wants to get involved in what has morphed into an unpleasant and potentially disastrous situation. The fact that the matter got to the UNSC at all is a testament to the skill of the Egyptian and Sudanese negotiators. This was despite strenuous opposition from Ethiopia, which has insisted that the UNSC is not the place for water disputes. That position was echoed by at least one member of the UNSC, China, which it must be noted has its own transboundary water issues. A resolution would have set a precedent and China is not the only country that would most certainly not want water issues being brought up at the council.
In the end, the result was to be expected: The council members backed the A.U. mediation efforts and recommended that negotiations restart as swiftly as possible. The U.S. position was that the A.U. was the appropriate venue to address the dispute, that the U.S. was ready to provide political and technical support, and that "a balanced and equitable solution to the filling and operation of the [Nile dam] can be reached with political commitment from all parties." U.N. bodies can often be relied upon to state the obvious. The dispute over the filling and operation of the dam is not, and never has been, a technical one. All three countries are well versed in the technicalities of the issue. At its core it is a deeply political one, subject as much, if not more, to domestic political pressures than climate-related ones. The dam has achieved intense nationalistic status in all three countries, with accompanying paranoia and nationalist aggression. In Ethiopia, the dam, which was built with Ethiopian money, is a matter of fierce national pride and supersedes the rife inter-ethnic conflict. That situation took a more complicated turn this week with the Ethiopian president, Abiy Ahmed, winning a landslide electoral victory. However, while Abiy's party had taken 49 of 53 constituencies, over 100 constituencies, including, of course, in war-wracked Tigray, were unable to vote, and may only be able to do so in September, at the earliest, leaving open the potential for more unrest. That leaves Egypt and Sudan continuing to deal with a negotiating partner with whom no results have been achieved.
Follow on Twitter: @mmabrouk
Photo by Demetrius Freeman/The Washington Post via Getty Images
---
The Middle East Institute (MEI) is an independent, non-partisan, non-for-profit, educational organization. It does not engage in advocacy and its scholars' opinions are their own. MEI welcomes financial donations, but retains sole editorial control over its work and its publications reflect only the authors' views. For a listing of MEI donors, please click here.