Contents:
The situation in Gaza threatens to spin dangerously out of control
Mirette F. Mabrouk
Senior Fellow, Director of the Egypt program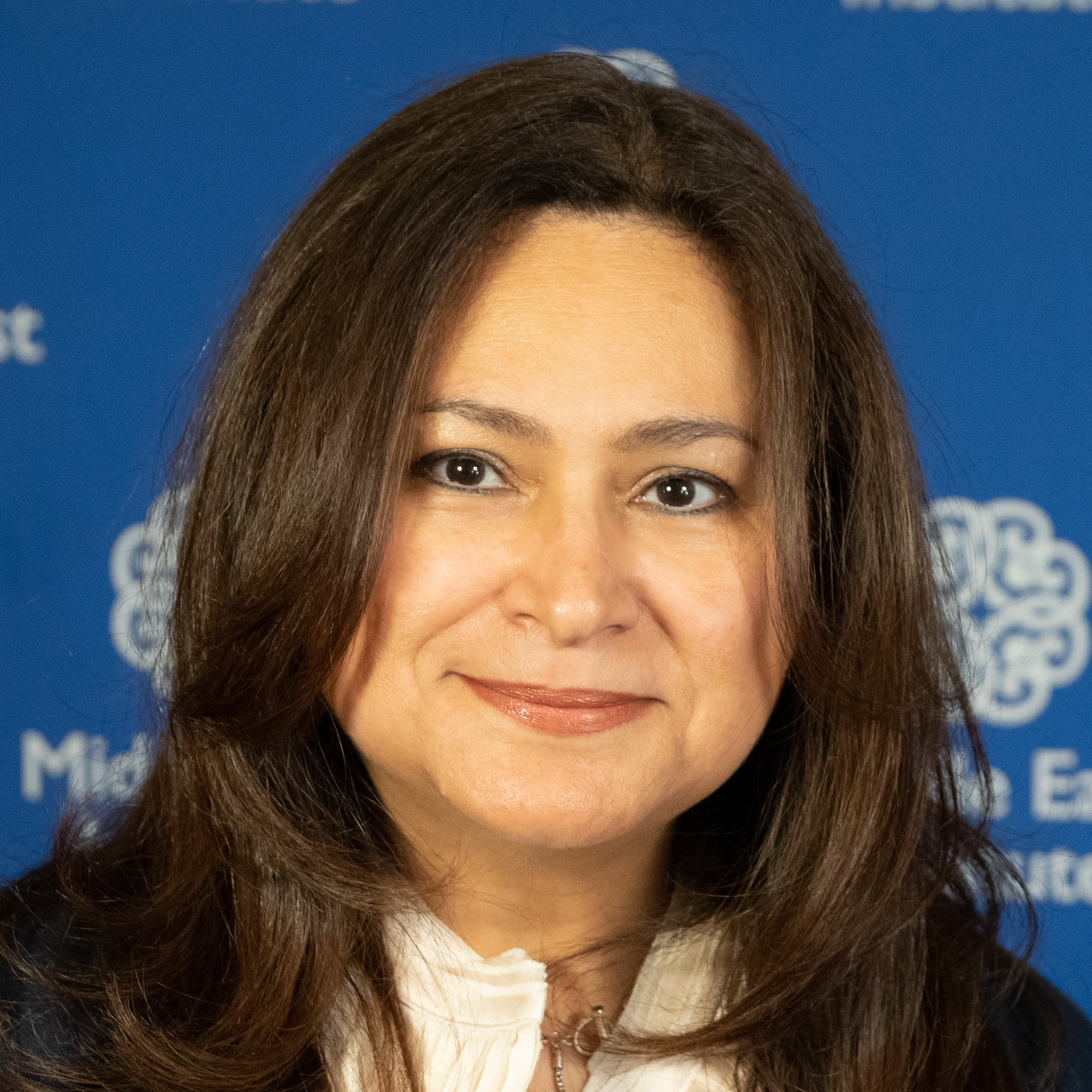 As of the evening of May 17 local time, Israeli forces had been pounding Gaza, killing 192 people, among them 58 children and 34 women. Hamas had been lobbing rockets at Israel, resulting in the deaths of 10 people, among them a child. In a televised address, Israeli Prime Minister Benjamin Netanyahu said that Israeli bombardment would "take time" at "full force" to "levy a heavy price" on Hamas.
About 34,000 Palestinians have been forcibly displaced, some scrambling to escape with scarcely any notice before their homes were reduced to rubble, the U.N. Middle East envoy, Tor Wennesland, told an emergency meeting of the U.N. Security Council. China, Norway, and Tunisia made efforts to issue a Security Council statement, which would include a call for the cessation of hostilities. They were stymied by the U.S., which blocked the effort, leading China to flatly declare that one country was blocking the council from speaking with one voice and ask the U.S. to play a "constructive" role. It isn't a good look for a new U.S. administration that had made expansive comments about the country reclaiming its role on the multilateral stage.
At the moment, Egypt, Qatar, and Jordan are attempting to broker a cease-fire between Israel and Hamas. An earlier Egyptian attempt, which had called for an immediate cease-fire, to last one year, was apparently accepted by Hamas but rejected by Israel. Israel's security cabinet had voted down a cease-fire on Sunday, although there is some feeling that the violence has escalated to a point where a cease-fire might be the most viable, or at least the wisest, option.
Sources differ as to the terms of a negotiated cease-fire; apparently Israel demands that Hamas cease fire two days before it does, while Hamas would agree to a simultaneous cease-fire, a position that Egypt apparently supports.
If any cease-fire is to come about, Egypt will almost certainly be involved. While Qatar is close to Hamas and Jordan shares both borders and responsibility for religious sites in Jerusalem with Israel, Egypt has credibility, contacts, and shared interests with both parties. It has been involved in almost every such negotiated settlement between the two parties over the past two decades and has a vested interest in both peace and a demonstration of its own regional heft. While Egyptian Foreign Minister Sameh Shoukry, who has also spoken with his counterparts in Saudi Arabia, Tunisia, France, Britain, Russia, and Germany, was careful to insist that a two-state solution was the only option to any future reconciliation, it's very likely that his security counterparts — who will be leading the real drive behind any negotiated cease-fire — will be settling for something significantly more immediate. The situation threatens to spin dangerously out of control and Egypt is well aware of the regional reverberations of a continuation of hostilities at this level.
Notwithstanding the spate of Arab normalizations with Israel over the past year or so, the question of Palestine and the treatment of Palestinians and their abject misery under Israeli occupation remains an intensely visceral issue for the majority of Arab populations. In Egypt, the first country to make peace with Israel, popular reaction has been swift and unequivocal. Both traditional and print media has been unified in its condemnation of Israeli actions. The Egyptian government, which has extremely solid relations with Israel, has not minced its words in its statements and has moved on practical matters. While the Rafah border has been open since February, it had closed down over the Eid al-Fitr holiday; it opened a day early to admit Palestinian wounded. Hospitals in North Sinai had scrambled to prepare for wounded from Gaza as early as last week. The Egyptian Doctors' Syndicate put out a call for volunteers to travel to Sinai to help treat the wounded and in under 24 hours, over 1,200 doctors had signed up. The residents of the North Sinai town of Sheikh Zuwayed started a blood donation campaign in readiness and the inhabitants of the capital, El-Arish, had offered accommodation to the relatives of the wounded.
Egypt needs a swift negotiated end to the carnage in Gaza for international, diplomatic reasons, but it is also vital for domestic purposes. The peace treaty with Israel has provided solid governmental cooperation, but it has never managed to change deep-seated public opinion on the question of Palestine.
Follow on Twitter: @mmabrouk
Hady Amr won't resolve the conflict, but he can be an important channel of communication
Gerald M. Feierstein
Senior Vice President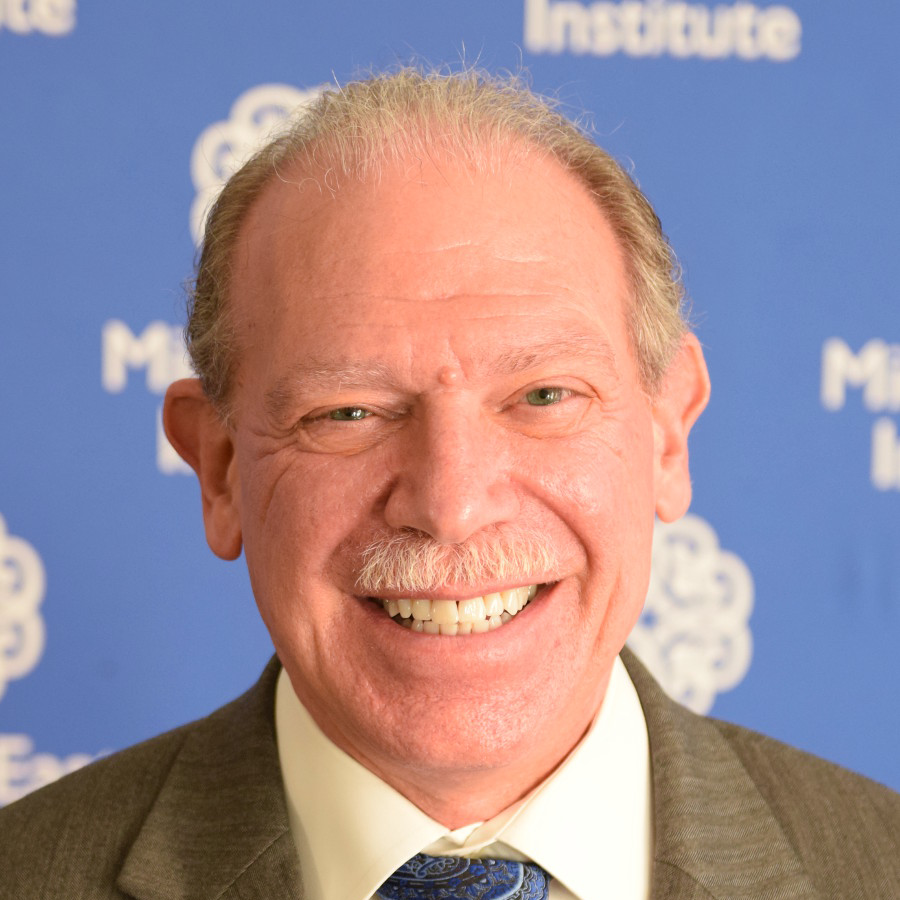 The Biden administration's decision to dispatch Deputy Assistant Secretary of State Hady Amr to the region in response to the current round of fighting between Israel and Hamas has been met with skepticism. Observers note that the relatively low-ranking U.S. diplomat is unlikely to have the negotiating weight to bring an end to the fighting. In this, the observers are almost certainly correct. But they are also underestimating the positive role that Amr can play.
Most importantly, DAS Amr is a known and well-regarded interlocutor for all of the parties to the dispute as well as to those outside players who can help end it. Over years of engagement, he has established a reputation for fair dealing. As a result, he can play a helpful role as a communications channel to the parties and, importantly, he can provide useful intelligence back to Washington to allow the senior decision-makers in the U.S. to make smart decisions on their intervention. At the end of the day, it's going to be President Joe Biden and his senior staff who are going to make the difference in bringing the fighting to an end.
Symbolically, Amr can also send a valuable signal to the Palestinian leadership. After four years of nearly total silence in U.S.-Palestinian relations, Amr should reassure the Palestinians that the Biden administration is serious about addressing their concerns, especially regarding the situation in Jerusalem, which the Trump administration abandoned entirely. Such a message of reassurance can't come too soon, as the initial administration response to the flare-up of violence was to focus nearly exclusively on the threat to Israel and its right to defend itself. It's important now to make clear as well that the administration understands that the trigger for the violence came from Israeli right-wing provocations, undeterred by the Government of Israel, and that this too needs to be addressed.
Israeli bombardment of the Gaza Strip continues with no end in sight
Nooran Alhamdan
Graduate Fellow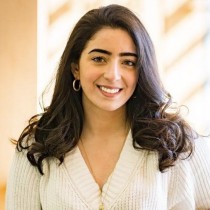 In the past few hours, four more Palestinians were killed by Israeli airstrikes in Gaza; a 46-year-old man and his niece were killed in the Rimal area in Gaza City and two others were killed in Jabaliya refugee camp. This brings the total death toll since the Israeli bombardment began eight days ago to a little over 200, including 59 children and 35 women. The United Nations Relief and Works Agency (UNRWA) has reported that over 42,000 Palestinians have been displaced, seeking refuge in UNRWA facilities. Over the weekend, a multi-story building that housed international press including Al-Jazeera and the Associated Press was struck by Israeli missiles; the Israeli military claimed that it was used for Hamas operations but Secretary of State Antony Blinken said that he has not been shown any evidence to justify the strike. Today, the Israeli military informed Gazans that it would be targeting two elementary schools in a residential neighborhood. Over 1,300 civilians in Gaza have been injured by Israeli airstrikes. Israel has reported 10 dead, including two children, by Hamas rockets.
A group of 28 American senators led by Georgia Sen. Jon Ossof have called for an immediate cease-fire between Israelis and Palestinians; however, the United States has blocked three United Nations Security Council bids for a cease-fire since the violence began. President Joe Biden has expressed support for Israel's right to self-defense and recently approved a $735 million arms sale to Israel. Israeli Prime Minister Benjamin Netanyahu stated in a televised speech that levying a "heavy price" on Hamas would "take time," indicating no interest in negotiating a cease-fire or halting bombardment.
Meanwhile, protests around the world filled the streets of major cities by the thousands, calling for an end to the bombardment of Gaza. Palestinians in the occupied territories have also announced a general strike to take place on May 18, calling for an end to the onslaught in Gaza. Tensions remain high and there seems to be no end in sight.
Israel and Hamas: It's not (only) what it looks like
Eran Etzion
Non-Resident Scholar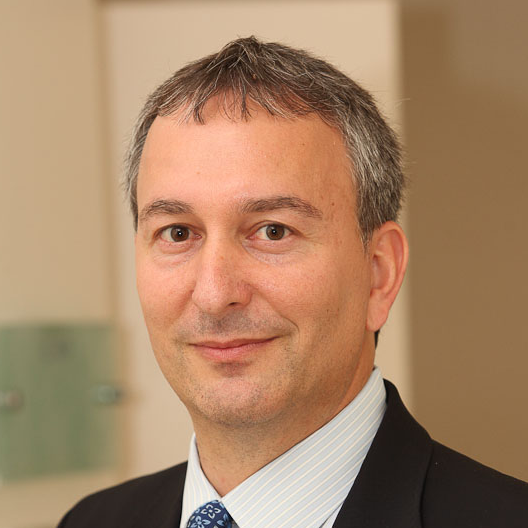 The scenes in Gaza City and Tel Aviv, as seen on screens around the world, tell a seemingly familiar story: On its face, this is yet another round of violence, with Hamas launching its missiles and Israel activating its now famous "Iron Dome" anti-missile defense system. A cease-fire will probably be agreed upon once again, based on the standard "quiet for quiet" formula, with secret details arranged through Egyptian and Qatari — and this time perhaps also American — brokers.
But it's important to note the new elements in the political-strategic picture this time around. First, the motivations. Both Benjamin Netanyahu and Hamas had a clear political motive to escalate the situation. The former was on the verge of losing his grip on power, while the latter saw an opportunity to increase its political influence in East Jerusalem, the West Bank, and regionally, highlighting the fact that Mahmoud Abbas, in collaboration with Israel, canceled the planned legislative elections out of fear that Hamas would gain power. It was a dramatic, super-charged chain reaction that started with protests in the Sheikh Jarrah neighborhood and the Nablus Gate of the Old City in Jerusalem, then onto Al-Aqsa Mosque, and over to Gaza. But it didn't stop there and spread across Israel's so-called "mixed cities," where Jews and Arabs live together, usually peacefully. For Israelis and Palestinians alike, it was a combustible mixture of 1967 and 1948, awakening multiple ghosts from the past.
After two years of limbo, Israel's political system, and indeed its overall state structure, is in tatters. The pervasive sense of lawlessness and distrust in leaderships and institutions has now been multiplied with Arab-Jewish riots and old-new tensions. The Israeli Shin Bet was tasked with assisting the weak national police. Very quickly it was able to trace the rioters from both sides; it estimated that they number only 6,000 — 3,000 Jews and 3,000 Arabs. Can the genie be put back into the bottle? And toward what kind of political systems and representation might Gazans, Jerusalemites, Israeli Arabs, and Israeli Jews be marching?
Digital conflict: Social media restrictions on Palestinians continue to set a troubling precedent
Eliza Campbell
Associate Director for Impact and Innovation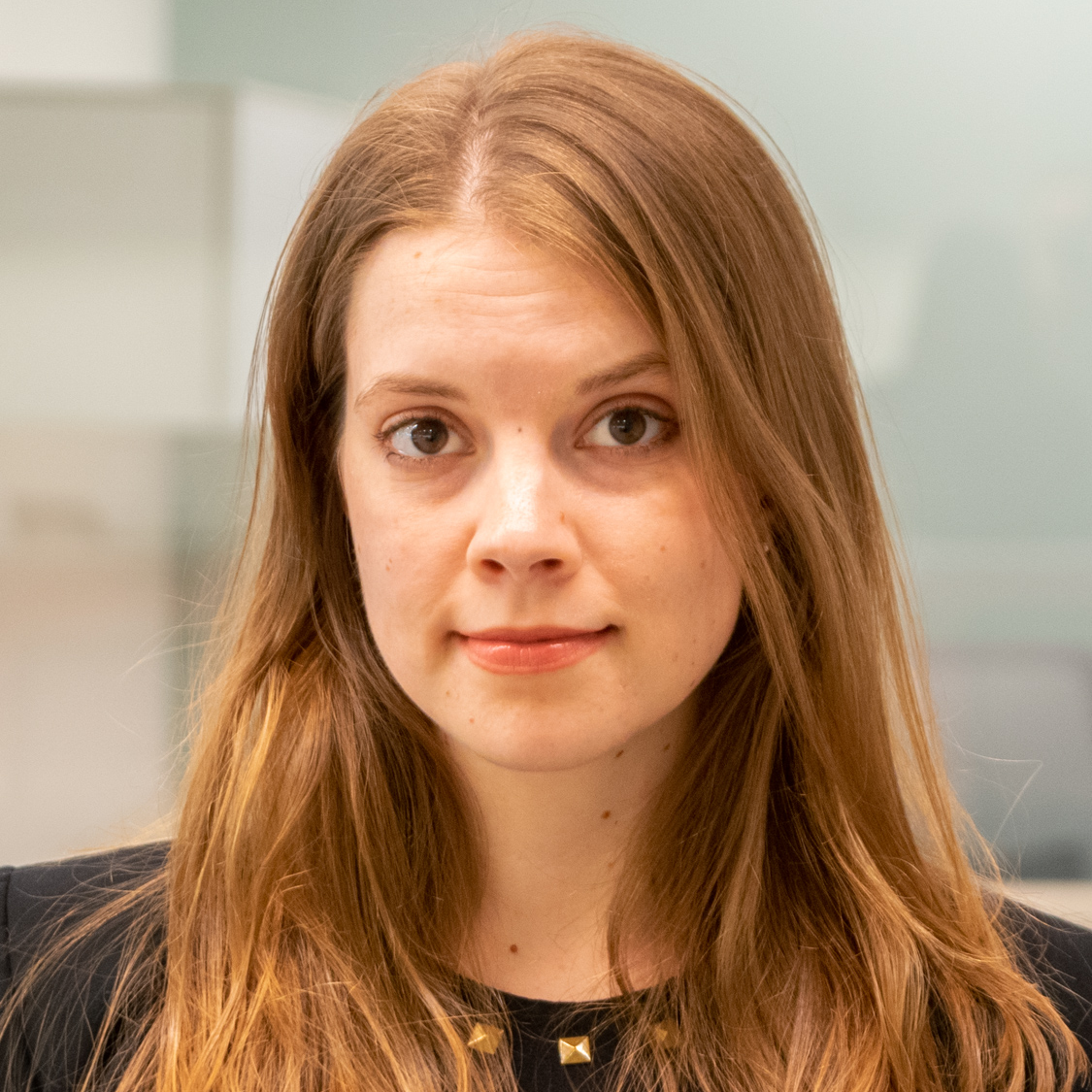 In the midst of the continuing airstrikes and rocket attacks between Israel and the Palestinians — in what looks likely to be the worst violence since 2014, and in which at least 188 Palestinians have reportedly been killed in Israeli airstrikes on Gaza, and 10 people in Israel by rocket attacks launched from Gaza — there is another conflict taking place: a war for information. Digital researchers, many of whom have spent years documenting the unequal treatment of Palestinian-affiliated content on various social media platforms, drew attention to a wave of new takedowns and suspensions of online accounts in the wake of Israeli police action at the Al-Aqsa Mosque and forced evictions in the Sheikh Jarrah neighborhood of Jerusalem.
Facebook, Instagram, Twitter, and TikTok have all been accused of removing content, suspending accounts, or blocking certain hashtags affiliated with Palestinian accounts or which express solidarity or clarity of information regarding the Palestinian cause. For example, Instagram admitted that it "mistakenly" took down or hid from search results posts tagged with the hashtag #AlAqsa, #الاقصى or #الأقصى, confusing the Al-Aqsa Mosque compound, the site of clashes between Palestinian worshippers and Israeli police, with "violence or terrorist organization." Other users reported outages of service or labels placed on certain posts or stories, making them more difficult to access. Platforms mostly attributed these takedowns to technical or human error, while advocates raised concern about the relationship between the Israeli government and platforms like Facebook, one centered around quelling "online extremism," a mission that often requires tricky decision making on issues of definition and interpretation.
Meanwhile, a flow of misinformation and misleading or de-contextualized content on social media continues to influence perspectives and narratives around the growing conflict, with the potential to fan the flames of the ongoing violence. However, it remains clear that the digital space is an essential lifeline for Palestinians, who are frequently underrepresented in international media, and for whom the direct narrative access of social media may have played a role in shifting perspectives on Washington's stance on Israel. Amid crackdowns on Palestinian journalists, this kind of access will continue to prove more critical and complex — and social media platforms may, indeed, be considered some of the most powerful international arbiters of the conflict.
Pakistan has its say on the Middle East conflict
Marvin G. Weinbaum
Director, Afghanistan and Pakistan Studies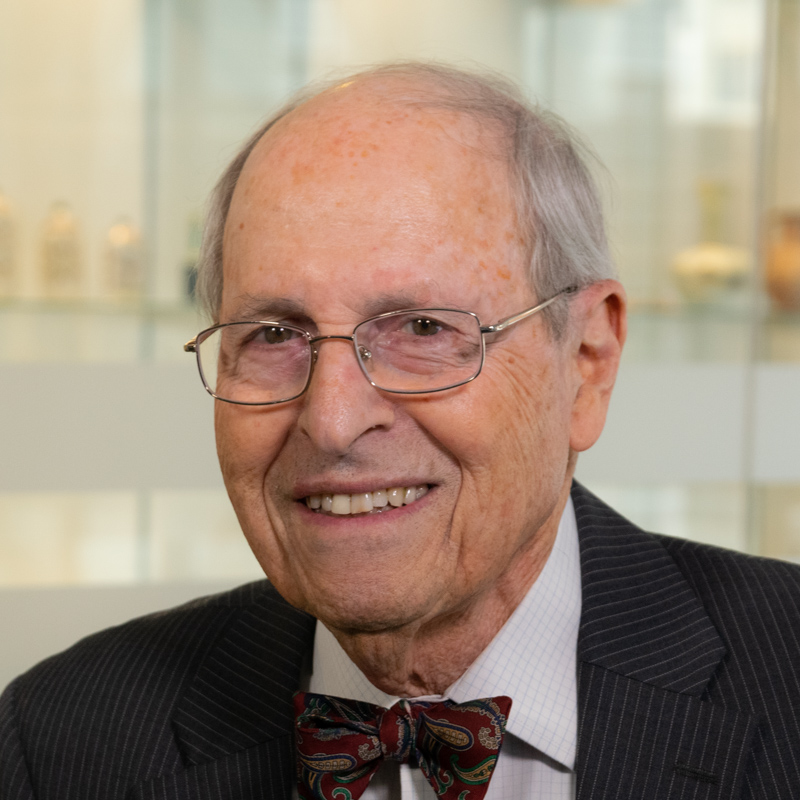 Last week, Prime Minister Imran Khan condemned Israel and strongly affirmed Pakistan's support of Palestinians in the ongoing conflict. In a statement, Khan referred to the Palestinians' "legitimate struggle for rights" and promised to mobilize the international community. Non-Arab Pakistan may be thousands of miles from the fighting, but its words of support carry some weight. Pakistan is the sole Islamic country owning a nuclear arsenal. Moreover, its army, totaling more than 1 million with its reserves, is perhaps the best trained in the Islamic world.
How much has changed. Early this year Pakistan was under some pressure from the UAE to join it along with several other Muslim states in normalizing relations with Israel. Itself standoffish, Saudi Arabia was nevertheless believed to be encouraging the move for Pakistan. But while on a visit to Turkey, Khan rejected the idea outright, citing as his reason Israel's treatment of Palestinians. He likened injustices to Palestinians demanding a homeland to those Muslims faced in their decision to create Pakistan.
This was not the first attempt to get Pakistan to soften its views of Israel. During his term in office, Pervez Musharraf at one point invited a dialogue on the issue. Several newspaper columnists and others took him up on the suggestion, many making the case that, by establishing diplomatic and other ties with Israel, Pakistan could possibly limit Israel's growing military and economic alignment with India. With apparent Israeli approval, unofficial probes to locate approachable Pakistani officials were attempted, one by a major American Jewish organization. But in face of an almost immediate domestic backlash against his initiative, Musharraf shut down the press and discussion of normalizing relations with Israel ended.
Khan's joining the chorus condemning Israel was a foregone conclusion given Pakistan's current political climate and Saudi Arabia's surprisingly strong stance denouncing Israel's military campaign in Gaza. But as in the past, the broad backing by Pakistan and other governments for the Palestinian cause is a low-cost policy, one largely limited to rhetoric. Vigorous expressions of solidarity with Palestinian brethren, however sincere, serve mainly to please domestic constituencies. For Pakistan, it also offers an opportunity to draw a parallel with the suffering of Muslims in Kashmir. Whatever drives them, neither Pakistan nor any other Muslim state seems interested in having the latest Israeli-Palestinian crisis widen to a regional conflict.
Follow on Twitter: @mgweinbaum
More electricity trouble on the horizon for Lebanon
Jessica Obeid
Non-resident Scholar, Lebanon Program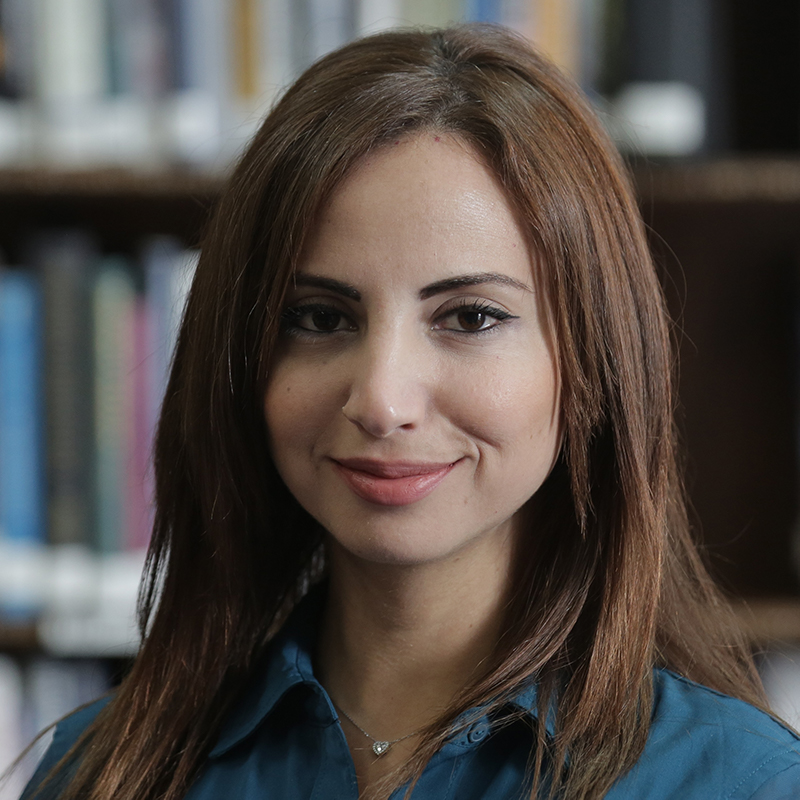 The two power generation barges Lebanon rents from Turkey's Karpowership, a provider of floating power plants, shut down the supply of electricity last week due to payment arrears exceeding $170 million and a dispute over allegations of corruption. The power barges supply approximately one-quarter of Lebanon's electricity and the decision increases the power rationing of the country's bankrupt electricity utility. These barges are the embodiment of successive Lebanese governments' chronic reliance on a sense of urgency and last-minute decision-making, which compromises sustainability and rules out any attempt at accountability or reform.
Lebanese governments have historically pushed for expensive quick fixes. The power barges, with a total capacity of 374 MW, have been rented by Lebanon since 2013 as a temporary solution pending the development of additional power plant capacity. Eight years later, the promise of permanent solutions, which would be at least 1.5 times cheaper than the current setup, has not materialized. In fact, only a minor addition of 270 MW has since been made to Lebanon's total electricity generation capacity. The latter now stands at 2,100 MW, well short of meeting a peak demand of 3,600 MW. The temporary has gradually become the permanent, leading to more foreign currency outflows and embedding vested interests in a complex power sector.
Political bickering and threats of blackouts have inhibited accountability, blocking any potential reforms for almost three decades. The status quo is expensive and hugely inefficient: The power sector now accounts for 43% of Lebanon's public debt bill, even as service has deteriorated. As the financial and economic crises have intensified since the country's first default in March 2019, the threat of a total blackout has exponentially increased amid shrinking foreign currency reserves. These reserves are necessary for accrued contract payments and fuel imports, which remain the dominant source of power generation. Instead of embarking on efficient reforms, the government has once again resorted to a quick fix: tapping into depleting funds to offer temporary relief, reducing the prospects for the sector's recovery.
Overall, the government's dismal track record on electricity provision and the absence of political will to embark on reforms signal that the last-minute sense of urgency will continue to be the norm until foreign currency reserves run out. This will make it impossible to fix the power sector in the near future and eventually lead to a total collapse of Lebanon's economy.
Follow on Twitter: @Jessica_Obeid
Photo by ANAS BABA/AFP via Getty Images
---
The Middle East Institute (MEI) is an independent, non-partisan, non-for-profit, educational organization. It does not engage in advocacy and its scholars' opinions are their own. MEI welcomes financial donations, but retains sole editorial control over its work and its publications reflect only the authors' views. For a listing of MEI donors, please click here.