Contents:
Biden's lightning diplomacy in Egypt
Brian Katulis
Vice President of Policy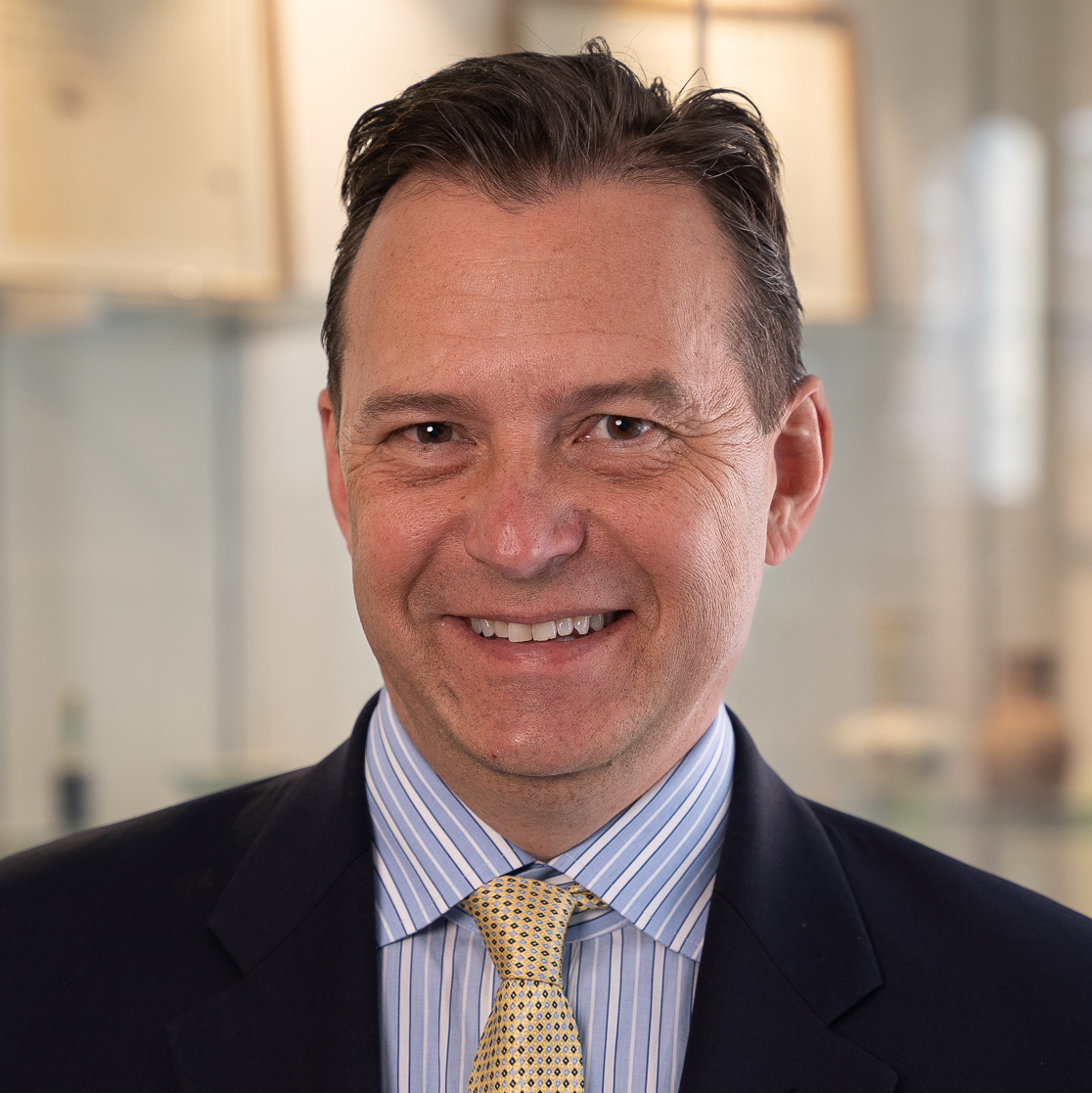 President Biden's quick visit to the international climate conference in Egypt and his bilateral meeting with the host government show that America intends to remain engaged in the Middle East.

Biden has avoided calls by some in America to pull back from the region and has instead continued to carve out a pathway for steadier U.S. diplomatic engagement.
President Joe Biden's visit to Sharm El-Sheikh, Egypt, for this year's United Nations Climate Change Conference (27th Conference of the Parties, COP27) was short but impactful, offering a sign that the Biden administration will continue to roll up its sleeves and remain engaged in the Middle East during his next two years in office.
The main event in Biden's visit was his speech to the climate conference, where he highlighted America's leadership and the steps his administration has taken to tackle the climate crisis at home and abroad.
Biden also met one-on-one with his counterpart, Egyptian President Abdel Fattah El-Sisi. The two leaders discussed a wide range of issues, such as food and water security. But Biden also raised U.S. concerns about Egypt's human rights record, including the case of jailed writer and activist Alaa Abdel Fattah.
This diplomatic engagement didn't produce major outcomes on its own, yet meetings like this are important to set the framework for Biden's team to follow up on when it comes to the broad range of human security issues relevant for the region and beyond. The next steps will be essential both to meet Biden's stated climate policy commitments and to work through the long list of issues raised in the bilateral relationship with Egypt.
In recent years, some voices in America and the region have called into question the value of U.S. involvement in the Middle East, with a few arguing that the United States does more harm than good. Biden rejected these calls for disengagement during his first two years in office. As the president declared on the final day of his Middle East tour this past summer, "Let me state clearly that the United States is going to remain an active, engaged partner in the Middle East. As the world grows more competitive and the challenges we face more complex, it is only becoming clearer to me […] how closely interwoven America's interests are with the successes of the Middle East. We will not walk away and leave a vacuum to be filled by China, Russia, or Iran. And we'll seek to build on this moment with active, principled American leadership."
Biden's short Egypt trip last week shows that America remains committed to the Middle East for the long haul. Not even the usual turbulence coming from the region nor the often heavily politicized domestic debate about U.S. foreign policy toward this thorny part of the world are likely to upend that trajectory.
Follow on Twitter: @Katulis
US special envoy for Yemen visits region as ceasefire talks stall and Houthis increase attacks
Gerald M. Feierstein
Distinguished Sr. Fellow on U.S. Diplomacy; Director, Arabian Peninsula Affairs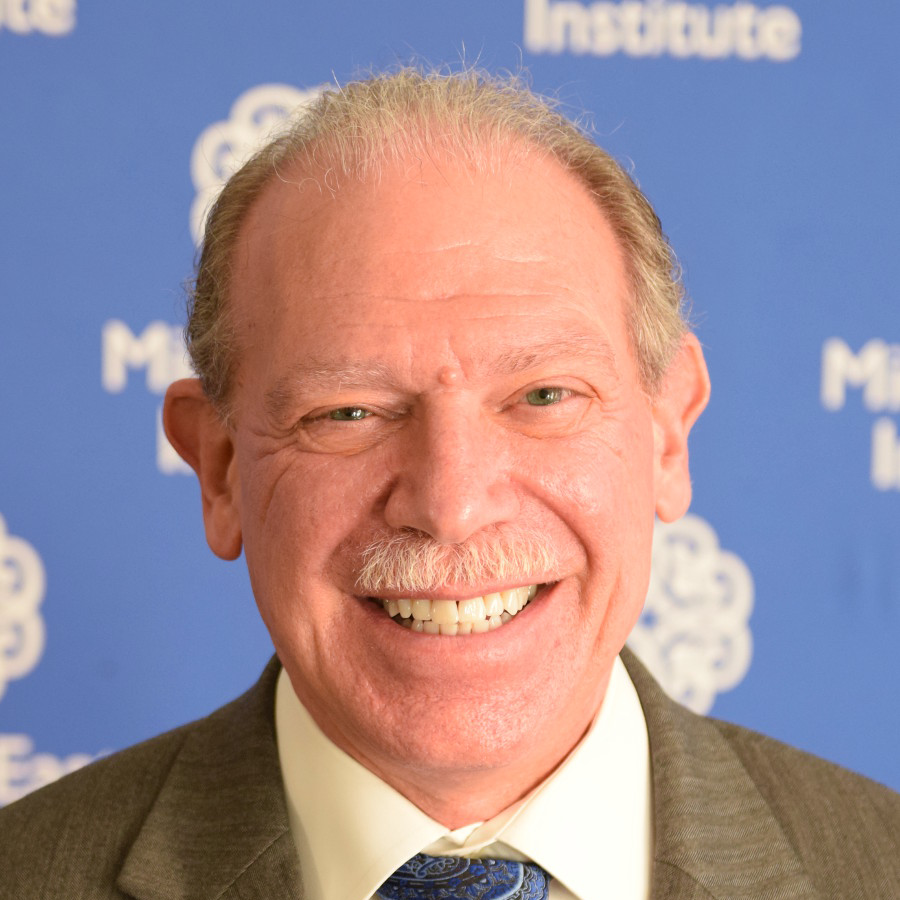 There is no sign of progress in efforts to renew the Yemen ceasefire, expired since Oct. 2, as U.S. Special Envoy Lenderking visits the region.

Instead, in an attempt to increase pressure on the legitimate government as well as the international community to negotiate more favorable terms, the Houthis tried to attack oil export terminals under the government's control.
U.S. Special Envoy Tim Lenderking traveled to Saudi Arabia and the United Arab Emirates on Nov. 2 to consult on efforts to restart the lapsed Yemen ceasefire. The series of three two-month agreements, which provided substantial albeit imperfect relief to the Yemeni population after eight years of civil conflict, expired on Oct. 2, when the Houthis refused to agree to a fourth iteration. United Nations Special Envoy Hans Grundberg, with substantial assistance from Lenderking, had been hoping to expand the scope and duration of the agreements to provide a foundation for a return to the negotiating table to end the conflict.
Despite Grunberg's and Lenderking's efforts, the Houthis sought to increase pressure on the Yemeni government and the international negotiators by attacking oil facilities under the government's control. The government announced that the Houthis had launched a drone strike on the port of Qena in Shabwa Governorate on Nov. 9. Previously, Riyadh indicated that it had foiled a drone attack against the al-Dhabba oil terminal in Hadramawt. Yemeni Presidential Leadership Council Chair Rashad al-Alimi denounced the Houthi effort, which he said was aimed at "hampering the Council's reform efforts focused on services and livelihoods."
Despite successful efforts to interdict the Houthi attacks, the latter's campaign has achieved some results: the Yemeni producer PetroMasila reported it was forced to halt pumping as its export tanks were full and at least one tanker withdrew from Yemen before it was able to load 2 million barrels of Yemeni crude. Nevertheless, there is no indication that the Houthis see these renewed attacks as a prelude to the start of broader conflict.
Iran and Russia play up economic cooperation, shared anti-Western front
Alex Vatanka
Director of Iran Program and Senior Fellow, Frontier Europe Initiative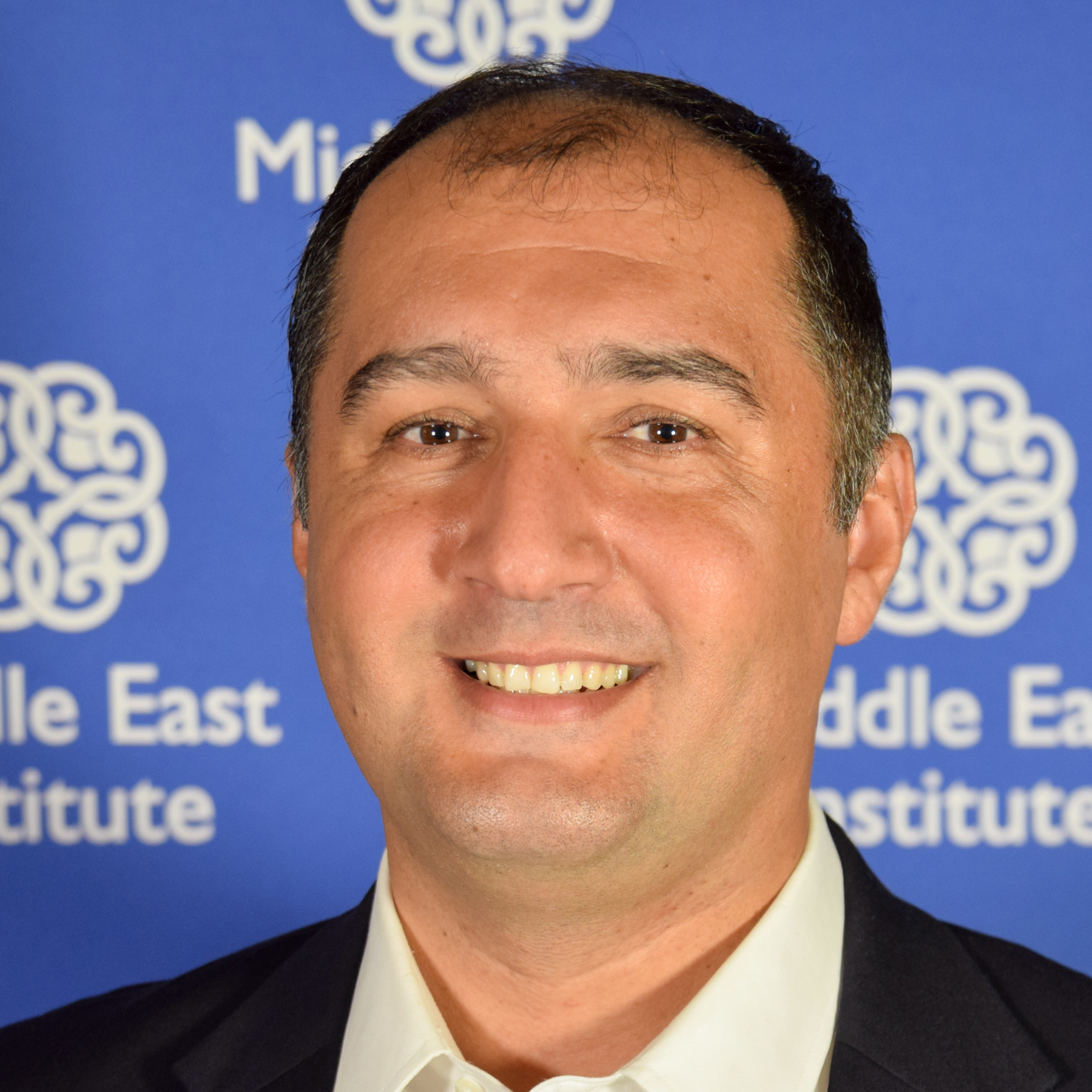 Their common front against the West has long kept Moscow and Tehran together; but in the face of Western sanctions pressure, the two have been hyping their economic cooperation.

The latest investment data suggests that despite having come under heavy Western sanctions since re-invading Ukraine in February 2022, Russia has been able to find loopholes to transfer funds for strategic projects under development in Iran.
Last week, Russia's Security Council Secretary Nikolai Patrushev visited Tehran. In the joint statement with his Iranian counterpart, Ali Shamkhani, the two countries emphasized the need to confront "Western interference" in their internal affairs.
In fact, the common front against the West is the glue that has long kept Moscow and Tehran together. But following the Russian re-invasion of Ukraine last February, and the imposition of Western sanctions on Moscow, Iran and Russia have been busy hyping potential economic cooperation that would undermine the impact of the West's punitive financial measures.
This is the big test as the two countries attempt to elevate relations. Both states are heavily dependent on income from the export of hydrocarbons; hence, they are actually economic rivals for the same markets. But Patrushev and Shamkhani stressed that increasing the bilateral trade volume is an important act of defiance against the West.
Skeptics in Tehran understand why the political leadership likes to play up the significance of Russian-Iranian collaboration. It gives the impression that Tehran cannot be entirely marginalized on the global stage and that Iran still has important partners. But it is rather unclear how Russia — which today has overtaken Iran as the most sanctioned country in the world — can actually benefit the Iranian economy in tangible ways.
Much of the recent talk of Iranian-Russian economic cooperation has centered on joint activities in the oil and natural gas sectors. Yet independent industry sources in Tehran wonder how Russia's essentially blacklisted financial system can hope to raise and provide capital for those promised economic projects in Iran.
Official Iranian statistics claim that in the first half of the present Iranian year (March 2022-March 2023), Russia was the largest foreign investor in the country's oil and gas industries. At $2.7 billion, Russia's investment plans are said to have entered the "implementation" stage. And Iranian government sources are keen to emphasize this particular fact because Russian companies have a long track-record of signing memoranda of understanding (MoUs) in Iran for economic projects that very often fail to materialize.
The climate might be changing, however. For example, the aforementioned $2.7 billion in Russian investments is allegedly centered on three specific energy and infrastructure projects, with the associated funds reportedly already in Iran. If this is true, it would suggest that as Russia has become gradually more sanctioned since February 2022 following its aggression against Ukraine, Moscow has nonetheless been able to find loopholes to bring or transfer funds for strategic projects under development in the Islamic Republic.
As can be imagined, Tehran and Moscow have good reasons to keep the details of their economic cooperation under wraps to avoid Western detection and reaction. But the secrecy around these joint projects is not preventing skeptical Iranian sources from probing into Moscow's motivations and good faith in dealing with Iran.
Follow on Twitter: @AlexVatanka
Amid surging violence in Daraa, the Syrian crisis remains as intractable as ever
Charles Lister
Senior Fellow, Director of Syria and Countering Terrorism & Extremism programs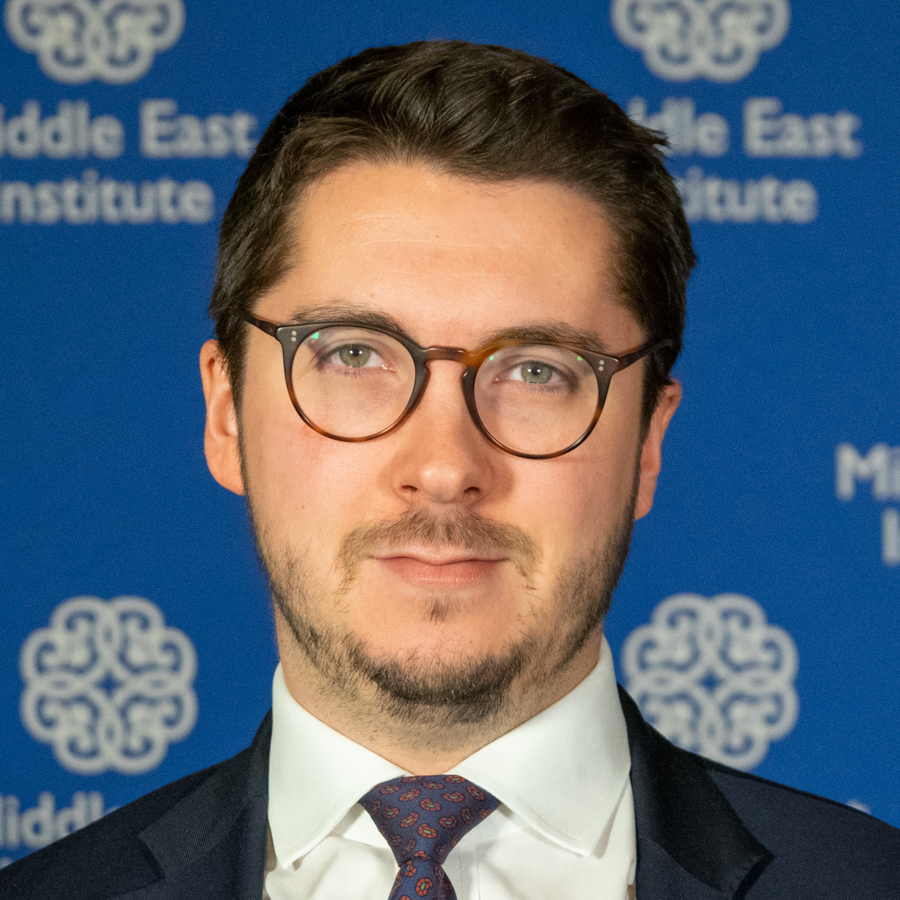 Four years on, the acute and persistent levels of violence plaguing Daraa Governorate underline that Russia's "reconciliation" plans for Syria have clearly failed.

Meanwhile, continuing violence in every corner of Syria and worsening economic and social conditions guarantee that the Syrian crisis will continue unchanged. Refugees know this all too well, which explains 2022's significant spike in migrant flows towards Europe.
Four years after the Russian-brokered "reconciliation" arrangement was sealed in Syria's southern Daraa Governorate, acute levels of violence persist. In fact, the region has arguably been the most unstable in Syria for some time. In the first two weeks of November, at least 33 people have been killed in 21 separate attacks and sustained fighting across Daraa, involving improvised explosive devices (IEDs) as well as armed ambushes and targeted assassinations. In addition to targeted attacks, Daraa city has also been plagued by more than two weeks of armed conflict between "reconciled" former opposition fighters and alleged ISIS militants. On Nov. 14, ISIS launched a suicide vehicle-borne explosive device (SVBIED) attack targeting reconciled fighters in Daraa city — the first such attack in Daraa in five years. A second car bomb was seized, undetonated nearby.
When Syria's regime conquered Daraa in mid-2018 after a brutal siege and scorched-earth bombing campaign backed by Russia, the "reconciliation" deal was — in Moscow's eyes — meant to exemplify how defeated opposition areas would be stabilized and reunited with regime-held Syria. Four years later, it is clear that hope was misplaced. "Reconciled" fighters remain deeply disillusioned; a covert insurgency continues; organized crime, gun-running, and drug smuggling have surged; Iran's influence is greater than before 2018; and ISIS has retained a local presence. Nowhere in Syria comes close to rivaling the persistent levels of violence in Daraa.
That said, violence continues in every corner of the country. In the past week alone, at least two rounds of Israeli airstrikes have struck Iran-linked targets in the eastern Deir ez-Zor and central Homs governorates, while conflict persists between the U.S.-backed Syrian Democratic Forces (SDF) and ISIS, between the SDF and both Turkey's and Syria's opposition, and between pro-regime forces and Idlib's civilian population. And contrary to nearly a year of speculation, Russia's military deployment and activities in Syria remain unchanged since the re-invasion of Ukraine in February 2022.
That violence persists across Syria in 2022 is clear evidence that the crisis that began in 2011 is as intractable and unresolved as ever. Worsening economic decline and spiraling inflation, the regime's absolute dependence on brutality, the blanket suppression of basic rights, and endemic corruption guarantee this situation will remain unchanged. Refugees know this all too well, with all polling indicating that there is virtually no support for any return to a regime-held Syria. It is therefore no coincidence that 2022 witnessed a significant spike in Syrian migrant movement toward Europe — by boat from Lebanon, Turkey, and North Africa.
Follow on Twitter: @Charles_Lister
Saudi Arabia-India cyber MoU highlights growing bilateral ties
Mohammed Soliman
Director, Strategic Technologies and Cyber Security Program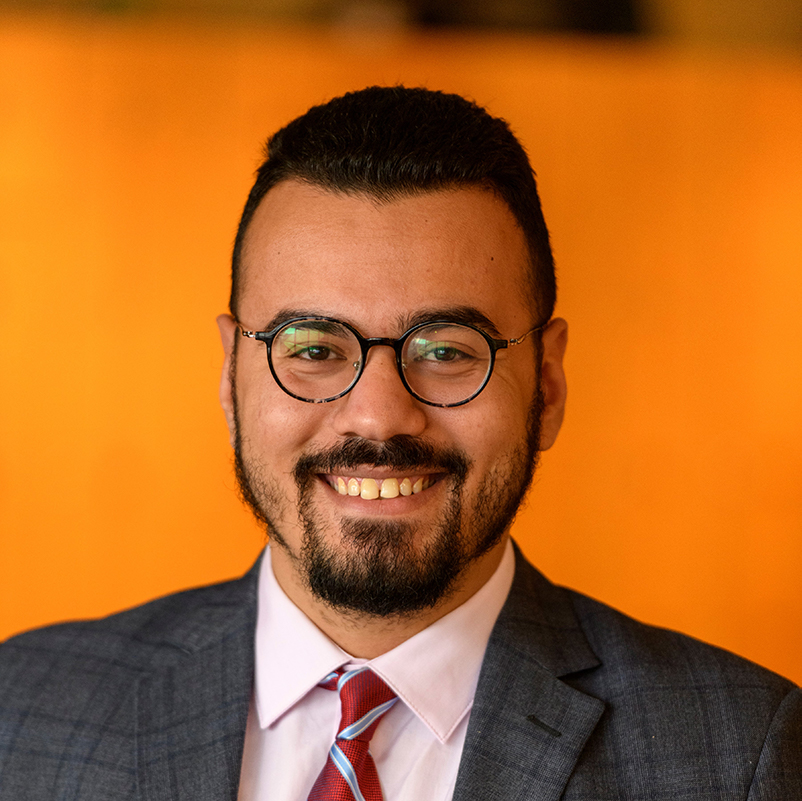 Saudi Arabia and India are expected to sign an MoU to launch a government-to-government cybersecurity cooperation initiative, reflecting a growing strengthening of relations between Delhi and Arab countries.

The Saudi-India partnership is a win-win: Saudi Arabia is looking to diversify its relations, focusing on tech and cyber, from the West to the East, while India offers substantial human resources, a robust local tech and cyber ecosystem, and a history of working with governments despite policy and ideological differences.
Saudi Arabia and India are expected to sign a memorandum of understanding (MoU) that lays the groundwork for bilateral cooperation between Riyadh and Delhi on cybersecurity. Under Vision 2030, Saudi Arabia's long-term economic development plan, the country has been transforming itself into a regional tech hub by investing in its local tech scene and human talent, providing incentives for international companies to move to the kingdom, and establishing joint ventures with Saudi entities. For its part, India is an emerging cyber and tech powerhouse. It jumped from 47th to 10th place on the International Telecommunications Union's latest Global Cybersecurity Index, making it one of the fastest-growing cyber powers globally without many of the geopolitical limitations that face traditional cyber powers like the United States, the United Kingdom, China, Russia, and Israel. From best practices on building cyber talent and intellectual property rights to joint ventures, the bilateral relationship between India and Saudi Arabia boasts a lot of untapped potential.
Cooperation with India on cyber reflects the deepening relations between it and Middle Eastern countries, mainly Saudi Arabia, the United Arab Emirates, Egypt, and Oman. The growing regional alignment between India and the Gulf states, as well as their shared vision of the multipolar order, lays the groundwork for further cooperation in areas such as cyber and emerging technology. This broader dynamic is largely shaped by the current geopolitical climate of great power competition between the U.S. and China, which has forced third countries to pick up a side, even when it is against their own national interest.
Follow on Twitter: @ThisIsSoliman
Photo by Sean Gallup/Getty Images
---
The Middle East Institute (MEI) is an independent, non-partisan, non-for-profit, educational organization. It does not engage in advocacy and its scholars' opinions are their own. MEI welcomes financial donations, but retains sole editorial control over its work and its publications reflect only the authors' views. For a listing of MEI donors, please click here.