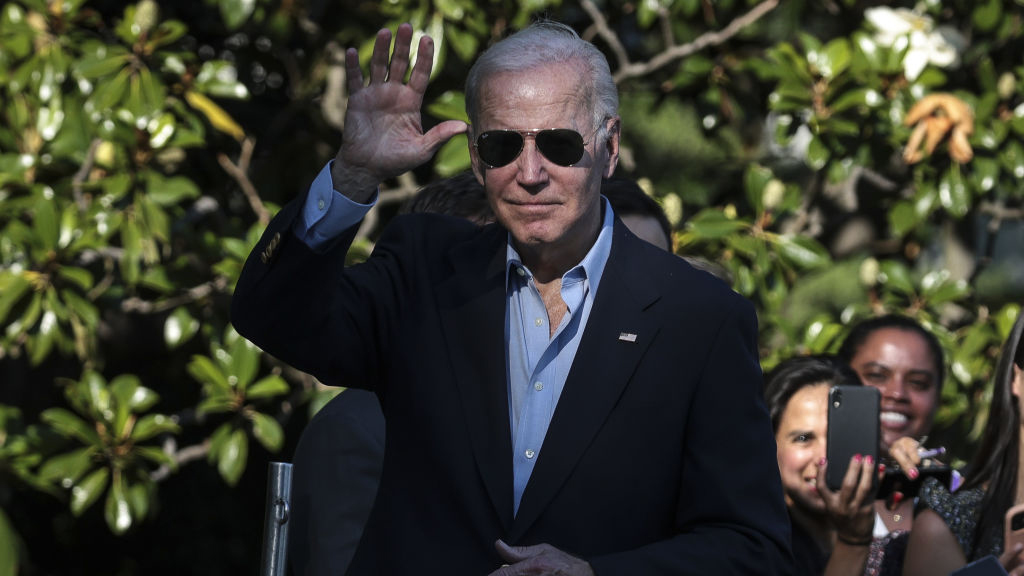 Biden's Middle East trip offers an opportunity to deepen US engagement in this key region
Paul Salem
President and CEO
Brian Katulis
Vice President for Policy
A key objective for this trip is to send a signal that the United States remains committed to the region at a time of geopolitical uncertainty.
President Joe Biden's trip to the Middle East comes at another critical moment for this troubled, and troubling, region. Tensions between Iran on the one hand and Israel and a number of Arab Gulf countries on the other, stand at a crossroads between the possibility of a U.S. and Iranian return to the Joint Comprehensive Plan of Action (JCPOA) and the risk of a rapid escalation toward armed conflict. The Abraham Accords have brought Israel closer to the UAE and Bahrain; this could become part of a stabilizing balance of deterrence vis-à-vis Iran, or an additional flashpoint of potential conflict.
The Russian war on Ukraine has driven up energy prices globally. This has been a boon to energy exporters in the Gulf but has put an enormous strain on energy importers across the Middle East and North Africa (MENA), including Morocco, Tunisia, Egypt, Jordan, Syria, Lebanon, Turkey, and Yemen. The energy importers have also been hit hard by a spike in food prices, as the war in Ukraine has exacerbated previous inflationary trends driving up the cost of key staples like bread. And this comes after more than two years of a pandemic that has seen sluggish economic growth, higher state spending, and growing indebtedness, as well as the prospects of slowing global economic growth and the risk of recession going forward. Indeed, the coming months are likely to see a resurgence of large-scale social unrest in non-oil-producing countries, to say nothing of desperately worsening conditions in the civil war countries, particularly Syria and Yemen, and the increasingly failing state of Lebanon.
But key Gulf Cooperation Council (GCC) countries also feel that they have more leverage in today's post-Ukraine world. Europe's energy needs are glaring, but even the energy-rich U.S. has seen a surge in gasoline prices. Saudi Arabia, the UAE, Qatar, and other energy producers in the region know they have leverage in this changing environment. Also, with the West and Russia somewhat reengaged in war in Europe, many countries in the region — and that includes the Gulf states, Egypt, Turkey, and others — realize that they are being courted to align one way or the other and will use that leverage to extract concessions of their own.
Given this current state of play in the Middle East, President Biden's visit to the region from July 13-16 is unlikely to produce major breakthroughs in the short term. The prospects for a new nuclear deal with Iran and progress on the Israeli-Palestinian front appear dim at this time, and the broader global energy and economic picture remains uncertain. Whatever announcements and commitments are made during the trip will require steadier and more pragmatic involvement by the United States on a range of fronts — diplomatic, security, and economic.
A key objective for this trip is to send a signal that the United States remains committed to the region at a time of geopolitical uncertainty when other outside actors, particularly Russia and China, are working in their own ways to impact trends across the region. But it also offers an opportunity to shift the framework for U.S. policy in the Middle East away from the post-9/11 militarization of U.S. foreign policy toward a new type of engagement that seeks to build partnerships and helps foster trends toward de-escalation and greater regional integration.
After spending his first year and a half in office mostly trying to avoid deeper engagement in the Middle East while prioritizing challenges at home and in other parts of the world such as China and Russia, President Biden is making a slight shift toward dedicating more time and attention to the Middle East, in large part because he has recognized that what happens in the region still has a major impact on the world's economy and global stability. Gone are the fictions of simply being able to pivot or rebalance toward other regions of the world — the Middle East remains an essential "hinge" region that geographically connects the world's leading economies and still plays an outsized role in ensuring global stability.
The United States maintains a broad and diverse set of relationships across the Middle East, and Biden's visit offers an opportunity to encourage countries of the region to work more closely with one another to take greater responsibility for their own affairs on three key fronts.
Supporting regional efforts to address human security. The centerpiece of the key challenges in the Middle East is directly linked back to the people of the region. For decades, numerous studies have identified endemic weaknesses in governance, outmoded economic models, and social policies stuck in the past. In certain parts of the Middle East, new leaders are working to forge ahead with economic and social reforms, and to connect their countries' economies with others in the region and the rest of the world. The United States should encourage these trends by playing a constructive role that helps incentivize these changes and supports efforts to promote more effective governance that is responsive to the concerns of the people of the region. Given the renewed economic pressures, the United States has an interest in encouraging countries in the region to be more responsive to their own people on the political, economic, and social fronts, and this requires deeper diplomatic engagement.

Encouraging the trends of de-escalation and regional integration. The Middle East remains a tinderbox of complicated conflicts and tensions, with an ongoing shadow war between Iran and Israel, as well as ongoing civil and proxy wars in Yemen, Syria, and Libya. But at the same time, there have been new efforts over the past few years by key regional actors to pursue talks, reduce tensions, and look for openings to avoid wider conflicts. The United States, given its broad range of contacts and extensive bilateral security ties across the region, can play an important role in reassuring regional actors that they stand to gain more from de-escalating conflicts and opening up new avenues for cooperation.

Fostering deeper relationships with the people and governments of the region. In encouraging leaders of the region to take greater responsibility for their own affairs, be more responsive to their own citizens, and work together to forge stronger regional cooperation, the United States can recast and right-size its overall involvement in the Middle East. In essence, by investing more deeply in diplomacy in the region, the United States can find a practical pathway out of the past 20 years of America getting trapped in endless conflicts with an overcommitment of resources that drained its national will and sense of purpose.
These three elements are key parts of a broader framework for U.S. engagement in the Middle East. A single four-day visit by the U.S. president won't achieve much on its own, but it can usher in a new phase of U.S. involvement in the region — one that is more mature, realistic, and focused on empowering the forces for positive change within the region.
But ultimately there is only so much that the United States can do in the Middle East given all of the challenges that it faces at home and its competing priorities in the wider world. The fate of the region lies with its leaders and how responsive they are to their own people and the conditions shaping each country and the broader regional landscape.
The urgent priority is for regional states with means to coordinate with other, resource-poor states, as well as with the international community, to fend off the tsunami of socio-economic suffering that will hit the Middle East in the coming months on the back of the double impact of high energy and food prices. This suggests the creation of a regional emergency fund to support impacted countries and social strata, as well as international deals to secure desperately needed food and grain resources for vulnerable MENA countries. Geopolitically, it also suggests supporting efforts — whether through diplomacy or NATO action — to escort Ukrainian grain through the Black Sea to markets in the Middle East and around the world.
Regional leaders should also continue their efforts at regional dialogue and de-escalation, including those aimed at ending the wars in Yemen and Libya, avoiding a full collapse in Lebanon, stabilizing Iraq, and providing humanitarian aid in Syria, despite the current absence of a pathway to a negotiated settlement there. With or without a return to the JCPOA, relations between Iran and a number of key regional states will remain dangerously troubled, to say nothing of Iran's long-term commitment to its proxy forces in Lebanon, Syria, Iraq, and Yemen. But none of the players has an interest in war, and de-escalation among them might open up opportunities for progress in Yemen and other arenas.
Regional leaders should also recognize the inexorable need for a return to progress on the Israeli-Palestinian front. The Abraham Accords and American passivity have done nothing to change the plight of millions of Palestinians living under occupation or siege or resolve the question of Jerusalem; both issues will continue to animate conflict within the occupied territories and Israel, as well as throughout the wider Middle East.
In their meetings with the U.S. president, regional leaders should balance their requests for security guarantees and cooperation against common threats with an invitation to joint diplomatic and socio-economic engagement. This should aim to address both the urgent socio-economic and food security needs of vulnerable populations in the region, but also to work toward the broader objectives of de-escalating regional conflict, making progress in ending civil wars, and forging a positive path forward on the Israeli-Palestinian track.
This short visit can only have a limited impact, but it is important for setting the stage for a new pattern of relations between the U.S. and key players in the Middle East. This new dynamic should be based on a shared commitment to confronting existential threats to human security (such as those posed by surging energy and food prices) and the risk of further armed conflict; it should support efforts to build a more de-escalated and integrated region, and one which makes the needs of its most vulnerable populations a priority.
Follow on Twitter: @paul_salem, @Katulis
Focus on energy security, not oil production
Karen E. Young
Senior Fellow and Director of Program on Economics and Energy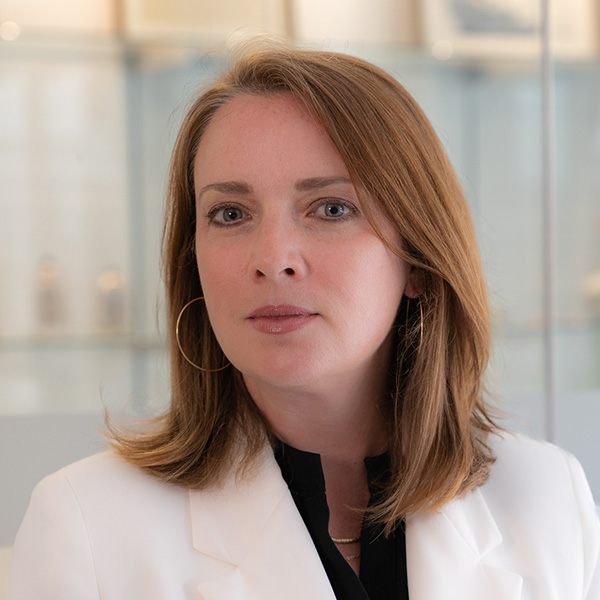 Energy security is a global challenge. It always has been, but now there is a greater realization within the United States that it is not an island in global energy markets. The disjointed U.S. policy reaction toward both domestic energy production and Gulf producers has underscored how the foreign policy implications of our future energy needs are not well understood. When President Joe Biden visits Saudi Arabia on July 15, there will be an opportunity to meet with regional leadership to discuss the shared challenge of future energy security and to consider the Gulf states' central role.
The president should focus less on a short-term "ask" and more on the potential partnership with the Gulf states to meet the broader needs of an emerging-market energy transition in Africa, Asia, and the Middle East. Two million additional barrels per day (bpd) to oil markets might slightly ease pricing and some trading anxiety over a failure to bring Iran back to market, but it would also point to the extreme limitations with current oil production capacity. Global spare capacity is now at about 2 million bpd, so asking Saudi Arabia to shoulder the burden would ultimately create a market even more vulnerable to shocks. Asking Saudi Arabia to break with its OPEC+ partners would be politically difficult within the cartel, especially given that most of the OPEC+ members are not meeting their production targets. Exhausting global spare capacity would create a tight oil market where there really is nothing else to give — a situation that could lead to extreme price hikes if we had an outage caused by weather, terror attacks, or a political crisis in any number of producers.
The Gulf oil and gas producers have already internalized the process of an impending energy transition, meaning a diminishing demand for their most important export revenue sources, and a domestic transformation in labor markets, new capital needs, and a revision of the role of the state in the economy. The global energy transition we encounter today is similar in scope. The price surge now creates an opportunity for Gulf states to manage existing debt, to make investment decisions on renewable power sectors and net-zero targets, and to double down on liberalization measures. It is also a moment to think about how dominant Gulf producers might reshape the political economy of the wider region to align to their needs, and to reposition their relationship with the United States.
We can expect three trends to define the near term in MENA energy politics:
Oil and gas producers will become more disaggregated within the region, in terms of their access to capital, fiscal space for social support, and ability to direct hydrocarbon revenues to invest in domestic climate goals like renewable power production and a diversified economy. The wealthier ones will be called upon to seed a (green) development transition in the weaker ones. The regional political dynamics will change, with a growing role for the dominant Gulf Arab states: Saudi Arabia, the UAE, and Qatar.

Gas markets will boost the importance and international profile of producers in the eastern Mediterranean and shift the intra-regional dynamics among producers and their regional investor partners. For Israel, this has security partnership implications as well. For Europe and the United States, competition, innovation, and investment cycles will reshape how the West sees the Middle East and how the gas producers within MENA engage with each other. It may be gas, more than oil, that defines how U.S. foreign policy sees the Middle East in future security and economic partnerships.

The aid, investment, and development agenda of the Middle East will become more global in its reach and outlook, driven by the Gulf states and their individual transformations as they seek new markets for their energy products (oil and gas, but also hydrogen and petrochemicals). This has broad implications for the MENA region, but also for Africa and South Asia. Pan-Arab support is less of a guide to aid and investment decisions in economic statecraft with a greater emphasis on return on investment and market sustainability.
The windfall of wealth in Saudi Arabia will be transformational domestically and could reposition the country in the region and beyond. This is a fact that the United States should recognize and internalize in our regional policy. Higher oil production and positive non-hydrocarbon activity are expected to deliver the fastest GDP growth since 2011. Based on a conservative Brent crude price forecast of $104/barrel, the fiscal surplus would reach 8.0% of GDP in 2022. The key question will be what the Saudi government decides to do with these proceeds, and whether domestic growth and investment is prioritized over regional financial intervention. Shaping that regional intervention to further the shared goals of providing low- and zero-carbon energy production should be a security and economic priority for U.S. foreign policy.
Follow on Twitter: @ProfessorKaren
To succeed in Riyadh, Biden will need to make his trip more than a one-off
Gerald M. Feierstein
Distinguished Sr. Fellow on U.S. Diplomacy; Director, Arabian Peninsula Affairs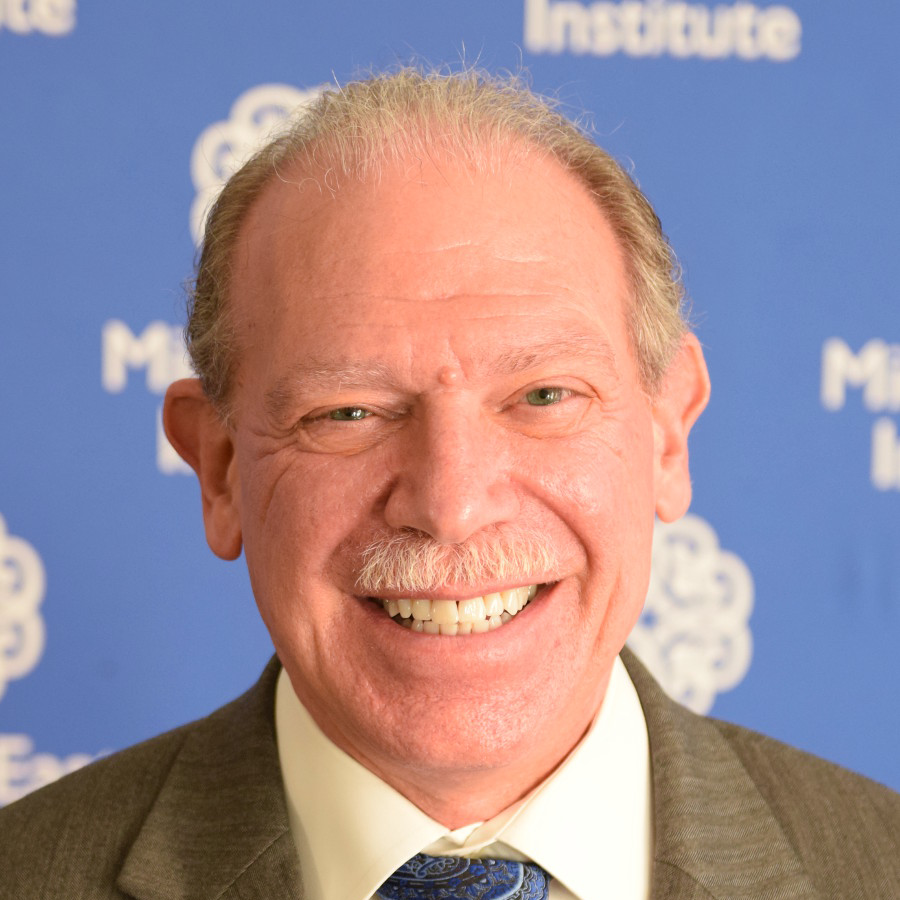 President Joe Biden's first trip to the Gulf region will feature a rich and lengthy agenda of high priority items:
Next steps on Iran given the increased likelihood of no deal on the JCPOA;
Efforts to promote a negotiated resolution of the Yemen conflict;
An interest in promoting further normalization arrangements between Saudi Arabia and Israel; and
The amelioration if not the full resolution of disagreements between the U.S. and its Gulf partners on how to address the global impact of Russian aggression in Ukraine and manage deepening Chinese regional engagement.
Beyond these pressing issues, the president will almost certainly use the occasions of his bilateral meetings with the Saudis and the GCC+ session to reiterate U.S. commitment to the security of its Gulf partners and potentially explore possible steps to formalize security cooperation, albeit falling short of a NATO-like Article 5 obligation. The president will also be expected by his U.S. domestic audience to raise U.S. expectations that our Gulf partners will respect the human rights and civil liberties of their citizens.
While progress in addressing these agenda items will advance the objective of stabilizing U.S. ties with the Gulf states, the two sides will remain skeptical of the durability of relations in the absence of further measures to build an institutional framework around them and establish realistic goals and objectives for each side. In fact, it's been clear for more than a decade that the fundamental problem in U.S. regional relations has been the absence of clear communication and the establishment of structures to resolve differences rather than allowing them to fester.
In the past, when senior Gulf leaders were more content to accept U.S. leadership and generally acquiesced to U.S. policy initiatives (with some exceptions like Israel-Palestine and the 2003 Iraq invasion), such differences did not detract from broader relations. But a younger, more self-confident, more assertive leadership in the region today is no longer willing to accept that secondary role. They have made clear that they will stake out positions that they see as in their national interest, even if those positions challenge U.S. preferences, such as their commitment to pursue closer relations with China and resist being drawn into a U.S.-Chinese strategic competition.
Similarly, a U.S. leadership and public untethered from the requirements of Cold War strategy and anticipating reduced reliance on Middle East energy supplies has questioned the need for sustaining a relationship that is often perceived as at odds with U.S. values and interests. President Biden's ill-considered pledge on the campaign trail to make Saudi Arabia a "pariah" state over Yemen and Saudi human rights issues, including the murder of journalist Jamal Khashoggi, reflected a viewpoint that no longer considered maintaining a strong U.S.-Saudi bilateral relationship as a vital U.S. interest.
Nevertheless, a growing sense in recent months, especially after the Russian invasion of Ukraine in February, that friction in U.S. relations with its Gulf partners was intensifying appears to have pulled both sides back from the precipice. In recent weeks, intensifying bilateral contact at the senior leadership level, the Biden administration's nomination of an ambassador for Riyadh after a nearly 18-month hiatus, with reports that a nominee for Abu Dhabi will soon follow, and the president's upcoming travel to the region despite some domestic blowback have put both sides on their best behavior. Thus, the July 15 visit offers an opportunity not only to address current issues but to put in place structures that can sustain cooperation and coordination into the future. As noted above, the administration has taken steps to address one of the most glaring deficiencies in our diplomatic engagement with the region: the absence of U.S. ambassadors in regional capitals. But, beyond that, the parties might consider reviving some of the structures that were in place decades ago, like regular meetings both in the region and in the U.S. that served as opportunities to ensure coordination on key regional issues. Similarly, while there are a number of bilateral dialogues in place with GCC states, meetings have become irregularly scheduled in recent years. These dialogues should be established on a firm schedule with agendas worked out well in advance and sub-committees in place to sustain the efforts in the interim between full meetings. Consideration might also be given to establishing a parallel set of dialogues with the GCC as a whole.
Finally, the president can use this first set of meetings with his Gulf counterparts to promote an expanded agenda for U.S. regional cooperation as he has proposed in the past. The emphasis on defense and security cooperation has proved problematic in recent years as it has established U.S. military presence as the single metric for measuring U.S. commitment. Yet the U.S. enjoys competitive advantage in pursuing other issues of interest including deepening economic diversification, pursuing green energy initiatives, mitigating the impact of climate change, and promoting regional efforts to strengthen public health and prepare for future pandemics. Developing such a broader agenda for cooperation can deepen relations and, in itself, form a framework to reduce friction when it inevitably occurs.
US aid to Saudi Arabia on missile defense is not unconditional
Bilal Y. Saab
Senior Fellow and Founding Director of the Defense and Security Program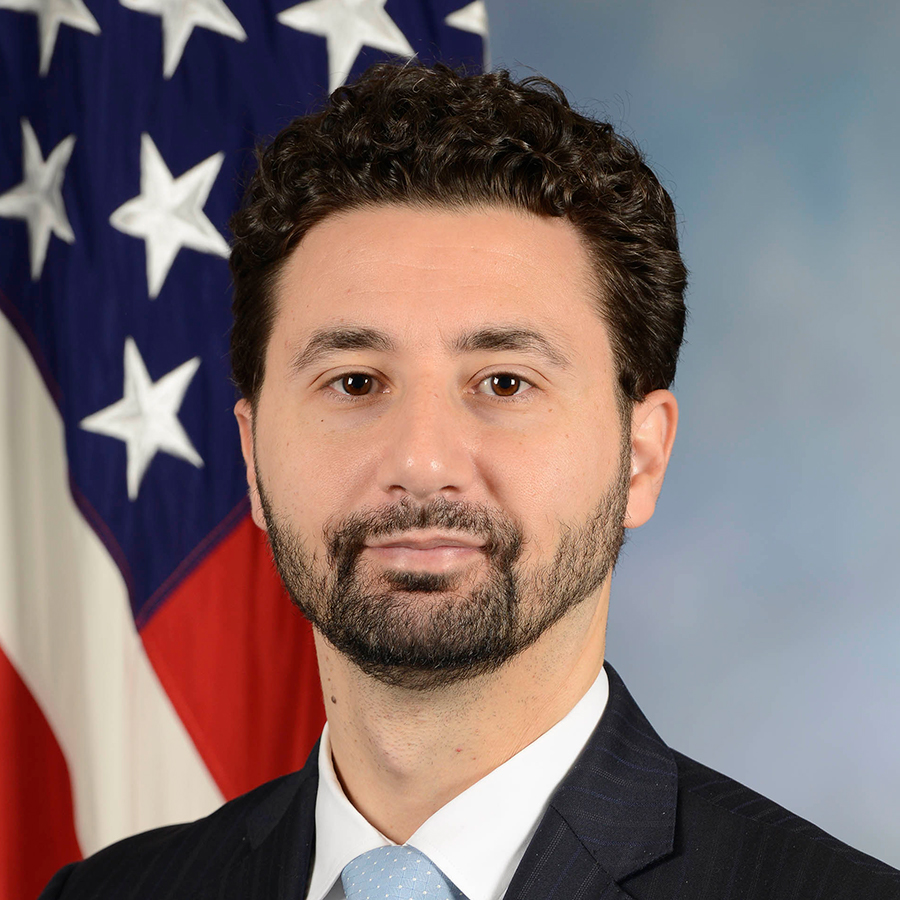 The White House has repeatedly emphasized that U.S. President Joe Biden's meeting in Jeddah, Saudi Arabia, with Saudi and other Arab leaders in mid-July will cover a variety of issues beyond soaring international oil prices.
The administration is right to insist on this message. Biden's conversation with the Saudis shouldn't be limited to asking them to pump more oil, which isn't going to solve the energy market's problems in the short run anyway.
There are other priorities U.S. officials should and hopefully will address with the Saudis — all usefully summarized in a letter issued by six leading House Democrats on June 7. Saudi Arabia's recent ballistic missile procurement plans — and possibly indigenous development with the help of China — is one of those priorities, and it is what worries the U.S. Defense Department the most.
Biden will find it hard to discourage the Saudis from enhancing their ballistic missile and armed drone capabilities. Riyadh seems intent on going down that path — which it began in the late 1980s when it purchased an unspecified but likely small number of medium-range Chinese ballistic missiles — for two reasons: first, the serious limitations of missile defense; and second, the failure of world powers, including the United States, to curb Iran's missile program, which is the largest in the Middle East.
Yet despite the difficulty of Biden's task, he should make every attempt to persuade the Saudis because the proliferation of ballistic missiles in the Middle East is inherently destabilizing. Indeed, the last thing the region needs is an offensive missile race given how powerful and destructive those weapons are. And if Iran and Saudi Arabia (as well as potentially others in the region) ever acquire nuclear arms, ballistic missiles would be an effective if not ideal delivery system given their affordability, range, and speed.
Many analysts point to the increasingly uncertain U.S. commitment to the security of Saudi Arabia as another important reason why the Saudis are investing in an expanded missile program. (In September of last year, the United States withdrew its own Patriot batteries from Saudi Arabia despite a spate of Houthi attacks against the kingdom.)
The fact that the Saudis are less reassured than ever when it comes to Washington's willingness to protect them from Iranian aggression may have influenced their security decision-making. But even if those concerns didn't exist, it's unclear that Riyadh would have given up on the offensive missile option altogether.
Saudi Arabia has realized, much like the rest of the world, that no matter how potent missile defense is, it can't stop sophisticated missile and drone attacks, which the Iranians and their Houthi allies in Yemen have launched repeatedly against the kingdom over the past few years, most devastatingly in the fall of 2019 against Saudi oil installations. In late March of this year, the Houthis successfully struck multiple civilian targets in several parts of the kingdom, including energy and water desalination facilities.
Even the best U.S. technology, which the Saudis own with their Patriot and Terminal High Altitude Area Defense systems, has been incapable of defending against complex and simultaneous attacks. Israel is reported to have made advances lately in missile defense technology, having successfully tested a new laser system called "Iron Beam," but definitive conclusions about its effectiveness, especially before it gets tested in real-life combat, are vastly premature. Even if Saudi Arabia is interested in missile defense cooperation with Israel — which it is — this new system won't be operational anytime soon.
In addition to missile defense's operational imperfections, there is its enormous price tag. It costs billions of dollars to acquire and maintain advanced missile defense systems. That's an incredibly inefficient, though still inescapable, way to defend against much cheaper attacking drones and missiles. (The latter, depending on their specifications, could cost a few million dollars, whereas the former costs as little as a few thousand dollars.) It's simply unsustainable even for the wealthiest of countries.
Of course, none of this means that the Saudis will forgo or limit their investments in missile defense. But it does suggest that they — like many other countries around the world, including those in NATO — might no longer rely exclusively on missile defense to protect their cities and critical infrastructure.
This scenario would have had a lower probability had Iran not had carte blanche to continuously expand and improve its own missile program. U.S. diplomacy and sanctions as well as Israel's use of force in recent years have all failed to constrain Iran's arsenal. Every time Washington has raised the issue of missiles with Tehran, the latter has immediately ruled out any compromise.
Regional or multilateral diplomacy is another avenue to address Iran's missiles. The Saudis and the Iranians themselves reportedly have held several rounds of direct talks in Baghdad since 2021, and although Saudi Foreign Minister Faisal bin Farhan seemed pleased with the progress that's been made, he admitted that there still was a long way to go. It's unclear what those areas of convergence are, but it's doubtful that Iran has agreed to limit its missile program in any way.
The Iranians have been pretty consistent on this issue, whether in their talks with regional countries, the Europeans, or the United States. In 2018, Brig. Gen. Farzad Esmaili, the chief commander of Khatam al-Anbia Air Defense Base, said Iran's missile program was a "red line." Three years later, Iranian President Ebrahim Raisi reaffirmed the Islamic regime's position that the missiles were "nonnegotiable." Iran's missile program has always been a central element of the country's strategy to not only defend itself but also project power beyond its borders.
Riyadh wishes to create a stronger deterrent against Tehran by demonstrating that it is developing an ability to fight fire with fire. The ultimate question for the Saudis is whether this approach will succeed. Most likely it won't because understanding what deters the Iranians has been an incredibly difficult exercise for all of Tehran's adversaries.
The United States, itself, has struggled to prevent the Iranians from launching attacks against Arab partners and cultivating violent militias across the Middle East for decades. The Trump administration threw everything but the kitchen sink at Iran with its maximum pressure policy, killing its top military commander, Qassem Suleimani, in January 2020 in a drone strike, and it still failed to deter Iran and its non-state allies from engaging in various hostile acts in the region. 
The Saudi aspiration to acquire more powerful missiles could very possibly have the opposite effect too. Iran is extremely sensitive to missiles as a result of its horrible experience with Iraq during the 1980-1988 war, so it might launch preemptive strikes to reduce or eliminate the threat, which could lead to Saudi retaliation and ultimately all-out war.
Biden's chances of convincing the Saudis to reconsider their cooperation with China on ballistic missiles (or with any other country for that matter that is not part of the Missile Technology Control Regime) are not very good, but he does have important leverage, which is the United States' indispensable role in the establishment of an integrated air and missile defense architecture in the region.
Without U.S. technology and involvement, a shared early warning system is impossible. This system is most critical because it is the first layer of defense and it can only be administered and deployed by the United States, which would serve as a hub providing data through its satellites to all the shared early warning systems terminals within the participating Gulf Arab states.
This initiative of integrated air and missile defense, lately turned into a bipartisan bill in Congress that seeks more broadly to upgrade defense cooperation between Israel and the Arabs following the Abraham Accords, constitutes a better deterrent against Iran and a real game-changer not just for the Saudis but for all those who are at risk of Iran's missile and drone attacks, including U.S. personnel stationed in the region.
But for Saudi Arabia to obtain the United States' comprehensive help on missile defense, it must commit to missile nonproliferation in the interest of regional and international security. That's the security bargain Biden should be underscoring in his meeting with Saudi leaders.
Riyadh must understand that further cooperation with China on offensive missiles will lead to the loss of full U.S. support on missile defense. This shouldn't be a difficult choice.
This article was originally published by Foreign Policy on June 24, 2022.
The view from Tehran on Biden's trip to the Middle East
Alex Vatanka
Director of Iran Program and Senior Fellow, Frontier Europe Initiative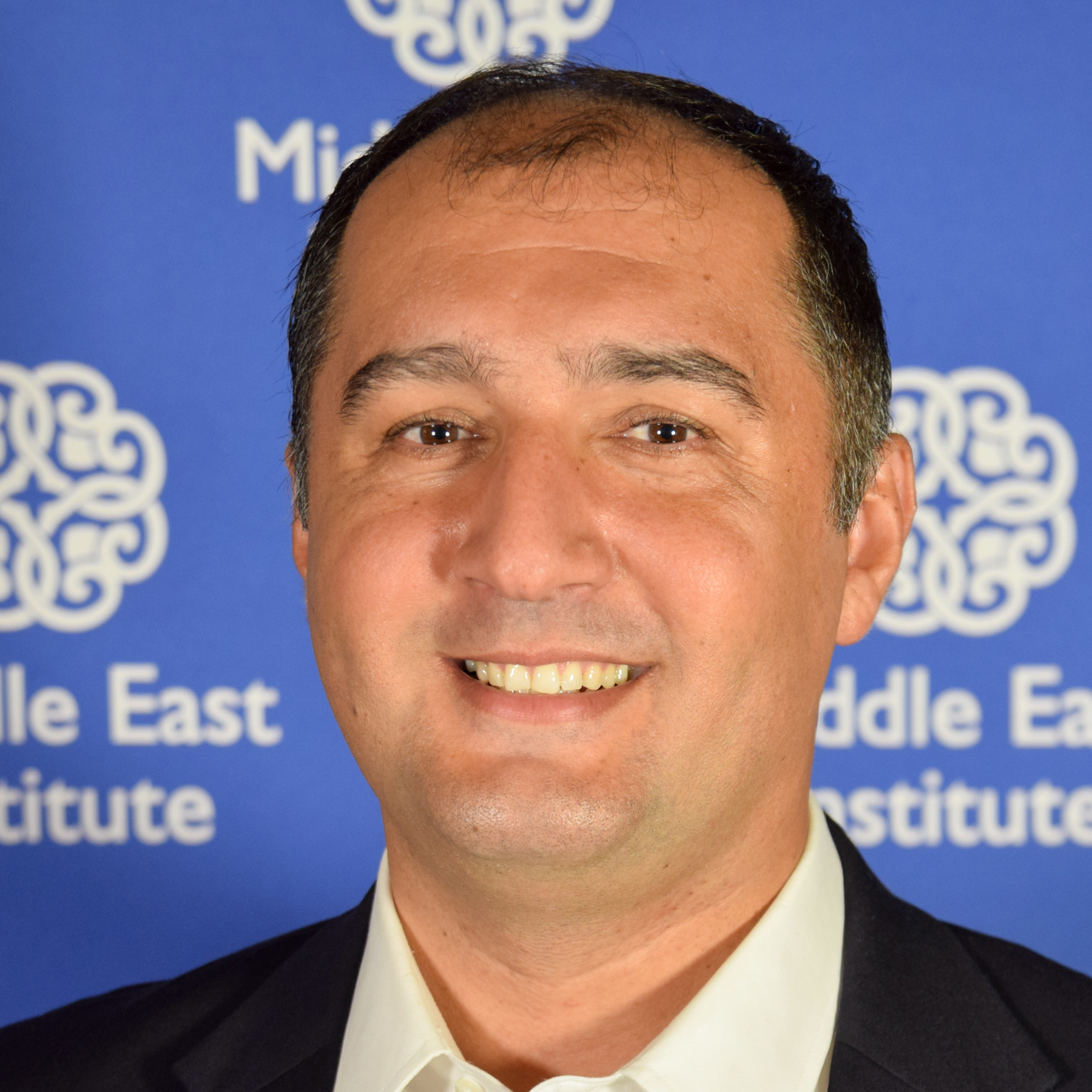 The Iranian authorities anticipate that President Joe Biden's visit to the Middle East is aimed at one top priority: to reaffirm the U.S. commitment to its partners in the region. 
To achieve this goal, the expectation in Tehran is that Biden will make some concessions to America's regional partners, such as Israel and Saudi Arabia. The Iranians are very hopeful that such concessions will be limited and not capsize the already tenuous U.S.-Iran nuclear talks. 
That said, Tehran does not seem to anticipate Biden's visit will result in the launch of a new regional military alliance aimed at Iran and spearheaded by Washington.
This Iranian reading might well be correct. But at the same time, Tehran also accepts that the U.S. does have the motivation and ability to mobilize its partners in the Middle East at a time when the Russian invasion of Ukraine is propelling Washington to rebuild its reputation as a dependable security guarantor for its partners in Europe and East Asia, as well as the Middle East.
Biden's goals as Iran sees it 
President Biden is set to arrive in the region at a time when U.S.-Iran nuclear talks are at a critical standoff, over a year after the Biden administration resumed negotiations. 
The last round of talks in late June in Doha came to naught. More talks are likely but the basic question facing America's allies in the region is whether Washington has a Plan B if the diplomatic track fails. From skeptical members of Congress to U.S. partners in the region, there is feeling that the Biden team does not have a backup plan to deal with Tehran. 
Instead, both Iran and the U.S. resort to pressure tactics, each assuming time is on their side as they maneuver for the best possible deal. Tehran resorts to the usual instruments: downgrading its compliance with its various nuclear obligations as a way to pressure the U.S., while Washington has two tools at its disposal, or so the Iranians believe.
First, the U.S. raises the prospect of a military campaign to stop Iran's nuclear program. Second, the Biden White House is seemingly working on the creation of a new regional front against Iran, which is where President Biden's upcoming visit to Israel and Saudi Arabia comes in.
Tehran has for some time considered U.S. threats of military action as a form of psychological warfare. Most recently, when U.S. media reported that U.S. and Israel have for years closely coordinated around Israeli strikes against Iranian assets in Syria, Tehran took that not as an admission of past U.S.-Israeli military-to-military cooperation in Syria, which is hardly a secret, but as a hint of what might be in store for Iran's nuclear program. 
On this occasion, Iran took the leak to the U.S. press to mean that Washington was signaling that it can covertly facilitate an Israeli campaign against Iran's nuclear program and regional agenda without overt American involvement. This is an implied way to keep the possibility of military strikes against Iran alive and put Tehran on notice as the nuclear diplomatic track is close to a dead end. 
As far as the idea of a new regional front goes, Tehran seems to think that Washington has so far refused to "regionalize" Iran's nuclear program, meaning that it has not given regional states — such as the Gulf countries — a front seat in the talks with Iran. 
The U.S. did this for two reasons. The Iranians have not wanted their Arab neighbors to join the nuclear talks as direct participants. Nor is it clear Washington wanted these countries involved. 
Their participation in the talks would have only complicated the process as the Gulf states are as worried about Tehran's regional agenda — if not more so — than they are about its nuclear program.
What if there is no nuclear deal with Iran?
This basic configuration might be changing, and if so, the rationale for the Biden administration to do so is also linked to the post-Ukraine tectonic shifts in great power competition.
While Tehran does not view the possibility of a U.S. military campaign against it as likely in the foreseeable future, it is anxious to see if Biden's visit creates new regional momentum against it. 
Iran's fear is that in the absence of a diplomatic resolution to its nuclear program, the price the U.S. has to pay to keep the Gulf states on America's side — against Russia and China — is to deepen its security cooperation with these countries, whose top security concern is Iranian actions. 
In such a scenario, Tehran might have to count on a more robust American-led, including kinetic, pushback against Iran and its allies in places like Iraq, Syria, or Yemen. The net outcome would be greater pressure on Iran's regional agenda and network of allies — from being able to supply arms to Hezbollah in Lebanon to sponsoring the pro-Shi'a militias in Iraq and the pro-Iran Houthis in Yemen. 
Such a campaign is already happening, albeit on a smaller scale. The U.S. and Israel are today working together to, for example, stop the flow of weapons to pro-Iran militants in Syria or Hezbollah in Lebanon. 
But this campaign can be deepened and expanded to include more regional states — such as the Gulf states — that share the U.S. and Israel's apprehensions about Iranian regional actions. This is Tehran's greatest fear about what might come out of Biden's visit.
Final analysis 
Biden's trip to the Middle East is focused on Iran but it is broader than that. In fact, it is no secret in Washington that Biden's primary aim is to help Israel and Saudi Arabia move closer to each other. 
The Iran factor helps this process since both Jerusalem and Riyadh share the same trepidations about Tehran's regional actions. But Biden's aims are likely grander: for the U.S. to once again be the undisputed security provider to its allies in the Middle East and act as a coordinator among its allies and partners in the region. Hence, the U.S. push to act as a go-between for Israel and Saudi Arabia.
From Biden's perspective, the logic is straightforward. Why sideline regional allies, or ignore their fears, in confronting the Iranian nuclear program, when those same allies are needed in the likely protracted competition against Russia and China that is already under way and could last for years or even decades to come? 
If this line of analysis is accurate, then the issue of Iran is not only one part of, but a key driver behind, a new U.S. push to reinstate its role as the dominant actor in the Middle East. It would suggest a newfound U.S. commitment to the region. Nonetheless, this represents crunch time for Tehran. 
The Iranian regional agenda — what the ruling Islamists in Tehran call the "Axis of Resistance — has already cost the Iranians dearly in blood and treasure. Iran's economy is on the brink thanks to the hundreds of sanctions imposed on it due not only to its nuclear program but also its regional activities. 
Tehran does not expect that Biden's visit will result in the creation of a Middle Eastern NATO with Iran as its key nemesis. For that to happen, a lot more regional readjustments are needed. 
But Biden's visit might just initiate new practical efforts by the U.S. and its partners to challenge Iran's regional agenda and raise the costs and risks for Iran's Supreme Leader Ayatollah Ali Khamenei and the Revolutionary Guards, the two powerbrokers in Tehran most invested in upholding the "Axis of Resistance." 
Follow on Twitter: @AlexVatanka
As geostrategic alliances shift, Biden heads to a changing Middle East
Mirette F. Mabrouk
Senior Fellow and Founding Director of the Egypt program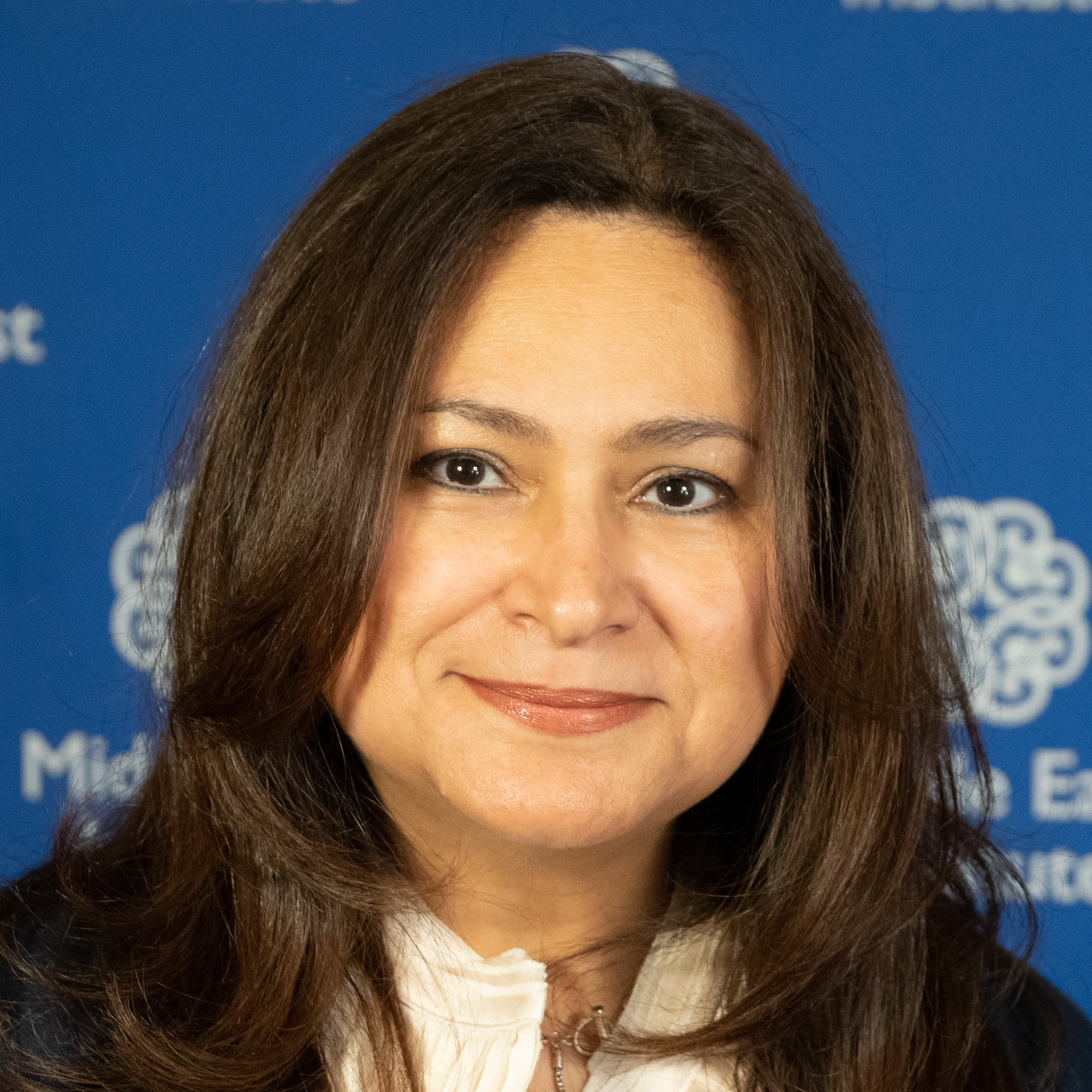 There's a chance that President Joe Biden's upcoming trip to the Middle East will turn out to be just one of a flurry of regional visits, with varying agendas.
A June 14 White House press statement announced that President Biden would travel to the region on July 13-16 "to reinforce the United States' iron-clad commitment to Israel's security and prosperity" and attend a GCC meeting (along with the leaders of Egypt, Iraq, and Jordan). He will also meet with regional counterparts "to advance U.S. security, economic, and diplomatic interests." The fact that "reinforcing Israel's security and prosperity" was mentioned before advancing the U.S.'s own "security, economic, and diplomatic interests" indicates to Middle East watchers that little has changed in U.S. policy, at a time when rapidly shifting geostrategic conditions, and alliances, mandate if not a shift, then at least an accommodation.
To start, while the concern for Israel's security and prosperity is undoubtedly well-intentioned, it might be somewhat dated. U.S. support has been vital to Israel's success, but it has long realized that if it wants true security, it needs to attempt to get along with its neighbors in the region. While the Abraham Accords might have landed with a splash, in reality, Israel has had working relations with many Arab countries for decades. President Biden's comments in early June on wanting to "diminish the likelihood of … some of the senseless wars between Israel and the Arab nations" raised a few eyebrows. The likelihood of a "senseless war" between Israel and the Arab nations was essentially nullified when the Camp David Accords were signed in 1978. Once Egypt made peace with Israel, for all intents and purposes Israel was safe from Arab attacks. While the emphasis on the U.S.'s "iron-clad commitment to Israel's security" might have been more for domestic consumption rather than a failure to read the room, if Biden's visit is to be a success, he will have to take stock of the region as it currently is, not as it once was.
Geostrategic alliances in the region have shifted. When top officials from Bahrain, Egypt, Israel, Morocco, and the UAE met in the Negev Desert in late March, with Secretary of State Antony Blinken on hand, it was touted as a sign of Israel's new standing in the region. It might have been, but more importantly, it was also an indicator of the U.S.'s new standing in the region. Put simply, the pronounced withdrawal of the U.S. from the region, the manner of its departure from Afghanistan, and the reaction to Russia's invasion of Ukraine, as compared to the response to invasions and conflicts in the Middle East, have all helped to cement a new feeling about the U.S. and its reliability as an ally. While there are no states in the Middle East that would be prepared to lose the U.S. as a partner, it has become clear that no state can be guaranteed the same bandwidth any longer.
That has prompted some changes in regional alliances and relationships. Saudi Crown Prince Mohammed bin Salman touched down in Cairo on June 20, kicking off a regional tour that also included Jordan and Turkey. There are myriad issues for Bin Salman to discuss with President Abdel-Fattah el-Sisi, but as far as the U.S. is concerned the crux of the meeting would have been for the Saudis to shore up their regional clout, jockeying for the role once played by Egypt and more recently held by the UAE, that of the key regional player and partner for the U.S. It's especially relevant in light of the U.S. push for what has been termed "greater regional cooperation," but is essentially an effort to expand Arab-Israeli cooperation.
To do that, Saudi Arabia is eyeing two major components, starting with an Egyptian-Turkish rapprochement. Relations between the two countries have been rocky since the Egyptian military's ouster of former President Mohamed Morsi of the Muslim Brotherhood following massive demonstrations against the Brotherhood in 2013. While there has been movement toward a rapprochement since June 2021, it has moved faster on the Turkish side, with the Egyptians pursuing it significantly more cautiously. Too cautiously for Bin Salman, apparently, whom, sources say, would very much like to be the one to bring together the region's two largest and most influential Sunni Muslim nations.
The other issue apparently on the table during Bin Salman's visit was a significantly more delicate one: rapprochement with the Muslim Brotherhood. It's an issue that the Egyptian government has been tentatively exploring for a while. Discussions had still been ongoing as to whether they would be included in the upcoming National Dialogue (although President Sisi appears to have effectively ruled that out in an interview on July 4, saying that the National Dialogue had been launched for all political forces "with the exception of one faction.")
While getting Egypt to rethink its relentless opposition to the Brotherhood would be extremely difficult, Bin Salman has a useful advantage: He has already made inroads into better relations with the group and, separately, with the Salafist groups he once famously hobbled. It's probable that he's learned the lesson that some of his regional neighbors, Kuwait, for example, have learned: The Salafists may be difficult to control, but they are a reliable Sunni bulwark against Iranian-influenced Shi'a.
The problem with getting Egypt to do anything, of course, has traditionally been Egypt. The country has always maintained a famously independent and conservative foreign policy line and getting it to shift on domestic policy is a Sisyphean effort. The current economic situation, however — an economy brutally battered by the consecutive effects of a pandemic and the war in Ukraine — might strain that famous independence. Gulf investment in Egypt, and particularly Saudi investment, might provide the kind of lifeline that would be impossible to ignore.
Follow on Twitter: @mmabrouk
Six things Biden should do to break with Trump's legacy on Israel/Palestine
Khaled Elgindy
Senior Fellow, Director of Program on Palestine and Palestinian-Israeli Affairs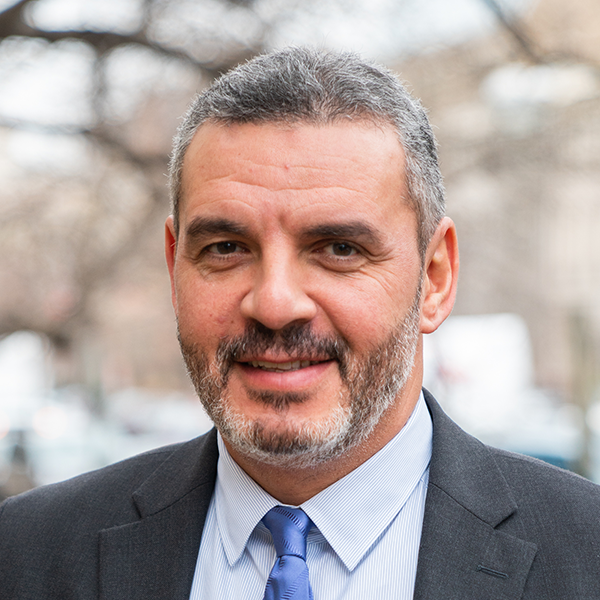 Palestinian President Mahmoud Abbas is no doubt eagerly awaiting his meeting with President Joe Biden, which is scheduled to take place next week as part of the U.S. president's visit to Israel and Saudi Arabia. The Biden trip is primarily aimed at mending relations with Saudi Arabia, promoting Israel's further integration in the region, and consolidating the regional alliance against Iran. At the same time, although no major breakthroughs are expected, the White House is also reportedly working on a "roadmap for normalization" between Israel and Saudi Arabia. The inclusion of Abbas on the president's itinerary is therefore, as one Palestinian-American commentator put it, more of "a courtesy call than a working diplomatic visit."
While Palestinian expectations of the U.S. remain decidedly low, Abbas's leadership is likely to be disappointed nonetheless. Given the total paralysis on both the diplomatic and internal Palestinian political fronts, Abbas is desperate for some kind of political horizon — which is also crucial for his flagging leadership. Abbas's popularity and domestic legitimacy have been in steady decline for more than a decade. However, this trend has accelerated since the last-minute cancellation of legislative and presidential elections and the killing of Nizar Banat, a prominent political dissident, at the hands of Palestinian Authority (PA) security forces last year — both of which are seen as signs of the PA's growing corruption and authoritarianism.
With his leadership hanging on by a thread and prospects for a two-state solution rapidly diminishing (if not already gone), Abbas is likely to present Biden with a long list of demands. At the top of the list will be the reopening of the U.S. consulate in Jerusalem and the Palestine Liberation Organization (PLO) embassy in Washington, both of which were shuttered by the Trump administration. Despite repeated assurances by U.S. officials that it is committed to reopening the consulate in Jerusalem, which had served as the de facto U.S. diplomatic mission to the Palestinians, the Biden administration has put off the matter indefinitely, opting instead to upgrade the Palestinian Affairs Unit, now renamed the Office of Palestinian Affairs, and delink it from the U.S. embassy in Jerusalem. Other likely Palestinian asks include nullifying laws defining the PLO as a "terrorist" group, pressuring Israel to halt settlement construction along with pending expulsions of Palestinian families in Jerusalem and the West Bank, and releasing tax revenues withheld by Israel — none of which are likely.
Even before the Russia-Ukraine crisis, the Biden administration had already made clear that the Palestinians were not a priority and that it saw little hope for resuming a diplomatic process. Biden's approach to the Palestinians was already quite minimalistic coming in, focusing on reversing the most damaging changes implemented under Donald Trump while expending the least political capital. With the exception of relocating the U.S. embassy, however, which Biden had made clear would remain in Jerusalem, the expectation was that he would move quickly to restore the status quo ante. And yet, the administration's policies have fallen well short of this already modest goal. Apart from restoring aid to the Palestinians, including to UNRWA, the U.N. agency that provides health, education, and other services to Palestinian refugees, albeit at much lower levels than before, and still-unfulfilled promises to reopen the U.S. consulate, very little of the Trump legacy has been undone. As a result, Biden's overall approach to Israel/Palestine is still more "Trump" than it is "Obama."
The recent State Department announcement that the killing of Palestinian-American journalist Shireen Abu Akleh was "likely" caused by Israeli fire while simultaneously absolving Israel of moral responsibility for her death has underscored the wide chasm between the administration's rhetoric about human rights and a "rules-based international order" and its unwillingness to impose any kind of accountability on Israel. Separate investigations by the United Nations, as well as CNN, the New York Times, the Washington Post, and other media outlets, have concluded that Abu Akleh was most likely targeted by an Israeli sniper.
Taking concrete steps toward a genuine two-state solution, for example by pushing Israel to freeze settlements, cancel pending expulsions of Palestinian communities in Jerusalem and elsewhere, or end its suffocating blockade of Gaza, would require a far greater political investment and commitment than the current administration is prepared to make. Even so, there are a few substantive things the Biden administration can do, both before and after his visit to the region, to break with Trump's legacy on Israel/Palestine once and for all — all while expending minimal political capital. Several of these are at the declaratory level.
For starters, the administration has yet to make a clear and unequivocal call for ending Israel's occupation, as previous presidents — including Barack Obama, George W. Bush, and Bill Clinton — have done. Such a declaration is all the more needed in light of attempts by hardliners in Israel and the U.S., including the previous administration and the Republican Party, to erase the occupation, and by extension Palestinian rights and grievances. Simply voicing generic support for a two-state solution — something even Trump managed to do — is not enough.

To that end, the administration should also explicitly repudiate Trump's "Peace to Prosperity" plan, which was not aimed at ending Israel's occupation but at making it permanent, and yet it remains the last official peace plan put forward by the United States.

Next should be to reverse other Trump policies that are still on the books, including the previous administration's decision to reverse the State Department's long-held legal opinion that Israeli settlements are illegal under international law, which is also consistent with the overwhelming international legal consensus, as well as former Secretary of State Mike Pompeo's audacious country of origin regulations requiring products made in Israeli settlements in the occupied West Bank to be labeled as "made in Israel." Secretary of State Antony Blinken has the authority to change both of these today, and yet inexplicably has not done so.

The administration has said it is committed to "improving quality of life of the Palestinian people," including Palestinian refugees. Biden's visit to the Gulf is an opportune moment to push Saudi and other Arab Gulf leaders to resume their contributions to UNRWA, which were halted during the Trump administration. As a result, UNRWA, whose essential services are vital to the stability of places like Gaza and Lebanon, is now facing a severe financial crisis that could lead to its collapse.

The administration's response to the killing of Shireen Abu Akleh has further eroded U.S. credibility in the eyes of Palestinians while undercutting its stated commitment to "equal measures of freedom, security, prosperity, and dignity" for both Israelis and Palestinians. To restore a modicum of U.S. credibility, the administration should heed calls by Israeli and international human rights groups to launch an independent investigation into the killing of Abu Akleh as well as concrete measures of accountability for those responsible.

Finally, just as Trump had rather unceremoniously taken Jerusalem "off the table," Biden can and should find a way to put it back on. As most Middle East analysts well understand, there is no credible vision of a two-state solution does not involve a sovereign Palestinian capital in East Jerusalem, and all previous negotiations since 2000 have borne that out. While reopening the U.S. consulate may not be in the offing in the short term, Biden can still make a gesture on Jerusalem at the declaratory level by affirming that it will serve as "two capitals for two states." This would also provide a much-needed boost for Abbas's flagging leadership. While such a statement would likely elicit a backlash from Israel and congressional Republicans, the timing could be managed — for example, after U.S. and Israeli elections — to minimize the political fallout.
To be clear, none of these measures in and of themselves, or even collectively, is sufficient to preserve the possibility of two states, produce a credible diplomatic process, or rescue Abbas's failing leadership. Lest we forget, the status quo that existed before 2017 was itself highly unconducive to peacemaking. Rather these relatively modest measures represent the bare essentials of a minimally credible approach to Israel-Palestine and whatever may be left of a two-state solution. In the absence of such steps, Biden is likely to be remembered for helping to consolidate Trump's legacy on Israel/Palestine rather than reversing it.
Follow on Twitter: @elgindy_
Weak and weaker: Biden meets Lapid
Eran Etzion
Non-Resident Scholar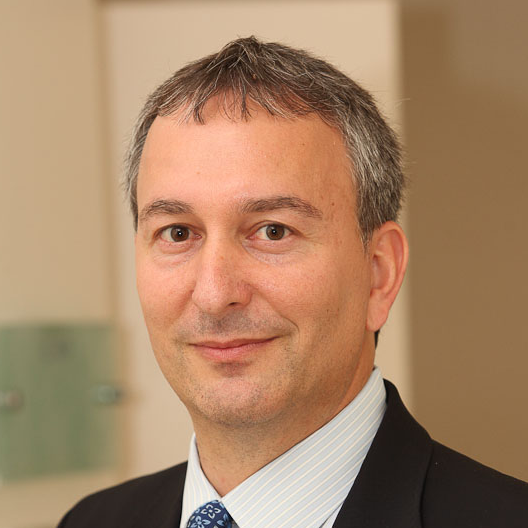 Next week a potentially transitional four-year-term president will meet a potentially transitional four-month-term prime minister, ahead of critical November elections in both countries. Never before was a meeting of an American president and an Israeli prime minister so patently unimportant. Joe Biden's plummeting poll numbers rival Yair Lapid's enormous burden of proof as a caretaker prime minister, fighting to extend his term and facing a real risk of becoming the country's shortest-serving leader, outperforming his predecessor, Naftali Bennett. The regional and global circumstances are just as daunting. Israel's clumsy maneuvers around the Russian war of aggression on Ukraine — trying to pass itself off as a "mediator" and desperately seeking not to aggravate Russian President Vladimir Putin, at the cost of alienating the U.S. and the EU — have highlighted a strategic rift between the two allies. Israel's ongoing and escalating military, intelligence, and cyber campaign against Iran, as well as its intensive lobbying in Washington against a renewed JCPOA, have also demonstrated the degree to which the emerging regional power is willing to defy the declining superpower.
More than ever, both countries' cards are on the table. The U.S. is playing a transparent double game. It wishes to cut its losses in the region and pivot to focus on China and Russia, while maintaining the appearance of hegemonic power in the region. Israel is playing a triple game. On the one hand, it is trying to delay the U.S. departure and keep it as engaged in the region as possible. On the other hand, it is already realigning its regional strategy, leveraging the U.S. departure, and positioning itself as the new security guarantor for GCC countries, Jordan, and Egypt. And on yet another, third level, it is maintaining its ties with Russia and China, the two rising powers in the region, and at least as far as China is concerned, far beyond.
This whole setting is dramatically different from how such meetings have gone in the past. Successive Israeli administrations used to enter into "absorption alert" months before presidential meetings. Red headlines in the tabloids would spell out "Alarm and concern in Israel: The U.S. president will pressure us to do XXX." The two thorny issues were always Iran and the Israeli-Palestinian conflict. The last such meeting was between President Barack Obama and Benjamin Netanyahu. Under Donald Trump, relations flourished and strategic disagreements almost disappeared. Nowadays, it looks like no matter what the outcome is in the upcoming November elections in Israel or the U.S., the overall strategic calculations of both countries have shifted fundamentally. Israel can "afford" a much wider spectrum of friction and disobedience. The U.S. can "allow," or perhaps is much less preoccupied by, Israeli intransigence on the Palestinian front. With respect to Iran, Washington is still betting on an agreement, and allows Israel to demonstrate to the Iranians through hard-power actions the costs associated with a no-agreement scenario.
In an effort to manufacture diplomatic achievements, both sides are trying to focus the media's attention on a so-called new regional security architecture. Based on U.S. Central Command (CENTCOM), which now includes Israel, the military chiefs of the joint staff from GCC countries, Egypt, Jordan, and Israel reportedly met for the first time and coordinated the beginning of a regional air defense system, designed to thwart Iran's increasingly sophisticated missile and unmanned aerial vehicle apparatus. This is undoubtedly an important step, and one which Iran will take note of. To further catch the media's eye, there will also be a new quadrilateral virtual forum dubbed the "I2U2," where Biden and Lapid will be joined by the leaders of India and the UAE, and the focus will be on new trade, energy, and food security opportunities. But these meeting will not be the real focal point of Biden's visit. Mending fences with Saudi Arabia, and specifically Crown Prince Mohammed bin Salman, will take precedence.
Looking at the U.S.-Saudi-Israeli triangle will reenforce the overall impression of shifting winds. The age-old formula, upon which Israel's entire foreign policy strategy has rested since the 1970s, could be encapsulated in the cliché so often used by Israeli diplomats that "the road to Washington goes through Jerusalem." Leveraging Israel's DC prowess has brought enormous dividends to virtually all governments, and the "Abraham Accords" were just the latest example. But now, the Saudis and other GCC countries have decoupled their relations with Israel from their relations with the U.S. In fact, taken together with the Gulf countries disconnecting their diplomatic strategy from the Palestinian issue, it amounts to what can be called "the great decoupling." Thus, paradoxically, what Trump tried to accomplish in Europe and NATO — developing a more autonomous regional defense pact, less dependent on U.S. resources — is now developing in the Middle East. The U.S. military remains very much involved and this emerging regional framework will continue to rely on U.S. arms and military technologies, but it will not obey U.S. commands or necessarily automatically align with U.S. interests.
Meanwhile, even as the military and intelligence ties between Israel and autocratic Arab regimes are flourishing, Israel's democracy continues to hang in the balance — not unlike its American patron. Biden and Lapid are both representatives of the democratic elements within their respective societies. Both understand full well that another loss to the other side — the nationalistic, illiberal populists being pursued by the law for various crimes against their countries, headed by Trump and Netanyahu respectively — will not only be a personal or even a partisan defeat, but rather a historic milestone and a de-facto regime change. Both lead fragmented political coalitions against a charismatic leader who has hijacked almost half of the political system, along with a formerly respectable, historic political party, and weaponized it against democracy, wielding it against the other half of the nation, as well as the rule of law and minorities.
It would be a better service to both the American and Israeli peoples if these two leaders were able to take some of their valuable meeting time and allocate it to developing new ways and means of defending democracy. Israel can contribute its start-up culture, complete with brilliant entrepreneurs and groundbreaking technologies. The U.S. could contribute its huge resources, rich historical experience, and genuine sense of urgency. After all, the Netanyahu fake news and propaganda "poison machine" — as it was named by outgoing Prime Minister Bennett — which brought down the Bennett-Lapid government after one year and continues to play a pivotal role in shaping Israeli hearts and minds, operates on two American-made platforms, Facebook and Twitter. It uses the very same tactics that Russia used to heavily influence the 2016 U.S. election. A joint strategic group for the defense of democracies would be a welcome outcome from an otherwise unimportant meeting between two politically weak figures.
And what about the Palestinians? What comfort can they possibly find in the aftermath of yet another high-level meeting with absolutely no substance or concrete agenda? As an Arab proverb goes, "A sense of humor is the pole that adds balance to our steps as we walk the tightrope of life."
Follow on Twitter: @eranetzion
The leader of the free world must lead it
Mick Mulroy
Non-Resident Senior Fellow and Co-Director of the Yemen Steering Initiative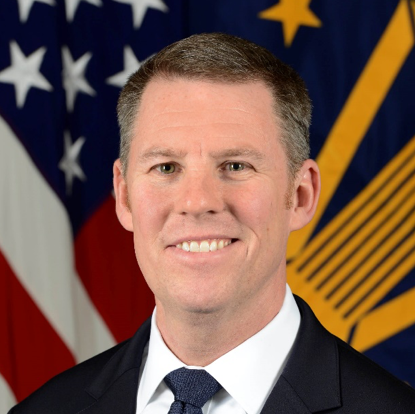 The United States is often referred to as the leader of the free world, and we often claim that title for ourselves. Human rights should be an integral part of our foreign policy — and our domestic policy for that matter too. But to truly uphold the responsibility of being the leader of the free world, we as a country must be willing to engage with all countries around the world.
The United States has national security and economic interests that involve many countries that do not view the world as we do. We need to be consistent when promoting human rights and democracy, whether to friend or foe, but we also need to be consistent partners, not just when it is convenient for us.
President Joe Biden's trip to the Middle East should focus on building our key regional partners to support us in our strategic competition with China and Russia. We need them to do this effectively as both China and Russia have expanded their influence throughout the Middle East and Africa.
We also need their partnership in the immediate term as Russia's unlawful invasion of Ukraine has driven up the cost of energy around the world. Our regional partners, especially Saudi Arabia, have spare capacity to help in this area, which will help maintain the alliance that has been built to support Ukraine.
Regarding Russia and Ukraine, we also need to explain that any country that agrees to the international rules-based order — and all current governments should since they directly benefit from it — should support those rules for all countries.
The war in Ukraine represents a much broader struggle than just an ideological one between democracy and autocracy. Those countries that stand on the sidelines should consider what they would expect from the international community if a larger neighbor decided to toss out international law and invade them.
Leaving countries to become significantly influenced by powers such as China, which currently has over 1 million people incarcerated due to their ethnicity, or Russia, which has already killed 20,000 innocent people in Ukraine, will do nothing to promote human rights around the world.
We also need our partners to assist us in developing a real plan to deal with the growing problem of Iran — one that does more than just point out the problems with the 2015 JCPOA. The United States and its partners need a plan that stops Iran from gaining nuclear weapons, addresses its malign activity, and brings it back into the international community. Right now, Iran is responsible for most of the instability in the region, and that needs to change.
According to U.S. Secretary of State Antony Blinken, Iran could be within weeks of having enough material for a nuclear weapon. That could cause a regional arms race, further embolden the Islamic Revolutionary Guard Corps' malign activities by reducing their concern about the potential consequences of their actions, and even trigger a regional conflict if a country were to seek to mitigate that risk preemptively.
We also need our partners to help maintain the current cease-fire in Yemen and expand it into a more permanent peace so that we can end that devastating war, which has caused what the U.N. has deemed the greatest humanitarian crisis of our generation. We need to develop an international plan to make Yemen a fully independent state that does not need near-continuous aid and ensure it lives peacefully within the region.
What would our Middle Eastern partners gain from doing this? The best military partnership in the world. We need to help build their capacity for maritime security, advanced air and missile defense, border security, and counter-terrorism, and to develop the capability to fully integrate our partners into international military coalitions, be it efforts to defeat ISIS or respond to a humanitarian crisis. We need to develop actual capacity — not just the hardware, but the knowledge to use it.
The United States can do this like no other country can; our means of warfighting, disaster and humanitarian assistance, operational planning and execution, and our technology in areas like cyber, artificial intelligence, unmanned vehicles and aircraft, expeditionary logistics systems, secured mesh communications networks, intelligence collection and analysis, and sophisticated weapons and equipment, to name but a few, are superior to any alternatives.
The above should sound familiar, as it aligns with our National Security Strategy, a strategy that needs to be implemented at every opportunity and not just sit on bookshelves in Washington, DC gathering dust.
This is an opportunity to do so.
Follow on Twitter: @MickMulroy
Opportunities to support climate action in the Middle East undermined by domestic challenges
Mohammed Mahmoud
Senior Fellow and Director of the Climate and Water Program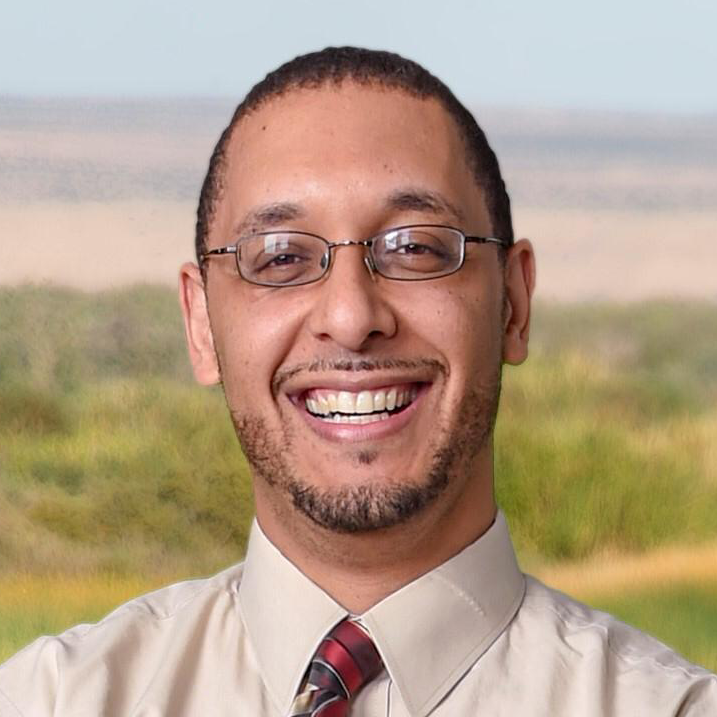 With President Joe Biden traveling to Israel, Palestine, and Saudi Arabia next week for meetings that include leadership from the GCC, Egypt, Iraq, and Jordan, there are potential opportunities for the U.S. to strengthen its role in MENA in matters extending beyond enhancing foreign relations. The president's visit comes at a time of robust activity and progress in the region with respect to climate change initiatives.
On May 29, Saudi Arabia named Adel al-Jubeir as the kingdom's first climate envoy, as decreed by King Salman. Al-Jubeir previously served as Saudi Arabia's ambassador to the United States and minister of foreign affairs, and in addition to his new role he will also continue serving as minister of state for foreign affairs. Shortly after his appointment as the kingdom's new climate envoy, Minister al-Jubeir held a dialogue with U.S. Special Presidential Envoy for Climate John Kerry, during which the two countries expressed their intentions for close cooperation on climate issues. President Biden can build on this new climate collaboration during his visit to the region.
The MENA region is also in the midst of planning two upcoming consecutive Conference of the Parties (COP) meetings, the first of which will be held in Egypt later this year and the second in the United Arab Emirates next year. The United States' proper re-engagement in these annual and formal proceedings of the United Nations Framework Convention on Climate Change, following the previous administration's disengagement on climate change mitigation efforts, was probably best demonstrated by President Biden's attendance and remarks at the COP26 meeting in Glasgow, Scotland in November 2021. The same level of engagement by the U.S. should be expected at these two upcoming COP meetings, and the president can reinforce that notion with the two respective host countries, the leadership of which will be present at the meetings he will be attending in Saudi Arabia.
Ideally, President Biden could broadly capitalize on the momentum from these regional efforts by providing a U.S. commitment to support the success of these climate resilience-centric activities. However, doing so could risk the U.S. appearing disingenuous due to some very glaring and recent developments on the home front when it comes to addressing climate change.
Americans have been feeling the economic pressures of inflation in recent months with surging domestic gasoline prices adding to that burden, exceeding a national average of $5 per gallon. There are expectations that President Biden's trip to Saudi Arabia will include a direct request for the kingdom to increase its oil production in the hopes of offsetting the rising costs for American consumers at the pump. Despite the president's remarks that he would suggest increasing oil production to the Gulf states as a whole (and not to Saudi Arabia specifically) — all of the bloc's leaders will be in the kingdom during his visit — he may be pressed to take the issue up directly with Saudi Arabia, especially after OPEC and its partners just decided to stay the course on previously planned oil production increases. It is a difficult message to reconcile with the administration's previous stance on spearheading global efforts to reduce carbon emissions by shifting away from fossil fuel production to dampen global warming per the Paris Agreement. Asking OPEC nations to ramp up oil production undermines ongoing international climate mitigation goals as indicated by countries' nationally determined contributions.
In addition, the U.S. Supreme Court recently dealt a further blow to the administration's efforts to address climate change. The Supreme Court's ruling regarding the U.S. Environmental Protection Agency (EPA) effectively limits the agency's ability to regulate the greenhouse gas emissions of power plants in the United States, unless it has received direct authorization from the U.S. Congress, which more often than not is in partisan deadlock. This decision not only hampers the EPA's regulatory authority to enforce the Clean Air Act, but more importantly could be a significant setback to the Biden administration's goal of shifting the U.S. to clean energy by 2035 and net-zero carbon emissions by 2050. The larger fallout from this far-reaching court decision remains to be seen.
The combination of needing oil producers in the Middle East to ramp up their output while having limited authority to constrain carbon emissions from domestic power plants places the United States in a difficult position to lead world-wide efforts to curb carbon emissions and global warming. It also means the U.S. is asking other nations to do that which it is now not able to fully accomplish itself due to constraints imposed by part of its own government. All of this makes President Biden's trip to the Middle East, at least from a climate change mitigation perspective, a very precarious one indeed.
Russia is on the agenda as Biden travels to Riyadh
Iulia-Sabina Joja
Director, Frontier Europe Initiative; Project Director, Afghanistan Watch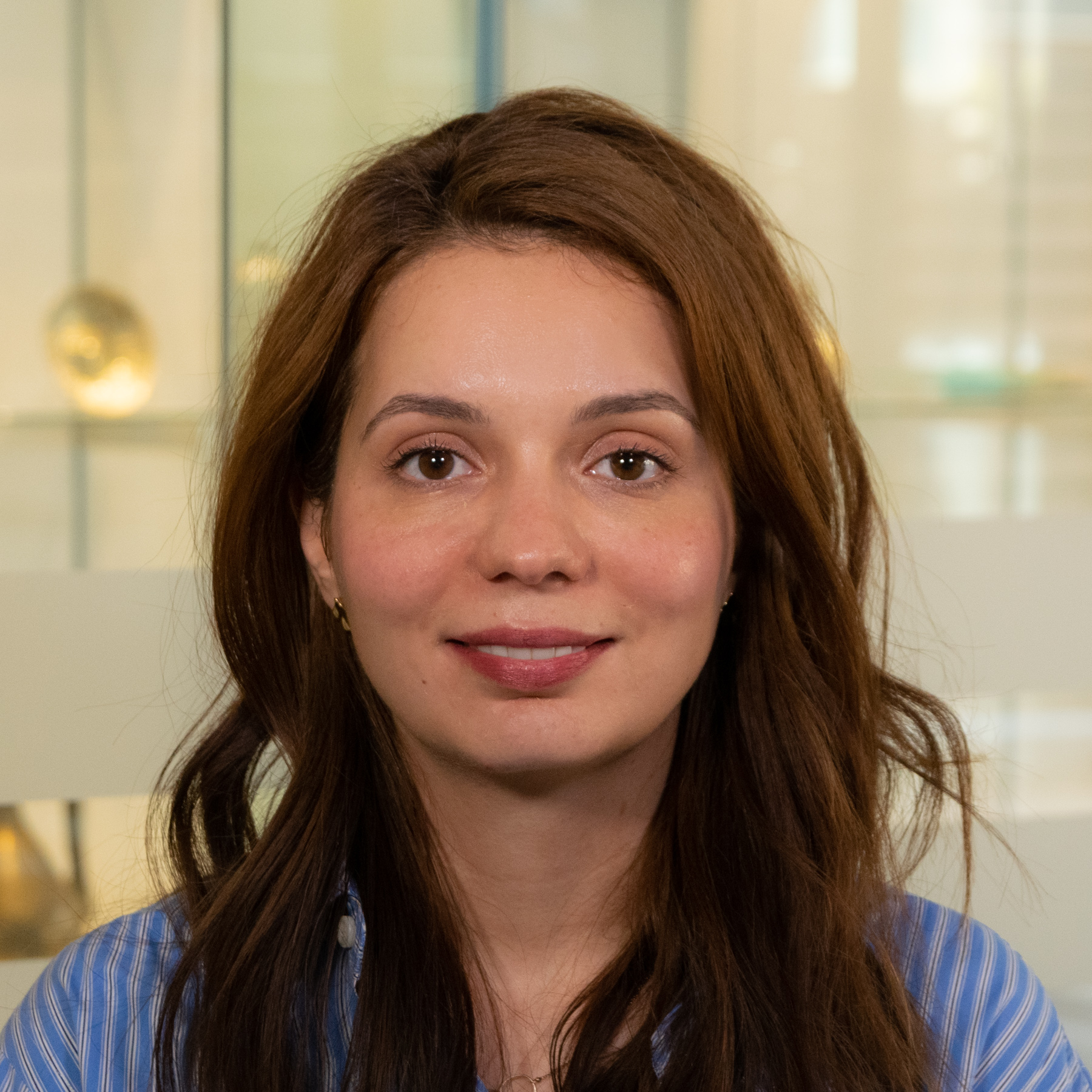 "Oil for stability" is the deal we should expect from the historic visit of President Joe Biden to Riyadh. The international context for the meeting between Saudi Crown Prince Mohammed bin Salman (MBS) and the U.S. president is one of urgency and the cause is Russian aggression. Russia invaded Ukraine and is waging a brutal war of destruction in Europe, but the ramifications have been far broader, creating a global energy crisis. Moscow's decision to withhold gas from Europe has led to record high energy prices. Washington wants Riyadh to cut oil prices and to help impose a price cap on Russian oil, while at the same time encouraging an increase in production. The onset of winter in several months' time underscores the urgency of action. By then Europe needs to decouple from Russian energy to help put an end to the horrific war in Ukraine. But energy is not the only issue on the table in Riyadh. Russia has also created a food crisis that has far-reaching implications for Africa, the Middle East, and South Asia — all regions in which Saudi Arabia is a major player. In addition, Riyadh is looking for more military support from the U.S., which MBS will likely demand in exchange for any concessions on the oil market to accommodate Western interests. Any deal achieved will solidify Saudi Arabia's ties with the U.S. and the West. This visit will put Saudi Arabia in the position of having to choose between an alliance with the West, which comes with power and development, and one with Russia, from which Riyadh has little to gain.
The first and most important issue on the American agenda in Riyadh is energy. President Biden's asks are driven by a moral imperative and support for U.S. allies — a motivation that will resonate across the Gulf. Europeans, with American help, are desperately trying to decouple from Russian energy to put an end to the war in Ukraine by cutting off the revenue that fuels Moscow's war machine. Instead, with oil prices at record highs, the opposite is currently happening: While the European Union is set to end imports of Russian oil, China and India are ramping up their purchases and filling the gap. The White House has pressed for increased oil production at home but faces the risk of recession ahead of the coming midterm elections. At the recent G7 summit Western powers announced a plan to cap the price of Russian oil, but this will likely mean that major oil producers will have to increase production even further and agree within OPEC to reduce the price per barrel. This will essentially be President Biden's ask.
Saudi Arabia is now in a position to influence the duration of the war in Ukraine, where hundreds of people die every day. If Riyadh agrees to aid the West and Ukraine and push back against Russian aggression, the generous gesture will likely come with ample Western support — from the United States, but also from Germany and other European powers that can deliver military equipment. The United States is on a quest on behalf of its allies, and if things go well, the rocky alliance with Saudi Arabia will likely get a boost and Riyadh's loyalty will be rewarded.
But energy is not the only issue on the U.S.-Saudi agenda. Russia's war has also led to widespread famine. Russia has already displaced 15 million Ukrainians and is now waging a food war on the world, threatening millions in Africa, the Middle East, and South Asia with starvation. The potential that this could result in mass migration is high. Withholding Ukrainian grain exports, which account for 10% of the worldwide total, will not impact Saudi Arabia directly, but Riyadh is a regional power with a crucial role in supporting other grain importers. Egypt, for example, has already sought funds from Saudi Arabia to overcome the food crisis and Riyadh will continue to provide support through a hard summer.
In many ways, the bilateral agenda in Riyadh will be dictated by Russian aggression and the war in Ukraine. Oil and food are critically linked to the war, and Biden's visit would not be taking place if it weren't for this major conflict. But Riyadh's potentially game-changing role in this war needs to be highlighted as well.
The United States has the power to tilt Saudi Arabia to the West and consolidate the alliance as an essential part of the Western security architecture. Russia is playing a double game with Saudi Arabia: On the one hand Moscow is wooing Riyadh to join the BRICS+ format to counter the West, but on the other, Russia has recently surpassed Saudi Arabia as the number one seller of oil to both China and India.
So far, Riyadh has tried to stay away from Russian warfare and Western pushback. But Western support, first and foremost military support, is in Saudi Arabia's national interest. The West is in the process of isolating Moscow with implications that will last for many years. Hedging bets and maintaining ties with both sides won't be an option, and Riyadh knows this. Securing military packages from the United States and major European powers is a priority for MBS. President Biden's agenda is about helping Ukraine, countering Russia, and preventing a recession at home. Riyadh's agenda is about securing American support, rebuilding the alliance with Washington, and deciding — as many countries will have to — between the West and Russia. The choice is a simple one: The U.S. can offer support that Russia cannot.
Follow on Twitter: @IuliJo
As Biden heads to the Middle East, China looms in the background
John Calabrese
Director, Middle East-Asia Project (MAP)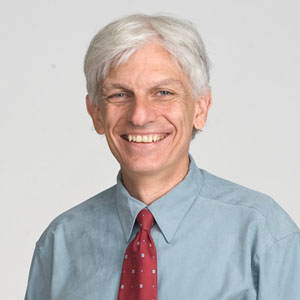 President Joe Biden's forthcoming trip to the Middle East follows his visits to Asia in May and Europe in June, both of which were aimed at forging like-minded coalitions to counter China's growing global influence.
The president's agenda during his tour of the region, where he will stop first in Jerusalem and the West Bank before heading to Jeddah, is unlikely to be centered on China. Instead, Biden will likely focus his attention on dispelling the notion of an imminent American "withdrawal" from the Middle East, reassuring allies that Washington is serious about containing Iran and its proxies, unfreezing U.S. relations with Saudi Arabia, promoting Israel's further integration into the region, and advancing his goal of ending the war in Yemen.
Nevertheless, China looms in the background. There's a common thread with the previous trips to Asia and Europe and the U.S. effort to form other regional security frameworks, notably AUKUS and the Quad. NATO's new Strategic Concept, issued at the just-concluded summit in Madrid — attended for the first time by the leaders of Australia, Japan, New Zealand, and South Korea — states that China poses systemic challenges to the rules-based international order.
During President Biden's upcoming visit to the Middle East, one can expect there to be some discussion of forging a regional defense alliance. However, for such an idea to gain traction, Biden will have to meet his regional counterparts where they are, not where they aren't. Whereas combating Iranian military threats appears recently to have galvanized America's traditional Middle East allies, none have displayed an appetite for joining a global coalition to contain China. And none can realistically be expected to, given the unmatched economic benefits, past and prospective, accruing to them from their relationship with Beijing. Indeed, China, often described as a "newcomer" to the Middle East, has firmly established itself as a major external actor the scale and scope of whose activities, equities, and influence in the region few, if any, had anticipated.
In undertaking initial efforts to devise a new Middle East security cooperation framework the United States and its traditional allies might find it useful — and possible — to focus on the Iranian threat while setting aside the issue of how to guard against troubling or malign Chinese behavior. Sooner or later, however, they will have to face the challenge head on of addressing the civil-military security implications of Chinese engagement in the region. President Biden's visit to the Middle East might serve to begin the process of delineating new parameters for the U.S. security partnerships in the region — a process that will, unavoidably, entail difficult conversations regarding China.
Photographer: Oliver Contreras/Sipa/Bloomberg via Getty Images