Contents:
Damned if you do and damned if you don't: A new government in Beirut
Christophe Abi-Nassif
Director, Lebanon program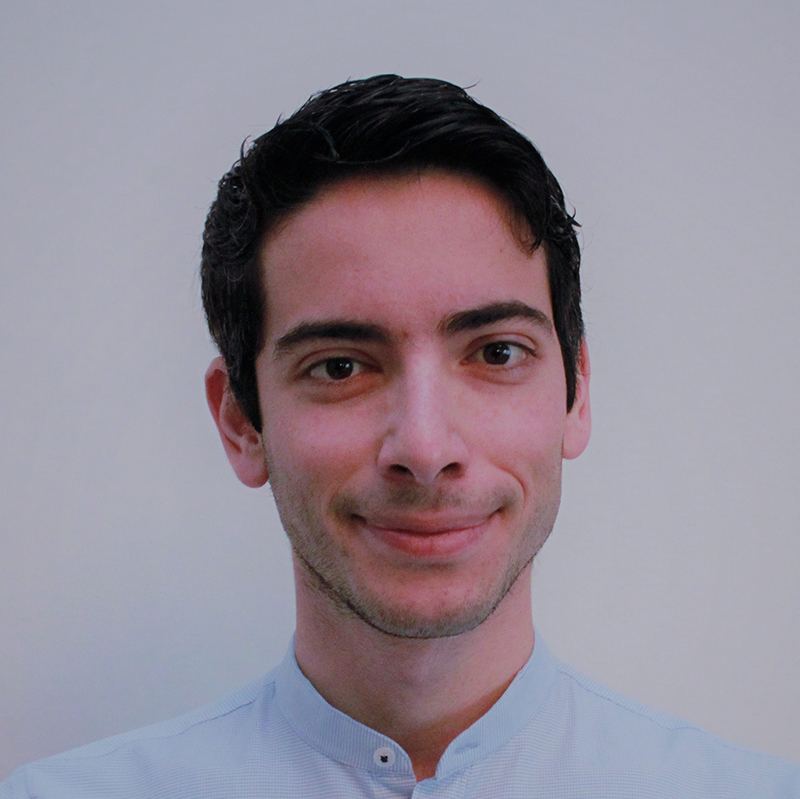 After 13 months of stalemate, political bickering, and international diplomacy, Lebanon finally has a government. Ironically, the precious time it took to form it far exceeds its theoretical lifespan. If everything goes as planned, the Mikati government will de facto disband eight months from now, right after the May 2022 parliamentary elections. This makes the upcoming months particularly critical, not only for the country's recovery prospects, but also for the Lebanese political establishment's ability to catch its breath, regroup, and gradually diffuse pent-up popular anger.
By many standards, that same Hezbollah-shielded establishment has won this latest battle. Despite valiant efforts, Lebanon's alternative movement has failed to influence the status quo enough to force an independent transitional government. France and the United States have capitulated to the idea that the ruling oligarchy would rather govern a sinking ship than no ship at all. Everyday Lebanese citizens — whoever is left of them — are tired, impoverished, and desperate.
But the oligarchy's greatest triumph lies in the fact that a significant portion of the dirty but necessary work has already been done for it. Subsidies are in the process of being entirely lifted. The Lebanese pound is practically floating. The banking sector's liabilities to depositors continue to be inflated away or lirafied rather than met. The Mikati government, virtually a microcosm of parliament, is now cleared to step in as a savior, a champion of the people. Lebanon so desperately needed a messiah that it was willing to settle for a false one. It is in this brutal reality that the developments of the coming months are grounded. The country's socio-economic situation might actually improve, but at the cost of legitimizing the establishment once again in the eyes of many Lebanese. To be sure, many of the cabinet ministers are competent and well-respected professionals. However, the issue in Lebanon has long transcended competencies and, as was the case in the Diab government, lies in the absence of political agency and both the courage and desire to do what is right.
Looking ahead, Mikati's cabinet faces immediate challenges and priorities, many of which he articulated himself: containing the impact of COVID-19, undertaking reforms (without specifying their scope), reconstructing the Beirut port (without addressing the ongoing investigation into the blast), and organizing elections in the spring. However, the main and purposefully underdiscussed bottleneck — the one with the most lasting repercussions on Lebanon's society and economy for generations to come — continues to be the recognition and distribution of the tens of billions of dollars in systemic losses. This remains both the precursor to and the centerpiece of any all-encapsulating plan to put an end to the collapse, including any potential negotiations with the International Monetary Fund. While international partners have understandably welcomed the formation of a government, doubling down on the fair and comprehensive resolution of Lebanon's commercial and central banking crises is more critical than ever.
Follow on Twitter: @chris_abinassif
Al-Qaeda looks set for a recovery
Charles Lister
Senior Fellow, Director of Syria and Countering Terrorism & Extremism programs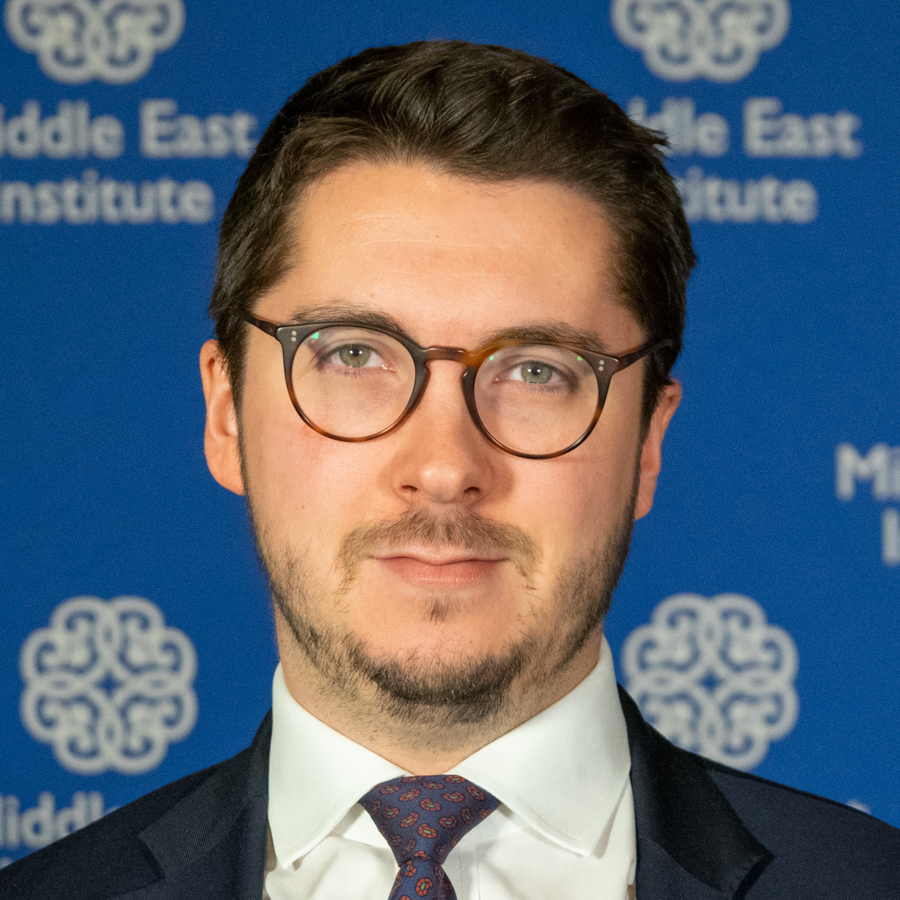 On Sept. 11, 2001, al-Qaeda operatives conducted the most significant terrorist attack in history, killing 3,000 civilians in an extraordinary act of brutality that irreversibly changed the world. Two decades later, as the world stoically gathered to mark the painful anniversary of the 9/11 attacks, al-Qaeda's central media organization prepared to release a feature-length video for the occasion. 
For the jihadist group's supporters worldwide, the result must have been quite an anticlimax. As it turned out, the hour-long video of al-Qaeda's leader Ayman al-Zawahiri was entitled "Jerusalem Will Not Be Judaized, Part 1: Arab Zionists From Faysal to Bin Zayd." The only reference made in the video to 9/11 was in passing, when Zawahiri referred to America's intention to withdraw from Afghanistan — a clear indication that the video was recorded months ago. The only possibly newsworthy takeaway from the al-Qaeda video was that Zawahiri clearly did not die in the fall of 2020 as had been rumored at the time. 
The most definitive and recent event referred to by Zawahiri was an attack conducted by Tanzim Hurras al-Din in Syria in January 2021, and it is possible that Zawahiri's comment on the U.S. withdrawal plan was made in response to President Joe Biden's announcement on April 14. While he may still be alive, al-Qaeda's leader has precipitously dropped off the radar, having been forced deep into hiding or debilitated by illness. 
The fading into virtual irrelevance of al-Qaeda's senior leadership is illustrative of the group's decentralization since 9/11, and particularly since Osama bin Laden's death in May 2011. In 2021, it is al-Qaeda's movement of affiliates that have achieved continued relevance — but that relevance has been determined primarily through intrinsically local agendas and goals, not the global vision made popular by Bin Laden and espoused by Zawahiri.
Six months ago, this placed al-Qaeda's organization in an existential crisis, lacking in global authority, command, or even relevance. Worse still, widespread rumors of Zawahiri's poor health meant that al-Qaeda's central leadership faced a possibly imminent succession crisis. However, the abrupt U.S. withdrawal from Afghanistan, collapse of the Afghan government, and rise to power of the Taliban risks breathing new life into al-Qaeda's central operation for the first time in years. With a Taliban government in place and Sirajuddin Haqqani and other members of the Haqqani network holding prime positions of influence, al-Qaeda's prospects for a recovery look all but certain.
Follow on Twitter: @Charles_Lister
El-Sisi and Bennett meet amid regional effort to revive the Israeli-Palestinian issue
Mirette F. Mabrouk
Senior Fellow, Director of the Egypt program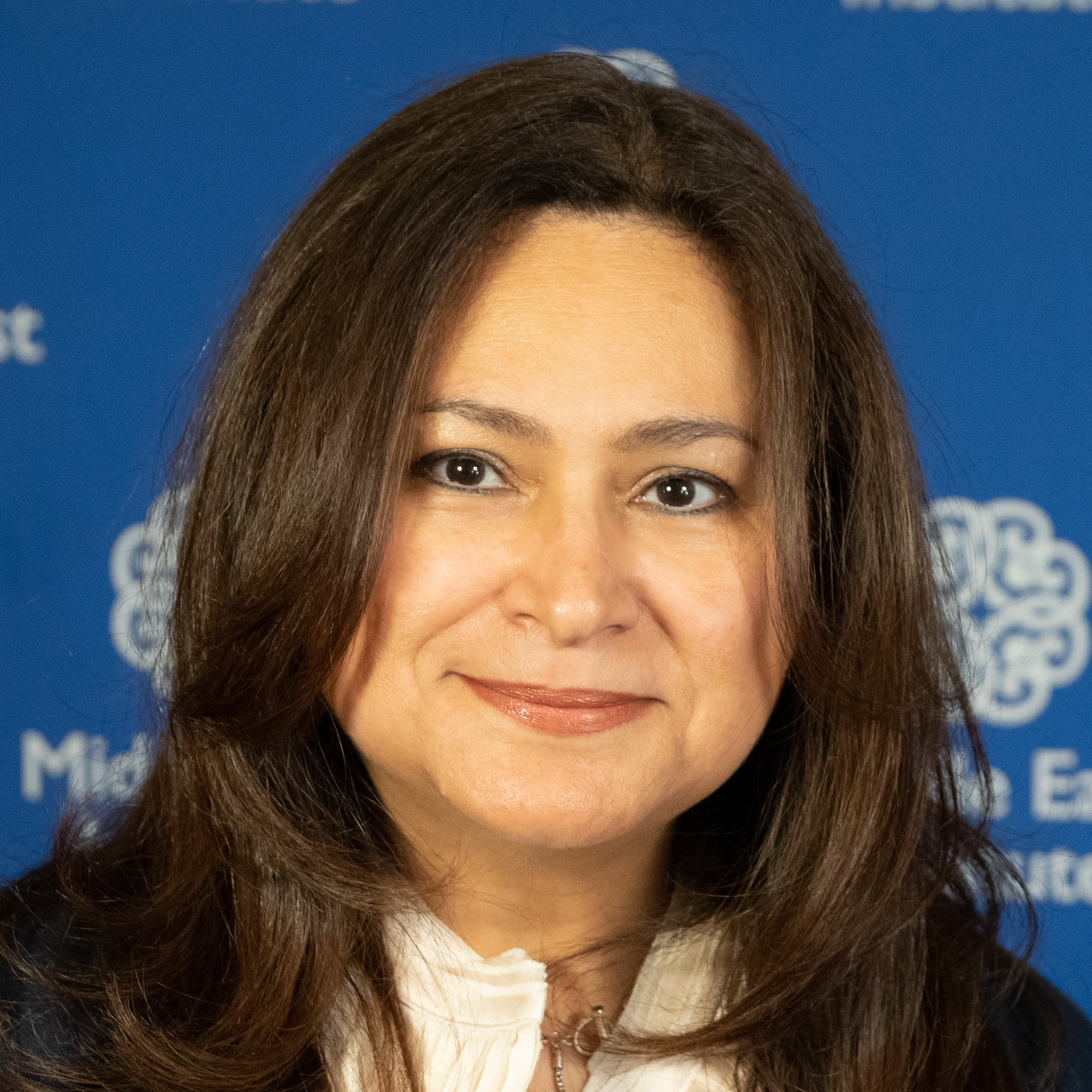 Sharm el-Sheikh has long been a favored spot for Egyptian-Israeli official meets. It's now an internationally renowned tourist destination, but it's also in Sinai, conveniently placed for both parties and easy to secure. On Sept. 13, Egyptian President Abdel-Fattah el-Sisi hosted Israeli Prime Minister Naftali Bennett, the first such meeting in a decade.
The meeting would have been noteworthy at any time, but a series of events has sharpened its significance.
It comes on the heels of a trilateral summit held between Jordan's King Abdullah II, Palestinian President Mahmoud Abbas, and President el-Sisi in Cairo on Sept. 2. Egypt has been pushing hard to revive the moribund Israeli-Palestinian issue and has been working with Jordan on a joint effort to corral regional and international parties to convince the Israelis and Palestinians. The goal is the resumption of talks in line with international resolutions, the Arab Peace Initiative, and the two-state solution, aiming for the establishment of an independent Palestinian state on the 1967 borders, with East Jerusalem as its capital.
It's going to be a heavy lift. The talks are being complicated by myriad issues. The night before the meeting, Israel's air force had been pounding targets in the Gaza Strip, while Hamas launched rockets into Israel. It was the third consecutive night of fighting. There has been an uneasy cease-fire, brokered by Egypt, after an 11-day war between the two sides last May and it appears to be grinding to a resentful halt. Tensions are being further exacerbated in the wake of a spectacular prison break, where six Palestinian prisoners, four of whom have since been recaptured, escaped from an Israeli maximum security prison.
Even before the meeting, there had been differing statements between the Egyptians and Israelis on the subjects to be discussed, with the Egyptians saying the Israel-Palestine issue was on the table and the Israelis saying Bennett would avoid the subject and concentrate on bilateral issues. However, an official readout by Egyptian Presidential Spokesperson Bassam Rady directly following the meeting confirmed that the issue had indeed been discussed, along with a range of bilateral and regional matters.
It would have been impossible to avoid. All parties involved are still dealing with the reverberations of the May war. Egypt had pledged $500 million toward Gaza reconstruction but efforts had been stymied by Israeli insistence that the funds not be administered, in any way, by Hamas, although as of Sept. 12, there had been talk that a solution was in the offing.
Nor does the political outlook appear particularly rosy. Palestinian statehood is hardly at the top of the list of priorities for Bennett's right-wing coalition government (despite the Israeli PM's Washington visit, which saw U.S. President Joe Biden's announcement of support for a two-state solution). And Egyptian negotiators note anonymously that trying to facilitate coordination and agreement between the Palestinian Liberation Organization and Hamas is as difficult, and elusive, as that between the Israelis and the Palestinians.
For Egypt, these talks are imperative for a number of reasons. Among them is regional influence. Since the 2011 revolution, Egyptian has seen its regional influence wax and wane while it concentrated on its internal difficulties. It has since decided to apply its always conservative foreign policies in a significantly more strategic manner, focusing its diplomatic efforts on areas of direct importance to its own national development and security. The Israel-Palestine issue is one of those areas. It's generally recognized that only Egypt, with its strong security links to all parties, could have pulled off a negotiated cease-fire last May. While that certainly upped its regional cachet, a negotiated settlement between Israel and Palestine is also essential for Egypt's own security, and therefore fits neatly into its concentrated approach.
Follow on Twitter: @mmabrouk
Despite the symbolism, the SCO won't solve Iran's most pressing problems
Alex Vatanka
Director of Iran Program and Senior Fellow, Frontier Europe Initiative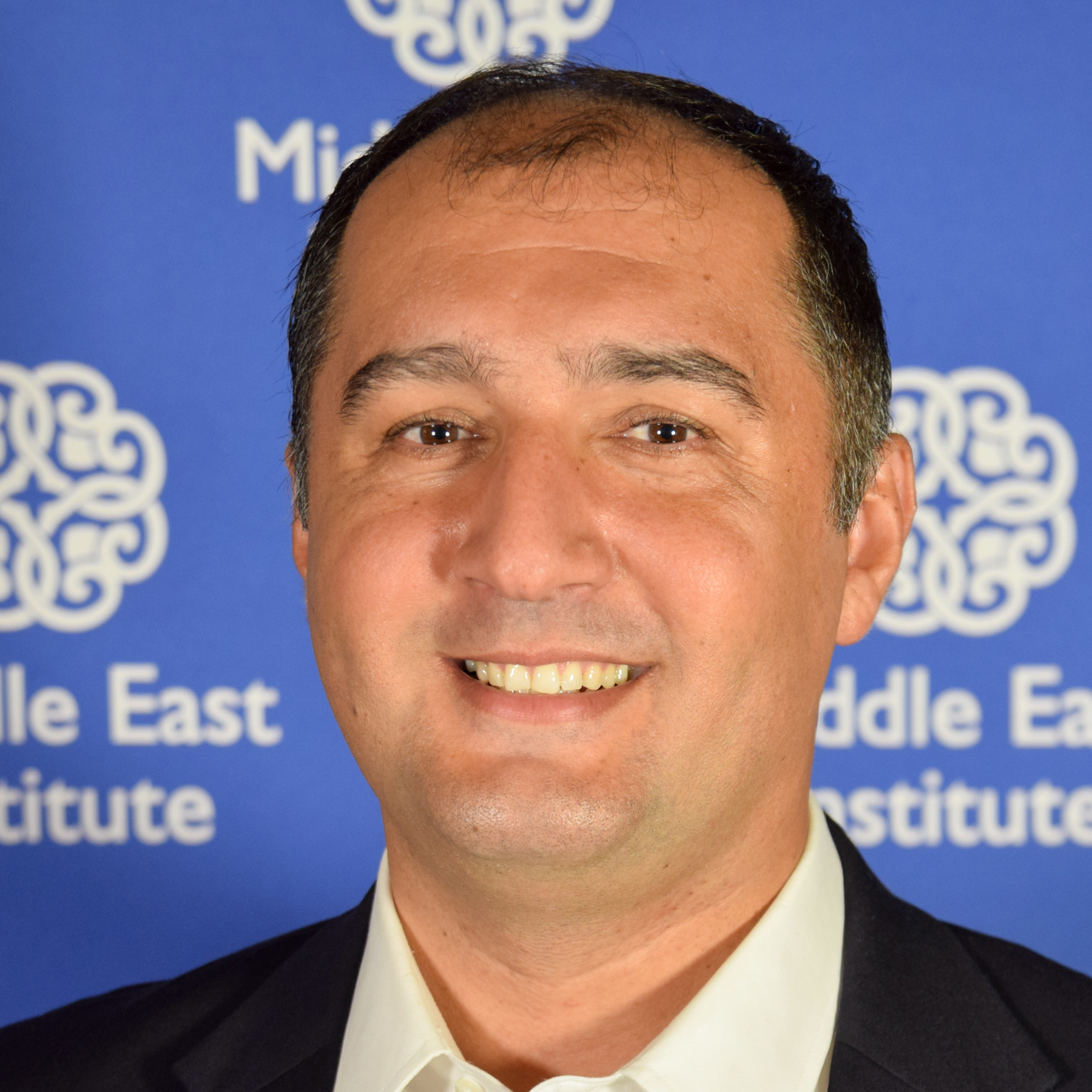 Iranian President Ebrahim Raisi is due to attend the Shanghai Cooperation Organization's (SCO) summit this week in Dushanbe, Tajikistan. Iranian state media have been signaling that Tehran might finally be admitted as a full member of SCO at the summit. If so, this is a boon for Raisi, but only in terms of symbolism. This will be the new Iranian president's first foreign trip. His options for travel are limited given that there is an international campaign under way to hold him accountable as accessory to the execution of thousands of Iranian political prisoners in 1988. A red carpet from the SCO — made up of Russia, China, India, Pakistan, and four Central Asian states — offers a face saver to Raisi.
The president's supporters in Tehran will herald it as the moment Iran finally gave up on placating the demands of Western powers and steams ahead to strengthen ties with "Asia" as part of Raisi's "Look East" policy. But this is where the easy symbolic point scoring ends and Raisi and his team have to demonstrate tangible benefits from SCO membership. Meanwhile, immediate full membership is still not even a certainty. As Russia's TASS put it, SCO leaders will "decide on the start of Tehran's admission" at the summit and that the "accession process is not a one-time step." The cynics will read that to mean that full membership is still not in the cards.
If so, the Iranians will not be in the least surprised. They have been waiting for full membership since joining the SCO as an observer in 2005. But Tehran desperately wants to end its lonely place on the international stage. The Islamic Republic has not been able to join a single credible international organization since 1979. SCO membership might just give Iranian leaders some sense of comfort that they now have Russian and Chinese protection against Western pressure, but this reading is an illusion. Even full SCO membership is hardly a silver bullet for any of Iran's major policy challenges. And while Russia and China are increasingly in conflict with the U.S., the SCO is hardly the sort of anti-American league Iran wishes it were.
Tehran today faces two critical tests: the state of its nose-diving economy and its costly regional competition with Arab states and Israel. The leadership in Tehran, Raisi and his boss Ayatollah Ali Khamenei, should know by now that Russia and China cannot help Tehran overcome the international isolation that has in turn devastated its economy. Nor can Moscow, Beijing, or the SCO mediate between Iran and Israel and the Arab countries that are at loggerheads. In the short term, meaning the next few years, SCO membership offers at best token diplomatic comfort.
For sure, the SCO provides a platform for regional cooperation on security matters, particularly regarding the future of Afghanistan and combatting the spread of Sunni jihadist militancy, which has always been a SCO priority. But even full membership is not what Tehran hopes for in terms of a strategic turn, which is an end to its isolation on the international stage and a kick-start to its economy. For that to happen, Tehran needs to equally prioritize negotiations with Western powers and its anxious Arab neighbors.
Follow on Twitter: @AlexVatanka
Photo by Lebanese Presidency/Anadolu Agency via Getty Images
---
The Middle East Institute (MEI) is an independent, non-partisan, non-for-profit, educational organization. It does not engage in advocacy and its scholars' opinions are their own. MEI welcomes financial donations, but retains sole editorial control over its work and its publications reflect only the authors' views. For a listing of MEI donors, please click here.