Contents:
Iran nuclear talks resume, but the two sides remain as far apart as ever
Alex Vatanka
Director of Iran Program and Senior Fellow, Frontier Europe Initiative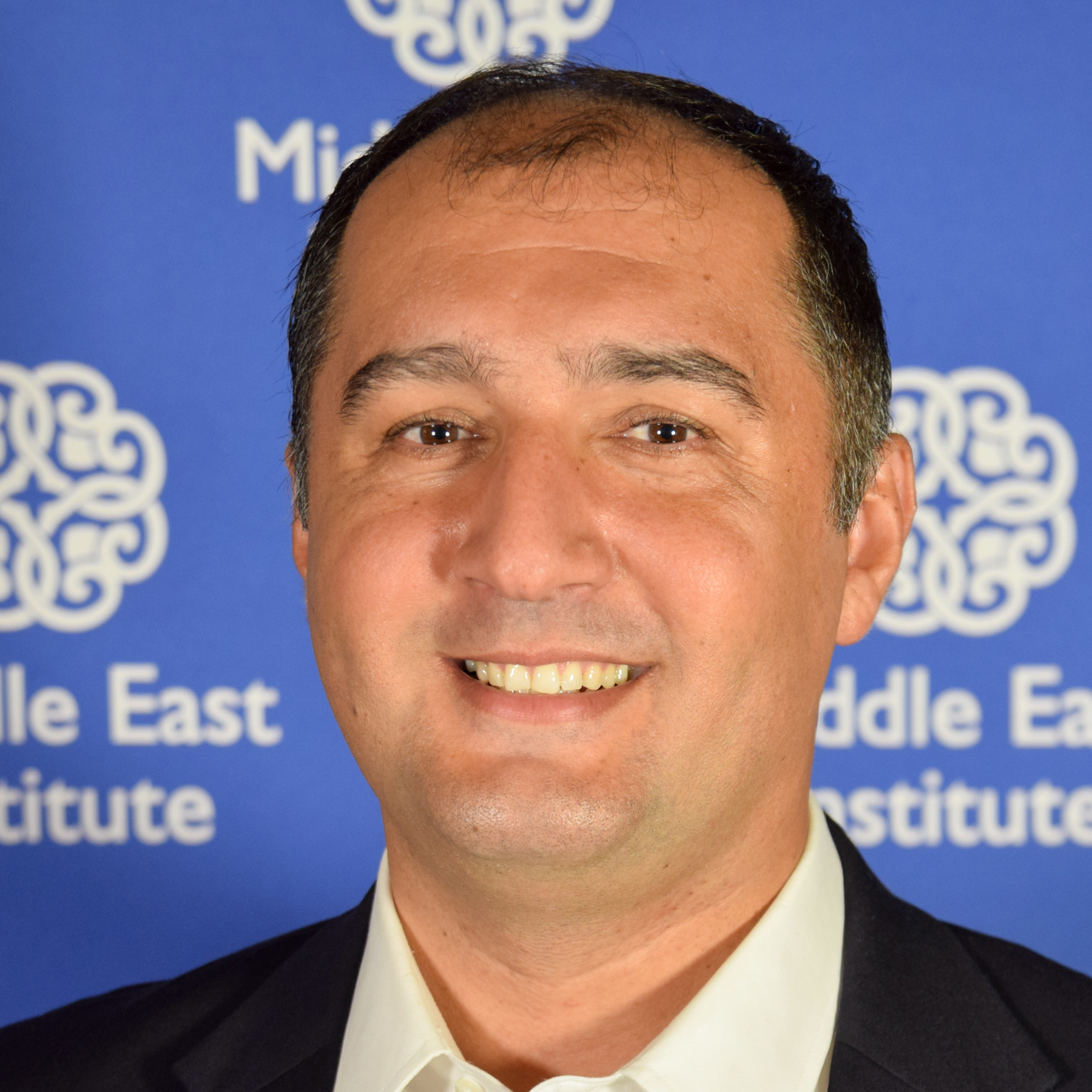 Iran and the world powers — Britain, France, Germany, Russia, China, and the U.S. — are back in Vienna for more nuclear negotiations this week. The likelihood of a swift resolution is miniscule, but neither side has a credible Plan B as an alternative to a diplomatic settlement. This hard reality offers a glimmer of hope even as the diplomatic process to come will be drawn out and contentious.
The two sides even disagree about what to call these talks. For the Western powers, they represent the seventh round of talks, the previous six rounds of which were conducted during the presidency of Hassan Rouhani from April to June. President Ebrahim Raisi's team consider this latest round of talks something entirely new, however. As Iran's Foreign Minister Hossein Amir-Abdollahian put it, there is no use in starting from the "deadlock" of the previous rounds. He sees the present talks as a "start" and not a "resumption." 
To Western ears, this suggests that the new Iranian negotiators will ask for more sanctions relief and offer less in terms of Iran's willingness to roll back its nuclear program. Expect therefore both sides to continue to engage in rhetorical bluster as a way of shaping the calculations of the other party throughout this round of talks. 
The composition of a new diplomatic resolution is hard to envision. So much has changed since the last nuclear deal in 2015. Donald Trump's "maximum pressure" campaign of sanctions has ravaged Iran's economy and Tehran is adamant that one factor is non-negotiable: that any new deal will have to include what it calls "verifiable" sanctions relief. 
How insistent Iran will be in defining and measuring "verifiable" removal of sanctions is key to the success of the talks in Vienna. That said, the ruling elite in Tehran knows full well that dragging the country through years of economic sanctions on an open-ended basis is hardly risk-free as public despair in Iran grows and the authorities have to reckon with anti-regime protests that are increasing in both size and frequency.
Follow on Twitter: @AlexVatanka
Libyan election processes under threat with resignation of UN special envoy
Jonathan M. Winer
Non-Resident Scholar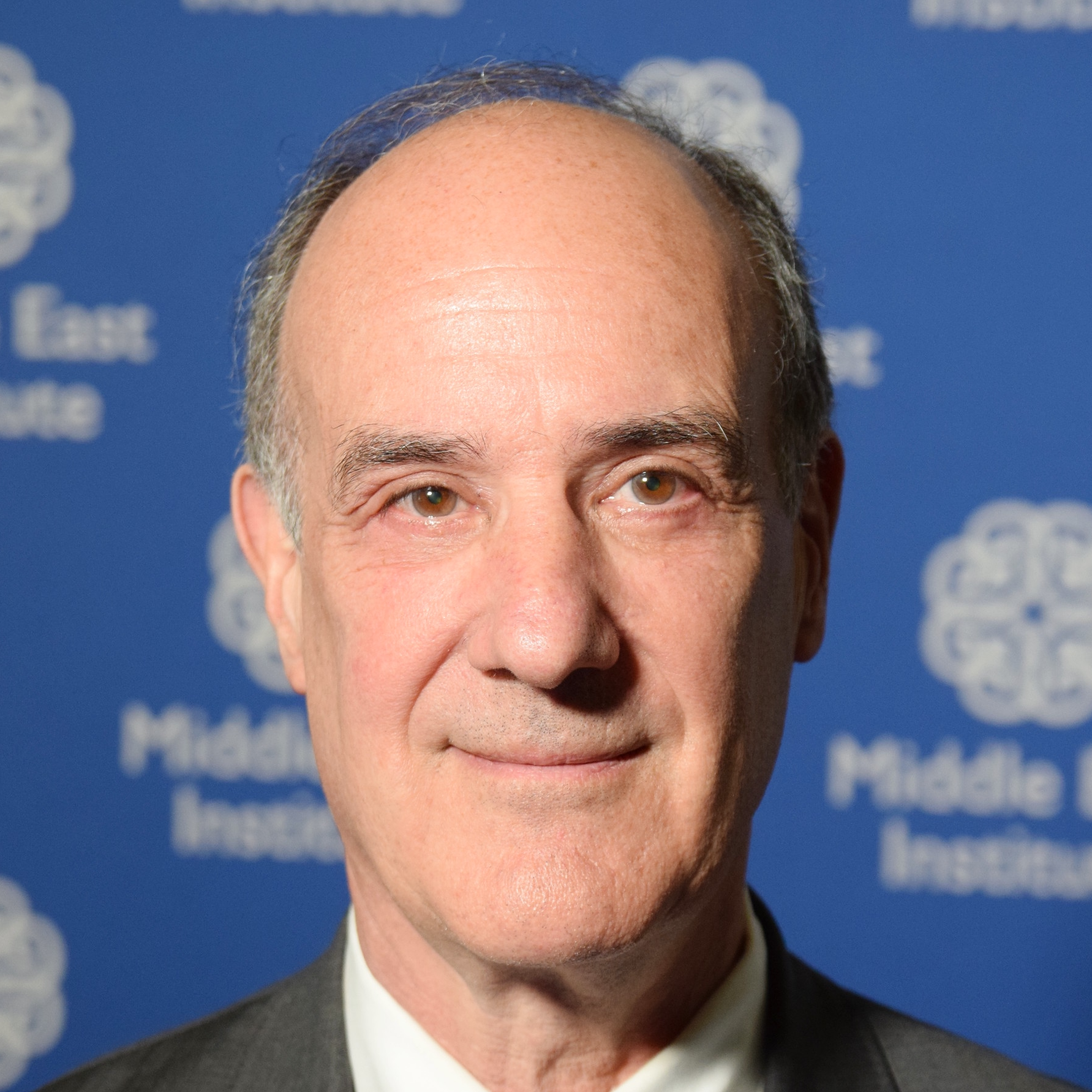 The surprise announcement on Nov. 24 by U.N. Special Envoy for Libya Ján Kubiš of his resignation, effective Dec. 10, has left the critical U.N. Mission in Libya rudderless a mere two weeks ahead of the Dec. 24 date of Libya's first round of voting for president.
There are currently 73 presidential candidates certified by Libya's election commission as having qualified to run, with another 25 disqualified for being dual nationals or, like Seif al-Islam Gadhafi, the late dictator's son, subject to criminal cases. Disqualifications are ongoing: On Nov. 28, the interim prime minister, Abdul Hamid Dbeibeh was added to the list of the disqualified, although warlord Khalifa Hifter's candidacy remains.
With this number of candidates, no one will receive even close to a majority in the first round, making negotiations on what's next inevitable, and the consequences of the first round uncertain. Both the uncertainty and the need for further deals were intended from the start by the wily House of Representatives (HoR) Speaker Aguila Saleh, who hand-designed the election law so that he would retain multiple later opportunities to mold the outcome to his liking before any new government is seated, an approach that Kubiš backed, landing Libya in its current straits.
Officially the second presidential round and parliamentary elections are scheduled for Feb. 14, 2022, 50 days after the Dec. 24 first presidential round. In practice, every uncertainty about what could happen during that period has now been amplified by the U.N.'s unexpected need to replace Kubiš.
British diplomat Nicholas Kay has been the main name mentioned. Kay has had postings in difficult places like Afghanistan, Somalia, and Sudan, but not Libya. Having to parachute anyone in less than a month before Libyan elections who lacks recent country knowledge does not reflect well on the outgoing U.N. special envoy or the institution that selected him just 10 months ago. The U.N. would do better to bring back either of the last two chief U.N. envoys, Ghassan Salamé or Stephanie Williams, to serve on an interim basis until the conclusion of the electoral process.
The U.N. disruption places additional responsibility on such shoulders as U.S. Ambassador and Special Envoy Richard Norland, the U.S. lead on Libya since August 2019, and his counterparts, who might at this point consider forming a permanent contact group to take the lead on and provide continuity for further mediation with the Libyans. While prominent Libyans and internationals alike continue to profess commitment to the sanctity of the elections, protests, kidnappings, armed blockades, and similar disruptions are ongoing threats. On Nov. 26, gunmen shut down a Libyan court to prevent Seif al-Islam Gadhafi from filing an appeal of his disqualification there, providing a trenchant example of the use of physical force to halt a lawful election process.
Relentless, unified international pressure on Libyans whose actions threaten the elections will be the minimum requirement needed to keep the electoral train from derailing before it reaches even the first station on Dec. 24.
Egypt's farmers hit hard by the impact of climate change
Mirette F. Mabrouk
Senior Fellow, Director of the Egypt program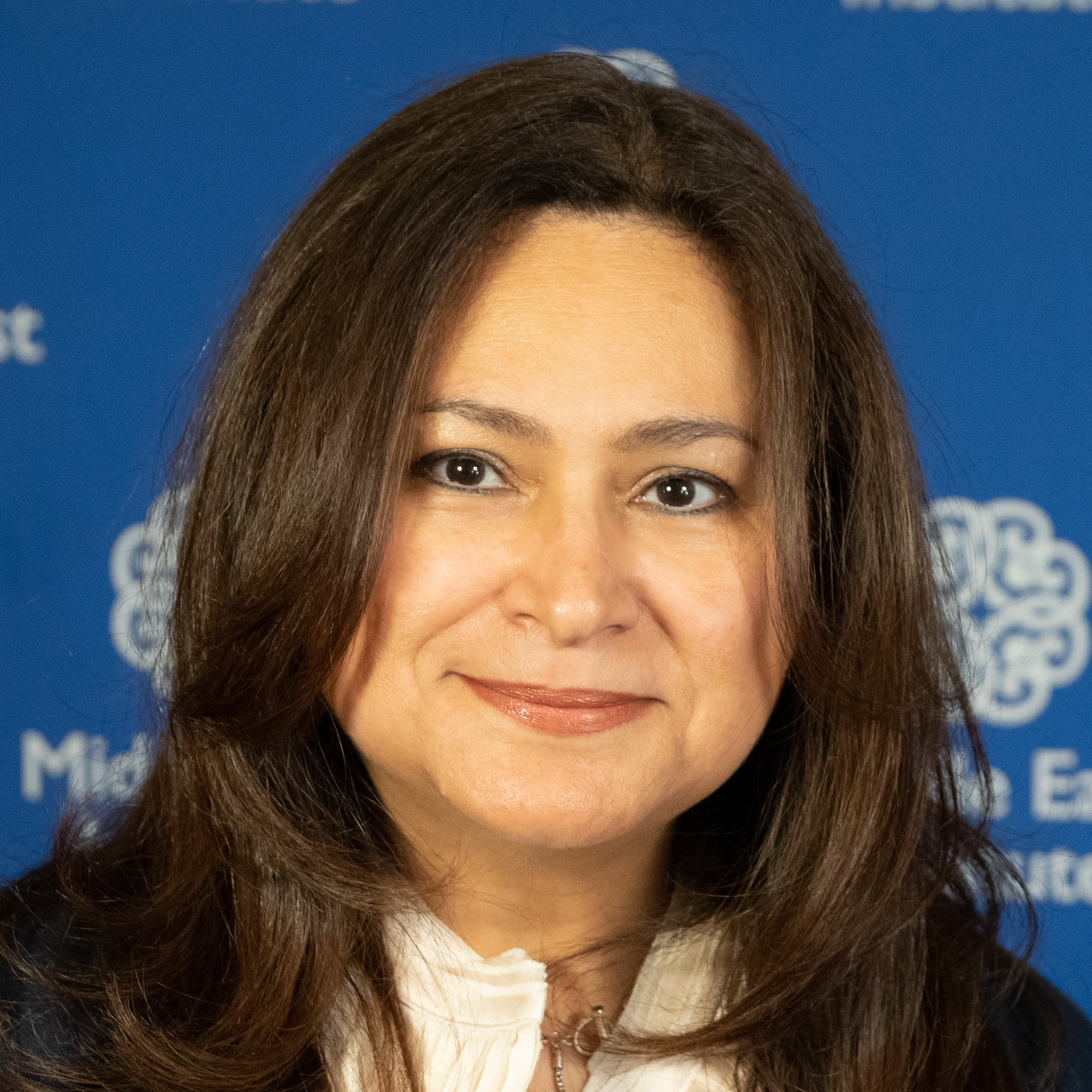 As signs go, the recent climate change indicators in Egypt were near biblical.
Two weeks ago, the Upper Egyptian city of Aswan saw a plague of scorpions. The mountains there are home to the Arabian fat-tailed scorpion, normally such a reclusive creature that despite being one of the most venomous scorpions in the world, only a few deaths are recorded each year from its stings. This year, however, Aswan was pounded with bizarrely violent weather, including torrential rain and hail, which washed the creatures out of their homes and into those of the city's inhabitants. Over 500 people had to be taken to hospital, often in similarly Old Testament scenes: Trees were uprooted, mud-brick houses collapsed and were washed away, power and internet services went down in parts of the governorate, and schools were shut for a day. Three people were killed as a result of the storms.
The extreme weather was down to "changes in the climate," according to Mahmoud Shaheen, the director of the Center for Analysis and Forecasting at the Egyptian Meteorological Authority. Egypt is already aware that climate is no longer an abstract concept for future generations to worry about; the extreme weather is only one sign of the problems to come.
Egypt is recognized as "highly vulnerable to climate change shocks." Its Nile Delta is one of the world's three "extreme" vulnerability hotspots, according to a World Bank Country Risk Profile. Extreme weather is expected to increase in intensity and frequency, along with growing water deficits and rising sea levels that could potentially wipe out as many as five governorates and ruin the country's Nile Delta agricultural strip.
Farmers are already seeing disturbing signs of things to come. Weather fluctuations have dealt some crops a crippling blow. In early to mid-November olive growers saw their harvests plummet by 50% or, in some cases, a staggering 95%. This was bad news for exports — last year Egypt was the world's sixth-largest olive producer, up from eighth position the year before. Another of Egypt's world famous crops also took a severe beating: Production of Egyptian mangoes, among the world's finest, suffered a massive drop of up to 80%. Mangoes are highly sensitive to weather fluctuations and this year's winter season saw an unforeseen heatwave, with temperatures veering wildly between 5 degrees Celsius at night and 25 degrees by day. It was bad news for Egypt's economy and worse news for the farmers who found themselves with greatly diminished crop yields and no financial support; the Agricultural Solidarity Fund, nominally created in 2014 by presidential decree, has yet to see the light of day because the executive regulations have yet to be approved. Considering that over 30% of Egypt labor force is directly employed in agriculture — a number that rises to 60% if indirect involvement is factored in — the potential for instability is enormous.
There does, however, appear to be a realization that climate change requires the state to be proactive rather than reactive; Egypt's Intended Nationally Determined Contribution (INDC) prioritizes adaptation over mitigation. A fund that protects 30% of the labor force from disasters beyond its control would seem a good place to start.
Follow on Twitter: @mmabrouk
Election or selection? Concerns grow over Somalia's parliamentary vote
Guled Ahmed
Non-Resident Scholar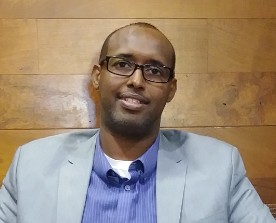 On Nov. 26, embassies in Somalia representing the international community and Somalia's donors issued a statement urging the current caretaker government — whose mandate expired on Feb. 8 — to make the election process for the People's House, the country's lower house of parliament, transparent and inclusive. This statement comes after several weeks of calls from opposition leaders and concerned citizens about the lack of election transparency and potential outright rigging of the process. This issue came to broader attention when a veteran MP from Southwest State (who served two terms as the speaker of parliament) was barred from running for the seat he's represented, suggesting widespread irregularities were taking place. It was just one of many such instances that are raising major doubts about the election process. In Galmudug Federal State, Somalia's acting spy chief allegedly used violence to secure victory in House seat 67. The constituency has rejected the entire process as illegal given the number of violations of both the law and traditional practice that took place. 
The current Somali parliamentary election process has lost all credibility and major stakeholders have little trust that a fair political contest can take place under these conditions. The result will likely be a disputed election cycle — an outcome that caretaker Prime Minister Mohammed Hussein Roble has failed to prevent, giving rise to concerns over his lack of impartiality. Once this is understood by all major stakeholders, the path to political violence will open much wider and involve far more than just a few contested seats. A repeat of the collapse of the Somali state in 1991 is potentially on the horizon unless immediate action is taken to ensure a fair and free election. 
Somalia's partners and donors have normalized the autocracy of former President Mohammed Abdullahi (known as Farmaajo) and at times even encouraged it through a lack of accountability, and this seems to have emboldened his allies to interfere in the current electoral process. The mandate of the World Bank and IMF to allow Somalia debt relief completion will be off the table for good if Somalia fails to form a recognized government before March 2022. If the current deeply flawed electoral process continues, it will derail the 20 years of hard work put in by Somalia's governments and citizens before the Farmaajo regime as well as the efforts of the country's international partners. Somali citizens want to achieve relative stability, security, and prosperity, turning a new page away from the civil strife that resulted in decades lost to civil war. The blame for such an outcome would be squarely on the shoulders of Somalia's international partners, especially the EU and U.S., who have emboldened Farmaajo to become an autocratic leader who expels diplomats and commits human rights violations. A deeply flawed election process could see the return of anarchy to Somalia and would only strengthen the terrorist group al-Shabaab.
Follow on Twitter: @GuledWiliq
The Hodeida withdrawal had less to do with Yemen and more with Iran
Ibrahim Jalal
Non-Resident Scholar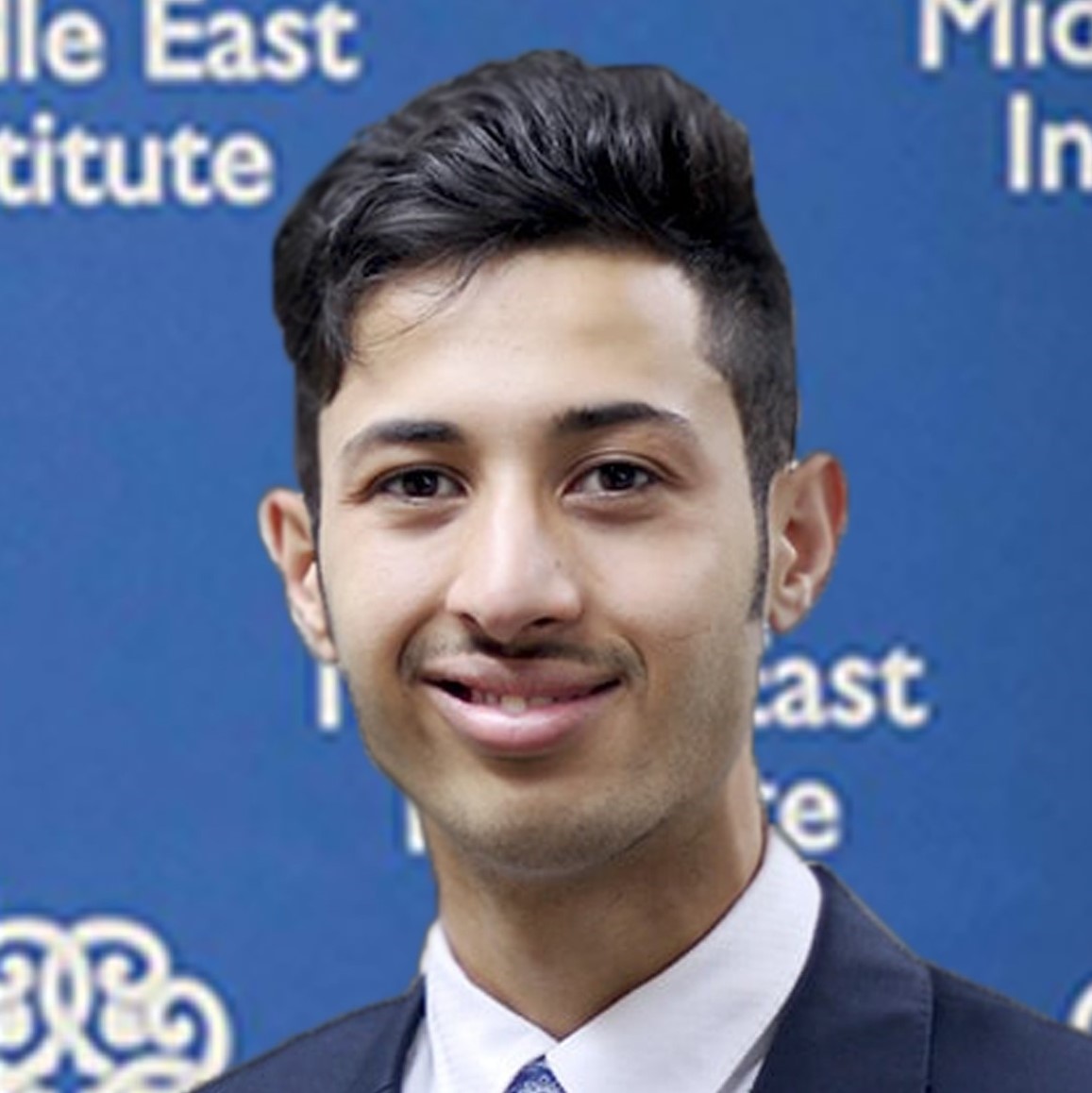 On Nov. 11, the UAE-backed Joint Forces (a combination of the Giants, Tehami, and National Resistance Brigades led, de facto, by Brig. Gen. Tareq Saleh), suddenly withdrew from approximately 100 km along Hodeida's southern coast, a day after the U.N. special envoy for Yemen met with Saleh in al-Mocha. The Houthis, based on earlier knowledge, immediately captured Kilo 7, Kilo 16 Road, al-Jah in Bay al-Faqih district, and the districts of al-Durayhimi and al-Tuhyata. The first and ninth Tehami Brigades, along with a few Giants Brigades and popular resistance forces, rejected the move and engaged in a fierce firefight, losing dozens of soldiers. Not only were these local forces threatened should they fail to withdraw to the designated perimeter within 48 hours, they were also denied logistical support, including ammunition. In addition, thousands of people affected by the war since 2015 were displaced yet again.
In an official statement, the Joint Forces justified the withdrawal and handover of territory as a "redeployment" in line with "the redeployment plan of the Stockholm Agreement" to strategize engagement in the "fight against the Houthis." However, official statements from the Republic of Yemen Government (ROYG) and the U.N. Mission to Support the Hodeida Agreement (UNMHA) said they were unaware of the move, suggesting it had nothing to do with Stockholm. Under the Stockholm Agreement, UNMHA mediates talks between the ROYG's delegation, which represents the Joint Forces, and the Houthi delegation. Mutual redeployment provisions fall short of 15 km, not 100 km.
The withdrawal decision, mainly taken by the UAE, which often coordinates or at least discusses its Yemen policy moves with Saudi Arabia, coincided with several important regional events. These include the public visit of the UAE's foreign minister to Damascus to meet Syrian President Bashar al-Assad for the first time since 2011; naval drills by the UAE, Bahrain, Israel, and the U.S. (the Quartet) in the Red Sea region; the visit of a high-level UAE delegation to Tehran; and that of Iran's deputy foreign minister to Abu Dhabi. While the Quartet indicates Emirati ambivalence about managing its regional security and defense policy, the scope of topics covered suggests that substantive UAE-Iranian talks have been taking place, in the context of which the Hodeida withdrawal decision, to the benefit of the Iran-backed Houthis, may have been a confidence-building measure. In mid-November, Anwar Gargash, diplomatic advisor to the UAE president, said, "The UAE is taking steps to de-escalate tension with Iran as part of a political option that supports diplomacy and avoids confrontation." For their part, the Houthis have been negotiating lesser restrictions around Hodeida's ports, and they have demanded greater control over the city to increase their perceived sense of security. With these changes, the Houthis have now stretched their presence along the southern Red Sea and can expand the scope of their illicit activities and threats to maritime security and trade.
The statement of the Arab Coalition's spokesperson on Nov. 15, which said the withdrawal came at the directive of the coalition's Joint Forces Command, suggests that Saudi Arabia had to step in once again. The Joint Forces, with major contributions from the Tehami and Giant Brigades, subsequently launched an offensive in Hays, capturing several kilometers and the road connecting the al-Oudain juncture (leading to Ibb) 15 km to the east of Hays. The Joint Forces also made advances in Wadi Saqam in Maqbana district, western Taiz, in a bid to secure new defensive lines. As much as these events merit close monitoring, the pullout was unnecessary to open new frontlines, and Hodeida seems to have paid the price for confidence-building with Iran. For Tareq Saleh, building credibility will require more than tactical moves like this, including a broader strategic shift.
Follow on Twitter: @ibrahim4Yemen
Photo by EU Vienna Delegation/Handout/Anadolu Agency via Getty Images
---
The Middle East Institute (MEI) is an independent, non-partisan, non-for-profit, educational organization. It does not engage in advocacy and its scholars' opinions are their own. MEI welcomes financial donations, but retains sole editorial control over its work and its publications reflect only the authors' views. For a listing of MEI donors, please click here.