Contents:
Israel's election won't resolve its political and democratic crisis
Eran Etzion
Non-Resident Scholar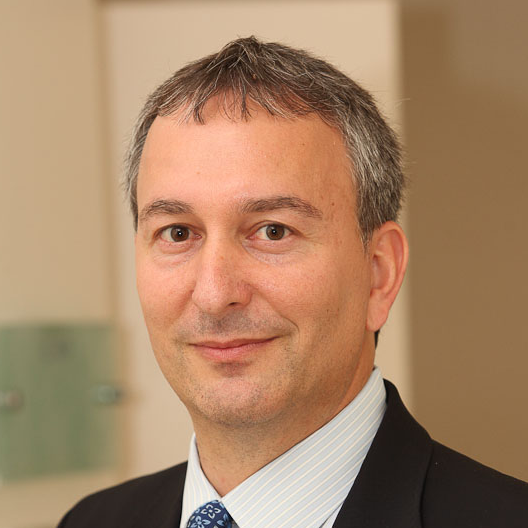 Once again, the vote is all about Benjamin Netanyahu, and the most probable outcome, according to all observers, is a sixth round of elections.

The results will probably be determined by small constituencies that are still undecided and considering whether to vote at all.
Israel is facing its fifth round of general elections within three years on Nov. 1, and the prospects leave most Israelis exhausted, disconnected, and hopeless. Once again, it's all about Benjamin Netanyahu. No policy issue is seriously debated, no politician's promise is seen as having even an ounce of credibility, and the most probable outcome, according to all observers, is … a sixth round of elections.
Polls are showing a race so tight it really is too close to call, and the results will probably be determined by small constituencies that are still undecided and considering whether to vote at all. The Israeli Arabs are of particular interest, as they are split between three parties, all of which are hanging by a thread just above or below the electoral threshold for representation in the Knesset of 3.25%. What remains of Israel's left-wing parties are also in this "danger zone." On Netanyahu's side, there is a rising black star in the form of Itamar Ben-Gvir, a disciple of the deceased extremist rabbi Meir Kahane. Ben-Gvir is an ultra-nationalist bigot who was considered illegitimate until a year ago and his party is now, according to the polls, within reach of becoming the third-largest in the Knesset.
All told, Israel's unprecedented political and democratic crisis will not be overcome on Nov. 2. Far from it. The only real question is will Netanyahu manage to regain power or will his rivals manage to prevent it?
Follow on Twitter: @eranetzion
Arab electorate may play kingmaker in tomorrow's Israeli elections
Thair Abu Ras
Contributor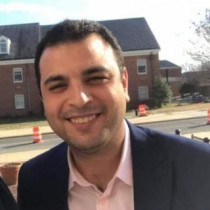 Arab voter turnout remains the key factor in determining the outcome of the election thanks to a sharp divide in the Jewish electorate over former Prime Minister Netanyahu's continued role in politics.

Despite unprecedented interest in Arab voters, most members of the Arab community believe that no matter the outcome, the challenges facing Palestinian citizens of Israel will not be addressed.
Israel's political instability over the last three years has led to fundamental changes in the political culture of the country, particularly regarding the clout of its Arab Palestinian minority. From a small and insignificant parliamentary bloc in the backbenches of the opposition, the Arab vote and Arab legislators have become key to government formation calculations. However, what began as a promising development potentially capable of changing the fate of a marginalized community has backfired over the past year.
The outgoing government headed by Naftali Bennett and Yair Lapid, an eight-party ruling coalition that, for the first time in Israel's history, included an Arab faction, the United Arab List (UAL; Ra'am in Hebrew), has failed to deliver on its many promises to the Arab community. In particular, the government's inability to tackle crime and violence in Arab localities as well as the rising numbers of Jewish settlers and right-wing activist storming the Haram al-Sharif (Temple Mount) compound over the last year have frustrated Arab voters. The inability of the UAL to convince its coalition partners to change course on many policies that irritate the median Arab voter has led to a loss of faith in the Israeli political system at large.
The rise of the far-right Jewish Power party, led by Itamar Ben-Gvir, which has ascended in the polls over the last few months, is due in large part to the UAL's participation in government and the rising visibility of Palestinian Arabs in Israel's political and economic life. The Jewish Power party's campaign promises to lead a more aggressive approach vis-à-vis the country's largest minority have also contributed to Arab resentment toward the political process in Israel. The fact that many centrist parties have announced that they would not agree to a joint coalition with the secular and socialist Hadash-Ta'al party (DFEP-AMC) has also contributed to apathy in the Arab community. All these factors combined have led to a decrease in Arab voter enthusiasm and may result in potentially the lowest Arab turnout in Israeli history.
Nevertheless, Arab voter participation remains the key factor in determining the outcome of the election thanks to a sharp divide in the Jewish electorate over former Prime Minister Benjamin Netanyahu's continued role in politics. Pundits in the Arab community expect that a turnout rate similar to last year's 45% or lower will certainly grant Netanyahu's right-wing coalition a victory. A turnout of 50% or higher, on the other hand, will most likely result in the former prime minister's defeat and send him to face his trial. The centrality of the Arab vote has led to unprecedented media coverage of Arab voters and parties. Millions of shekels have been spent by the anti-Netanyahu bloc to encourage Arabs to come to the polls, while Likud has invested over 2 million shekels (nearly $600,000) in the last week of the election to suppress Arab turnout. Despite the focus on the Arab community, there is a consensus among its members that no matter the outcome, the challenges facing Palestinian citizens of Israel will not be addressed.
Follow on Twitter: @ThairAbu
Iraq's new cabinet finally brings an end to its long political stalemate
Randa Slim
Senior Fellow and Director of Conflict Resolution and Track II Dialogues Program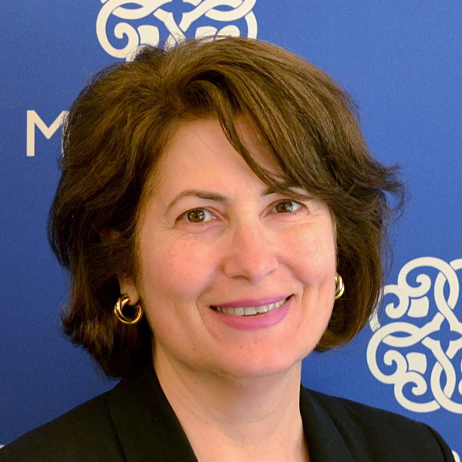 The new Iraqi prime minister, Mohammed Shia al-Sudani, is a lawmaker from the Shi'a Coordination Framework and a former governor of Maysan Province and former minister of human rights.

It is not clear what Muqtada al-Sadr's next move will be now that he is no longer represented in the executive branch, but he cannot be ruled out easily from Iraqi political life.
On Oct. 27, the Iraqi Council of Representatives approved a new cabinet, ending a political stalemate of more than a year since the October 2021 parliamentary elections. Twenty-one ministers were appointed and two cabinet posts, for the Ministry of Environment and the Ministry of Construction, Housing, Municipalities, and Public Works, were left vacant due to a lack of agreement between the two Kurdish blocs over them. Environmental policy was never a priority for previous Iraqi governments, and even though Iraq is going through one of its worst environmental crises ever, that seems not to have changed this prevailing mindset.
The new prime minister, Mohammed Shia al-Sudani, is a lawmaker from the Shi'a Coordination Framework (CF) and a former governor of Maysan Province, former minister of human rights in Nouri al-Maliki's 2010 cabinet, and former member of the Islamic Da'wa Party.
The 21 ministerial appointments were divided between the nine parties in the CF, all of which are close to Iran (12 ministries); the two Sunni parties, the Taqaddum party and the Azm alliance (six ministries); the two Kurdish parties, the Kurdistan Democratic Party and Patriotic Union of Kurdistan (two ministries); with the remaining share allocated to the Babylon Movement headed by Rayan al-Kildani (one ministry).
The government program included a commitment to holding new elections within a year, a nod to the Sadrist leader, Muqtada al-Sadr, whose party is not participating in the government for the first time since 2005.
The CF became the largest parliamentary bloc after Sadr ordered parliamentarians affiliated with his party to submit their resignations in June 2022. This opened the way for the CF, which is primarily led by former Prime Minister Maliki, to proceed with forming a government. Maliki's party, the State of Law, secured three ministries in the new cabinet, including the much-coveted Ministry of Oil.
It is unlikely that this government will be able to meet the self-imposed deadline to hold new elections within a year. It is also not clear what Sadr's next move will be now that he is no longer represented in the executive branch. His opponents in the CF will use their time in government to consolidate their hold on ministries, especially lucrative ones like the Ministries of Oil, Health, and Communications, to extract as much rent as possible at a time when Iraq's oil revenues will be reaching unprecedented levels.
Sadr's June decision to force the resignation of Sadrist parliamentarians ultimately proved self-destructive. It handed his opponents a legislative win that they could not achieve at the ballot box and restricted his room for maneuver within the political system. Moreover, when violence erupted in August between his supporters and government forces after he announced his retirement from politics, the marja'iyah in Najaf — the body of top Shi'a religious authorities — intervened forcefully to make him put an end to it.
Sadr cannot be ruled out easily from Iraqi political life. He will likely bide his time and wait until the government's policies fail to meet Iraqis' demands and needs. Then, he can capitalize on street pressure to force the government to resign and early elections to be held.
Follow on Twitter: @rmslim
Cross-border resonance, solidarity between Iranian and Afghan women's protests
Fatemeh Aman
Non-Resident Senior Fellow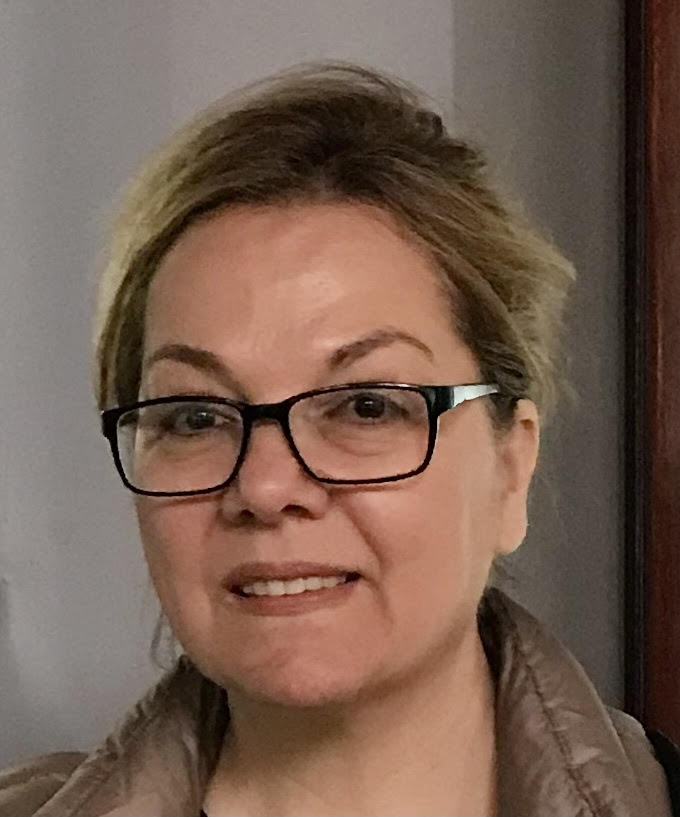 Protests in Iran and Afghanistan have faced different forms of government response, but they have undoubtedly inspired each other. 

These protests stem from a common understanding that Islamist rule is a significant factor in violating women's rights.
Both globally and regionally, women's rights movements naturally tend to affect each other. And when it comes to such movements in Iran and Afghanistan, this natural interconnectedness is strengthened by linguistic and cultural similarities as well as physical proximity. Two events that took place this past September have already resonated within the women's rights movements in both Iran and Afghanistan. The first occurred on Sept. 16, when a 22-year-old Iranian woman named Mahsa Amini was detained by the morality police and later died in the hospital under suspicious circumstances. The second took place on Sept. 30, when a suicide bomber killed dozens of students at the Kaj Girls' Education Center in Kabul.
Neither of these incidents was unprecedented. Women have repeatedly been targets of violence by security forces and terrorists in both Iran and Afghanistan. Prominent previous cases in Iran include the deaths of Zahra Bani Yaghoub, a physician who was arrested by the Islamic Republic's morality police and died in suspicious circumstances in Hamadan prison on Oct. 13, 2007, and Zahra Kazemi, a journalist who died in police custody in 2003. In Afghanistan, female students have frequently been the targets of suicide bombings and severe violence.
But such incidents have become symbols of the routinized oppression faced by women in both countries. Amini's death and the Kabul bombing provoked widespread reaction worldwide, especially on social media, as well as sparked protests locally. Although the protests in Kabul remained localized to the capital city, in Iran activists were able to mobilize people from different backgrounds, social statuses, and ethnicities to take action.
The act of burning headscarves in Iran, which has become a symbol of the current resistance to repression and the rejection of the clerical authorities' mandatory hijab, may have been inspired by a recent incident of Afghan women burning burqas. On May 7, 2022, the Taliban issued a decree requiring that women hide their faces entirely by donning this fully enveloping, head-to-toe outfit. A day later, women took to the streets to protest and burned burqas.
On Oct. 30, female Afghan students at the university of Badakhshan attempted to enter the university chanting "woman, life, freedom," a prominent slogan used by the protestors in Iran since last month. The Taliban responded ruthlessly.
The compulsory hijab, imposed on Iranian women shortly after the 1979 revolution, has long been a source of domestic discontent. Tens of thousands of women marched in the streets of Tehran in opposition to it following the revolution. However, those earlier protests did not receive significant support from men. The profound difference between today's protests and those in the past is that women are leading them — not prominent women but often schoolgirls. This may allow the current Iranian protest movement to endure despite government efforts at suppression.
Perhaps it was Amini's unjust death that mobilized and brought Iranians from diverse backgrounds and social statuses to the streets. Yet these demonstrations are an outcry against not just one woman's death, but against 40 years of oppression borne by Iranian women.
Follow on Twitter: @FatemehAman
Pakistan's Imran Khan is on the move
Marvin G. Weinbaum
Director, Afghanistan and Pakistan Studies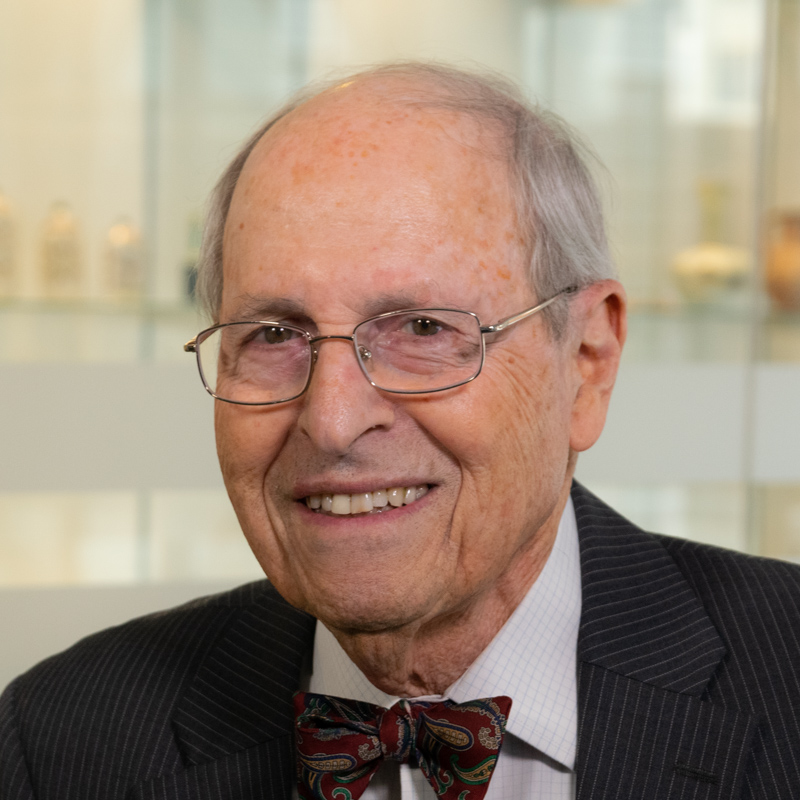 By injecting itself so directly into the political fray, the Pakistani military has likely forfeited any role it might have played as a neutral arbiter.

Khan hopes to convince the military establishment, among others, that the only realistic option for the country is his return to power.
Former Pakistani Prime Minister Imran Khan's much-anticipated "long march" to force new elections that would bring down the Shehbaz Sharif government began on Friday, Oct. 28. Starting off from Lahore, the marchers are now trekking to Islamabad along the storied Grand Trunk Road, passing through towns in Punjab Province, where they seek to rouse public support and pick up additional participants. Khan hopes to avoid repeating the May 25 march that embarrassingly ran out of steam before reaching the capital. The former head of government has given assurances that the week-long march and planned sit-in at the capital will be kept peaceful, at least by his followers. Seeking to leave no justification for the authorities to block his procession's entry to Islamabad, Khan has promised to have his supporters stay out of the city's designated Red Zone of government buildings and embassies. With more than 13,000 unarmed (but tear gas equipped) police deployed in Islamabad and thousands more law enforcement personnel placed along the march's route, officials seem no less anxious than Khan to avert the bloody confrontations that regularly accompany mass protests in Pakistan.
But just as the march began, a publicly aired rift erupted between the military and Khan that seems certain to complicate efforts to resolve the present party standoff over setting a date for national elections. A well-known journalist favored by Khan, Arshad Sharif, who because of his critical views of the military establishment was charged with sedition, had fled Pakistan for Kenya, where he was fatally shot. Deflecting accusations that the Pakistani Armed Forces might have ordered the extra-territorial killing, the country's intelligence chief, Lt. Gen. Nadeem Anjum, and the director general for the military's public relations, Lt. Gen. Babar Iftikhar, held an unprecedented joint press conference on Oct. 27. Speaking to reporters, the men addressed Khan's alleged unconstitutional behavior, rebutted his pet conspiracy theories about the United States, and called out as slanderous various statements circulating about the Armed Forces. The two generals accused the former prime minister of offering to extend the term of office of army chief Qamar Javed Bajwa in exchange for military support ahead of an April 2022 parliamentary confidence vote. By injecting itself so directly into the political fray, the military seems to have forfeited any role it might have played as a neutral arbiter in negotiating a compromise between the sparring parties.
In pushing ahead with his long march, Khan is exuding confidence. He has brushed off criticism that with a recovery in progress from the devastating recent floods, massive protest politics is ill-timed and liable to disrupt an economy struggling to stabilize. Khan is also dismissive of recent attempts by the country's Electoral Commission to bar him for corrupt behavior from contesting for public office. There seems little doubt that his populist movement has gathered new strength in recent months. The march will provide a test of whether Khan can keep his large body of activists committed long enough to convince the military establishment and others that the only realistic option for the country is his return to power.
Follow on Twitter: @mgweinbaum
Latest UN reports highlight urgency of emissions reductions just ahead of COP27
Mohammed Mahmoud
Senior Fellow and Director of the Climate and Water Program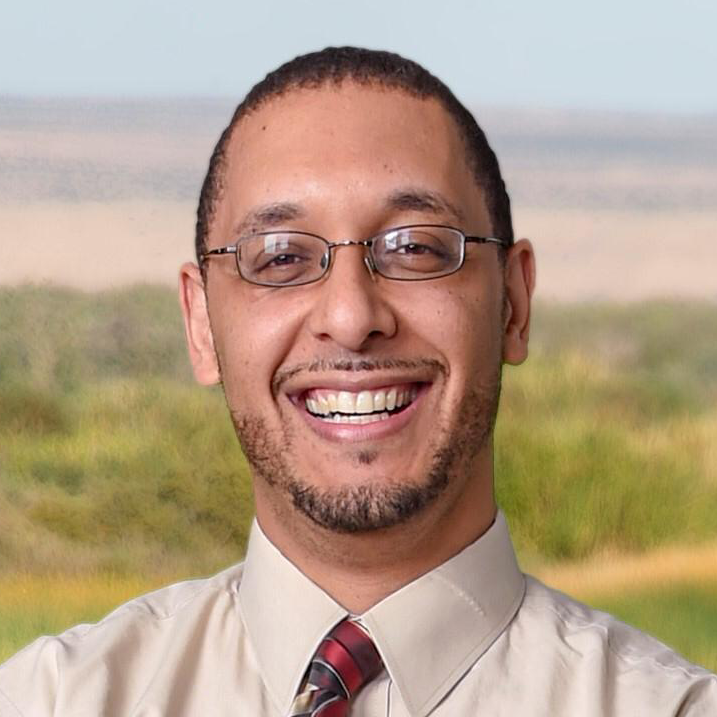 The latest Nationally Determined Contributions assessment report demonstrates that the parties to the Paris Agreement are boosting their plans to reduce carbon emissions.

However, current climate mitigation efforts are still insufficient to curb future global temperature increases to below 2°C — with a projected average temperature rise of 2.8°C by the end of century.
Last week, two United Nations organizations released a pair of reports that, together, highlight the status of global greenhouse gas (GHG) emissions and the impact that global efforts have had on reducing those emissions. On Oct. 26, the U.N. Framework Convention on Climate Change (UNFCCC) published its 2022 synthesis report on Nationally Determined Contributions (NDCs) of the parties to the 2015 Paris Climate Accords. This was then followed by the U.N. Environment Programme's Emissions Gap report of 2022, published on Oct. 27.
According to the synthesis report on NDCs, all 193 parties to the Paris Agreement have addressed carbon dioxide (but not all of their NDCs covered methane and other GHGs), 90% provided quantified and numerical mitigation targets, and 74% of the parties that submitted updated NDCs demonstrated strengthened plans to reduce GHG emissions.
When compared to the world's 2010 emissions level, even the full implementation of the latest NDCs is estimated to increase emissions by 10.6% by 2030. This is a slight improvement from the 2021 synthesis report, wherein the implementation of those NDCs was estimated to increase emissions by 13.7% by 2030. While, indeed, a positive shift (if the NDCs are actually fully implemented), the current NDCs are still grossly insufficient and inadequate to match the scale and pace of global warming in order to limit future average global temperature increases to a manageable level (below 2° Celsius).
To put these numbers in perspective, according to a 2018 Intergovernmental Panel on Climate Change (IPCC) special report on the impacts of global warming, limiting global temperature increases to 2°C and 1.5°C, respectively, requires carbon emission to be reduced by 25% and 45%, respectively (from the 2010 emissions level).
The 2022 Emissions Gap report also highlights this poor progress in seeking more aggressive NDCs to effectively curb rising global temperatures. Current mitigation policies in place (as specified by the NDCs), without further strengthening, indicate an increase of 2.8°C by the end of the century.
This means that current mitigation efforts in the next eight years (by 2030) have to bolster emission reductions by an additional 25-35% to limit global warming to 1.5-2°C — which would be unprecedented. To achieve such a massive decline in emissions would require large-scale, rapid, global, and systemic changes to our electricity sources, industry, transportation, buildings, construction practices, and food and financial systems.
While it may seem impossible to make this type of transformative adjustment in such a short timeframe, any additional emission reductions that are achieved beyond the latest NDCs will be beneficial. With the added sense of urgency illustrated by these two U.N. reports, the spotlight on the 2022 Climate Change Conference (27th Conference of the Parties, COP27), set to kick off next week, in Sharm El-Sheik, Egypt, shines even brighter, urging all participating countries to deliver more aggressive progress in global climate mitigation.
Photo by MENAHEM KAHANA/AFP via Getty Images
---
The Middle East Institute (MEI) is an independent, non-partisan, non-for-profit, educational organization. It does not engage in advocacy and its scholars' opinions are their own. MEI welcomes financial donations, but retains sole editorial control over its work and its publications reflect only the authors' views. For a listing of MEI donors, please click here.