Contents:
The Middle East may take up more time and attention in Biden's second year than it did in the first
Brian Katulis
Vice President for Policy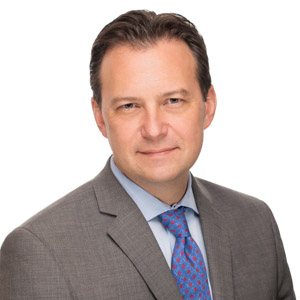 The Biden administration's approach to the Middle East in its first year was focused mostly on limiting the amount of time and attention the region took up on its broader agenda. Brett McGurk, the top Middle East policy official at the National Security Council, described the new U.S. administration's approach as going "back to basics": strengthening partnerships in the region, helping those partners defend themselves, but avoiding overpromising in the way that the United States had in the past, particularly during the George W. Bush administration. "Ruthless pragmatism" is another way Steven Cook of the Council on Foreign Relations described how Joe Biden has engaged the Middle East thus far.
One inherent challenge with this approach is that it risks putting the United States in a reactive, crisis management mode when so many threats continue to percolate in the Middle East, threats that could easily spill over into the broader geopolitical competition with Russia and China at a moment's notice. The standoff with Russia over Ukraine and tensions with China over Taiwan both loom large in U.S. national security as Biden starts his second year in office. Nevertheless, the Middle East is likely to draw more attention as this next year unfolds for three main reasons:
1. What happens in the region doesn't stay in the region. The Middle East is currently experiencing a complicated mix of escalated tensions among key countries at a time when other countries are seeking to tamp down regional conflicts and threats. On any given day in the Middle East, there are security incidents that could easily flare up into wider conflagration that impacts and pulls in global powers like the United States, particularly if a security incident harms U.S. troops positioned in the region. The recent flare-ups of violence involving ISIS in Iraq and Syria and the repeated Houthi attacks on Abu Dhabi over the past week are just the latest examples of this.
Even the best-case scenario on nuclear talks with Iran in Vienna, some form of agreement that adequately addresses concerns about Iran's nuclear program, isn't likely to produce a pathway to a broader de-escalation of tensions driven by regional security incidents involving Iran and its network of partners and proxies and the counter-responses of other countries in the region.
2. These regional security challenges have links to the broader geopolitical landscape shaped by competition between the United States, Russia, Europe, and China. Old think geopolitical analysis stuck in a mindset from a decade ago still believes that pivots toward other regions of the world or rebalancing to face the challenges presented by one particular country are possible. That's as much of a misread of the geopolitical map today as those who espouse simply retreating and coming home to allow other countries to reshape the map. There's really no strong appetite for retreat from the world in America right now, despite a lot of noise to the contrary. In the Middle East, both Russia and China have steadily deepened their ties and engagement with key countries. The region has become an important arena for geopolitical competition on several fronts, including conventional military operations, as seen in the latest round of naval exercises between Iran, Russia, and China. The United States needs to monitor these interlinkages carefully and prevent any escalations within the Middle East from spiraling into a wider crisis. That requires an approach that uses diplomacy backed by strong security measures in cooperation with partner countries in the region to reduce regional threats.
3. The opportunities presented by a region in transformation. There's a third reason why the United States is likely to stay engaged and quite possibly do more in the Middle East in Biden's second year in office than it did in its first. Silver linings exist in an otherwise bleak regional landscape to promote greater interlinkages on the shared economic, energy, water security, and climate change concerns across the region. The recent normalization accords in the region represent an important step forward, but those deals won't expand to other countries without meaningful progress that includes the Palestinians. A careful look at the region sees important opportunities to address some of the many human security challenges in a collaborative way — a prime example of this is the continued dual challenges presented by the pandemic and its economic impact.
But for the Biden administration to seize the initiative on this front would require doubling down on the effort to put diplomacy first in the Middle East and deepen America's extensive network of partnerships across the region. To avoid being overtaken by other actors' agendas in the Middle East, the United States needs to consider a more proactive and ambitious diplomatic approach that seeks to adopt a more sustainable, long-term policy.
Follow on Twitter: @Katulis
Raisi's visit to Moscow highlights Iranian internal divide on Russia
Alex Vatanka
Director of Iran Program and Senior Fellow, Frontier Europe Initiative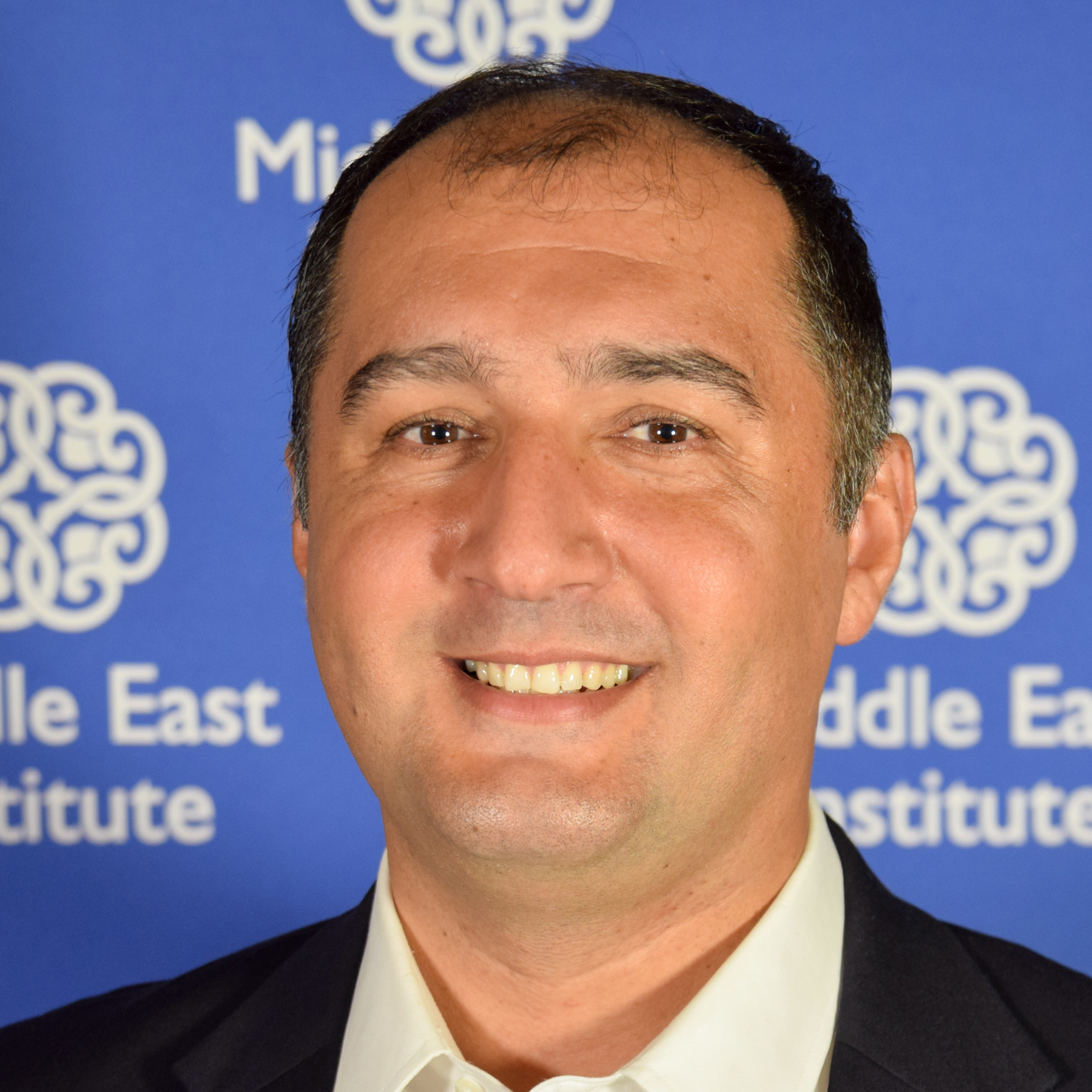 Iranian President Ebrahim Raisi's visit to Moscow last week was always bound to become a big fuss. To his supporters, Raisi's presence in the Kremlin heralded Iran joining Russia and China as the three key anti-American powers on the global stage. Raisi's critics in Tehran dismissed such grandiose claims and instead pointed to every possible hint of Raisi being subservient to his host, Vladimir Putin: Putin had not gone to the airport to greet Raisi; the table separating the two men during their meeting was unusually long and suggested irreverence; and no agreement was announced after Raisi's two-day visit. There are even calls for Iranian Foreign Minister Hossein Amir-Abdollahian to resign for having put his boss in such an allegedly difficult situation with no chance for a win. 
There is hyperbole on both sides of the aisle but this squabble is only the tip of the iceberg as Tehran increasingly wrestles with the cost-benefit analysis around closer ties with Moscow. One factor is certain though: In his Iran efforts, Mr. Putin should expect some headwind. Skepticism about Russia's intentions is prevalent in Iran among both the public and government officials. Such opinions dominate the moderate press in Tehran and the independent press in the large Iranian diaspora. The anger against Russia is rooted in two basic realities. First, that Moscow is essentially acting as a lifeline for a deeply unpopular Iranian Islamist political system. Second, that Moscow is exploiting Tehran's self-inflicted international isolation, and that Iran could advance its interests vis-à-vis Russia from a stronger position if it had a balanced foreign policy. But under the current circumstances, Tehran can't afford to stand up to Moscow and the Russians effectively call the shots. 
As a recent example of how polarizing Russia is in the Iranian policy debate, when former Foreign Minister Javad Zarif got into a squabble on Twitter with Mikhail Ulyanov, the Russian ambassador to the International Atomic Energy Agency (IAEA) in Vienna, the hardline camp in Tehran rooted for Moscow's man. Hardline voices in the Iranian parliament asked for any officials at the Foreign Ministry with links to Zarif to be immediately purged. Ulyanov had criticized Zarif for his earlier comment that "Moscow plays an unhelpful role in the diplomatic talks in Vienna." This level of acrimony clearly suggests that we should expect the Russian question to be a major point of contention in Iranian foreign policy for the foreseeable future.
Follow on Twitter: @AlexVatanka
Lebanon-Jordan electricity deal is set to be signed, but plenty of hurdles remain
Jessica Obeid
Non-resident Scholar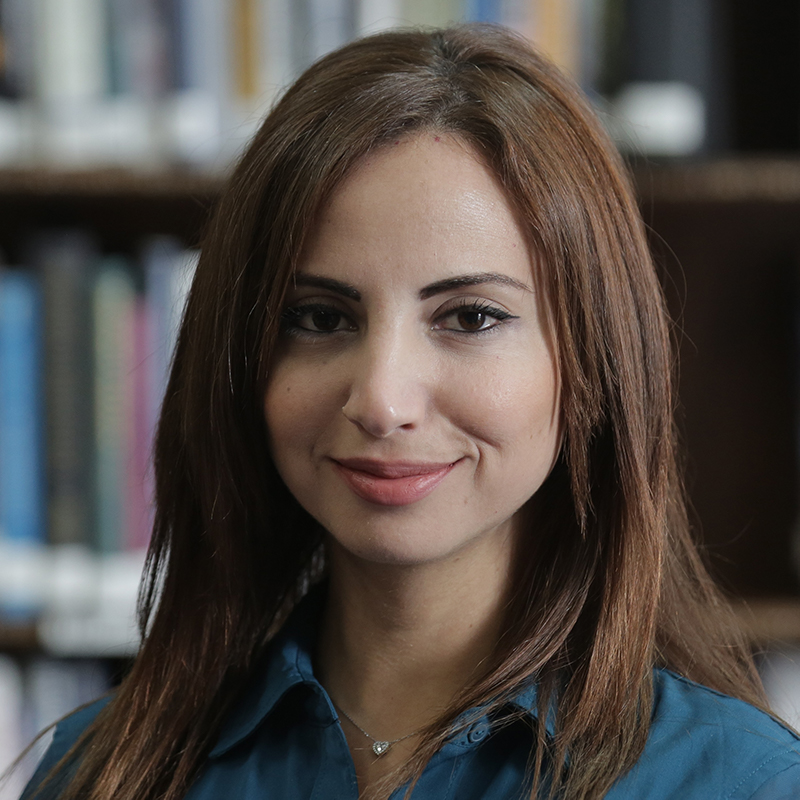 Lebanon is expected to ink a deal with Jordan on Jan. 26 to provide two hours of power supply a day through electricity imports via Syria. The deal is part of a plan to increase supply from the national electricity utility to 10 hours a day, up from a current two hours, through a combination of Iraqi fuel, Egyptian natural gas, and Jordanian electricity. For the electricity imports from Jordan to reach Lebanon, the damaged transmission grid in Syria will need to be rehabilitated and enhanced, a process that will take several weeks. On the Lebanese side, the substation needs reinforcement in order to import a higher power capacity.
Meanwhile, growing power outages are threatening to develop into a humanitarian crisis and the country has been predominantly powered by expensive and polluting private diesel generators. The reliance on diesel generators is reducing residents' purchasing power and businesses' competitiveness, in addition to creating various health and environmental hazards. Moreover, a growing number of residents can no longer afford the hefty generator bills as Lebanon's economic and financial crises continue to be unaddressed, 22 months since the country's default.
While the 10-hour electricity proposal is needed to avert a potential deadly crisis, the plan is simply the latest in a three-decade-long series of quick fixes and unsustainable policies within the power sector and exposes Lebanese officials' complacency and reliance on foreign countries. Despite the worsening crisis, the Lebanese government did not initiate any of these deals. Instead, the electricity import and natural gas agreements have been primarily brokered by Jordanian, Egyptian, and American officials for commercial and political reasons.
However, until all of the political and financial barriers are resolved, both deals are not yet done. As they would involve Syria, the deals are categorized as humanitarian assistance and therefore would not be subject to the provisions of the U.S. Caesar Act. Yet, groups opposing Bashar al-Assad are vocal about their opposition, as they would give Assad further legitimacy.
The World Bank is providing a loan of $300 million out of the $400 million needed to finance both deals, conditional on the implementation of a series of measures to ensure Lebanon's ability to repay, including a tariff hike. That is easier said than done for a bankrupt state that has completely lost its citizens' trust.
Follow on Twitter: @Jessica_Obeid
Pakistan reveals an ambitious, challenging national security plan
Marvin G. Weinbaum
Director, Afghanistan and Pakistan Studies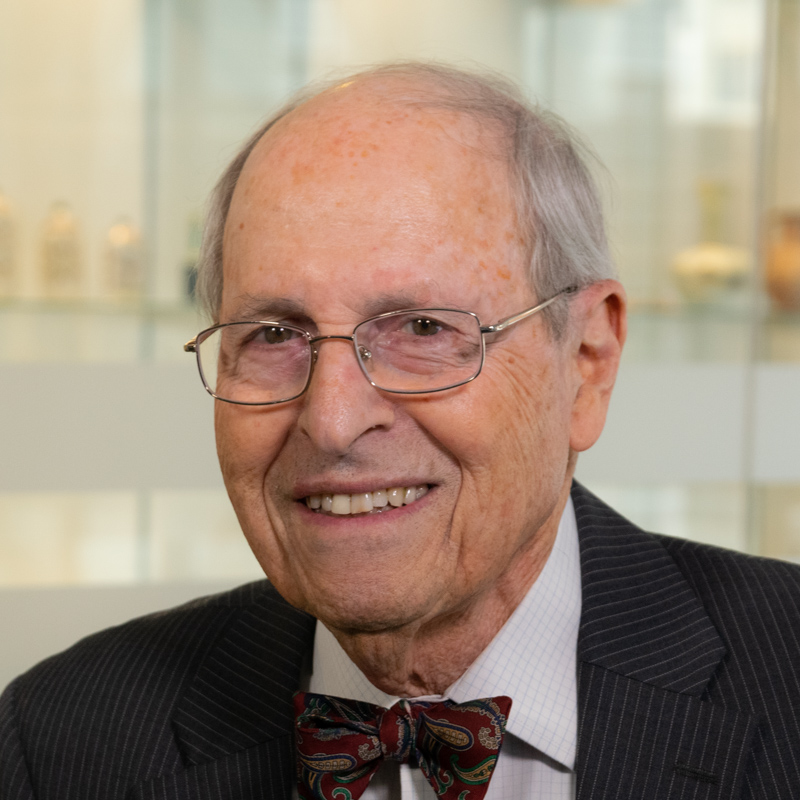 On Jan. 14, the Pakistan government unveiled a shorter public version of a first-of-its-kind, classified 110-page National Security Policy (NSP). The five-year plan identifies a multi-pronged strategy for addressing a broad range of security issues the country confronts. It is most remarkable for going well beyond an anticipated concentration on military strategy and geo-political security. While additionally covering internal security and foreign policy, the document is most striking for encompassing concerns about the country's economic and social security. It speaks to how Pakistan must strive to become a regional economic hub for investment and trade, and the importance of regional stability. In what the government describes as a "citizen-centric approach," the plan also stresses the need to take actions to protect Pakistan's most vulnerable citizens and overcome gross inequalities in the distribution of wealth.
The abridged document was framed by the politically embattled Imran Khan government to sell to a domestic audience and improve Pakistan's soiled international image. As the apparent product of a military-civilian consensus reached late last year, the NSP carries the sponsorship of the joint membership National Security Council and was endorsed two months ago by Khan's federal cabinet. Unsurprisingly, the plan has not been spared criticism from a political opposition angered not about the document's policy recommendations but about the procedure used to draft it and win approval. The opposition parties claim not to have been given any opportunity by the government to deliberate in parliament on national security concerns that were also raised by previous administrations. In response to critics, Prime Minister Khan's national security advisor, Moeed Yusuf, has pushed back strongly, stating that so long as its basic aims are not altered, the document, which is to be reviewed annually, is open to revision. But if there remains some skepticism it is because the prime minister has a track record of bypassing a parliament whose voices he regularly tries to ignore. A failure to promote greater transparency will forego an opportunity to conduct the kind of national dialogue and consensus building that could be essential to realizing the government's ambitious security agenda.
As Dr. Yusuf has candidly pointed out, "the real hard work begins now as we implement the policy." The monitoring and evaluating processes that could measure progress are, however, as yet to be publicly revealed. Nor is it clear whether the government can muster the willpower required to overcome powerful vested interests and also create the economic capacity and independence on which so much of its well codified defense and broader based goals rest. To date at least, Pakistan has shown little ability to master any of these challenges.
Malavika Radhakrishnan, research assistant to Marvin G. Weinbaum, assisted with this article.
Follow on Twitter: @mgweinbaum
Pakistan and Taliban tensions over the Durand Line
Syed Mohammad Ali
Non-Resident Scholar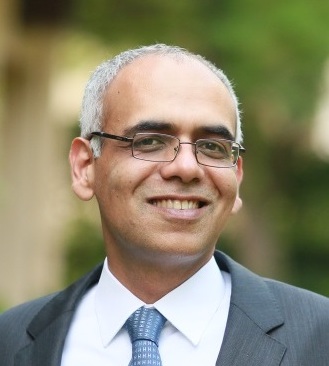 Over recent weeks, tensions have erupted between the Taliban and Pakistan over the fencing of the Durand Line, which is a longstanding colonial-era border dispute in the region. These tensions between the internationally sanctioned Taliban and Pakistan come amid growing points of friction, including the Taliban's inability or unwillingness to take sterner action against the Tehreek-e-Taliban Pakistan (TTP). Instead, the Taliban and the Haqqani network have impressed upon Pakistan the need to negotiate with the TTP. However, such negotiations have not produced encouraging results and are also deeply unpopular given that the TTP has been responsible for much bloodshed on Pakistani soil. Yet, the Taliban remain reluctant to disband TTP sanctuaries in Afghanistan, fearing that this will push the group closer to the Islamic State-Khorasan Province (ISKP). The Taliban want to avert attrition of former allies like the TTP to the ISKP, which is now a rival group trying to discredit the Taliban and position itself as a more authentic anti-imperialist resistance movement.
The TTP and the Taliban also have a common interest in furthering the pan-Pashtun narrative that does not want to recognize the Durand Line as a hard border. While Pakistan has maintained close ties to the Taliban in the past, it is now in Pakistan's national interest to avert more tension on its borders with Afghanistan, and it also urgently needs to counter the TTP to prevent another spike in domestic terror. For both these reasons, Pakistan needs a rethink of its Afghan strategy.
Given that the Taliban in Afghanistan lack the will and desire to prevent the TTP from engaging in cross-border destabilization in Pakistan, Islamabad now has little choice but to work with the international community to address these problems. The prevailing distrust between Pakistan and the U.S. makes such collaboration challenging, necessitating a staggered approach. Pakistan must first demonstrate its resolve to address the growing ISKP threat in Afghanistan, as this is a group that not only the U.S. but also China, India, and other regional states consider undesirable. Despite the aforementioned points of friction, Pakistan is still well poised to solicit Taliban cooperation to avert the ISKP from becoming stronger. If Pakistan and the U.S. can create a workable mechanism to contend with ISKP, with indirect Taliban support, this would in turn open up the possibility of creating a Reconstruction Opportunity Zone (ROZ) straddling the Afghanistan-Pakistan border (an idea discussed in the past but never implemented) with preferential access to U.S. markets. A condition-based ROZ would ensure American leverage in both Pakistan and Afghanistan despite the pullout of U.S. troops from the region. Such a mechanism would also allow Pakistan to alleviate growing tensions across the Durand Line, while simultaneously addressing the long-term imperative of enabling economic sustainability within Afghanistan. 
Photo by Anna Moneymaker/Getty Images
---
The Middle East Institute (MEI) is an independent, non-partisan, non-for-profit, educational organization. It does not engage in advocacy and its scholars' opinions are their own. MEI welcomes financial donations, but retains sole editorial control over its work and its publications reflect only the authors' views. For a listing of MEI donors, please click here.