In this week's Monday Briefing, MEI experts Mirette F. Mabrouk, Robert S. Ford, Nazila Fathi, and Marvin G. Weinbaum provide analysis on recent and upcoming events including rising tensions in Libya, economic turmoil and anti-regime protests in Iran, and the Jordanian high court's decision to dissolve the Muslim Brotherhood. 
Red lines and rising tensions in Libya
Mirette F. Mabrouk
Senior Fellow, Director of Egypt program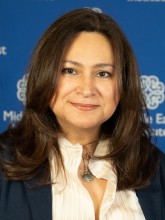 On July 18, Libya's internationally recognized Government of National Accord (GNA) moved its fighters and 200 vehicles eastwards from Misrata along the Mediterranean coast toward the town of Tawergha, about a third of the way to Sirte. Egyptian President Abdel-Fattah el-Sisi had declared a few weeks earlier that Sirte and the central district of Jufra were a "red line," a Libyan Rubicon the crossing of which would give Egypt "international legitimacy to intervene." While Sirte doesn't initially appear close enough to Egypt to be a direct threat, it is vital to controlling Libya's "oil crescent," revenue from which has been the major source of conflict. For its part, Jufra is the site of a military airbase that the Libyan National Army (LNA) has used for operations against the GNA.
Sisi's warning, of course, was not directed at the GNA but at Turkey, whose entry into the Libyan civil war, supplying arms and thousands of Turkish-Syrian mercenaries in support of the GNA, has tipped the scales in its favor against Gen. Khalifa Hifter. He leads the LNA and is backed, to varying degrees, by Russia, the UAE, Egypt, France, and Jordan.
Last month, Sisi invited Hifter and the head of the eastern Parliament, the country's elected body, Aguila Saleh, whose star has been steadily rising, for talks in Cairo. Egypt's stated position has always been for a diplomatic resolution to Libya's war and the meeting yielded the Cairo Declaration, a diplomatic initiative that would start a cease-fire and political negotiations and ensure the LNA's autonomy by nullifying the 2015 UN-brokered agreement that led to the creation of the GNA. Perhaps not surprisingly, the initiative was batted away by Fayez al-Sarraj, the head of the GNA, which had just launched an attack on Sirte and Jufra that the LNA managed to repel.
The situation in Libya is vital to Egypt for many reasons, chief among them security; the 1,200-km-long border is extremely porous and Egypt dreads the entry of armed extremist militias; some extremists captured in the Sinai have been linked back to groups in Libya or have trained there. However, Egypt also wants influence and has economic interests — prior to the war almost three million Egyptians had been employed in Libya and the country potentially offers lucrative reconstruction contracts once the war is over. The entry of Turkey, which has deployed almost 4,000 mercenaries in the first three months of the year, according to the U.S. Department of Defense, has raised the alarm. Sisi drew a red line and Libya's eastern Parliament recently passed a motion authorizing Egypt to intervene militarily, if needed, to safeguard the "national security" of both countries in light of what it termed a Turkish "occupation." On July 20, as expected, Egypt's Parliament issued a mandate to Sisi to send troops to Libya. That came a few days after his meeting with Libyan tribal leaders in Cairo, who'd asked for Egypt "to intervene to protect the national security of Libya and Egypt." Sisi had earlier said that any Egyptian intervention "would be led by Libyans, carrying the Libyan flag."
Despite rising tensions, exacerbated by chest-thumping nationalism on the ground in Libya and in both Egypt and Turkey, there are many reasons to hope that military escalation will be avoided.
Turkey isn't particularly heavily invested in terms of actual deployed troops and therefore it has less to lose. Egypt, while keen on protecting its border and interests, has no desire to bog itself down in a military quagmire. Egypt remains mindful of the memory of its involvement in Yemen, which ballooned from security for the republican leadership to a full-blown, if stalemated, stability operation that very possibly had a detrimental effect on the 1967 war. It's very likely that it will confine itself to the eastern part of Cyrenaica. Additionally, for various reasons, actual deployment would mean serious operational and logistical challenges for the army and air force. Military analysts note that the distance to Site and Jufra from the Egyptian border and the possibility of attack by Turkish drones requires the stockpiling of supplies, allowing only for short offensives. It's more likely that Egypt would far prefer that much of the fighting be done by other actors, potentially Russian-backed mercenaries, possibly with UAE logistical support.
The threat of a rise in violence appears to have shaken various international actors out of their torpor. While not directly naming any parties, France, Italy, and Germany announced jointly on Saturday that they are "ready to consider" sanctions on foreign powers violating an arms embargo in Libya.
No one wants to see an escalation in Libya, and the threat of spiraling violence, with the capacity to turn into another fully fledged proxy war, might be just the spur to political settlement that was needed.
@mmabrouk
More political tumult in Tunisia
Robert S. Ford
Senior Fellow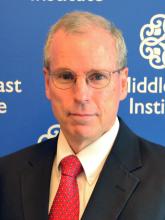 Tunisian President Kais Saied must name a new prime minister by Saturday, July 25 after the resignation of Prime Minister Elyas Fakhfakh on July 15. The prime minister designate, who would be Tunisia's 10th head of government since 2011, will have 30 days to secure a majority vote of confidence for a new cabinet from Parliament. In the meantime, Fakhfakh and his cabinet remain on as caretakers. Fakhfakh's caretaker position came under new scrutiny on Monday, however, when an investigative committee implicated him in a case of corruption and recommended his assets be frozen and a travel ban imposed. Some politicians are urging him to vacate the prime minister's office and transfer his authorities to another minister.
President Saied never belonged to a political party and tries to stay aloof from the political machinations inside Parliament. He will not easily find someone who can win a majority vote from Tunisia's fractious Chamber of Deputies. The Islamist party Ennahda, the largest party in Parliament, was unhappy with its relatively small role in Fakhfakh's cabinet and was finalizing a no-confidence vote against him when he resigned. Ennahda's success against Fakhfakh's government may backfire, however. Fakhfakh removed two Ennahda ministers from the cabinet the same day he resigned, and there is no guarantee that Ennahda will secure positions in the next cabinet. Moreover, Ennahda leader Rachid Ghannouchi, the speaker of Parliament, faces a censure motion from opponents who accuse him of poor management of Parliament's affairs.
Amid the political wrangling, more protests erupted in southern Tunisia in response to the negative economic conditions. The real wages of many working-class Tunisians have dropped as the government implements an IMF program to secure financial aid to cope with economic shocks, especially to the tourism sector, as a result of the coronavirus pandemic.
@fordrs58
Economic woes and planned executions spark new protests in Iran
Nazila Fathi
Non-Resident Scholar
الأزمات الاقتصادية وعمليات الإعدام المتكررة تسببت في اندلاع احتجاجات جديدة في إيران
بقلم: نزيلة فتحي
اندلعت احتجاجات مناهضة للنظام الإيراني في عدة مدن إيرانية أواخر الأسبوع الماضي وسط تزايد البؤس الاقتصادي، وبعد أن أيدت محكمة محلية أحكام الإعدام في حق ثلاثة شبان، مما أثار غضب الشارع. 
وأظهرت مقاطع فيديو منشورة على منصة تويتر، وجودًا كثيفًا لقوات الأمن في عدة محافظات، بما في ذلك طهران، خراسان، وخوزستان التي شهدت اشتباكات دموية خلال احتجاجات نوفمبر الماضي. 
وأطلقت قوات الأمن الغاز المسيل للدموع يوم الخميس لتفريق المتظاهرين في مدينة بهبهان الجنوبية الغربية في محافظة خوزستان، كما حذرت الشرطة في بيان نشرته يوم الجمعة الشباب من" الامتناع عن المشاركة في أي تجمعات". 
ويعكس رد الفعل هذا قلق النظام من احتمال أن تتصاعد الاحتجاجات وتتطور إلى مظاهرات مماثلة لتلك التي شهدتها البلاد العام الماضي، والتي أطلق شرارتها الارتفاع الكبير في أسعار الوقود.
وتقول طهران إن عدد القتلى في احتجاجات نوفمبر بلغ 225 شخصا، لكن منظمة العفو الدولية ذكرت أن 304 أشخاص على الأقل قتلوا، فيما أصيب آلاف آخرون.
وبلغ الضغط الاقتصادي ذروته مرة أخرى هذا الشهر مع تفشي انتشار فيروس كورونا، واختناق الاقتصاد بفعل العقوبات الأمريكية، إذ فقدت العملة الوطنية "الريال" نحو 48 في المائة من قيمتها مقابل الدولار الأمريكي خلال الشهر الماضي فقط.
وتراجع القضاء الإيراني عن تنفيذ ثلاثة أحكام بالإعدام، في ما بدا أنه انتصار رمزي يوم الأحد. وذكرت وسائل إعلام إيرانية أن عمليات الإعدام توقفت وأن المحكمة العليا وافقت على مراجعة الحكم الصادر في حق كل من: أمير حسين مرادي، سعيد تمجيدي، ومحمد رجبى وجميعهم في العشرينات من العمر، حكم عليهم بالإعدام لمشاركتهم في احتجاجات تشرين الثاني/نوفمبر.
وقد بدت هذه الأحكام  حينها وكأنها جزء من محاولة لترهيب الناس من الانضمام إلى المظاهرات. وانطلقت حملة على وسائل التواصل الاجتماعي باستخدام هاشتاغ باللغة الفارسية #لا-للإعدام، تم استخدامه في حوالي 10 ملايين تغريدة، وهذا ما ساعد على نشر قضية الشباب على نطاق واسع.
وقد أعدمت إيران عدة أشخاص هذا الشهر بتهم تتراوح بين شرب الخمر، والتجسس لصالح الولايات المتحدة، وكونهم أعضاء في حزب سياسي كردي محظور.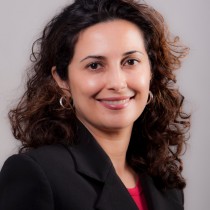 Anti-regime protests broke out in several cities in Iran late last week amid increasing economic misery and after a court upheld death sentences for three young men, triggering anger across the country. Videos posted on Twitter showed a heavy presence of security forces in several provinces, including Tehran, Khorasan, and Khuzestan, where some of the bloodiest clashes occurred in last November's protests. Security forces fired tear gas on Thursday to disperse demonstrators gathered in the southwestern city of Behbahan in Khuzestan Province. In a statement on Friday, police warned people to "vigilantly refrain from any gathering."
The reaction reflects the regime's worry over the possibility that protests could avalanche into demonstrations similar to those last year, which were sparked by a spike in gasoline prices. Tehran claims the death toll from the November protests stood at 225 people, but rights group Amnesty International said at least 304 people were killed and thousands more were wounded. Economic pressure peaked again this month as the pandemic raged and U.S. sanctions choked the economy. The national currency, the rial, lost 48 percent of its value against the U.S. dollar in the past month alone.
In what appeared to be a victory on Sunday, the judiciary backed down from carrying out the three death sentences. Iranian media reported the executions had been halted and the supreme court agreed to review the ruling. Amirhossein Moradi, Saeed Tamjidi, and Mohammad Rajabi, all in their 20s, were condemned to death for having participated in the November protests — sentences that appeared to be part of an effort to intimidate people from joining demonstrations. A social media campaign with the Persian language hashtag "#do_not_execute," which garnered some 10 million tweets, also helped their case.
So far this month, Iran has executed several people for drinking alcohol, allegedly spying for the U.S., and being members of a banned Kurdish political party.
@nazilafathi
Jordanian high court decision dissolving Muslim Brotherhood reflects longstanding dispute
Gerald Feierstein
Senior Vice President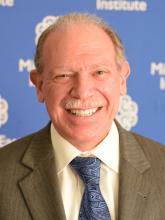 Jordan's high court ordered the Jordanian Muslim Brotherhood (MBG) "dissolved" last week, citing the group's failure to "rectify its legal status." The ruling comes in response to an MBG-initiated lawsuit seeking to reclaim property that had been seized by the Jordanian government in 2016. The court decision vacates the suit, at least temporarily. The MBG's leader, Sheikh Hamza Mansur, responded to the ruling immediately, declaring that the group would appeal the court's decision. In the meantime, the MBG indicated that it would continue to operate in an alternative, rented location.
The latest blow against the MBG is yet another chapter in its legal problems since a splinter faction formally broke off from the organization in 2015 after several years of increasingly vehement disagreements. Calling itself the Muslim Brotherhood Society (MBS), the splinter group adopted a reformist platform, including separating from the Egyptian Muslim Brotherhood, reducing its focus on Israeli-Palestinian issues, ending support for Hamas, and adopting a domestic, Islamist agenda. After the leader of MBS, Abdul Majid Thuneibat, announced the new entity, the Jordanian government quickly deemed it the only recognized Muslim Brotherhood affiliate in Jordan, effectively revoking its recognition of the MBG, and transferred seven MBG properties to the new group. That action prompted the lawsuit that generated last week's high court decision.
Under pressure from the Jordanian government, the MBG has taken steps to moderate its platform. It announced that it was ending its ties to the Egyptian Muslim Brotherhood and it abandoned its earlier slogan, "Islam is the solution," in favor of the more neutral "renaissance for the homeland, dignity for the citizens." Throughout its travails, the MBG appears to have retained its popular support, however. In the September 2016 parliamentary elections, the MBG's political wing, the Islamic Action Front (IAF), won 10 of the 130 seats up for election. By contrast, the splinter MBS candidates, running in coalition with the National Congress Party, failed to secure any seats. The IAF won additional seats in the August 2017 local and municipal elections. Political observer Oraib Rantawi concluded after the 2017 polls that the vote "indicates that they [the MBG] remain popular and that the policies that were adopted against them did not succeed."
@j_feierstein
---
The Middle East Institute (MEI) is an independent, non-partisan, non-for-profit, educational organization. It does not engage in advocacy and its scholars' opinions are their own. MEI welcomes financial donations, but retains sole editorial control over its work and its publications reflect only the authors' views. For a listing of MEI donors, please click here.