Contents:
The US and a Taliban-ruled Afghanistan one year on
Marvin G. Weinbaum
Director, Afghanistan and Pakistan Studies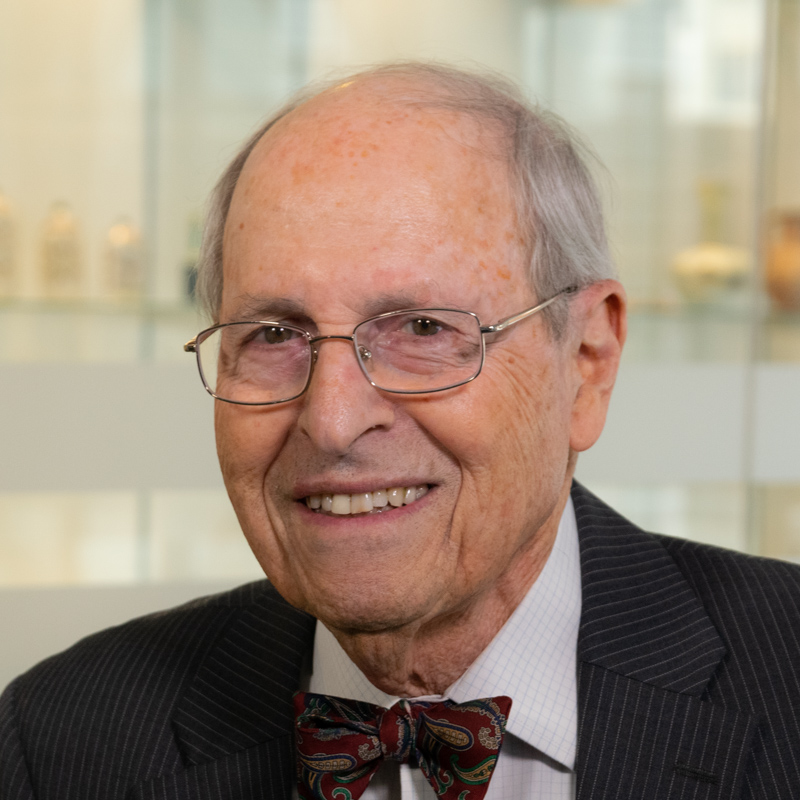 The departure of the remaining American military personnel and diplomatic staff from Kabul, which closed the curtain on a two-decade-long U.S. engagement in Afghanistan, came as a great relief to most Americans. The U.S. had finally been freed of the heavy military and financial burdens assumed in its failed efforts to secure and nurture a flawed democratic government. American policymakers were now thought free to refocus their attention and resources on global theaters with greater strategic value. Many regretted the manner of the U.S. departure and having left loyal Afghans to the mercy of the Taliban but felt that it was time for Afghans to begin sorting out their own issues.
Now, a year after the Taliban seized power, the U.S. finds itself unable to shake off its long encounter with Afghanistan. The U.S. withdrawal helped trigger a major food crisis for a country chronically in need of international humanitarian assistance. While some of the worst fears of mass starvation and refugee flight have thus far not materialized, they have been averted only through an international community intervention in which the U.S. has assumed a leading role. Working though international agencies and non-government organizations to provide food and many basic services, the U.S. led all countries in its humanitarian assistance, committing $774 million in aid between August 2021 and July 2022.
It is generally agreed that the fastest and most effective way of addressing Afghanistan's humanitarian crisis is by putting money in the hands of the people. Withdrawing foreign financial assistance and freezing financial reserves in the wake of the Taliban seizure of power crippled an economy that had grown accustomed to having three-quarters of the government budget covered by foreign donors. The U.S. is especially well positioned to help relieve Afghanistan of the resulting severe liquidity crisis. With $7 billion of Afghan assets currently frozen in U.S. banks, their release could contribute mightily to the recapitalization of Afghanistan's banking system and the revival of its economy.
For an American administration committed to placing human rights at the center of U.S. foreign policy, it has been difficult to ignore human rights abuses by the Taliban regime that so closely resemble the regressive and brutal practices of its previous period in power, from 1996 to 2001. The U.S. has been a strong proponent of international sanctioning of the Kabul government that has denied political recognition and direct financial and development assistance. Seemingly impervious to international criticism, the regime has ignored calls for it to relax social restrictions, most notably those placed on women's education, dress, employment, and travel, and has rejected demands that it form a politically and ethnically inclusive national government. Even while international sanctions have failed to alter Taliban behavior and many nations are sidestepping their enforcement, the U.S. can be expected to keep human rights alive as an issue.
The continued presence of global terrorist organizations is an obviously impelling reason for Afghanistan to remain a focal point for the U.S. going forward. Washington was criticized for leaving the country without having gained Taliban approval for a residual counterterrorism strike force and having to rely on so-called "over-the-horizon" operations. With its recently demonstrated ability to trace and kill al-Qaeda chief Ayman al-Zawahiri, the U.S. now feels vindicated in its decision. But arguably this success is less a demonstration of the retained capacity of the U.S. to deal with terrorist threats than an indication of its limitations. That it was only the first such operation since last September's poorly targeted drone attack killed an innocent family, and that the Zawahiri strike took months of careful planning suggests that long-distance operations are not likely to be a regular undertaking. In the absence of cooperation from the Taliban government, the U.S. is forced to invest in rebuilding its intelligence assets in Afghanistan and strengthen its counterterrorism partnerships in the region.
As the U.S. enters a second year with a Taliban-ruled Afghanistan, it has become apparent that the kind of threats and incentives that are the usual tools of international diplomacy have not succeeded with the Taliban. They have largely defied international norms and seem determined to impose their ruthless and incompetent governance on the country. With Afghanistan in many respects a ward of the international community and a security concern for the region and beyond, it may be some time before the U.S. can truly leave the country.
Follow on Twitter: @mgweinbaum
Pakistan's relations with the new Taliban regime strained by cross-border insecurity
Syed Mohammad Ali
Non-Resident Scholar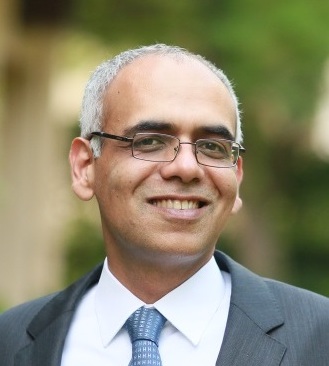 Despite being a frontline state in the war against terror, Pakistan experienced recurrent tensions with the United States during the latter's two-decade-long military intervention in Afghanistan. Pakistan, did, however, facilitate U.S. negotiations with the Taliban, allowing for a hasty American withdrawal from the country last year. After the Taliban quickly managed to take over the reins of power, Islamabad began trying to convince the international community to recognize their regime. Pakistan's attempts to help the Taliban gain legitimacy may have partially been impelled by the ambition to keep the Taliban beholden to its beneficence. Yet Pakistan also has genuine concerns about spillover from the instability in Afghanistan, including the threat of another tide of refugees pouring over its borders.
The international community remains reluctant to deal with the Taliban leadership, in which the terrorist Haqqani Network occupies a position of prominence. Despite the growing desperation of ordinary Afghans, the U.S. froze billions of dollars of Afghan government funds, even as it continues working with other partner countries to provide modest humanitarian support.
The Taliban had promised to form an inclusive government, and to not seek retribution or repress the local populace. However, their actions over this past year have been disappointing on all these fronts. The targeted killing of Ayman al-Zawahiri in the heart of Kabul has again fueled suspicions that the Taliban have not severed or even lessened their links with al-Qaeda. Conversely, the Taliban fear losing their hardline supporters to the Islamic State, which is another factor that helps explain the Taliban's rigidity despite having assumed political power. Pakistan has facilitated Taliban interactions with China, but it is unlikely that Beijing will bring Afghanistan within its Belt and Road Initiative lest the Taliban gain international credibility.
The Taliban are hesitant to take a stronger stance against like-minded jihadist groups operating on Afghan soil. Pakistan's requests that the Taliban act against the Tehreek-e-Taliban (TTP) have not been taken seriously. Instead, the Taliban have negotiated a ceasefire between the Pakistani government and the TTP. How long this ceasefire will last, and the extent to which the Pakistani state will be willing to capitulate to TTP demands, which has the blood of many Pakistani citizens on its hands, remains to be seen. Pakistan and the Taliban have already clashed over the Durand Line, a contentious colonial-era demarcation between the two countries. If the Taliban are unable to rein in militant groups engaging in cross-border attacks, Pakistan will further harden its borders, spurring additional friction with the increasingly desperate Taliban regime.
Central Asians and Taliban rule in Kabul: Between fear and hope
Richard Weitz
Contributor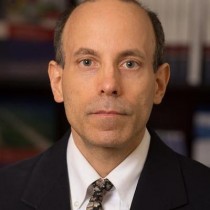 Fear remains the prevailing perspective of Central Asian policymakers when it comes to Afghanistan, which under previous Taliban rule, between 1996 and 2001, was a source of regional terrorism, crime, and instability. Nonetheless, Central Asian governments have accepted that they need to work out some modus vivendi with the new Taliban, whose hold on power one year since reentering Kabul amidst the U.S. withdrawal, appears secure despite Afghanistan's many problems.  
Central Asians' overriding focus is on keeping the Taliban from supporting international terrorist groups. Throughout the past year, Taliban leaders have repeatedly pledged not to assist transnational terrorism or seek to change their neighbors' secular regimes. Yet the recent U.S. killing of al-Qaeda leader Ayman al-Zawahiri in downtown Kabul has renewed concerns that some Taliban leaders are providing safe havens for their longstanding extremist partners and raising the prospect that, if not now, then in the future, the Taliban will turn a blind eye to their associated actors pursuing jihadist aspirations.
The Taliban leadership has for the past year sought diplomatic recognition and economic engagement with Central Asia. The governments of this region have accepted the Taliban regime de facto but refrained from offering formal recognition. All Central Asian leaders have insisted that the Pashtun-dominated Taliban adopt more inclusive policies that embrace females and more ethnic and religious groups. However, the Tajikistani government has been the most assertive on this point, demanding an end to discrimination against Afghanistan's ethnic Tajiks.
Tajikistani President Emomali Rahmon has also been concerned about the Taliban's ties to ethnic-Tajik militants. On several occasions, rockets launched from northern Afghanistan have fallen on Tajikistani and Uzbekistani territory; the Islamic State affiliate in Afghanistan may have launched these rockets to embarrass the Taliban. Moreover, there have been skirmishes between Turkmenistani and Afghan border guards.
Denying recognition provides Central Asians with leverage to encourage cooperative, or at least non-disruptive, Taliban behavior. Even more, breaking with international consensus by becoming the first foreign government to offer formal recognition would undermine Central Asian diplomats' struggles to sustain global ties with their region following the end of the Afghan war and resulting decline in external interest in Central Asia.
Uzbekistan has also pursued distinctive policies regarding Afghanistan. Whereas other Central Asian governments prioritize the modest goal of limiting the spillover of Afghan instability into their own countries, the Uzbekistani leadership has advocated comprehensive engagement with Afghanistan to realize mutual economic gains and encourage the Taliban to undertake political reforms. Last month, Tashkent held a major international conference attended by senior Taliban and Central Asian participants to discuss means of boosting economic ties along with regional security.
For now, Central Asians continue to export electricity, food, and other goods to Afghanistan, despite Afghans' limited ability to pay for these deliveries. However, more ambitious proposals to connect landlocked Central Asian countries to the Indian Ocean via Afghan transit remain in limbo, pending improvements in the regional economic and security environment.
Chinese overtures to Taliban stop short of major investments or official recognition
John Calabrese
Director, Middle East-Asia Project (MAP)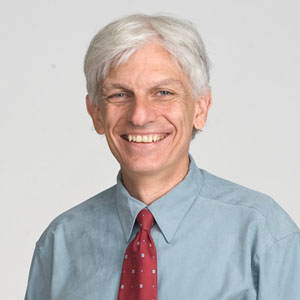 Since the return of the Taliban to power, China has worked assiduously through multiple diplomatic channels to advance its interests in Afghanistan. The Chinese government has directly engaged the Taliban, though without having extended formal recognition. China has kept its diplomatic mission running in Kabul; the Afghan embassy in Beijing has reopened. Chinese officials have held discussions in Doha with leaders of the Afghan Taliban's interim government. In December, China established a bilateral working group on humanitarian assistance and economic reconstruction. At the multilateral level, Beijing has hosted meetings of the China-U.S.-Russia+ consultation mechanism. In March, Foreign Minister Wang Yi chaired the 3rd regional foreign ministers' meeting in Tunxi, Annui province, which was aimed at coordinating support for Afghanistan's reconstruction.
Nevertheless, developments in and related to Afghanistan over the past year have been anything but good news for Beijing, whose involvement there is driven, above all, by domestic security concerns. The Afghan economy has essentially collapsed. The country is experiencing an acute and worsening humanitarian crisis. Beijing has renewed its call for the release of Afghanistan's assets and the lifting of sanctions, and it provided an estimated $37 million in humanitarian aid. In the immediate aftermath of the June 22 earthquake, China responded with two large shipments of relief supplies. Yet, these efforts have done little to prevent Afghanistan from sinking into destitution and further into violence.
During his surprise visit to Kabul in March, Foreign Minister Wang Yi obtained assurances from his counterparts that they "will take resolute and effective measures to eliminate terrorist forces in Afghanistan" and ensure that the country is not "a source of war and turbulence." According to a United Nations Security Council report issued in May, some members of the Turkistan Islamic Party (TIP; formerly known as the East Turkestan Islamic Movement, ETIM) have reportedly been relocated from Badakhshan to provinces farther from the Chinese border to "protect and restrain" the group. Nevertheless, the report notes, ETIM/TIP appears to have "expanded its operational space in Afghanistan and "is seeking to further entrench its presence in the country." Militant groups based in Afghanistan continue to launch cross-border operations into neighboring Pakistan. The recurring attacks by the Afghanistan-based Tehreek-e-Taliban Pakistan (TTP) and by Baloch nationalists emboldened by the Taliban's takeover have been carried out against Pakistan, and China-Pakistan Economic Corridor (CPEC) infrastructure projects, as well as Chinese nationals.
China is well-positioned diplomatically and commercially to leverage its relations with the Taliban, who have actively sought Chinese economic support and investment. However, against the backdrop of the massive deterioration of the humanitarian situation and growing insecurity in Afghanistan, it is difficult to imagine China assuming the risks of dotting the country's landscape with mining projects or taking concrete steps to extend CPEC anytime soon. Neither can Beijing's recent decision to implement trade concessions on pine nuts and other products be expected to have more than a marginal impact on the dire state of the Afghan economy.
Russia says it might recognize the Taliban regime
Iulia-Sabina Joja
Director, Frontier Europe Initiative; Project Director, Afghanistan Watch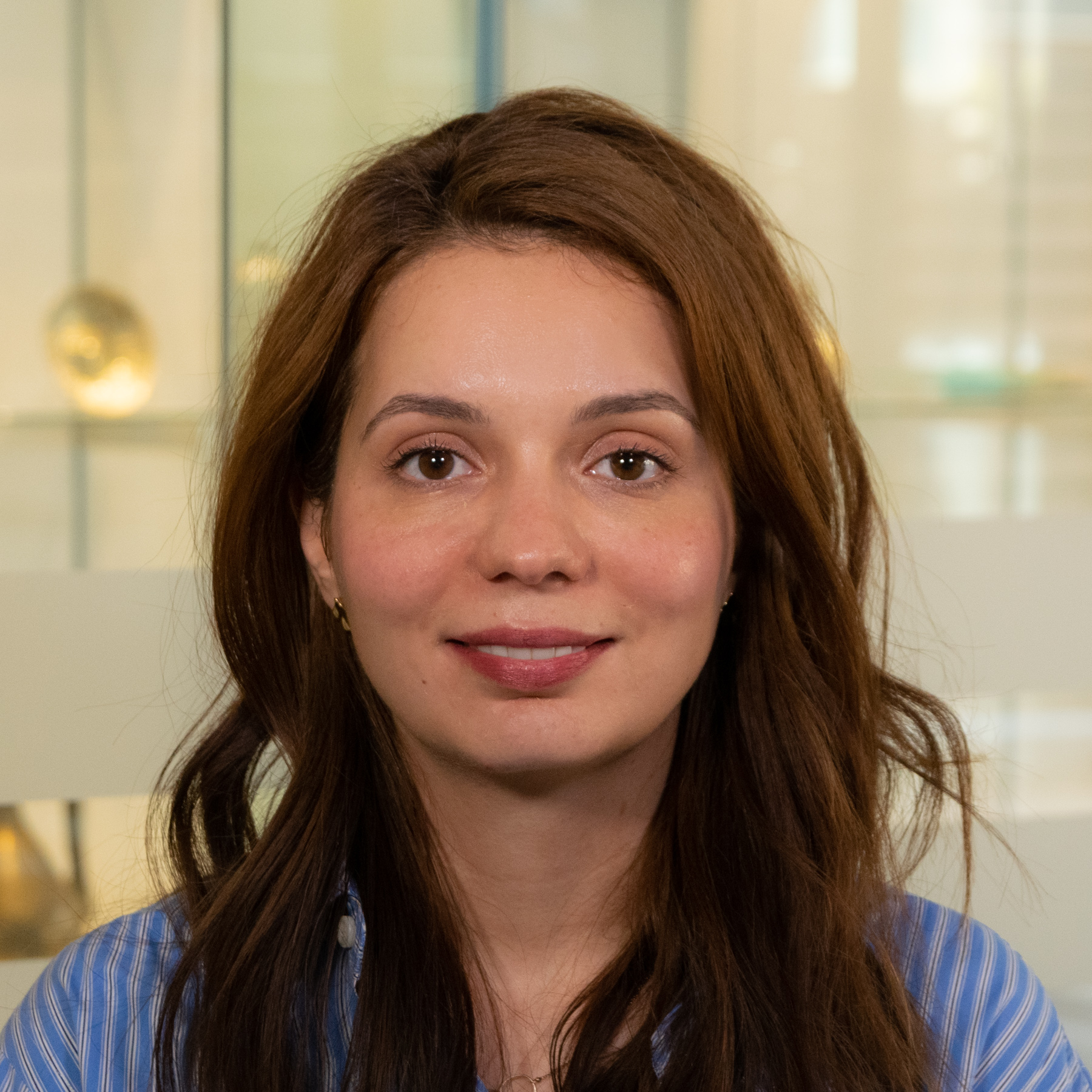 Russia has been unsuccessfully attempting to fill the void left by the U.S. withdrawal from Afghanistan. But despite the Kremlin's diplomatic and propaganda efforts and the Taliban's international isolation, Moscow has little to offer to the new regime in Kabul. It is China and Pakistan that are noticeably stepping into the gap left by the West, while Russia becomes increasingly sidelined.
Over the last year, Moscow has been undertaking various diplomatic and political measures to improve ties with the Taliban regime and expand Russian leverage in Afghanistan. Russia was among the few countries to accredit Taliban-appointed diplomats. Moscow has also suggested more than once that it seeks to recognize the Taliban regime. Furthermore, President Vladimir Putin has announced his intention to remove the Taliban from Russia's list of extremist organizations.
Russian efforts to legitimize the Taliban regime were highlighted by the participation of Taliban officials in the otherwise scarcely attended St Petersburg Economic Forum, in June. The visit to Russia was intended to look productive and create the perception — at least among Afghans — that Moscow has the capacity to invest in an isolated Afghanistan under Taliban rule. In St. Petersburg, Afghan and Russian officials notably signed a trade deal; but whether this agreement contains any substantive Russian commitments remains unknown.
Most likely, Russian diplomatic and political overtures toward Afghanistan are primarily smoke and mirrors. The Russian economy has been radically shrinking due to its own isolation following the re-invasion of Ukraine. In both Afghanistan and the broader region, Russia will be unable to compete with China, which has promised infrastructure investments to connect Afghanistan to Pakistan and Central Asia. Among Afghanistan's Central Asian neighbors, Russian influence has been waning too — as became clear when the five formerly Soviet Central Asian countries met last month without Russia to discuss strengthening regional cooperation.
Only one year after the U.S. withdrawal from Afghanistan, Moscow is now competing with the Taliban regime when it comes to their relative international isolation. The war against Ukraine has weakened Moscow to such an extent that it has become a minor player with little leverage in Kabul. Putin's calls for the U.S. to unfreeze Afghan central bank reserves and welcome the Taliban soon into "the civilized family of nations" have unsurprisingly fallen on deaf ears, and Moscow itself has little financial aid to offer the Taliban. Future Russian-Afghan cooperation — between two pariah regimes with failing or already failed economies — will, thus, remain extremely limited for the foreseeable future.
Follow on Twitter: @IuliJo
India's tentative step forward in Taliban-ruled Afghanistan
Shanthie Mariet D'Souza
Non-Resident Scholar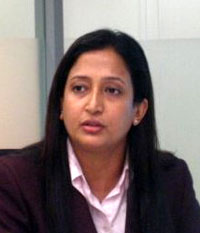 On June 23, 2022, a small "technical team" of Indian diplomats and embassy personnel were deployed to Kabul in order to resume India's diplomatic presence and humanitarian activities in Afghanistan. The move came 10 months after the Indian embassy personnel were compelled to leave as a result of the Taliban's entry into the capital city on Aug. 15, 2021 — incidentally celebrated as India's independence day — thus abruptly ending a two-decade-long partnership that saw $3 billion in Indian aid pledges to Afghanistan. This summer's resumption of diplomatic activities came about shortly after negotiations between the Taliban and the Indian government. India's Ministry of External Affairs (MEA) clarified that the decision to reopen its diplomatic mission in Kabul honors the "historical and civilizational relationship with the Afghan people" and will specifically "closely monitor and coordinate the efforts of various stakeholders for the effective delivery of humanitarian assistance." Clearly, New Delhi had overcome its months of indecision and chosen to be present "where the action is," rather than continuing to watch from the sidelines.
India's dramatic policy U-turn was fueled mostly by hope, multiple overtures from the Taliban, and the changing geopolitics in the region rather than a vision for the long-term stabilization of Afghanistan. Months after the Taliban takeover, New Delhi in various international forums spoke of the need to recognize the threat of terrorism emanating from Afghanistan, push for the establishment of an inclusive government in Kabul, as well as ensure the protection of the rights of Afghan girls, women, and minorities. India also followed up by trying to advance a regional consensus on these issues, involving mostly the Central Asian states.
Neither India's regional effort nor the absence of international recognition seems to have pressured the Taliban regime to moderate its worldview and policies, however. Worse still, the July 31 killing of al-Qaeda leader Ayman al-Zawahiri in Kabul, in an American drone attack, underlined that the Taliban are either unwilling or incapable of severing their ties with terrorist groups.
Rather than pursuing a detached policy or idealistically seeking to transform the Taliban from within, India has apparently chosen to prioritize its presence in Kabul and redevelop political and diplomatic leverage over the one-year-old Islamic Emirate of Afghanistan. Such presence, in addition to facilitating India's efforts to deliver humanitarian assistance, may help it to monitor anti-Indian terrorist activities by groups like the Lashkar-e-Taiba (LeT) and Jaish-e-Mohammed (JeM), which mainly operate out of neighboring Pakistan. Even more importantly, the Indian mission will be better able to keep tabs on the conduct of China and Pakistan — currently among the greatest benefactors of the Islamic Emirate.
Recent statements by India's security establishment have underlined that the situation in militancy-affected Kashmir has returned to "near normalcy," meaning that New Delhi is relatively confident about its ability to manage conflict spillover into Kashmir despite the turbulence emanating from nearby Afghanistan. Nevertheless, it is clearly apprehensive of a developing Chinese-Pakistani nexus that could undermine Indian leverage in Kabul while effectively encircling India from the north.
At the same time, deploying only a "technical team" to Kabul remains a safe and easily reversible policy option for India, without any obligation to upgrade it further. It is low-hanging fruit for the Taliban to grab, in return for intensifying their bilateral engagement; and it represents a gradual fulfilment of India's strategic objectives along with, crucially, recognition of New Delhi as a key player in Afghanistan's future. But troublingly for suffering Afghans, New Delhi might end up becoming a tool in the Taliban's elusive quest for legitimacy rather than bringing about any transformational change for the people living in the conflict-ridden country.
Follow on Twitter: @shanmariet
The broad impact of America's withdrawal from Afghanistan on US foreign policy
Brian Katulis
Vice President of Policy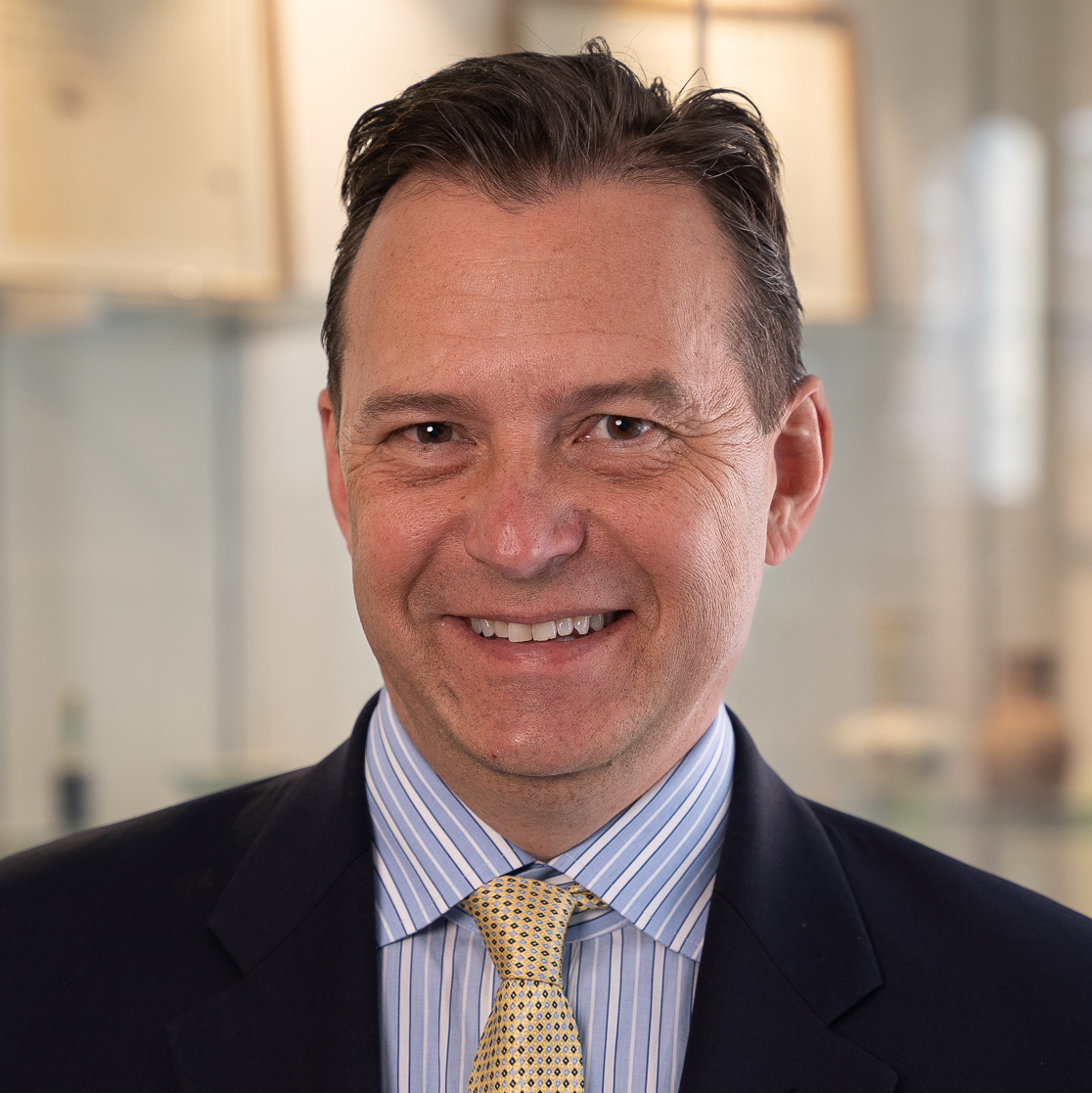 America's military withdrawal from Afghanistan in 2021 marked the end of an era in U.S. foreign policy, but the shape of the new geopolitical reality and America's role in it are not yet fully clear. A year later, the strategic costs of the botched withdrawal outweigh the benefits, though this ledger could change, depending how the situation on the ground in Afghanistan and broader events in the world unfold.
The benefits of America's departure are limited: It freed up some military and intelligence resources that became necessary in the broader competition against Russia and China. It also helped shift America's national attention beyond the post-9/11 period that dominated U.S. foreign policy for two decades.
But these benefits are frequently overstated by the Biden administration, with the decision to leave presented as a false choice between getting out immediately or being forced to ramp up the U.S. military presence with no end in sight. By the end of its 20 years in Afghanistan, the number of U.S. troops on the ground, its direct involvement, and the associated costs were much more limited compared to the period after the Obama administration's surge in 2010.
In contrast, the strategic costs of how the U.S. withdrew from Afghanistan are substantial: America's competitors have cited the haphazard manner of its withdrawal as another sign of its decline in the world. The betrayal of tens of thousands of Afghans affiliated with America who were left behind and remain at risk is seen by some as a sign that America doesn't stand by its partners. Most Americans have looked on in embarrassed silence at the backsliding on basic freedoms and human rights in Afghanistan, and events over the past year have undercut the theme of "democracies versus autocracies" that the Biden administration has tried to use in framing its overall foreign policy. The harsh treatment of women and religious minorities under Taliban rule undercut the message the Biden team tried to send in organizing a "Summit for Democracy" in December 2021.
The withdrawal also marked a turning point in President Joe Biden's first year in office, with his approval ratings dropping substantially in part because of the images of America's chaotic withdrawal and the human costs of how it was implemented. Biden had promised the process would be orderly, and it turned out to be anything but that. This undercut the brand the administration had developed for itself, as more competent than its predecessor. The mishandling of Afghanistan coincided with the stalling of Biden's domestic policy agenda, too, amidst growing concerns about COVID-19 variants and economic woes.
Around the world, partners in Europe that fought alongside America and other countries in places like the Middle East raised new questions about how the Biden administration managed its national security process. For many NATO allies, the lack of close consultation on the pullout and managing the fallout from it hurt efforts by the Biden team to reinforce alliances and partnerships. More recent efforts to coordinate a response on Russia's war against Ukraine helped fix some of the damage done by Afghanistan.
Historians will likely see the haphazard Afghanistan withdrawal as further undercutting America's strategic reliability and credibility around the world. Six months after the pullout, Russia invaded Ukraine, and China increased its threats against Taiwan. Those two events are not directly linked to Afghanistan. But like the "red line" moment in Syria in 2013, when the world saw a gap between the rhetoric and actions of the Obama administration, America's competitors and adversaries are working to fill a vacuum left by a U.S. foreign policy that looks shakier and less certain than at any point since the end of the Cold War.
Follow on Twitter: @Katulis
Photo by Nava Jamshidi/Getty Images
---
The Middle East Institute (MEI) is an independent, non-partisan, non-for-profit, educational organization. It does not engage in advocacy and its scholars' opinions are their own. MEI welcomes financial donations, but retains sole editorial control over its work and its publications reflect only the authors' views. For a listing of MEI donors, please click here.