Contents:
A reshaping of the Iraqi political scene, despite low turnout
Yesar Al-Maleki
Non-resident Scholar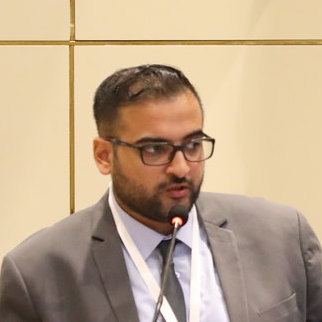 As was widely expected, voter turnout in Iraq's early parliamentary elections, held on Oct. 10, was historically low. Official turnout came in at 41% — out of 22.12 million registered voters — or an even lower 34% when taking into account the total number of Iraqis 18 and older — 26.64 million — eligible to participate. For years, Iraq's parliament has failed to curb the endemic corruption, mismanagement, and nepotism that have plagued the country post-2003 and in the past many representatives have put their personal interests above those of the electorate.
It is easy to understand then why the majority of Iraqis were discouraged from voting despite electoral law reforms achieved after the Tishreen protests and assurances of fairness and transparency by Iraq's Independent High Electoral Commission following allegations of fraud in the 2018 elections. Thus, it was widely expected that party loyalists would be the ones flooding polling stations, but this did not necessarily mean that the election was without surprises.
Shi'a cleric Muqtada al-Sadr's Sairoon exceeded expectations. According to preliminary results compiled by Clingendael until Oct. 12, Sairoon did not simply consolidate its previous 54 seats but added a further 19, bringing its total to 73. Its direct competitors, Fatah, who are considered close to Iran and seen as the custodians of the Popular Mobilization Forces militias, suffered a large loss of 28 seats, from 48 in 2018 to just 20 now, including 4 minority Christian seats gained via Babilyun. Sadr's public rhetoric against Fatah has largely focused on its paramilitary role, which often is considered as acting beyond the agency of the state. This of course ignores the fact that the "firebrand cleric" has his own militia as well. But the competition between the two runs deeper when it comes to control of state positions, an area where Sadr has outperformed all other Shi'a players.
Among the non-paramilitary Shi'a factions, Iraq's former — and longest serving post-2003 — prime minister, Nouri al-Maliki, managed to pull off an impressive comeback. Gaining 12 seats, Maliki has secured 37 in total, making his State of Law alliance the second largest Shi'a bloc after Sairoon. The fall of Mosul to the Islamic State, outright state exploitation, and the regional animosity that marked his era made him take a back seat while his rivals took charge. But his charismatic appeal within parts of the Shi'a community and enduring influence in various government institutions allowed him to sustain a system of favors that contributed to his rebound. By contrast, his rivals in the National State Forces Alliance could not translate their access into votes. Headed by former Prime Minister Haider al-Abadi and Hikma movement leader Ammar al-Hakim, the alliance saw a calamitous loss of 67 seats, securing a combined total of just 4 thus far in a blow to figures that are largely seen as moderate and close to the United States and its Arab allies in the region.
Dominating the Sunni vote, parliament speaker Mohammed al-Halbousi and his Taqaddum Party won 43 seats, while the Azm Alliance of his rival business tycoon Khamis al-Khanjar took 20. Halbousi's winning formula has relied on supporting infrastructure projects in his hometown of Ramadi, securing public sector appointments for Sunnis in Western and Northern Iraq, and adopting a pragmatic secular approach to Iraqi politics. The rise of both Halbousi and Khanjar has decimated former large Sunni players like the Muslim Brotherhood-influenced Iraqi Islamic Party and the brothers Osama and Atheel al-Nujaifi, who for years overshadowed the Sunni scene in Iraq. However, they were also seen as contributors to the sectarian politics that saw Sunni areas ravaged by the rise of the Islamic State.
In the Kurdistan region, the Barzani-led Kurdistan Democratic Party (KDP) saw its seats grow by 7 to 32 compared to 2018's 25. While rival Patriotic Union of Kurdistan (PUK) may have lost a single seat from 18 to 17, its opposition competitor the New Generation movement gained 5 seats compared to the 4 it had in 2018 for a total of 9. The PUK has been ravaged by infighting between co-leaders Bafel Talabani and Lahur Sheikh Jangi, which may have contributed to dampening voter enthusiasm in Sulaymaniyah: Turnout was 37%, third lowest countrywide after Baghdad's Karkh and Rusafa districts. The KDP's stronger position in Kurdistan allows it to now seek Iraq's presidency, as many are expecting — a position long held by the PUK.
One positive outcome of this election was the rise of newcomers to the political scene. Born from the Tishreen movement, Imtidad's winning of 10 seats was a welcome surprise. At least 3 seats also went to Tasmim and another 6 went to Ishraqat Kanoun, a new grassroots movement that has links to Najaf's marj'aiyyah. These parties were able to utilize district voting and benefited from Grand Ayatollah Ali al-Sistani's statement encouraging Iraqis to vote. They also proved that the decision by secular Shi'a independents to boycott the vote was misplaced as it may have boosted the number of non-party MPs. While at least 30 independents are expected to join Iraq's upcoming parliament, it remains to be seen whether they can form a strong opposition to the political elite given the inducement to join more established and well-endowed traditional parties.
Iraq's next government is likely to be shaped by the winners, with Sadr as the top decision maker. While Sadr's unpredictable nature has not changed, the Sadrist movement has evolved into Iraq's most organized, pragmatic, and powerful Shi'a faction. Sadr's political ecosystem now spans an established family history, parliament's largest bloc, key government positions, a dedicated electorate base, and a militia. It will be hard for any political newcomer to ignore or avoid joining. It will also present a large obstacle for all other players to unite against. Sadr today is the king and kingmaker in Iraq.
Follow on Twitter: @yesar
Tishreen movement defies expectation at the polls
Hafsa Halawa
Non-Resident Scholar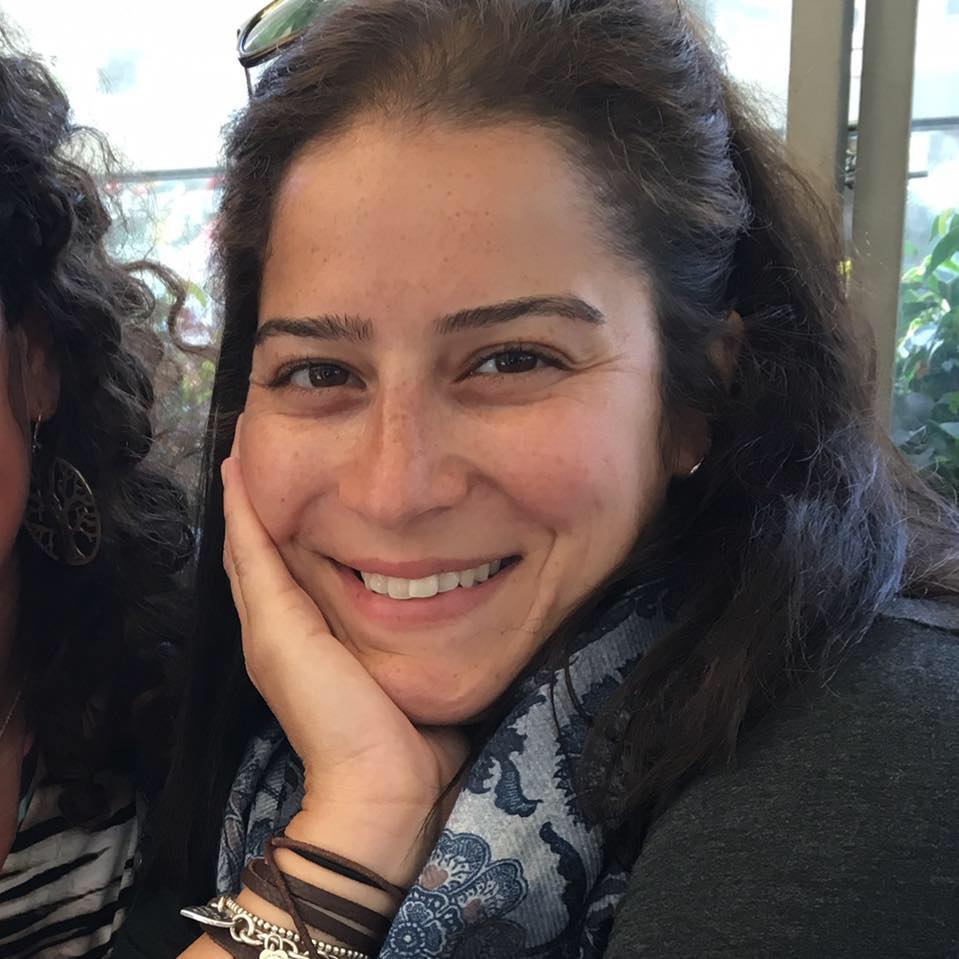 On Oct. 10, Iraqis took to the polls to vote in early elections. While the resurgence of former Prime Minister Nouri al-Maliki and the large sweep of seats won by Shi'a cleric Muqtada al-Sadr have stolen the headlines, these elections belong to the Tishreen movement. Not only did a large majority of Iraqis stay home, refusing to cast ballots, of those who did, turnout for the protest movement party Imtidad secured them 10 seats in the new parliament. In the Kurdistan Region, opposition group New Generation defied traditional alliances, benefiting from the collapse of the Patriotic Union of Kurdistan, to earn themselves 9 seats.
To say these groups defied expectations would be an understatement. The turnout — and boycott — in the spirit of Tishreen, if not explicitly in its name, casts a dark shadow over the political elite, while also igniting hope among the movement's supporters. Imtidad, if true to their campaign promise, will become the first formal opposition party in parliament. They have refused to enter a new government or give their consent to one. Whether that promise is upheld as days turn into weeks or months of government formation negotiations remains to be seen. In sentiment at least, however, they stand committed to the goals and ideals of Iraq's Tahrir Square moment.
The other part of this story, and of the elections, was voter turnout. While the Independent High Electoral Commission has officially called turnout at 41%, the EU monitoring mission declared it to be 30% — a much more realistic figure considering reporting and anecdotal evidence from polling stations on the day. But this too, is a Tishreen story. Iraqis under 30 make up the vast majority of the population, which has an average age of 21. It was young men and women who took to the streets in their hundreds of thousands in 2019 and who now form the bulk of Iraq's civil society and its independent media — such that one exists. It is they who have decidedly turned away from the corrupt, violent, and sectarian nature of politics played by Iraq's entrenched elite. Even as the Tishreen movement and its supporters battled for months between boycotting the vote and backing protest-affiliated parties, it seems that both outcomes produced landmark results.
Young Iraqis have sent their firmest message yet — through the contradictions of voting and boycott combined — that they will not support further entrenching poisonous policies and politics in this dysfunctional system. And as a result, Tishreen is formally represented in parliament. 10 or 20 seats are not enough to eat into formal power structures just yet. But if these groups can do well in opposition, that number could quickly grow. The establishment should take note.
After the elections, what's next for the Tishreen movement?
Omar al-Nidawi
Contributor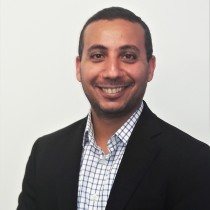 The Oct. 10 election in Iraq was a self-inflicted setback for the Tishreen protest movement that emerged two years ago to challenge the corruption and mismanagement of Iraq's political elites.
The results showcase the fallacy of boycott. Low turnout due to voter apathy and calls for boycott by some Tishreen activists helped one of Tishreen's oppressors, Muqtada al-Sadr, win some 70 seats in the next parliament. Sadr now has a commanding edge over the competition and will be in the driver's seat when major blocs negotiate the shape of the next government.
Results underline deep differences among Tishreen's supporters on how to bring about change in Iraqi politics: between gradualists who seek change from within and maximalists who don't want to legitimize a flawed democracy. Calls for boycott by the latter fed voter apathy and created more inertia than 11th-hour mobilization efforts could reverse. Even Ayatollah Ali al-Sistani's message urging Iraqis to vote couldn't turn the tide, reflecting, among other things, Najaf's dwindling ability to influence a skeptical electorate.
The failure to translate the protest movement's residual momentum and popularity into sizable electoral gains, however, comes with a silver lining: the solid gains by one Tishreen party (Imtidad) and two dozen independents. Their gains demonstrate the potential Tishreen could have tapped had all its activists chosen engagement over boycott. Imtidad's 10 seats are remarkable for a party that couldn't leverage promises of jobs and patronage, nor use religion, nationalism, or ethnic grievances to mobilize supporters.
Despite the decent showing, the results mean that, of the possible post-election scenarios in Iraq, Tishreen will most likely fail to control any important policymaking mechanisms.
With elections in the rearview mirror, what else can Tishreen expect? Sadr's gains and talk of a possible deal with speaker Mohamed al-Halbousi's Taqaddum party and the Kurdistan Democratic Party to form a government threaten the interests of Sadr's rivals, Nouri al-Maliki's State of Law and the militia-backed Fatah, who will work to force a deal that preserves their interests. Long, tumultuous government formation opens the door for worsening security and further deterioration in governance, creating optimal conditions for renewed protests — a struggle that boycotters expect and await. As the favorite to play godfather in the next government, Sadr may prove as ruthless in suppressing dissent as any other defender of the status quo since 2019, with the added incentive that he would have more to lose.
From this point, the outlook for Tishreen, and indeed its survival to fight another day in four years, will depend on a few critical factors. First is the ability of reformers who reach parliament to coalesce into a solid front in opposition to the muhasasa establishment, to champion reforms, and to resist intimidation and cooptation.
The second question is whether Tishreen's base at large will support those inside parliament in pushing reforms, or disavow them as sellouts who traded principle for office. Finally, without more international pressure to end impunity for violence against peaceful activists, Tishreen will be at the mercy of its worst opponents.
Follow on Twitter: @omar_nidawi
Regional perspectives on the Iraqi election results
Randa Slim
Senior Fellow and Director of Conflict Resolution and Track II Dialogues Program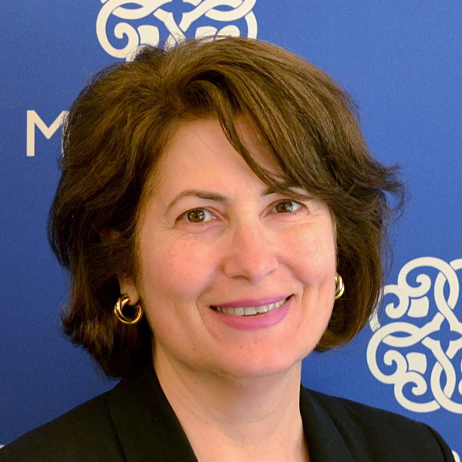 While final results are not yet in, the winners and losers of the Iraqi parliamentary elections on Oct. 10 are already known. Based on the results released to-date by the Independent High Electoral Commission (IHEC), the major winner is cleric Muqtada al-Sadr, whose bloc will increase its 54-seat share in the 2018 parliament to at least 73. Fatah, the political wing of the Iran-backed Iraqi militias, will lose close to 20 seats in the new parliament. Independent candidates also did better this time around than in previous elections partly thanks to a new electoral law based on smaller electoral districts. It is not yet clear how the independent candidates will align their votes in the future, starting with the choice of the speaker of parliament, the president, and the prime minister.
Mr. al-Sadr's post-election speech should be of concern to Tehran. Iranian officials have always tried to manage their relationship with the cleric carefully. He stated there should be no weapons outside of state control and no interference by outside parties in the formation of the government. This is a clear message to Tehran, which has funded and trained Iraqi militias that still operate outside of government control, and signals that the days when the late Islamic Revolutionary Guard Corps Quds Force commander Qassem Soleimani held veto power over the choice of prime ministers and cabinet ministers are gone.
The low turnout, a record for Iraq since 2005, is another source of concern for Tehran as well. It is a symptom of the wide gap that now exists between Iraqi youth, most of whom did not vote, and the post-2003 political system. Part of the motivation of those who stayed away from the polls is a rejection of a political system that has opened the door wide for Tehran to play a large role in Iraq's political and security affairs. It is because of this that Tehran will likely reject calls by some leaders in the Fatah coalition to resort to military escalation to address what they claim were "irregularities" in the voting procedure that led to their humiliating loss. Such escalation would only further diminish its proxies' capital with Iraqis.
Iraq's Arab neighbors should be pleased with the outcome. While they view Mr. al-Sadr as hard to read and difficult to work with, his win and Fatah's loss will be welcome in Arab capitals. Critical to the continuation of their current rapprochement policy with Iraq will be the choice of the next prime minister. Mr. Mustafa al-Kadhimi is their favorite candidate. Part of his success in the last year at playing the regional mediator role is due to Arab leaders, especially in Saudi Arabia and the United Arab Emirates, wanting to help Mr. al-Kadhimi burnish his credentials with Iraqis and position himself as a serious contender for the prime minister's post after the elections. Mr. al-Kadhimi's "New Levant" initiative builds on work carried out by his predecessors and will continue to progress irrespective of whether or not he returns to office, mainly because the cooperation mechanisms put in place between Iraq, Egypt, and Jordan are primarily motivated by economic interests that benefit the three countries.
Follow on Twitter: @rmslim
Washington: Attentive and also restrained
Robert S. Ford
Senior Fellow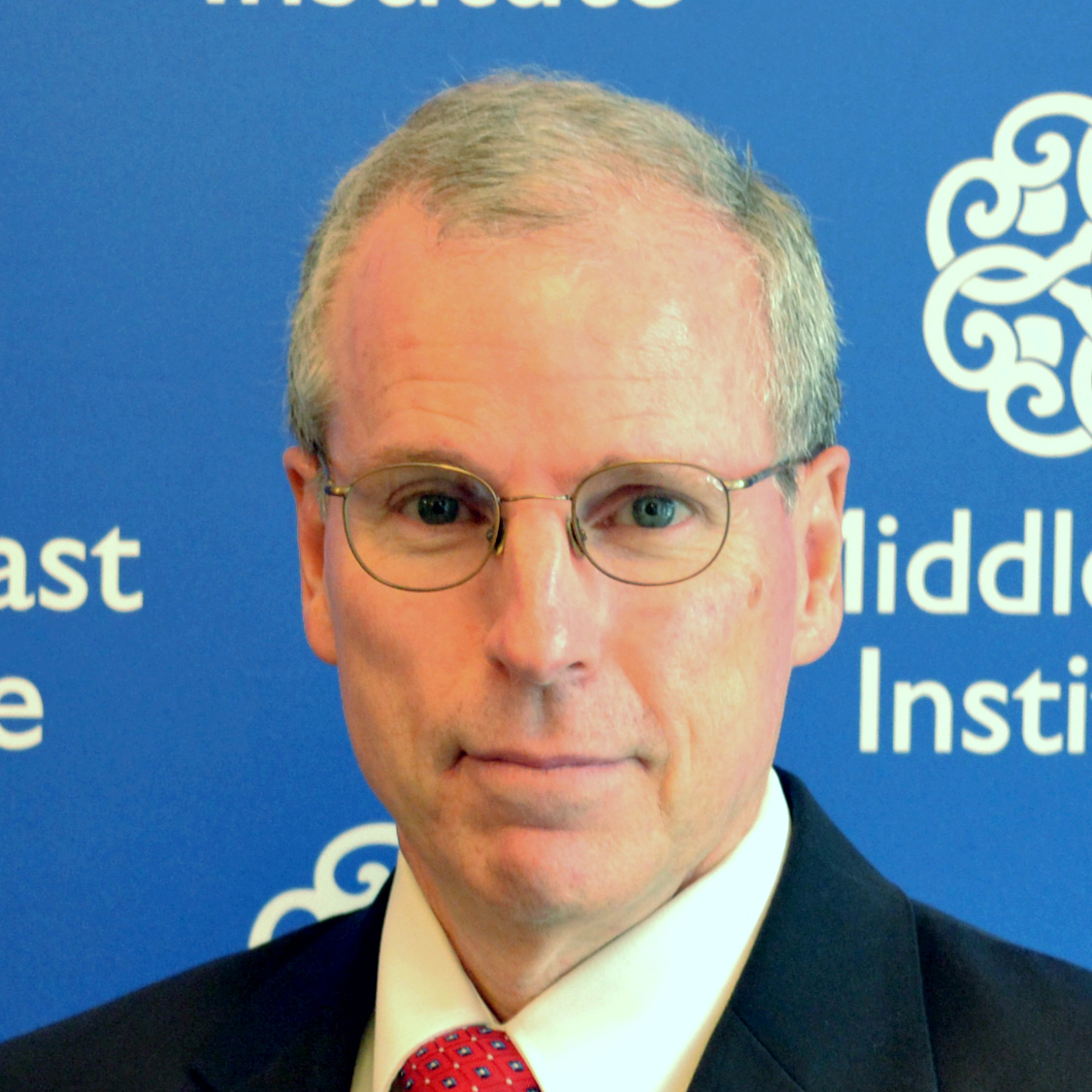 The American government will not watch this sixth election in Iraq since the American invasion in 2003 with the same keen attention that then-President George W. Bush gave the elections in 2005. Nonetheless, President Joe Biden has personal experience with Iraq and the election outcome likely will influence the roughly 2,500 American soldiers still deployed there. The Americans are being more careful not to appear to be intervening in the election process or results. Notably, Washington's biggest statement about the elections was in the form of a joint statement with 11 other Western governments that highlighted their support for the United Nations election assistance technical and observer teams. American democracy-promotion organizations such as the National Democratic Institute and the International Republican Institute also worked with Iraqi civil society organizations to educate voters about their rights, promote confidence in the election system, and to field Iraqi teams to monitor the electoral process. The American government also will be relieved that there were only limited acts of violence during the campaign and on election day; officials can take some satisfaction from their training and work with Iraqi counter-terrorism units.
In the next days, Washington will not get drawn into arguments about how to calculate voter participation or which party won how many seats. Instead, American public comments will largely follow the lead of the United Nations team in Iraq and the European Union observer team. The American government will, however, closely follow the process that will form the next government. It will be especially concerned if parties close to Iran gain enough influence in the government to mount a strong challenge to the continued deployment of the American troops in Iraq; that deployment is vital not only for American training for Iraqi security forces but also for the supply of the American forces deployed in eastern Syria. When Biden was President Barack Obama's lead policymaker for Iraq, he and other American officials tried to spur the Iraqis to form a new government quickly after the 2010 elections so that talks about the American military presence in Iraq could resume. In 2021 that troop presence is far smaller, the status quo in Iraq is generally acceptable, and the Biden team's focus is pivoting to Asia. There will be some relief that pro-Iranian militia groups appear to have fared poorly according to initial results, although that relief may be tempered by the stronger showing of former Prime Minister Nouri al-Maliki's group. In any case, Washington will not perceive urgency about Iraq forming a new government quickly, and while it will still be attentive, it will be less intrusive than it was in the Iraqi government formation process in 2010.
Follow on Twitter: @fordrs58
Photo by Ayman Yaqoob/Anadolu Agency via Getty Images
---
The Middle East Institute (MEI) is an independent, non-partisan, non-for-profit, educational organization. It does not engage in advocacy and its scholars' opinions are their own. MEI welcomes financial donations, but retains sole editorial control over its work and its publications reflect only the authors' views. For a listing of MEI donors, please click here.