Contents:
Russian reverberations in the Middle East
Paul Salem
President
Brian Katulis
Vice President of Policy
As of this writing, it is not clear which approach Russia will take in Ukraine: squeeze, slice, or swallow. President Vladimir Putin could sustain and escalate a tight squeeze on Ukraine, without a large invasion, that could bring it to its knees, force either political or policy change in Kyiv, and secure Putin's goal of aligning Ukraine with Russia. Or he could continue what he started in the Donbas and Crimea and simply take another slice of Ukraine, increasing the pressure on both Kyiv and the West. The third distinct possibility is an all-out invasion to swallow the country whole. The first two scenarios would represent a continuation of dynamics that prevailed before the current crisis; the third scenario would represent a radical and dangerous departure, not only in the Russia-Ukraine conflict, but in the European and global order. This note will lay out the reverberations of this third scenario on the Middle East and North Africa (MENA).
Energy: A large-scale conflict in Ukraine would significantly increase global energy prices. This would benefit energy exporters in MENA, but would strain the budgets and economies of energy importers in the region. The crisis would increase the leverage and importance of MENA energy producers — especially in the natural gas sector — as the West looks to reduce Europe's energy dependence on Russia. Gas producers can't quickly provide an alternative, as countries like Qatar already have long-term commitments to Asia for future gas exports, and the liquefied natural gas and pipeline infrastructure is not there on a scale that would provide a near-term alternative. But a scenario of Russia cutting off energy supplies to parts of Europe will have many European countries looking to the Middle East and places like the eastern Mediterranean more closely for its energy security.As of this writing, it is not clear which approach Russia will take in Ukraine: squeeze, slice, or swallow. President Vladimir Putin could sustain and escalate a tight squeeze on Ukraine, without a large invasion, that could bring it to its knees, force either political or policy change in Kyiv, and secure Putin's goal of aligning Ukraine with Russia. Or he could continue what he started in the Donbas and Crimea and simply take another slice of Ukraine, increasing the pressure on both Kyiv and the West. The third distinct possibility is an all-out invasion to swallow the country whole. The first two scenarios would represent a continuation of dynamics that prevailed before the current crisis; the third scenario would represent a radical and dangerous departure, not only in the Russia-Ukraine conflict, but in the European and global order. This note will lay out the reverberations of this third scenario on the Middle East and North Africa (MENA).
Food security: Half of Ukraine's wheat exports go to the MENA region, and Russia provides much of the region's wheat as well. If a war causes disruptions to these supplies, this could hit food import dependent countries like Egypt, Yemen, Libya, Lebanon, and others hard. Between rising energy and food prices, the Ukraine crisis could trigger renewed protests and instability in several MENA countries.
Geopolitics: A Russian military takeover of its neighbor might bring back the 19th century pattern of strong states simply swallowing up weaker ones, without an effective international order to prevent that; the oft-mentioned fear is that China might contemplate the same over Taiwan. In the Middle East, however, that risk seems remote. The last examples of that were the U.S. invasion of Iraq in 2003 and the Iraqi invasion of Kuwait in 1990. Israel, of course, has annexed parts of Syria that it seized by force, and the Netanyahu government was contemplating annexing parts of the Occupied West Bank before the Abraham Accords "suspended" that action. But what the Middle East will continue to see is the kind of hybrid warfare — using militias, cyber, disinformation, and other weapons of conflict short of traditional military confrontation — that Russia is already using in Ukraine and elsewhere.
Most MENA countries have avoided openly taking sides in the Russia-Ukraine crisis, eager neither to anger Russia nor the West. If Russia emerges triumphant from this crisis, it is very likely to cast a longer shadow in the region. Putin's ambitions would likely grow after a triumph, and he might expand his ambitions to try to reclaim something of the footprint that the Soviet Union once had in MENA. He has a solid foothold in Syria and, along with his Iranian partner of convenience, could help the Assad regime reclaim the rest of the country. He could also seek to expand Russian influence in neighboring Iraq and Lebanon. Russia's presence in Libya could be expanded and solidified to become a permanent presence in the southern Mediterranean, facing Europe's southern flank. Putin could conceivably also consider whether he could, via Iran's influence in Yemen, reclaim a presence on the gateway to the strategic Red Sea that the Soviets enjoyed for stretches of the Cold War. Sudan could be another Red Sea option as well; the December 2020 Russia-Sudan deal involves a Russian naval base there.
For the immediate future, the MENA region, like most of the world, is holding its breath to see which scenario Putin will choose in his bid to bring Ukraine under his influence. A war in Ukraine will reverberate widely in the MENA region, have immediate socio-economic consequences, and reshuffle the global geopolitical deck of cards in unpredictable ways.
Follow on Twitter: @paul_salem & @Katulis
Egypt eyes Russia-Ukraine tension warily
Mirette F. Mabrouk
Senior Fellow and Founding Director of the Egypt program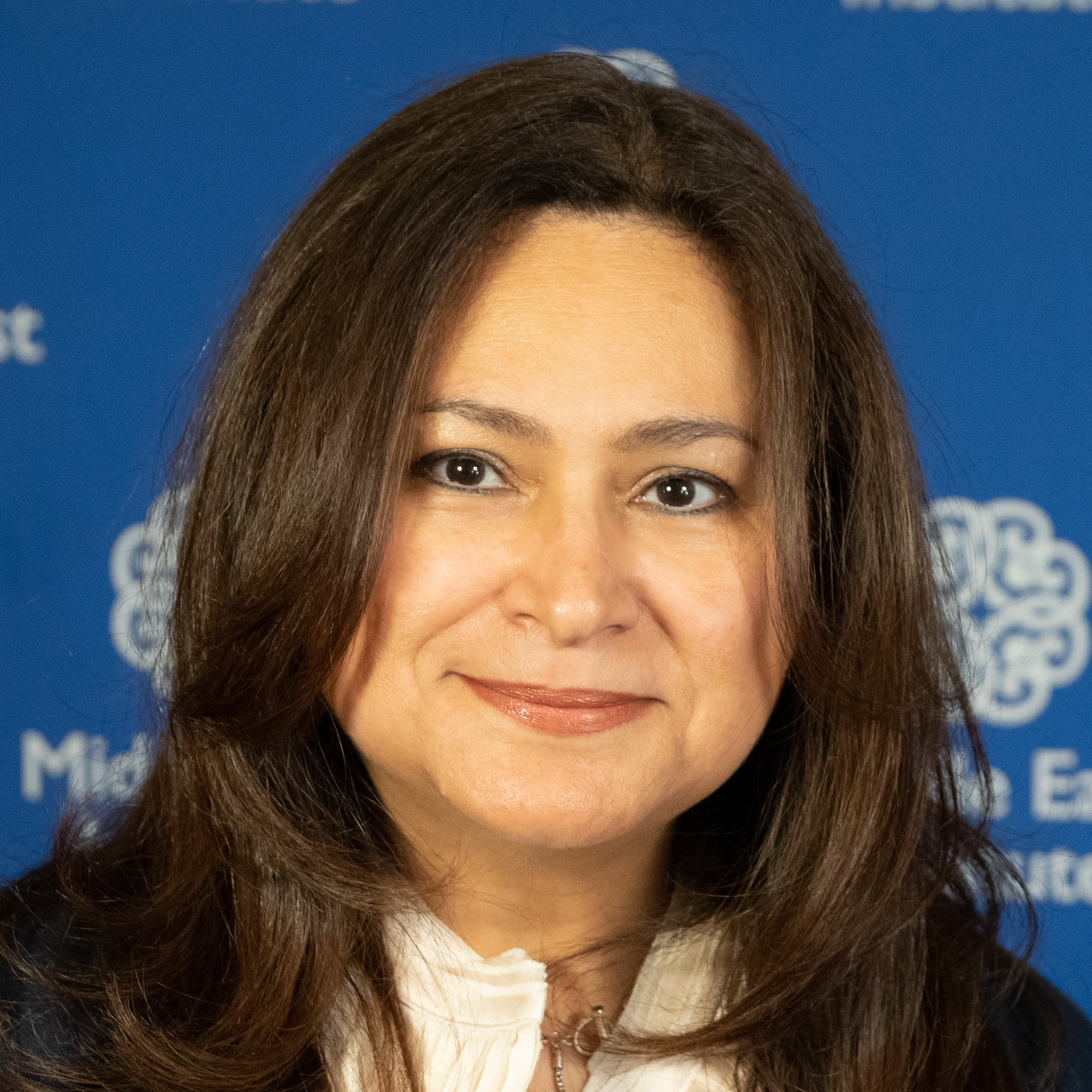 There was never any chance that the Russia-Ukraine tension was going to be a local matter, considering global trade and alliances. By the time Russia finally stopped being coy about military deployment and the Kremlin had ordered Russian troops into separatist regions in Ukraine on Feb. 21, food and fuel prices had risen, stocks had fallen, and populations in the Middle East and Africa had started girding their loins.
The Russians and the Ukrainians represent a sizeable chunk of Egypt's tourism market, which is struggling to get back on its feel after the fallout from the pandemic, but there are other reasons why Egypt is paying close attention as well.
Russia and Ukraine account for almost a quarter of the world's total wheat exports. In Egypt, which is the world's largest wheat importer, almost 50% of last year's imports came from Russia, with another 30% coming from Ukraine. Egypt buys wheat through an old fashioned tender system, but the amounts are large enough to affect global wheat prices. It hasn't helped that wheat futures have been rising the world over and food prices in the Middle East and Africa are the highest they have been in a decade, due to a combination of supply chain shortages and disruptions that have plagued trade since the beginning of the pandemic and extreme weather events that have blighted harvests. Last week, Egyptian Minister of Supply Ali el-Moselhy said that the Russia-Ukraine tensions were "causing uncertainty" in the food markets. That uncertainty, in turn, caused a shift in buying policy. Despite the fact that the price of Russian wheat dropped $11 in January and Ukrainian wheat fell 4% in early February, according to S&P Global, Egypt hedged its bets. During last week's wheat tender, Egypt's main wheat buying body, the General Authority for Supply Commodities (GASC), bought 180,000 tons of Romanian wheat, despite the fact that it was more expensive. Egypt is also apparently looking to hedge wheat futures, just in case.
Bread is extremely heavily subsidized in Egypt and successive governments have found that cuts to those subsidies are the one straw that should be kept off the camel's back at all costs. When former President Anwar Sadat tried to raise prices in 1977, it took two days of nationwide rioting and chaos before the government hastily retrenched. Current President Abdel-Fattah el-Sisi has already made comments about raising the price or changing the type of subsidy (providing subsidized bread to only two people per family among existing recipients with no new additions), but final changes remain to be seen. It's extremely likely, though, that those changes are coming. Egypt is struggling to service its external debt and rising prices will add $763 million to this year's existing bread subsidy budget of $3.2 billion. The final decision, expected in late March, will require careful and creative planning to avoid hurting the most vulnerable — caution as politically expedient as it is socially conscious.
There are, however, opportunities to be had as well. Russia supplies 40% of Europe's natural gas and 25% of its oil. While the Europeans have long wanted to diversify their resources, the present circumstance seem to be energizing their search. German Chancellor Olaf Scholz has suspended the approval process for the Nord Stream 2 Pipeline, which would have transported Russian gas directly to Germany. Europeans are said to be speaking to several countries, Egypt among them, about energy sales.
Follow on Twitter: @mmabrouk
The UAE-India economic agreement turbocharges an already robust relationship
Afshin Molavi
Advisory Council Member, Econ. & Energy Program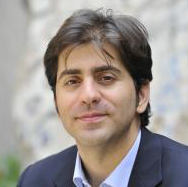 There is an oft-told joke among professional Indian expatriates in Dubai that goes like this: "What's the best city in India?" The punchline: "Dubai is the best city in India."
Like all good jokes, there is a kernel of truth. With some 3.4 million Indians living in the UAE, a thriving Indian social scene, dozens of Indian languages spoken in markets, and hundreds of flights per week to Indian cities, there is certainly an Indian flavor in major Emirati cities.
Last week, the UAE and India announced a Comprehensive Economic Partnership Agreement (CEPA) to much fanfare. The CEPA pledges to grow trade between the two countries by removing customs on some 90% of goods, aiming to hit $100 billion of bilateral trade within five years. The agreement also seeks to accelerate foreign direct investment, while growing diplomatic, cultural, and even security ties.
Even before the agreement, the two sides had a thriving trade relationship. For India, the UAE has been its second most important export destination over the last decade, surpassed only by the United States. As for the UAE, India usually tops its export destination list. Total bilateral trade from 2010-20 clocks in at some $646 billion. 
The new agreement acts as a force multiplier. Or, as one senior UAE official told me: "We just added a turbocharger to a V12 engine," a reference to one of the most powerful auto engines.
That V12 engine has been built over time, beginning with historic Indian Ocean and Arabian Sea links. More recently, before the founding of the UAE in 1971, the Indian rupee served as the "local" currency across the emirates. Later, as the UAE developed, its need for labor exploded, from construction workers to engineers to bankers, and India provided a steady supply. As India emerged from its "License Raj" languor into 1990s globalization, the UAE was building its infrastructure of connectivity. The two trends conjoined and the UAE became an air and sea hub for India.
Enter Prime Minister Narendra Modi and Abu Dhabi Crown Prince and de facto UAE leader Sheikh Mohammed bin Zayed (MBZ). These two leaders orchestrated the "turbocharger" phase of ties. No Indian prime minister has visited the UAE more often than Modi, and MBZ's two visits to India in 2016 and 2017 sent a clear message that Pakistan-UAE ties would no longer slow the pace of Abu Dhabi-Delhi ties. Among the fruits of those visits: new UAE investment pledges in Indian infrastructure, renewable energy cooperation, a strategic partnership agreement, and the construction of a major Hindu temple in Abu Dhabi, to name just a few.
As Washington grows increasingly wary of U.S. regional allies with close ties to China, the UAE displays an ambidextrous quality here. Yes, China is a growing trade and investment partner, but so is India, and as senior UAE statesman Dr. Anwar Gargash said recently, the India relationship is "one of our most important in the coming decades."
Girls and women's education in Afghanistan is a work in progress
Marvin G. Weinbaum
Director, Afghanistan and Pakistan Studies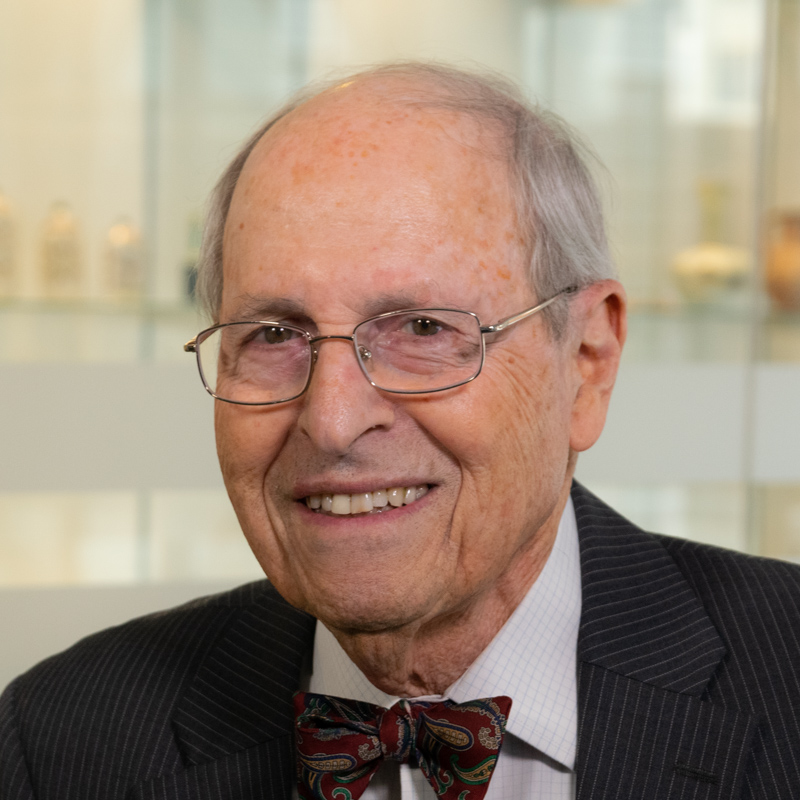 Afghanistan's Taliban have recently announced that when schools reopen on March 23, the education of the country's girls and women can fully resume. On taking power, the regime had immediately ended girls' education and dismissed women teachers. But by the fall, in response to local pressures, many girls in the first six grades were allowed by Taliban authorities to return to school, and several universities in the country's north were also reopened to women. Yet secondary schools remained closed to girls, thus deliberately barring an education for girls approaching or having reached puberty. Now, as a condition for opening all schools and universities to females, Taliban authorities have stipulated that they must be fully segregated from boys and men, assigned to their own classrooms and schools, and taught exclusively by female teachers. For those students not living at home, separate living facilities are mandated.
And yet, in some respects, the Taliban have become less suspicious of Western-style education. Increased exposure to foreign societies has no doubt left its impression. Found among the Taliban political leadership are many who have acquired technical schooling. While the current Taliban regime has largely ignored foreign calls for greater recognition of women's rights, it seems more inclined to reexamine its policies toward female education. The Taliban have always claimed they have no objection to seeing women educated. There being no explicit Islamic prohibition, the existing barriers are more cultural and practical than religious. The Taliban's conservative norms have led them to depreciate women's role in society and the value of fully educating girls. Especially in rural areas, many families keep their daughters from going beyond six grades out of concern for their safety, as attending secondary schools requires travel over long distances from their homes. Being conservative, they are also uncomfortable with having men as teachers. In any case, given the Taliban's policy prohibiting male instruction of females, lack of teachers will be a major impediment to opportunities for schooling for girls and women. Reportedly, even before the Taliban takeover, in half of the country's 34 provinces, less than 20% of teachers were women.
Many Afghans and international observers would hope that education can be restored at least to its pre-August 15 level. True, more girls than ever had previously been attending school, accounting for raised aspirations among many young Afghans. Even so, two-thirds of girls nationwide were not regularly attending school, and few of those residing outside the major populated areas went beyond the lower grades. Moreover, according to a UNICEF estimate, during the previous regime, with religious study emphasized in curricula, only 4-5% of primary school children were actually "getting a broad-based schooling." But for all of the now defunct republic's limited ability to provide a decent education for most Afghans, over the course of a generation there did emerge a generation of Afghan men and women with enough education to create, for the first time in the country's history, a stock of human capital with which to build a modern state. Tragically, much of this talent is now lost to Afghanistan.
Malavika Radhakrishnan, research assistant to Marvin G. Weinbaum, assisted with this article.
Follow on Twitter: @mgweinbaum
Australian government to list Hamas as a "terrorist" organization
Anas Iqtait
Non-Resident Scholar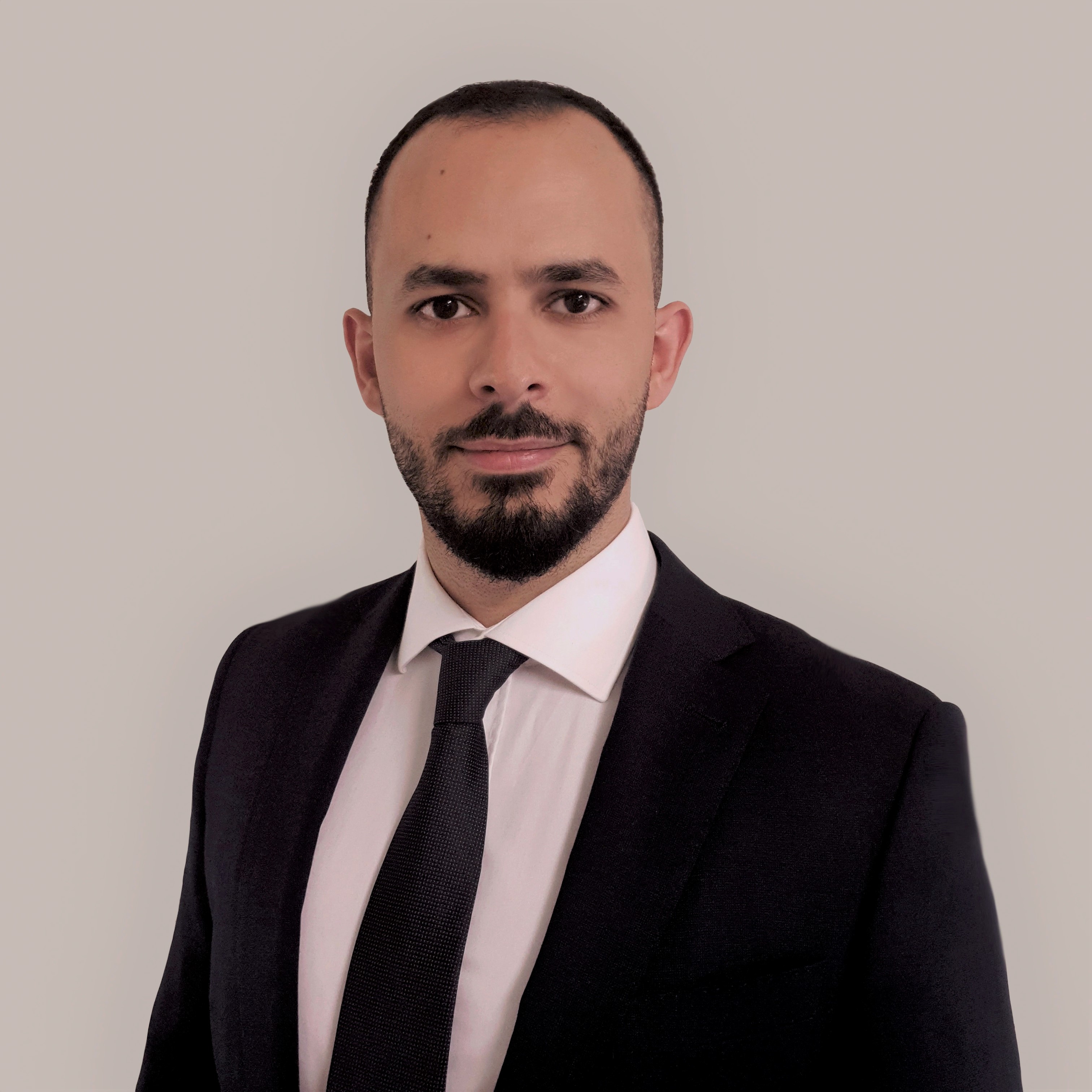 The Australian government is set to list the whole of the Palestinian movement Hamas to its list of outlawed "terrorist" organizations. Australia had listed the group's Izz al-Din al-Qassam Brigades military wing as a "terrorist" organization in 2003, but the new designation will list the organization in its entirety, including its political wing, and will come into force in April. Australia Home Affairs Minister Karen Andrews justified the move, stating that it is vital that Australian laws target "not only terrorist acts and terrorists, but also the organizations that plan, finance and carry out these acts." The designation will place heavy restrictions on financing or providing other support to Hamas.
Australia's move follows similar designations in recent months by Britain, which proscribed the group as a "terrorist" organization in November. It remains unclear as to why the Australian government choose this moment to list Hamas as a "terrorist" organization. Australia will hold its federal election before the end of May, and the ruling coalition is expected to face fierce competition given the mounting domestic and international challenges affecting the country. It is further difficult to ascertain the government's objectives in listing Hamas. The group has effectively governed the Gaza Strip since 2007, including managing a civil service of tens of thousands responsible for the provision of day-to-day services to 2 million residents.
Australia's decision is unlikely to result in changes to the country's dealings with Palestinians. The West Bank-based Palestinian Authority has been the principle partner and recipient of Australian aid, which has dwindled since 2015 to just about $12 million in 2021-22. The decision, however, may have farther-reaching consequences domestically, with Palestinian and Israeli lobby networks attempting to influence decisions at home. The Zionist Federation of Australia welcomed the proscription of Hamas. The Australia Palestine Advocacy Network disagreed with the designation, stating that the Australian government has failed in its duty of searching for a peaceful solution and has shown it applies one set of rules to Palestine and another to Israel. Earlier this month, a Palestinian-Australian filed a racial discrimination complaint with the Australian Human Rights Commission against the Australian federal government, accusing it of racial discrimination against Palestinian-Australians and advocacy on behalf of Israel.
Follow on Twitter: @AnasIqtait
Algeria: Government repression hardening
Robert S. Ford
Senior Fellow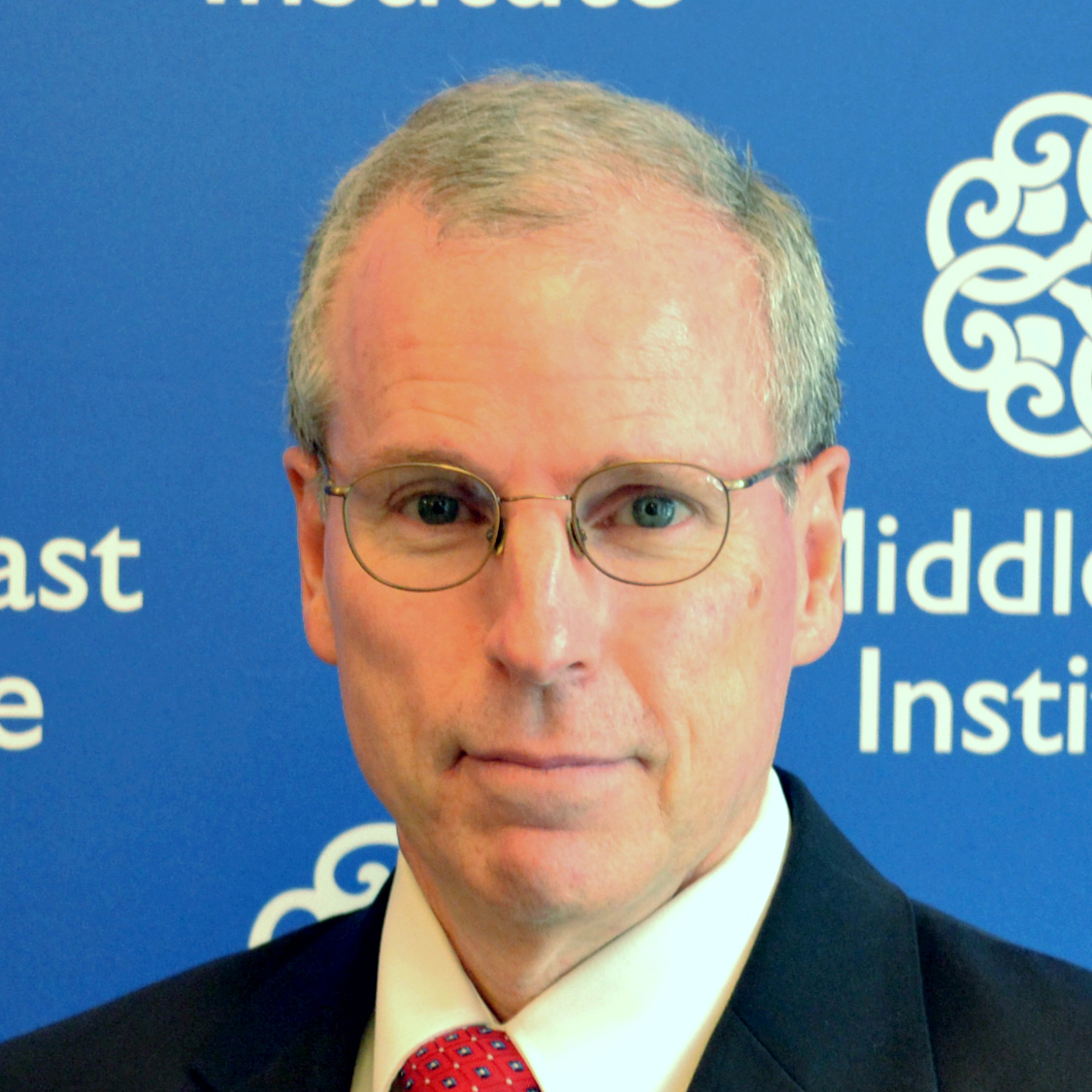 On the third anniversary of the beginning of large street protests (Hirak) that lasted for two years and demanded sweeping political change, the Algerian government has suffocated the movement with a series of arrests and jailings. The protest movement remained peaceful and the Algerian government was also restrained in using lethal force against it. However, the Algerian presidency last year widened its legal definition of terrorism, stirring a group of U.N. legal experts to warn in December 2021 that the updated law could restrict freedom of expression; their report noted that the government was using the law to pursue people "legitimately exercising their rights to freedom of opinion and expression as well as their freedom of association and freedom of peaceful assembly." The Algerian government made no public response to the report but has continued to arrest and imprison critics. Last week the head of a western Algeria human rights monitoring office received a three-year prison sentence, prompting the U.N. special rapporteur for human rights to urge his release. The Algerian government over the past months also has banned one small political party and threatened two others with closure, including a longstanding political party particularly strong in Berber regions, where opposition to the government is pronounced. In January the government sentenced a leader of another political party to two years in prison for criticizing the state. Last week Amnesty International issued a report denouncing government harassment of the political opposition in Algeria, and Human Rights Watch warned that government repression was hardening.
The government says the protest movement succeeded in enabling the election of a new president as well as the arrest and prosecution of corrupt officials. President Abdelmadjid Tebboune last week said in a media interview that the government scrupulously respects constitutional liberties and he denied that there are any political prisoners in Algeria. He insisted there is widespread freedom of expression, pointing to hundreds of media networks. He said public rallies with authorization could be held, but he didn't mention that authorization is routinely denied. Two days after his interview, police arrested Zaki Hannache, who had catalogued and widely publicized the ongoing detention of 300 Algerian activists, political figures, and journalists. Algerian activists and the U.N. rapporteur have also demanded his release but the government shows no sign of relenting to gradually reduce the extent of public criticism.
Follow on Twitter: @fordrs58
Photo by OZAN KOSE/AFP via Getty Images
---
The Middle East Institute (MEI) is an independent, non-partisan, non-for-profit, educational organization. It does not engage in advocacy and its scholars' opinions are their own. MEI welcomes financial donations, but retains sole editorial control over its work and its publications reflect only the authors' views. For a listing of MEI donors, please click here.