Contents:
Israel's double trouble: Developments in Jenin and the Knesset underscore the twin challenges shaping its future
Nimrod Goren
Senior Fellow for Israeli Affairs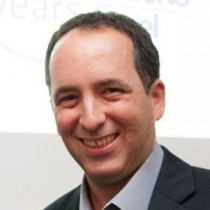 The parallel resumption of the judicial overhaul and the Israel Defense Forces military operation in Jenin highlights the two main issues dictating Israel's future.

Safeguarding Israel's democracy and advancing Israeli-Palestinian conflict resolution should top the agenda for President Herzog's upcoming visit to the U.S.
As liberal Israelis continue to debate — more fiercely than before — the linkage between their domestic struggle for democracy and the continuation of the Israeli-Palestinian conflict, events over the past week showed just how much both issues dictate Israel's current well-being and future trajectory.
The 2023 Global Peace Index, released on June 28, clearly tied them together. In the Index, Israel recorded the fourth-largest deterioration in peacefulness of any country, dropping eight places to 143rd in the world. The primary reasons cited were "a sharp increase in political instability" and "a worsening of neighboring countries relations," especially with the Palestinians.
The proximity in time between the Israeli operation in Jenin and the resumption of anti-democratic legislation in the Knesset also made this evident. Israeli news channels were juggling between updates on the escalation in the West Bank, the legislative push in the Knesset, and the mass pro-democracy protest at Ben Gurion Airport.
The Knesset will go on recess at the end of the month. In a seeming repeat of what happened in March, prior to the previous recess, the government is once again pushing forward parts of its judicial overhaul, in an effort to pass a crucial component in the final days of the Knesset session. Last time, pro-democracy protests prevented this from happening. Now, Prime Minister Benjamin Netanyahu is trying again, focusing on reducing the High Court's ability to overturn "unreasonable" government decisions. In response, protests are once again shifting into high gear.
Meanwhile, in the West Bank, Israel carried out its largest military operation there in approximately 20 years. The two days of warfare in Jenin and their consequences (including rockets from Gaza and terror in Tel Aviv) reflect the price Israel is paying for the continued weakening of the Palestinian Authority and the stagnation of the peace process. The operation is merely a tactical response to the security challenge, which takes a toll on both Palestinians and Israelis. It does not bring peace closer but rather indicates a spillover of escalation and instability from the Gaza Strip to the West Bank.
In the midst of all this, and during the coming legislative drama in the Knesset, Israeli President Isaac Herzog will visit Washington, D.C., and address Congress on July 19. President Herzog has an attentive ear for efforts to safeguard Israel's democracy and advance Israeli-Palestinian conflict resolution. His U.S. interlocutors should couple these issues together and make sure they top the visit's agenda.
Follow on Twitter: @GorenNimrod
The Biden administration staffs up for stepped-up US diplomacy in the Middle East
Brian Katulis
Vice President of Policy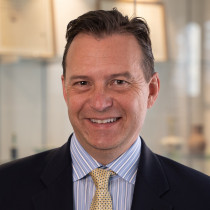 The appointment of ex-U.S. ambassador to Israel Daniel Shapiro as a senior advisor for regional integration is an opportunity to advance stability and prosperity across the region.

Stepped-up U.S. diplomatic engagement in the Middle East should integrate key actors like the Palestinians and Jordan who are central to a just, lasting peace.
Secretary of State Antony Blinken's announcement naming former U.S. ambassador to Israel Daniel Shapiro a senior advisor for regional integration is a positive sign that Foggy Bottom and the Biden administration more broadly are looking to make U.S. diplomatic engagement in the Middle East a higher priority. But the move by itself is not likely produce major results without more concertedly addressing the importance of the Palestinian issue as part of broader efforts aimed at fostering greater regional integration, including a possible normalization of relations between Israel and Saudi Arabia.
Amb. Shapiro is tasked with helping organize efforts to advance the Negev Forum, a regional cooperation framework that brought together the foreign ministers of Egypt, the United Arab Emirates, Bahrain, Morocco, Israel, and the United States in March 2022 to discuss ways to extend the benefits of the 2020 Abraham Accords to a wider circle of people and countries. A follow-up meeting of working groups from the countries involved convened in Abu Dhabi at the start of the 2023. But the process has yet to yield any major leaps forward, in part due to concerns some countries have about the Israeli government's policies and actions, including recent moves to expand settlements in the West Bank.
Adding an experienced diplomat who knows many of the key regional actors to Secretary Blinken's top Middle East team is a good move, especially for those who have argued that the United States should play a more active diplomatic role in the region. But at a time of continued Israeli-Palestinian violence and turmoil, the prospect of significant forward momentum toward greater regional integration and normalization of relations seems unlikely. Given the complications, divisions, and dysfunction within both Israeli and Palestinian politics, the current environment does not provide much hope that stepped-up diplomacy on the Negev Summit fronts will produce large shifts in the regional landscape.
Therefore, as the Biden administration looks to intensify its diplomacy in the Middle East, it should make sure that it builds an inclusive diplomatic approach that works to bring in key voices not currently part of the process, especially the Palestinian Authority (PA) and Jordan. The PA is facing a serious political legitimacy crisis with its own people — in part because the Palestinian leadership is perceived as ineffective on the world stage — and Jordan has stayed out of the Negev Forum efforts thus far.
The Biden administration has wisely ignored those who have called for America to pull out of the region or restrain its engagement on tough problems; and this year, it has taken some key diplomatic steps to promote de-escalation across the Middle East. Adding an experienced hand like Amb. Shapiro is a good next step, but it will need to be followed with a more ambitious diplomatic strategy to re-engage the broader region.
Follow on Twitter: @Katulis
Wagner's future in Syria and Africa looks murky
Anton Mardasov
Non-Resident Scholar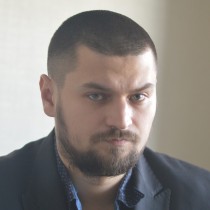 The absence of major hostilities in Syria or African countries where Wagner is contracted to operate seems to favor a scenario in which the mercenary group's units are quickly and painlessly brought under full state control, but broader considerations will make this difficult to achieve.

Nevertheless, the process of subordinating Syrian-based Wagner units to the official Russian military leadership apparently has already begun, with Wagnerites given the option of signing a contract with the Redut PMC, which is supervised by the Russian Airborne Forces and operates in Deir ez-Zor and beyond.
The consequences of Wagner Group boss Yevgeny Prigozhin's June 23-24 rebellion against the Russian military leadership are yet to fully make themselves known even in Russian domestic politics — not to mention for his "private military company's" (PMC) foreign operations in Syria and Africa. Information about the hasty liquidation of Prigozhin's various businesses in Russia has only partially been confirmed, but even the little known so far is an early indicator of the likely future of his potential activities abroad. Prigozhin seems to be selling some of his ventures on the cheap or closing them down entirely, as in the case of the Patriot media group; but he is also transferring the ownership of other business endeavors, in particular his lucrative catering holding company and infamous "troll factory," to managers close to him. Of course, it will be difficult for these individuals to retain their former loyalty to him and not to reorient themselves entirely toward the Kremlin: The authorities will likely not have much difficulty separating them from their former boss, given the prospect of criminal prosecution.
Nevertheless, Prigozhin's machinations not only appear to demonstrate he does not want to "burn his boats" but also that the Kremlin seems willing to allow him to maintain nominal control over a number of business structures that were previously subsidized from the national budget and that Moscow would still like to utilize in the future. However, while the government can easily redistribute and replace Prigozhin's non-military Russian assets, the Wagner PMC's foreign activities have long been a mixture of Prigozhin's personal ambitions and state (in particular, military intelligence) objectives.
At first glance, the current absence of major hostilities in Syria and those African countries where Wagner is contracted to operate seems to favor a scenario in which the mercenary group's units there are quickly and painlessly brought under full state control. But in fact, this will only be possible as part of a wider package deal that takes into account the entirety of his business ventures rather than separating them, which could prove chaotic.
First, Syria is a key hub for all of Wagner's foreign activities, not only in Africa but also in Latin America.
Second, given the resource-sapping war in Ukraine, any change in the status quo on the ground elsewhere is extremely undesirable for Moscow. A sudden power vacuum in Syria because of Wagner's withdrawal or reorganization could be exploited by the Islamic State; in the Central African Republic, the undermining of the Wagner security force might embolden the local political opposition, which Moscow would then somehow have to buy off or suppress using Russian special services.
Third, because of the late June events, any activities by the Wagner PMC abroad that are carried out independent of Moscow, no matter how weak they might be, would be a seen as undercutting the Kremlin's official position in those countries, including Syria. And without direct support from the Kremlin, the arrest of Prigozhin or his closest associates by foreign intelligence agencies cannot be ruled out.
Following the Prigozhin uprising, the media actively circulated information that the Russian military hastily rounded up mercenaries in Latakia and arrested Wagner's representatives. However, none of this author's sources in Moscow or in Syria confirmed that information. Contrary to the popular belief that the Wagner PMC's Syrian administrative structures are localized in Latakia and Damascus or that its combat units are based in Homs, in fact Wagner units are spread across virtually all provinces in the country. At the same time, the mercenaries still feel fairly self-assured in the areas where they are based.
Nevertheless, the process of subordinating Syrian-based Wagner units to the official Russian military leadership apparently has already begun, coinciding with what is happening in Russia and Ukraine. Wagnerites have been offered the choice to sign a contract with the Redut PMC, which is supervised by the Russian Ministry of Defense (in particular, the Airborne Forces) and operates in Deir ez-Zor and beyond. Most likely, this latter mercenary group will gradually — with gentle and pinpoint pressure on Prigozhin and his commanders — become Wagner's successor, and not only in Syria but in several other countries. However, Prigozhin will surely not roll over and entirely put up with this corporate raid on his business empire: He will try to make some kind of loud statement.
Follow on Twitter: @anton_mardasov
Pakistan: An economic crisis averted, a political one still brewing
Marvin G. Weinbaum
Director, Afghanistan and Pakistan Studies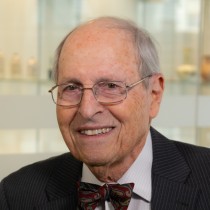 A new $3 billion IMF deal delays Pakistan's economic reckoning, but the economy will likely take a back seat to multiple political uncertainties in the upcoming general elections.

If deposed former Prime Minister Imran Khan is allowed to compete, he is likely to sweep to electoral victory and, once in power, liable to take revenge on his political adversaries and the military establishment; but trying to disqualify him or canceling the elections could have unpredictable consequences involving his millions of supporters.
With its term in office expiring next month, Pakistan's government has had little to show in terms of turning around the country's escalating economic woes. Absent any significant economic policy initiatives, nearly all of the country's major macro-economic indicators worsened during the 14-month life of the ruling 13-party coalition. Yet immediate fears for Pakistan's economic stability were eased last week, with the government apparently securing an International Monetary Fund (IMF) stand-by agreement for a $3 billion short-term financial package. This much-sought relief, along with other international loans the deal should free up, comes at an opportune time: A previous IMF loan deal expired on June 30, and Pakistan had been on the verge of default on its foreign debt repayments. To meet the tough IMF demands, the government has pledged to revise its budget, adding new taxes and lowering spending in order to increase revenues.
News of the agreement rallied Pakistan's dollar bonds and brought the country its largest one-day surge in stocks in 15 years, pleasing foreign investors. The news was less well received, however, by Pakistan's business community, which faces higher corporate and other taxes. And even deeper concerns over the deal exist. The IMF loan adds to an estimated $140 billion in debts and liabilities as of June 2023, pushing Pakistan toward a debt trap. The new loan would make Pakistan the fourth-largest debtor to the IMF out of 93 countries, accounting for $10.4 billion out of the IMF's total global lending of $155 billion. Pakistan's external debt stands at one-third of its GDP and total national debt at 84% of GDP. However welcome for now, the IMF action only puts off the reckoning that the South Asian country faces in the absence of the major structural reforms needed to grow its economy.
The IMF loan may help to smooth the approaching transition to a newly elected national government, and the issues it has raised may encourage the major political parties to give greater emphasis to economic recovery as a key component of their campaign agendas for an election now scheduled for Oct. 8. But the large number of political uncertainties surrounding the election will, for the time being, likely draw public attention away from the economy. Namely, will federal and provincial contests take place as planned, or will they be delayed and possibly suspended indefinitely? Will new political parties and coalitions be competing? Will former Prime Minister Nawaz Sharif return from London to lead his Pakistan Muslim League party? To what extent will the elections be free of violence, and how might the military use its considerable influence to affect the outcome?
Most of the present uncertainty, however, swirls around Imran Khan and his immediate political future: Above all, will he and his Pakistan Tehreek-e-Insaf party supporters be permitted to contest the election? If the deposed former prime minister is allowed to compete in a reasonably free and fair vote, he is thought likely to sweep to victory and, once in power, liable to take revenge on his political adversaries and the military establishment. To prevent this, Khan must either be disqualified from running or excuses found to cancel the election for national security reasons. Many of his avid supporters are currently being prosecuted in special military courts for participation in the riots of May 9 that produced looting and burning nationwide. Although Khan is accused of having instigated the demonstrations and is likely to be prosecuted either by a military tribunal or for one of the 150 charges filed against him in civilian courts, at present he remains free to try to hold together his crumbling party and use the media to rally his devoted followers. The great unknown is the reaction of the millions of Khan supporters to his removal from the political scene. Until the political outcome becomes clearer, the difficult economic decisions to which Pakistan has committed itself with the IMF agreement may be at risk.
Research assistant Naad-e-Ali Sulehria contributed to this piece.
Follow on Twitter: @mgweinbaum
No reset in Turkey's repression at home
Howard Eissenstat
Non-Resident Scholar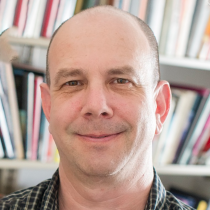 The Turkish government is unlikely to ease up on its domestic repression. Since President Erdoğan's reelection, crackdowns on civil society and journalists have, if anything, intensified.

In addition to cracking down on Pride Month celebrations and pursuing continued prosecution of Istanbul's popular mayor, the government has also tightened its control over media through the regular use of news bans and the blocking of websites with unfavorable coverage.
If many international observers are hoping for a new moderation in Turkish foreign policy, and investors are anxiously trying to determine how serious the Erdoğan government is about "a return to orthodoxy" in economic policy, few are holding out much hope for any retreat from the Turkish government's repression at home. Prominent opposition politicians and civil society leaders, including Selahattin Demirtaş and Osman Kavala, remain in prison, despite European Court of Human Rights rulings demanding that they be set free. Indeed, in the weeks since President Recep Tayyip Erdoğan was reelected, crackdowns on civil society and journalists have, if anything, intensified.
The Turkish government has taken advantage of Pride Month celebrations to underscore the "anti-LGBT" messaging that Erdoğan emphasized as part of his presidential campaign. Using tropes and messaging borrowed from abroad, including the United States, the government and its allies have portrayed LGBT rights as an effort by an international cabal to undermine Turkey's national values. Pride Month celebrations and marches were banned and hundreds detained as part of a crackdown that was celebrated in the government press.
If the crackdown on the Pride celebrations was one early salvo in the Justice and Development Party's (AKP) campaign to retake control of major municipalities — and especially Istanbul — in the municipal elections scheduled for March 2024, another leg of this campaign is the continued prosecution of Istanbul's popular and charismatic mayor, Ekrem İmamoğlu. İmamoğlu has already been found guilty and sentenced to two years in prison, along with a political ban, for comments criticizing the Supreme Electoral Board for its attempt to overturn the 2019 municipal election that eventually brought him to power. He is currently free on appeal. A new set of charges, ironically accusing İmamoğlu of the kind of corruption that the ruling party has honed to a fine art, was brought last month and alleges irregularities in the awarding of public tenders.
The Turkish government has, since the election, also extended its crackdown on independent journalism. In the weeks after the election, the Radio and Television High Council (RTÜK) imposed fines on the handful of independent broadcasters that had run coverage critical of the AKP. Merdan Yanardağ, a respected journalist and television personality, was detained the day after he made comments on live television that were critical of Turkey's treatment of jailed Kurdistan Workers' Party (PKK) leader, Abdullah Öcalan, on charges of "praising criminal activity."
Another aspect of Turkey's tightening control over media has been the regular use of news bans and the blocking of websites with unfavorable coverage. Most recently, the government has responded to a Reuters report on a joint U.S.-Swedish investigation into a corruption case that has implicated President Erdoğan's son, Bilal. It blocked not only Reuters's own reporting but scores of reports, tweets, and YouTube videos that mentioned it and imposed a broad news ban on any reporting of the subject — though Turkish news channels devoted significant time to damning the report as an attempt to sully Turkey's national honor. Clearly, this case in particular has hit a nerve with the ruling party.
It remains to be seen how far Turkey's purported post-election reset will go in foreign and economic policy; it is crystal clear that the government's approach to policing and criminalizing dissent at home will remain the same.
Follow on Twitter: @heissenstat
Photo by Issam Rimawi/Anadolu Agency via Getty Images
---
The Middle East Institute (MEI) is an independent, non-partisan, non-for-profit, educational organization. It does not engage in advocacy and its scholars' opinions are their own. MEI welcomes financial donations, but retains sole editorial control over its work and its publications reflect only the authors' views. For a listing of MEI donors, please click here.