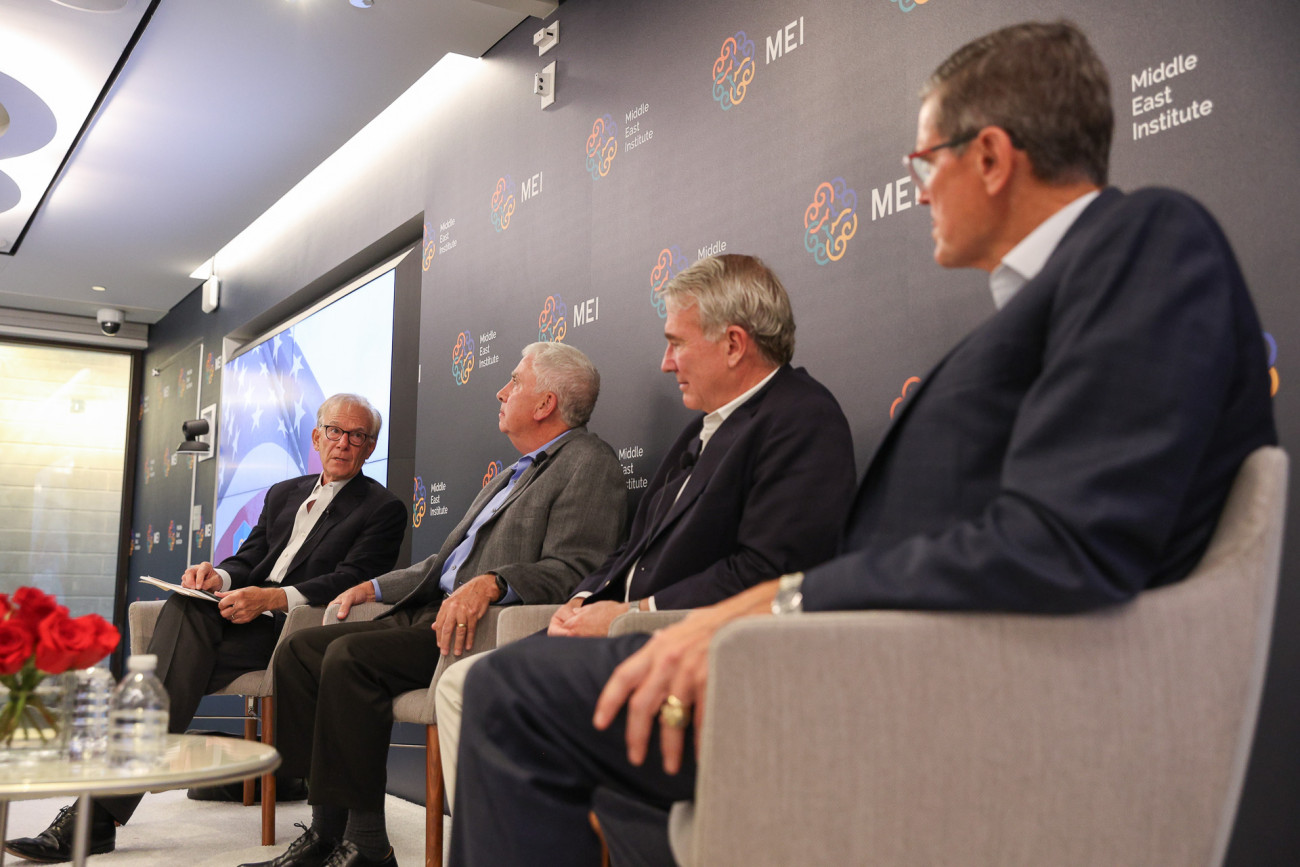 A Special Event for Corporate Council Members
---
The Middle East Institute, in coordination with its Defense and Security Program, was proud to host its inaugural CENTCOM Commanders Council Dinner on September 14, 2023, at MEI's headquarters in Dupont Circle. This first-of-its-kind event featured a networking reception, full dinner, and an exclusive, off-the-record conversation with four distinguished former CENTCOM Commanders on U.S. involvement in the Middle East and the future of American military strategy in the region.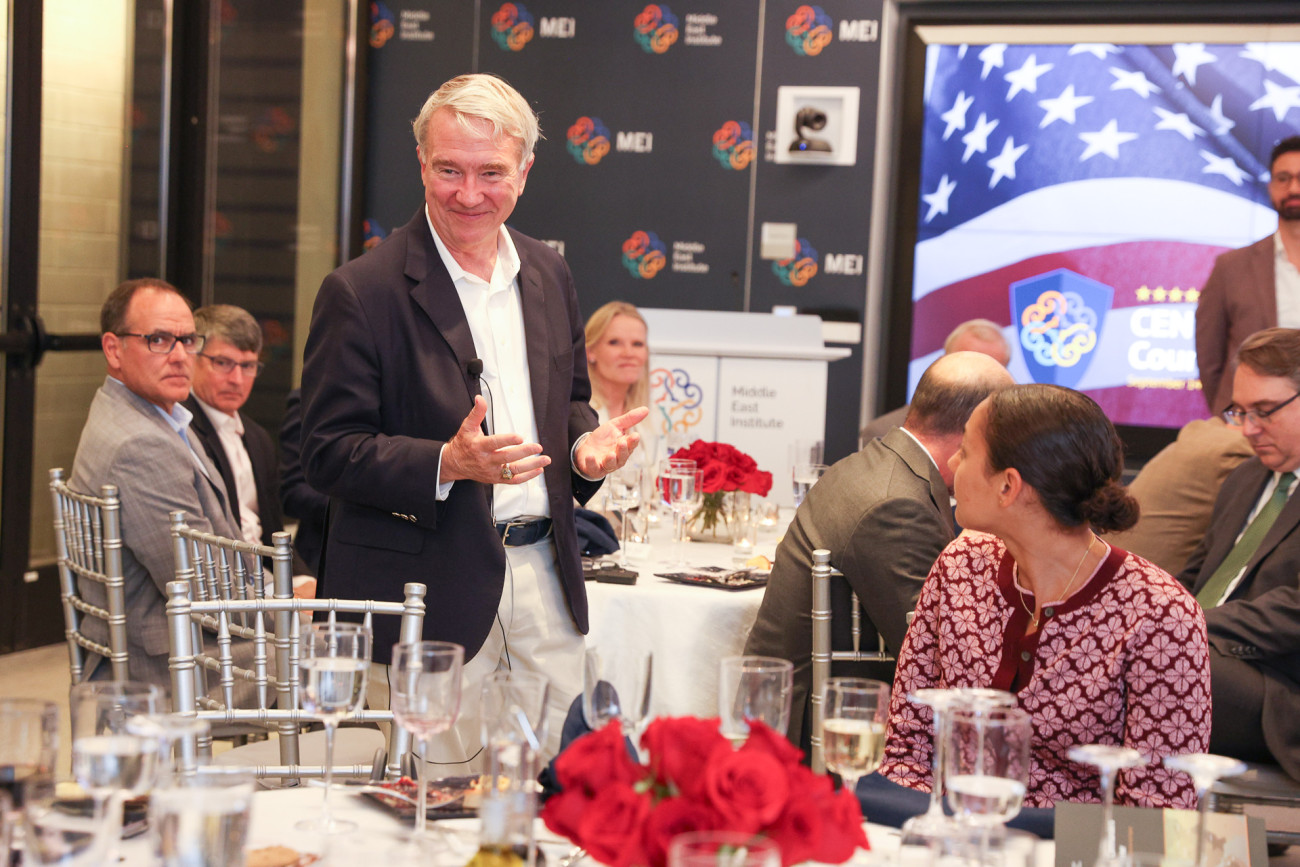 Participation and Sponsorship
---
Attendance this year was limited to 70 corporate sponsors and key influencers. If your company is interested in participating in future private events, please reach out to MEI's Development Department:
Courtney Lobel
Chief Development Officer
clobel@mei.edu
202-785-1141 ext. 213
Thomas Halvorsen
Associate Director, Corporate and Foundation Relations 
thalvorsen@mei.edu
202-785-1141 ext. 203
Click here to learn more about MEI Corporate Council membership and benefits, or view our brochure (PDF).
Program
---
September 2023
Speakers: 
Gen. (Ret.) John P. Abizaid 
United States Army 
8th Commander of U.S. Central Command 
Former U.S. Ambassador to Saudi Arabia 
Chairman of the Middle East Institute Board of Governors 
Gen. (Ret.) Kenneth F. McKenzie 
United States Marine Corps 
14th Commander of U.S. Central Command
45th Director of the Joint Staff 
Gen. (Ret.) Joseph L. Votel
United States Army
13th Commander of U.S. Central Command
10th Commander of U.S. Special Operations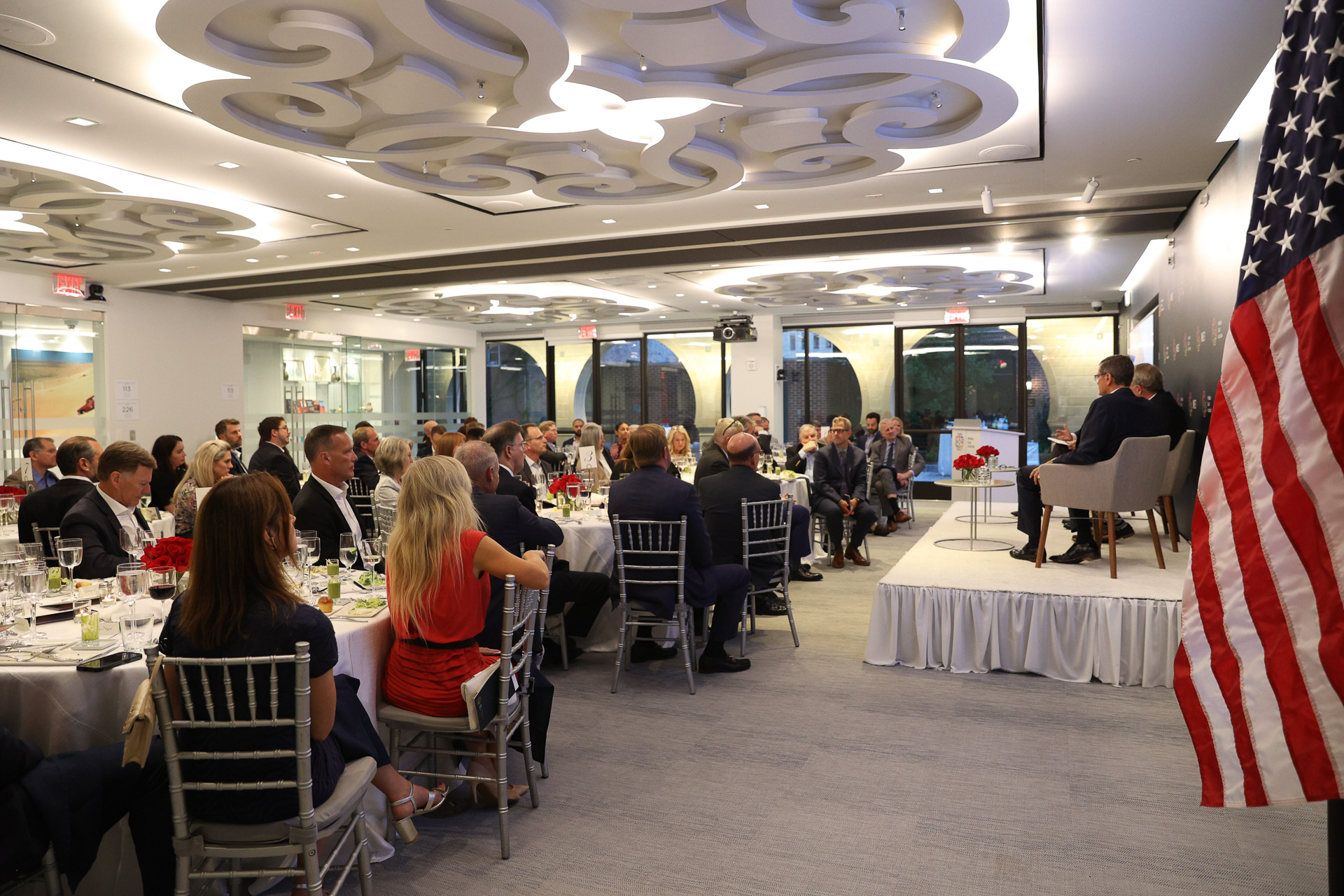 Moderator: 
David Ignatius 
Columnist, The Washington Post
Closing Remarks: 
Gen. (Ret.) Anthony C. Zinni 
United States Marine Corps 
6th Commander of U.S. Central Command 
Former U.S. Special Envoy to the Middle East 
About the Defense and Security Program
---
MEI's Defense and Security Program provides rigorous and multidisciplinary analysis of the current and emerging defense and security challenges and opportunities facing the United States and its regional partners. It also works to create a unique, credible, and independent platform for defense and security stakeholders from both the United States and the region to more closely interact, exchange views, and share experiences regarding various matters of national security.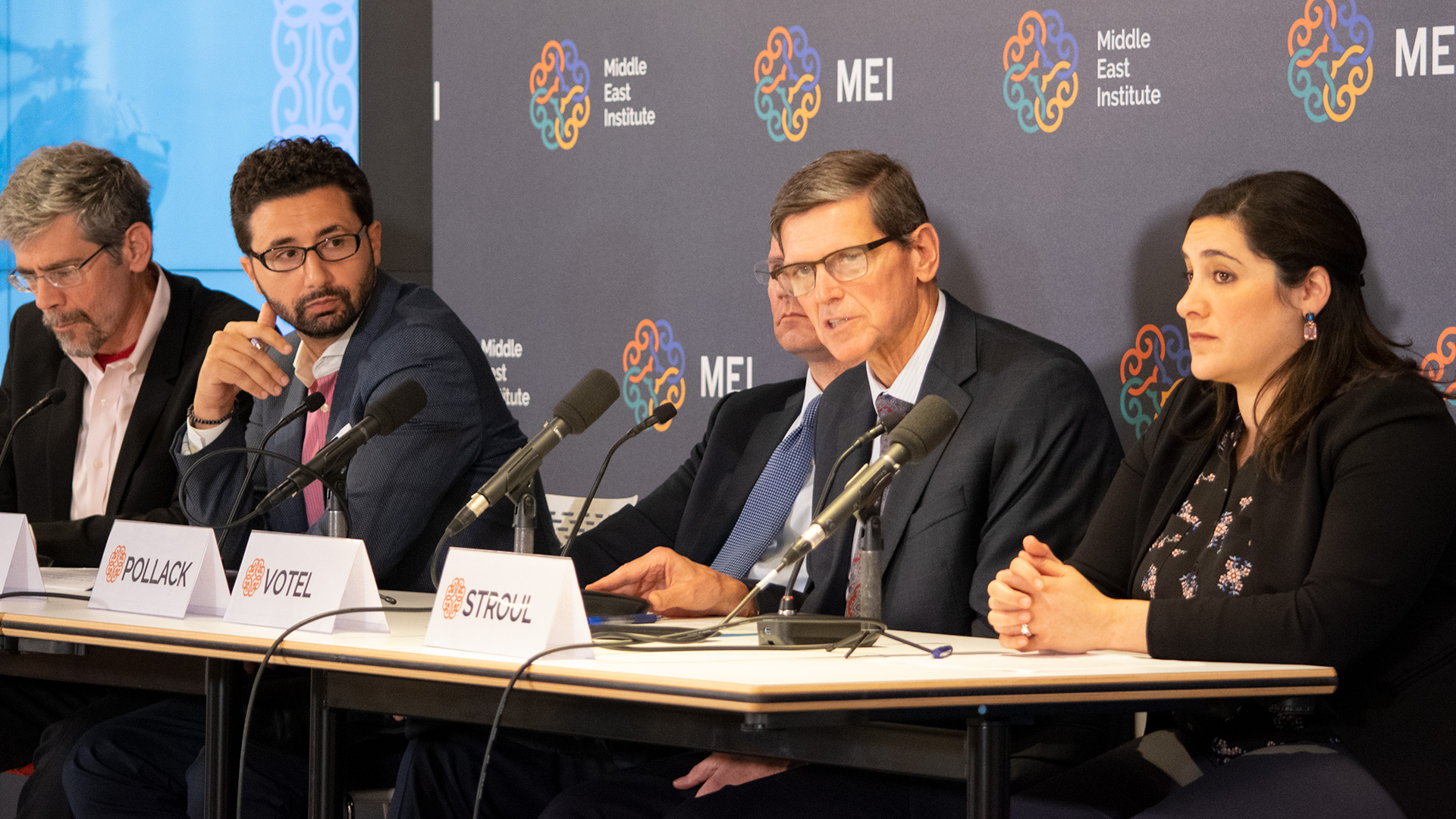 The program is directed by MEI Senior Fellow Bilal Saab. In addition to his position at the Middle East Institute, Saab is an associate fellow with Chatham House in London and the Issam Fares Institute for Public Policy and International Affairs at the American University of Beirut (AUB). With Georgetown University's Security Studies Program in the School of Foreign Service, Saab is an adjunct professor teaching graduate courses on U.S. defense policy in the Middle East and international security studies. He is the author of Rebuilding Arab Defense: US Security Cooperation in the Middle East (Boulder, CO: Lynne Rienner Publishers, May 2022).