The Travelogue & Travel Guides Collection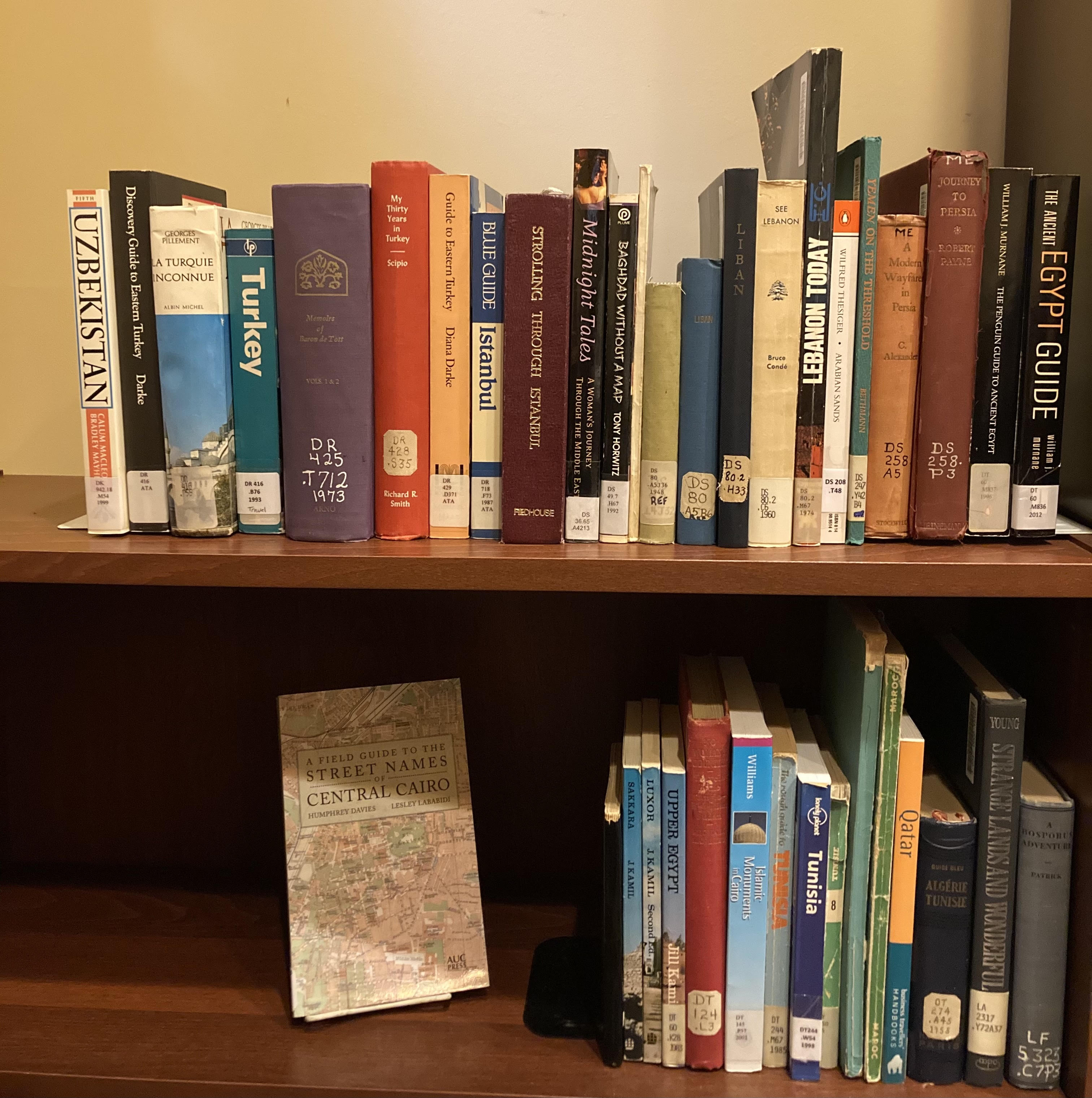 One of several special collections within the Oman Library, the Travelogue & Travel Guides Collection is the newest addition. Located on the first floor, between the MEI Archive and the beginning of the Reference Collection, this section provides a one-stop window into the MENA region.
Travel through space and time with the books in the Travel Collection, which is comprised of a selection of the Oman Library's many trip- and travel-guides, diaries, and other memoirs of journeys. This collection provides armchair travelers and serious researchers alike with easy access to captivating tales and valuable insights into the countries of the region in contemporary and historical times.
The collection, presented as a whole, contains both circulating and noncirculating (rare) books intershelved.
Some Books in the Travel Collection
"A Field Guide to the Street Names of Central Cairo." Humphrey Davies and Lesley Lababidi. Cairo, New York: AUC Press. 2018.
"Syria: Through writers' eyes." Marius Kociejowski. Eland: London. 2006.
"Blue Guide: Istanbul." John Freely. London, New York: A&C Black Publishers. 1987.
"Arabian Sands." Wilfred Thesiger. England: Penguin Books. [1959]
"A Modern Wayfarer in Persia." C. Alexander. London: Arthur H. Stockwell, Ltd. [1932]
---
This post is maintained by the Oman Library at the Middle East Institute.