The Middle East Institute's Arts and Culture Center in collaboration with the Goethe-Institut Washington are pleased to host a conversation about the development and influence of a thriving Syrian creative community in Berlin over the past decade.
 
Featuring Berlin-based Syrian contemporary artist Khaled Barakeh, actor Kinan Hmeidan and filmmaker and producer Diana El-Jeiroudi, the panel will explore the impact of the relocation of Syrian artists and creatives to Germany, particularly Berlin, in response to the Syrian conflict.
 
How did Berlin emerge as a new hub of Syrian arts and culture in diaspora? What challenges did Syrian artists face? How did they adapt and engage with this new artistic landscape? And what sort of influence has this exchange of cultures
had on Berlin's artistic community and cultural institutions?
London-based writer and editor Malu Halasa will explore these questions and more in conversation with the three artists.
This panel is part of the on-going programming around MEI's Art Gallery's current exhibition In This Moonless Black Night: Syrian Art After the Uprising, curated by Maymanah Farhat. The exhibition has been extended and will run until August 20th, 2021. Please make a timed appointment to visit the gallery or check out the show online. 
Photo credit: Khaled Barakeh, Exile, 2019. On view at MEI Art Gallery
Featured Speakers: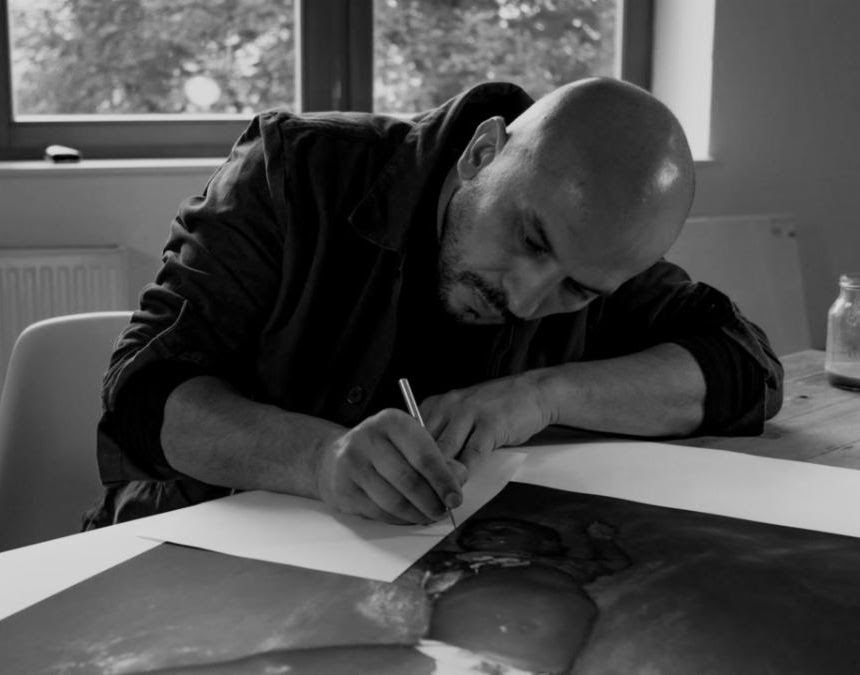 Khaled Barakeh's practice is driven by his recurring observations of long-standing social injustice, approaching his creative practice as a tool for societal change; manipulating commonplace visual and cultural touchstones to expose and undermine stagnant power structures within the ever-changing political and social landscape. coculture, a nonprofit organisation was recently founded by Barakeh to address the many challenges faced by displaced cultural producers in the Middle East, Europe, and beyond. With a suite of initiatives that leverage artistic thinking to directly address issues of contemporary mass migration.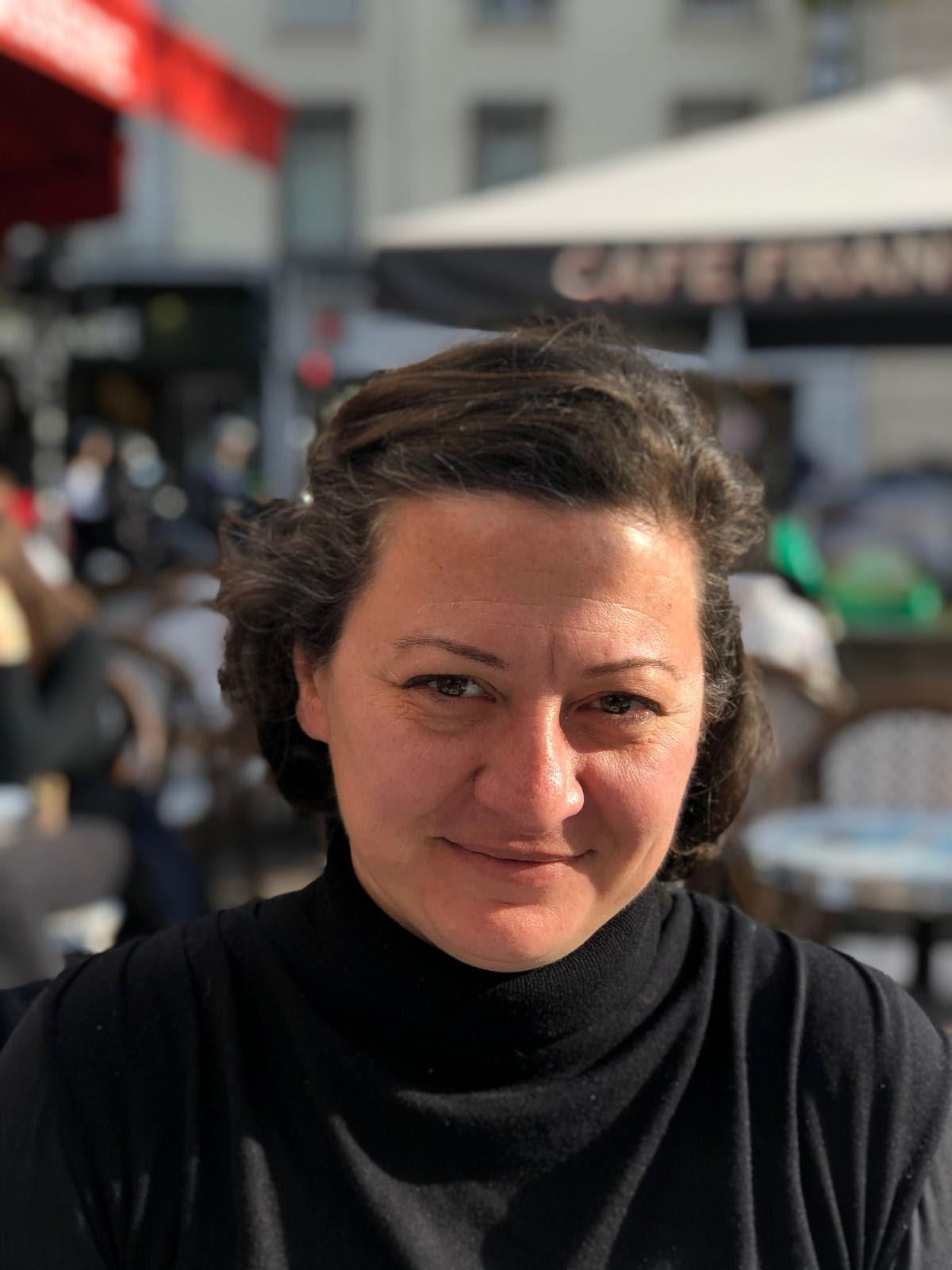 Diana El Jeiroudi is a documentary filmmaker, editor and screenwriter.  Her films encapsulate sociopolitical tensions and contradictions and extend over time. She is best known for her Dolls - A Woman from Damascus (IDFA 2007) and Morning Fears, Night Chants (IDFA 2012) as well as for films she produced such as Silvered Water - Syria Autoportrait by O. Mohamad & W. S. Bedirxan (Cannes 2014), and The Mulberry House by Oscan-nominated Sara Ishaq (IDFA 2013).
 
Besides her vocation as a filmmaker, Diana has always been engaged and active in the field of advancing the documentary film community and culture.  For such she has been awarded The European Documentary Network Award, The Katrin Cartlidge Award, and The Heart of Sarajevo.  
 
Together with her partner Orwa Nyrabia, she founded and lead several documentary film groups and initiatives, among which, the couple's production company Proaction Film (since 2002 in Damascus, Syria), No Nation Films (since 2014 in Berlin, Germany), the International Documentary Film Festival in Syria DOX BOX  (since 2011) and most recently DOX BOX e.V. (since 2014 in Berlin, Germany) which Diana set-up and managed till the end of 2018.  Since then, she decided to concentrate mainly on her career as a filmmaker and on her upcoming feature-length documentary Republic of Silence (to be released in 2021). 
 
She is a member of the American Academy of Motion Pictures, the Deutsche Filmakademie, The Asia-Pasific Screen Academy and the DOX BOX e.V.. She served as a member of several committees and juries, most notably The Cannes Film Festival Golden Eye Documentary Award.
Over the years Diana supported several careers and talents in documentary filmmaking through producing award-winning films, and through incubation and financing at DOX BOX as well as at international workshops including EuroDoc, Ex-oriente, The Circle, IDFA, and Story Doc. She led and published several studies on the documentary film industry and practice.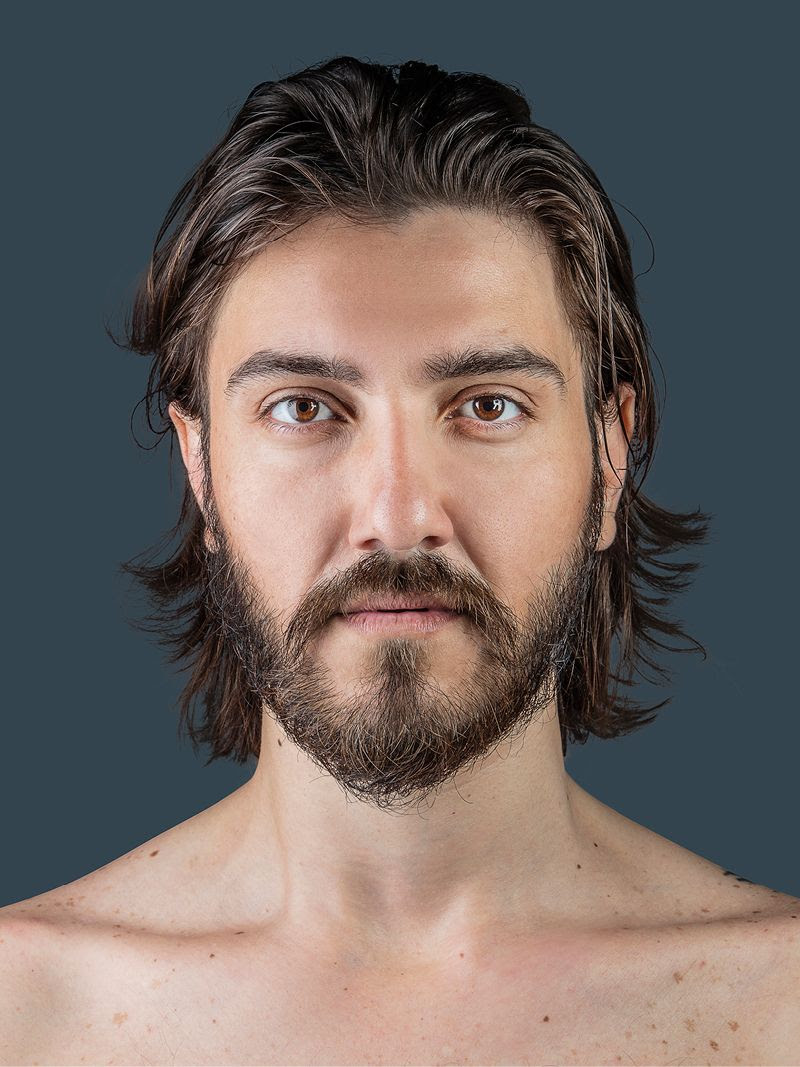 Kinan Hmeidan was born in Damascus in 1991. He studied acting at the Higher Institute for Dramatic Arts and graduated in 2014. Since the 2017/2018-season a part of the Open Border Ensemble at the Münchner Kammerspiele, he can also be seen in the movie Témoins (The Witnesses, 2016). Before, he performed with independent Syrian directors (Oussama Ghanam, Samer Omran, Jihad Sa'eed) and acted in TV Series and movies. Hmeidan is also interested in performances in alternative spaces and, for example, has been part of X Shared Spaces, a project that explores the question of how digital business models permanently change the world. Besides his acting, Kinan engaged as a DJ in the Damascene music scene. At the Gorki he takes part in DIE HAMLETMASCHINE and SCHWARZER BLOCK. He has been a member of the ensemble at the Maxim Gorki Theatre since the 2020/21 season.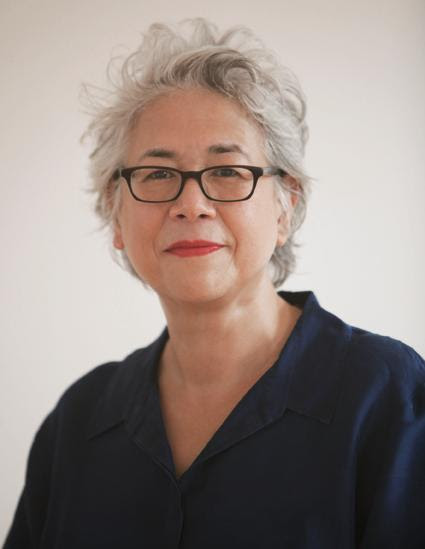 Malu Halasa is the coeditor of five anthologies on the culture and politics of Syria, Iran and Lebanon, including Syria Speaks: Art and Culture from the Frontline, with Zaher Omareen and Nawara Mahfouz; The Secret Life of Syrian Lingerie: Intimacy and Design, with Rana Salam; and Transit Tehran: Young Iran and Its Inspirations, with Maziar Bahari. She is a contributing editor to The Markaz Review. Her novel Mother of All Pigs was published in 2017.
In Collaboration With: