Click the Playlist button in the upper-left corner to select other panel videos.
Libya occupies a sensitive position for the security of Arab and European neighbors, including many U.S. allies, and in managing the region's destabilizing migration flows. The country's fractious politics and armed insurgencies are depriving Libyans of security, basic services, and economic stability, and leave the country vulnerable to jihadi terrorism. The United Nations has proposed a road map for rethinking the embattled government of national accord and binding Libya's rival parliaments and militia commander Khalifa Haftar into negotiation of a consensus path forward.
The Middle East Institute (MEI) was pleased to present a two-panel symposium to examine opportunities for the United States and international community to advance Libya's security and mobilize to meet the humanitarian challenges.
Nigel Lea
Regional director for Libya, GardaWorld Federal Services, Inc.
Nigel Lea spent two years running the Southern Iraq business for GardaWorld International Protective Service prior to taking over the firm's Libya operations in July 2014. Prior to joining GardaWorld, Lea spent six years operating startups in Afghanistan, Sierra Leone, and Guinea in the fuel and mining logistics sphere. His commercial experience was grounded by seven years as an officer in the British Army's Royal Gurkha Rifles.
Jason Pack
Executive director, U.S.-Libya Business Association
Jason Pack is the executive director of the US-Libya Business Association. He serves as emeritus director of Eye on ISIS in Libya. He is also the founder of the consultancy Libya-Analysis®. In this capacity, he is the North Africa analyst at Risk Intelligence, a Danish company specializing in maritime risk and long-range assessment. Over the last nine years, Pack has worked to promote U,S.-Libyan commercial, academic, and governmental ties. His work has appeared in The New York Times, The Wall Street Journal, The Spectator, Newsweek, The Financial Times, The Guardian, Foreign Policy, and Foreign Affairs. He holds an M.S. from St. Antony's College, Oxford, was a PhD student and Researcher at Cambridge University, and speaks Arabic and French.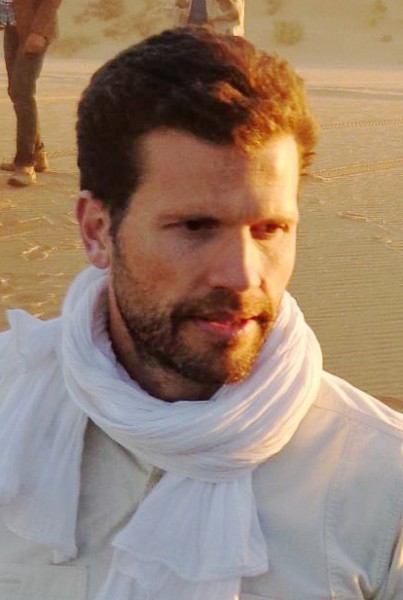 Jean-Louis Romanet Perroux
Research team leader, European Union Delegation to Libya
Jean-Louis Romanet Perroux is an independent researcher and consultant and a visiting research scholar at the Crown Center for Middle East Studies at Brandeis University. He is the founder of the Libya Policy Forum. Perroux obtained a Bachelor in Aeronautical Engineering from the Italian Air Force Academy, an M.A. in Political Science from the University of Trieste, and a Master and a PhD in International Relations from the Fletcher School of Law and Diplomacy, Tufts University. Since 2011, his work and research have focused on political culture, civil society, local governance and security in Libya and the broader Middle East and North Africa region. He has worked for a number of organizations, such as No Peace Without Justice, Agency for Technical Cooperation, the United States Institute of Peace, Global Integrity, UNICEF, UNDP, Development Alternatives Incorporated, and United Nations Support Mission in Libya. He is currently working for the European Union Delegations to Libya and Yemen.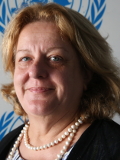 Maria do Valle Ribeiro
Deputy special representative and humanitarian and development coordinator, United Nations Support Mission in Libya
United Nations Secretary-General Ban Ki-moon appointed Maria Ribeiro of Ireland as deputy special representative and deputy head of the United Nations Support Mission in Libya in November of 2016. She also serves as United Nations Resident Coordinator, Humanitarian Coordinator, and Resident Representative of the United Nations Development Programme (UNDP). Ribeiro has over 30 years of development and humanitarian experience in progressively senior leadership positions with the UN and non-governmental organizations in Africa, Asia, and the Caribbean. She served as deputy special representative of the UN secretary-general in Guinea-Bissau (2014-2016) and as UN resident coordinator and UNDP Resident Representative in Angola (2010-2014) and Mauritania (2008-2010). She held various senior positions with the United Nations Children's Fund, including regional chief of planning, monitoring and evaluation in the regional office for West and Central Africa (2006-2008); representative for Guyana, Suriname, and Trinidad and Tobago (2004-2006); and deputy representative in Algeria (2002-2004). Before joining the United Nations, she worked for Save the Children (1992-1999) and for Concern Worldwide (1984-1990).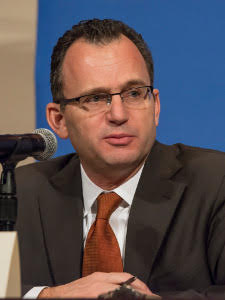 Paul Salem
Senior vice president for policy analysis, research and programs, MEI
Paul Salem is senior vice president for policy analysis, research and programs at The Middle East Institute. He focuses on issues of political change, transition, and conflict as well as the regional and international relations of the Middle East.  He has a particular emphasis on the countries of the Levant and Egypt. Salem writes regularly in the Arab and Western press and has been published in numerous journals and newspapers. Salem is the author and editor of a number of books and reports including From Chaos to Cooperation: Toward Regional Order in the Middle East (ed. with Ross Harrison, 2017), Broken Orders: The Causes and Consequences of the Arab Uprisings (In Arabic, 2013), "The Recurring Rise and Fall of Political Islam" (CSIS, 2015), "The Middle East in 2015 and Beyond: Trends and Drivers" (MEI 2014), Bitter Legacy: Ideology and Politics in the Arab World (1994), Conflict Resolution in the Arab World (ed., 1997).  Prior to joining MEI, Salem was the founding director of the Carnegie Middle East Center in Beirut, Lebanon between 2006 and 2013. From 1999 to 2006, he was director of the Fares Foundation and in 1989-1999 founded and directed the Lebanese Center for Policy Studies, Lebanon's leading public policy think tank.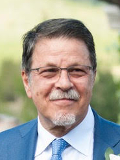 Hasan Tuluy
Consultant and former regional vice president, The World Bank
Hasan Tuluy is an economic development consultant with experience in Africa, the Middle East and Latin America.  Since 2104 he worked with the Centennial Group on various programs including with Niger, the Japan International Cooperation Agency, and the African Development Bank, and has advised a number of World Bank teams.  Until May 2017 he served on Board of IREX, an International NGO, as Chair (2015-17). From 1987 until 2014 Hasan worked with the World Bank. During the last decade of his World Bank career he served as Vice President for Latin America and the Caribbean [2012-14], Vice President for Human Resources [2008-11], and Chief Operating Officer for the Multilateral Investment Guarantee Agency [2007].  Earlier he held various corporate and technical positions in Africa, and in Europe, Middle East and North Africa.  Prior to joining the World Bank he worked with a private economic consulting firm in Boston, principally with Guinea, Senegal, Madagascar and Morocco. He holds a PhD in Development Economics from The Fletcher School, Tufts University.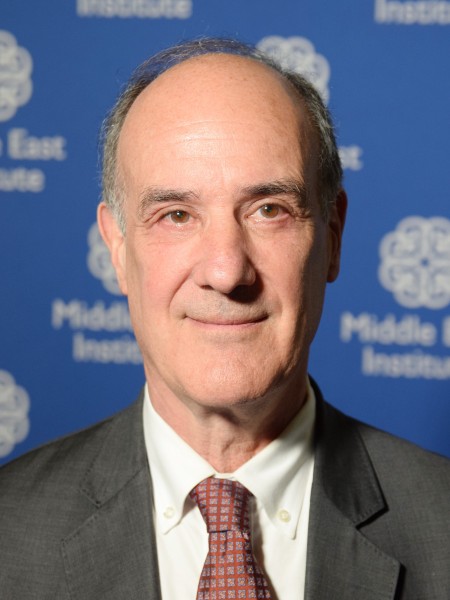 Jonathan Winer
Scholar, MEI
Jonathan Winer has served as the U.S. special envoy for Libya, deputy assistant secretary of state for international law enforcement, and counsel to U.S. Senator John Kerry. He has written and lectured widely on U.S. Middle East policy, counter-terrorism, international money laundering, illicit networks, corruption, and U.S.-Russia issues. In 2016, Winer received the highest award granted by the Secretary of State, for "extraordinary service to the U.S. government" in preventing the potential massacre of over 3,000 members of an Iranian dissident group in Iraq and for leading U.S. policy in Libya "from a major foreign policy embarrassment to a fragile but democratic, internationally recognized government." In 1999, he received the Department's second highest award for having "created the capacity of the Department and the U.S. government to deal with international crime and criminal justice as important foreign policy functions."
With Generous Support From: